Fall is my favorite season, and I was so ready to decorate for fall at the end of August. I actually did start decorating the front door and front patio the last week of August, despite Rick giving me a hard time about it...ha!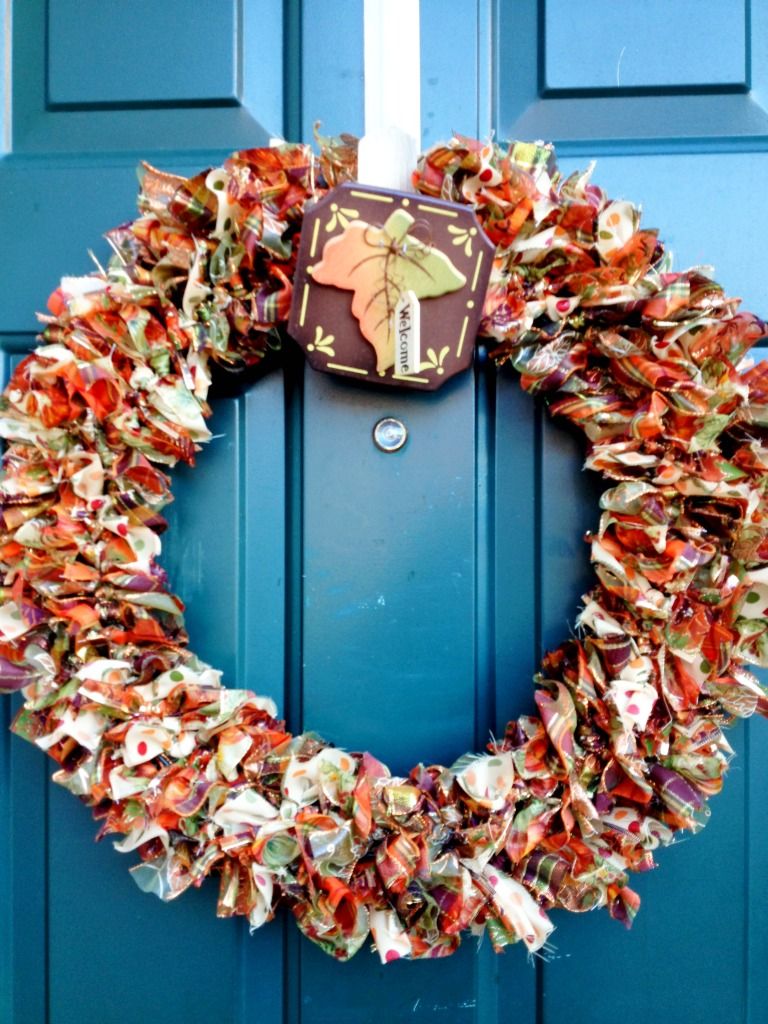 I have always wanted to make a ribbon wreath, and decided that I totally needed a fall one. It was really simple and only cost about $30 to make.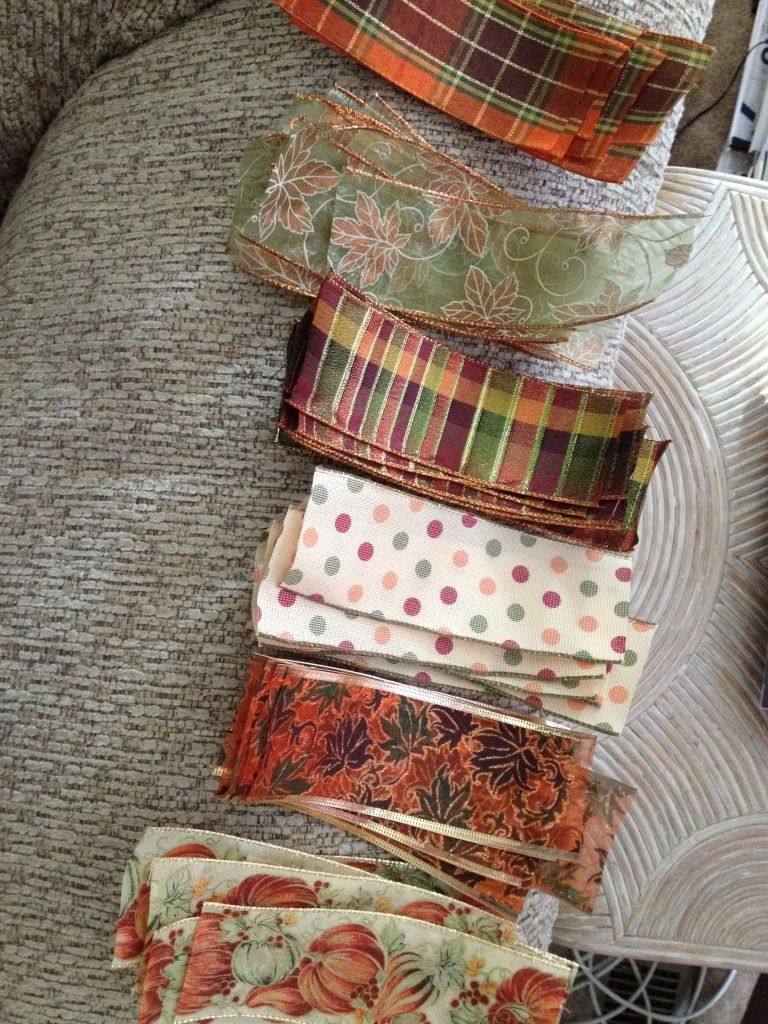 I purchased 12 rolls of wired ribbon from the craft store (2 each of 6 different kinds). I then cut them into 6" strips and then tied them to a wire wreath form which I also picked up at the craft store. The wreath form was divided into sections, with 4 rows similar to this:
I tied 12 ribbons in each section to the top row and 12 ribbons in each section to the bottom row. I tied the ribbons into a knot, and then waited until the end to fluff them up. It was very easy, but it took a little time to cut all of the ribbon and then tie it on. I think I did this in about 3 evenings while catching up on my tv shows.
We then sprayed this with clear spray paint to keep it safe from the elements since we were hanging this on the front door. So far it seems to be holding up rather well. I also found a cute fall sign to add to my wreath, as I felt it needed a little something when I was done. I just hung that from my door hanger.
I love how it looks, and may make another one for Christmas. I also added some fun fall mums to give the front of the condo a little color and added a cute little pumpkin.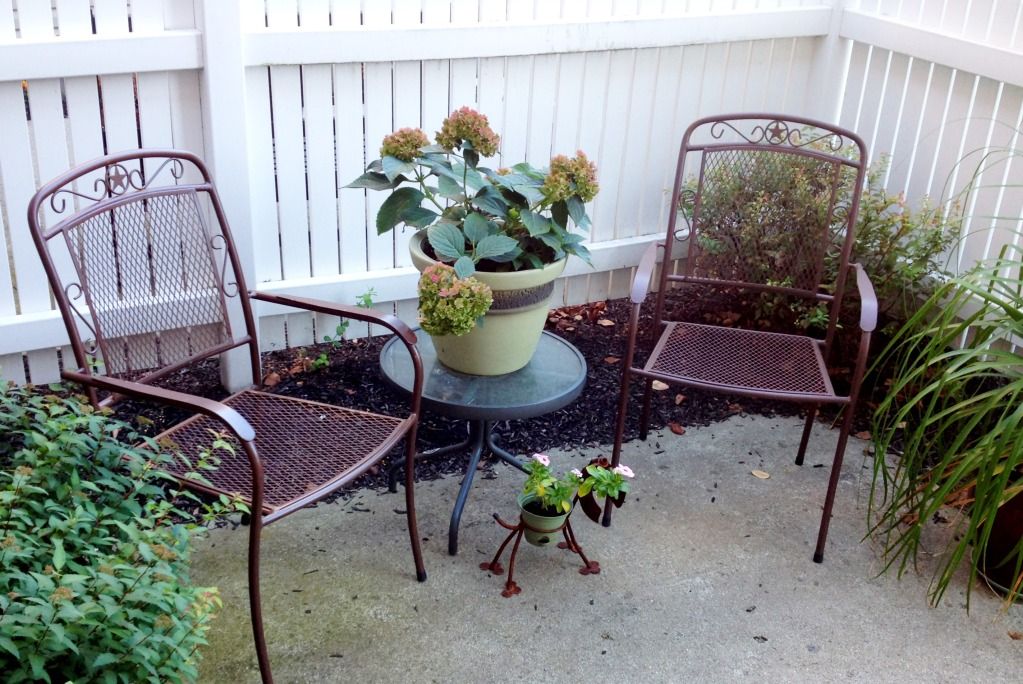 Here is the little sitting area to the right. Rick's parents gave him the chairs which I think go rather nice in this space.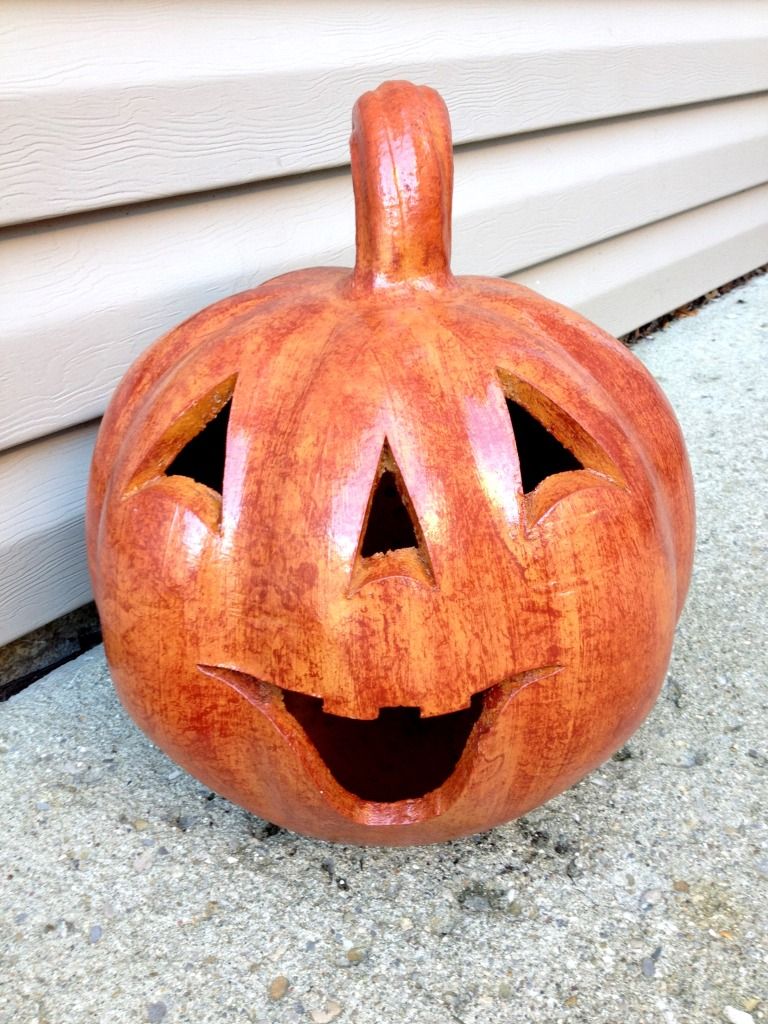 Here is a close up of the little pumpkin I added to the front step. I actually bought this the last week of August. Rick would not let me put it on the front step until Sept 1 because he said it was too early. I put it out at 10 pm on Aug 31. I have always been a rebel...ha!
I have been adding some fall candles and wallflowers all over the condo to make everything smell all fall and pumpkin like. So far Rick is adjusting to all of the fall decorating. I haven't pulled out all of the decorations though as to not scare him...ha! I may have a problem. :)