I thought it was time to introduce the Pups here on Life, Love & Puppy Paws.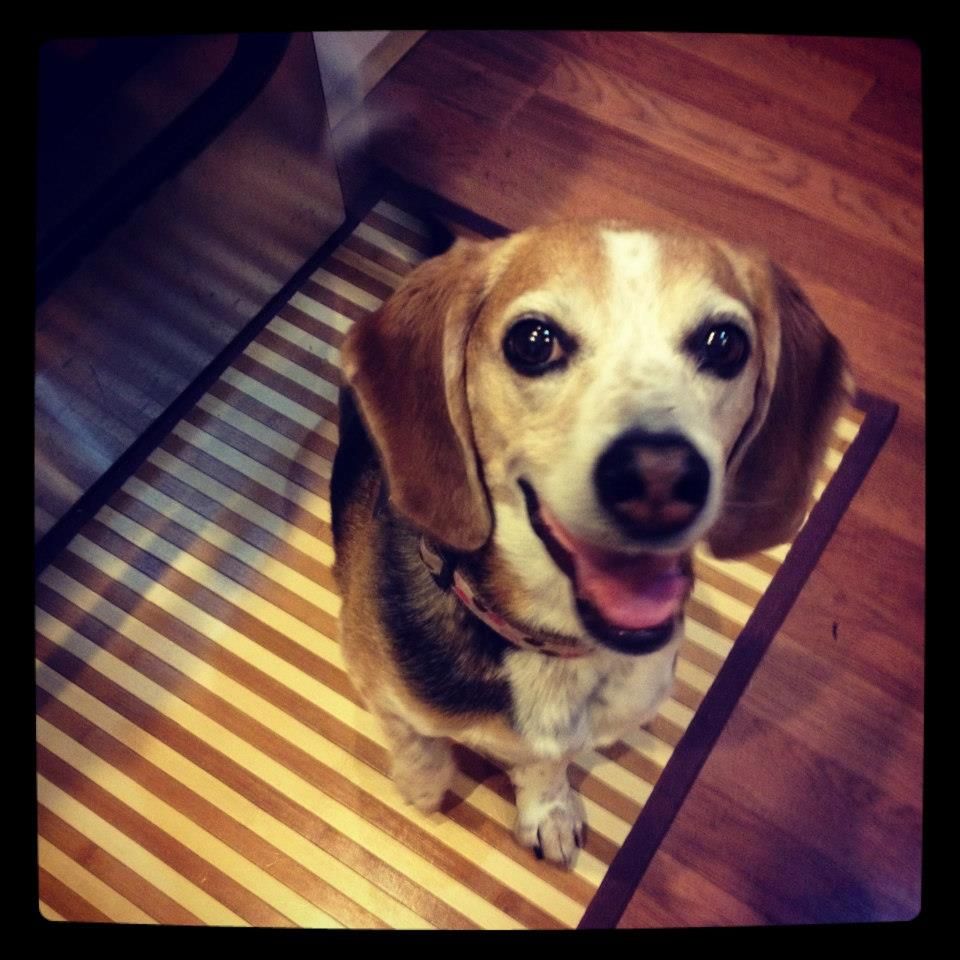 Abby
This is Abby, and she is my pup. She is a beagle and is a little over 10 years. I have had her since she was only 7 weeks old, where she was only 7 lbs.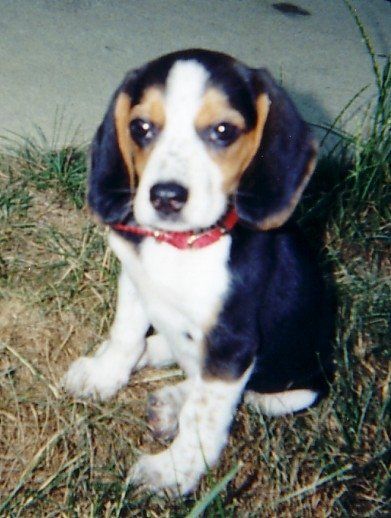 Baby Abby
Abby Loves:
Food of any kind ~ Belly rubs ~ Barking/yelling ~ Getting into the fridge
Carrots ~ Treats ~ Fluffy toys (she can pull the stuffing out of)
Chasing the other dogs ~ Cuddling (when it's cold)
Nicknames:
Beagle ~ Abbygail ~ Beags ~ The Baby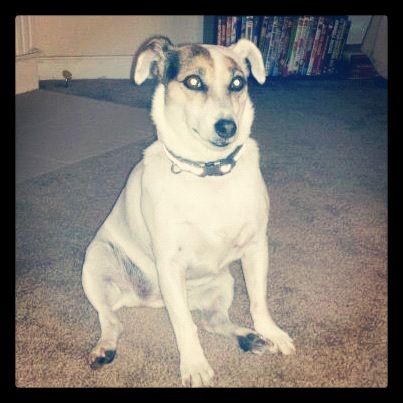 Bryn
This is Bryn and she is Rick's dog. She is a jack russell and is about 5 years old. Rick has had her since December, 2011. Her official name is Bryn Shaniqua McPoyle. When Rick first got her he was told that her name was Shaniqua as a joke, even though her name was really Bryn.
Bryn sunning
Bryn Loves:
Laying in the sun on the deck ~ Stealing Napoleon's food ~ Cuddling with anyone
Playing catch ~ Slouching (she first pic above) ~ licking face
sleeping on the dog beds (she has claimed them all)
Nicknames:
Bryniqua ~ Bryn Bryn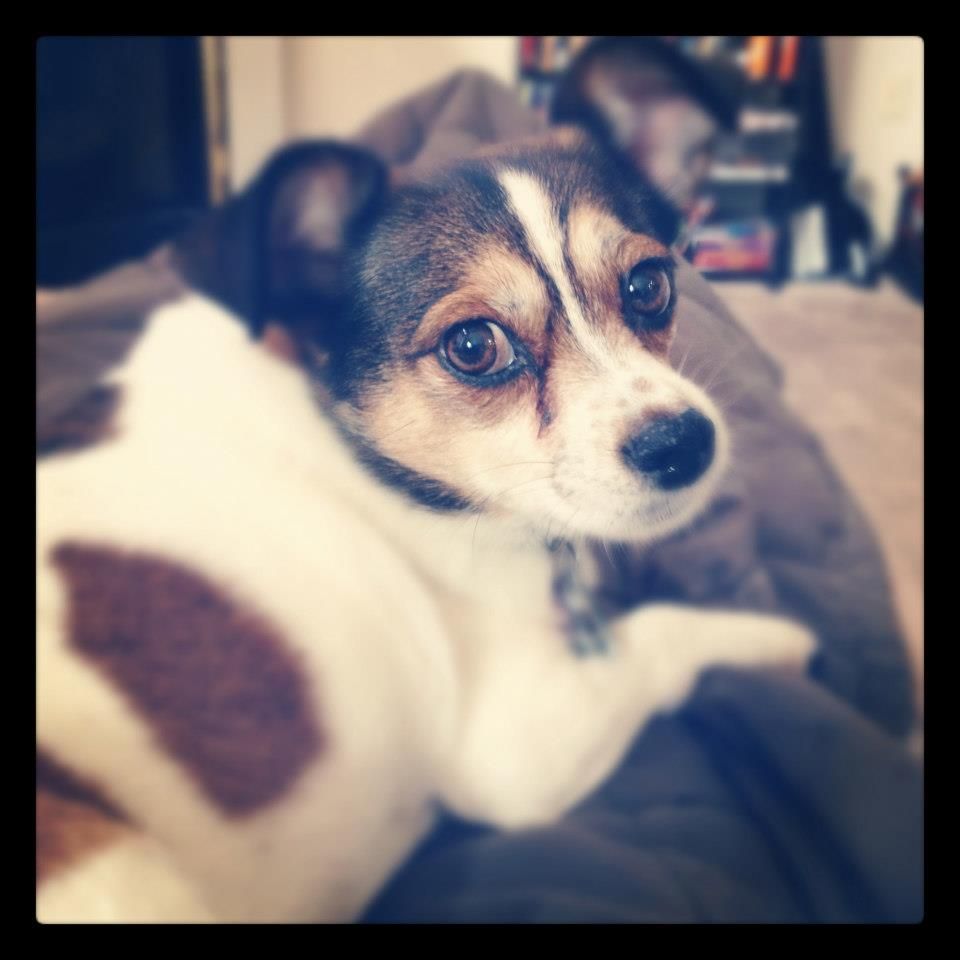 Napoleon
This is Napoleon, also Rick's dog, and he is a chihuahua/jack russell mix. He is about 7.5 years old and Rick has had him since he was 6 months old.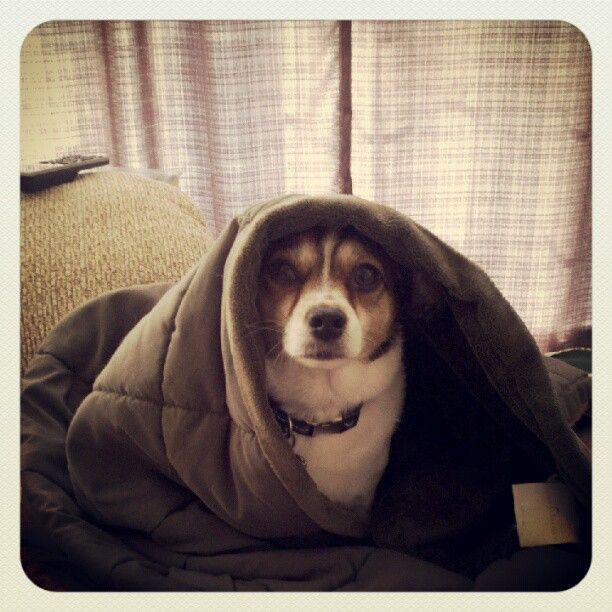 Napoleon under the covers
Napoleon Loves:
Being a little shadow (he will follow you everywhere) ~ Babysitting the other dogs
Dressing up ~ Cuddling on your lap ~ Eating spicy foods ~ Growling ~ Being grumpy
Sleeping under the covers
Nicknames:
Napoleon C Magnet (he is a chick magnet) ~ Little Man ~ Jerk
Each of these pups has their own little personality, and I am looking forward to sharing more about each of these pups in the future.