Back in June, Rick and I went on our first trip together. A couple of times we have watched that Bigfoot show, and we always joked about needing to take a squatching trip. We talked about a couple of different places where we thought squatches might hang out, but wanted to find something close by for a long weekend getaway.
I asked Rick if we would be renting a cabin, or camping in a tent, as I don't really do tents. Rick said that he really didn't do tents either, but that was because he liked sleeping out under the stars. I told him I liked running water, electricity and a soft bed too much to sleep under the stars, and suggested that Hocking Hills was close by and had some great cabins to rent with private hot tubs. I told him it would be like glamping (glamorous camping), and from then on it was called our Glamping (by me)/Squatching (by him) trip. I guess squatching is a little more manlier than glamping...ha!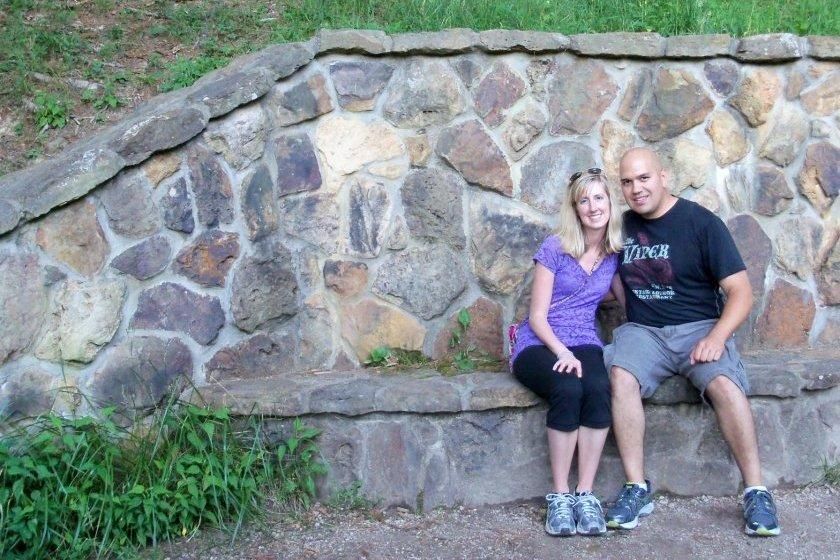 The scenery was just beautiful, and even though the temps were starting to get warm the first of June, most of the trails were pretty shady and the weather was just beautiful.
Between Friday afternoon and all day Saturday, we were able to hike almost all of the trails.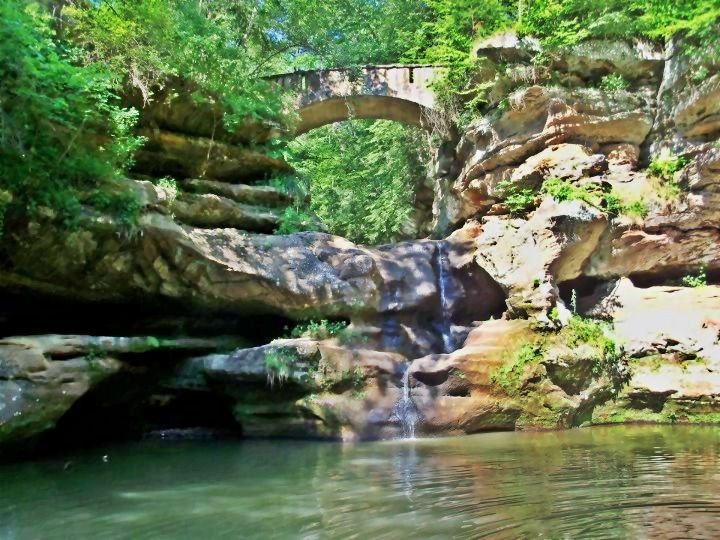 This was Old Man's cave and it was my favorite as the majority of it was build out of rock formations.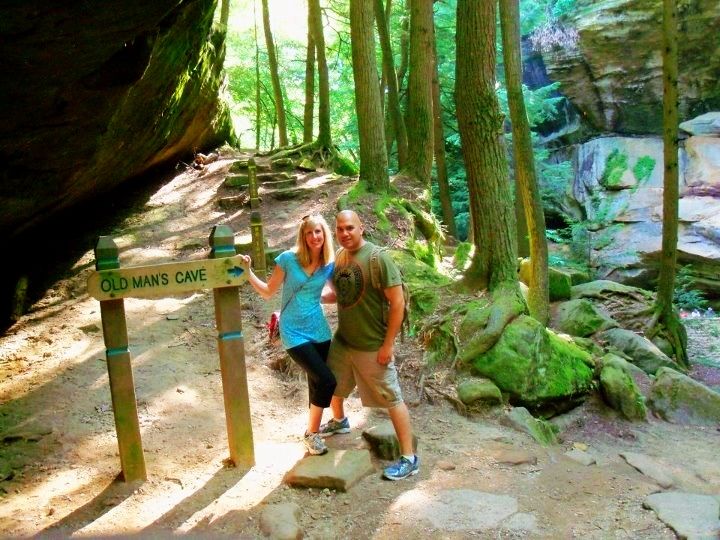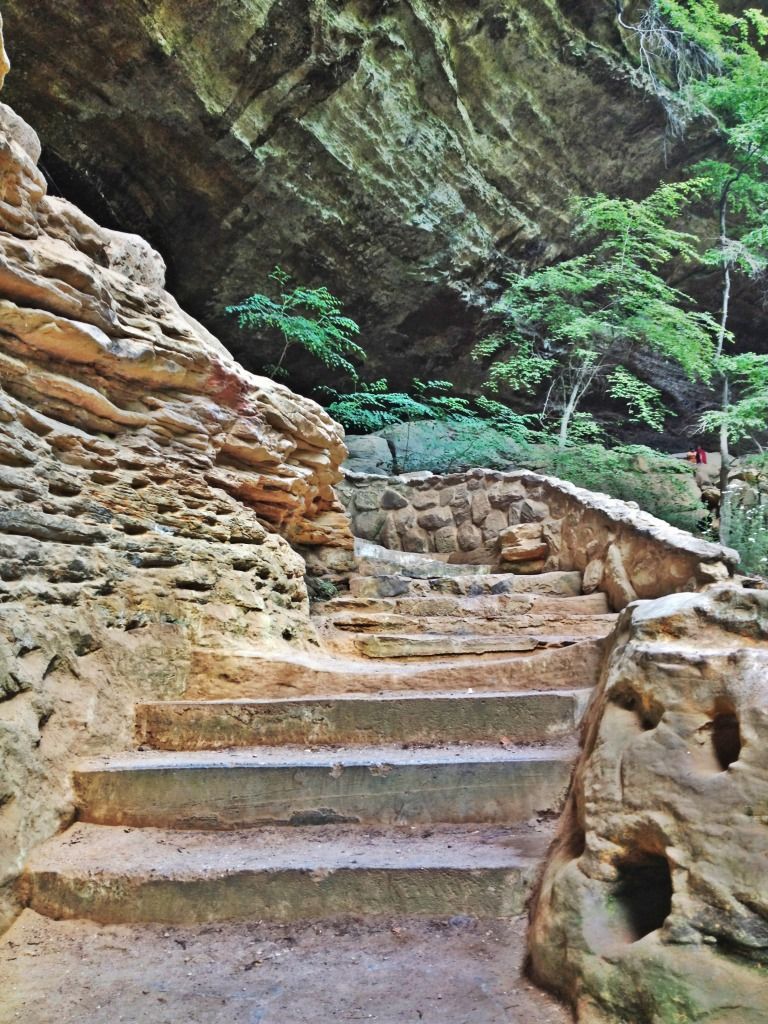 I just loved all of the steps that were made out of rocks, so beautiful!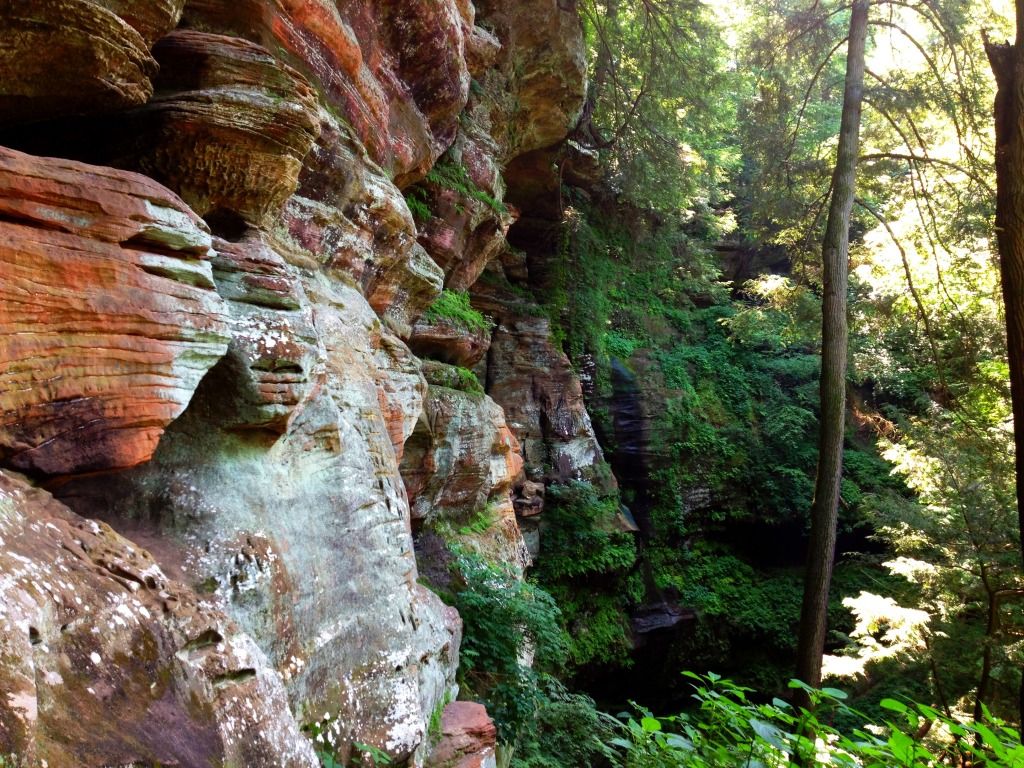 I also loved Rock House. There was a section of rock that you could climb up into, kind of like a little rock house hideout. The colors were beautiful and the views from high up in the Rock House were like something out of a movie. It kind of reminded me of the forest scenes in Twilight. So amazing!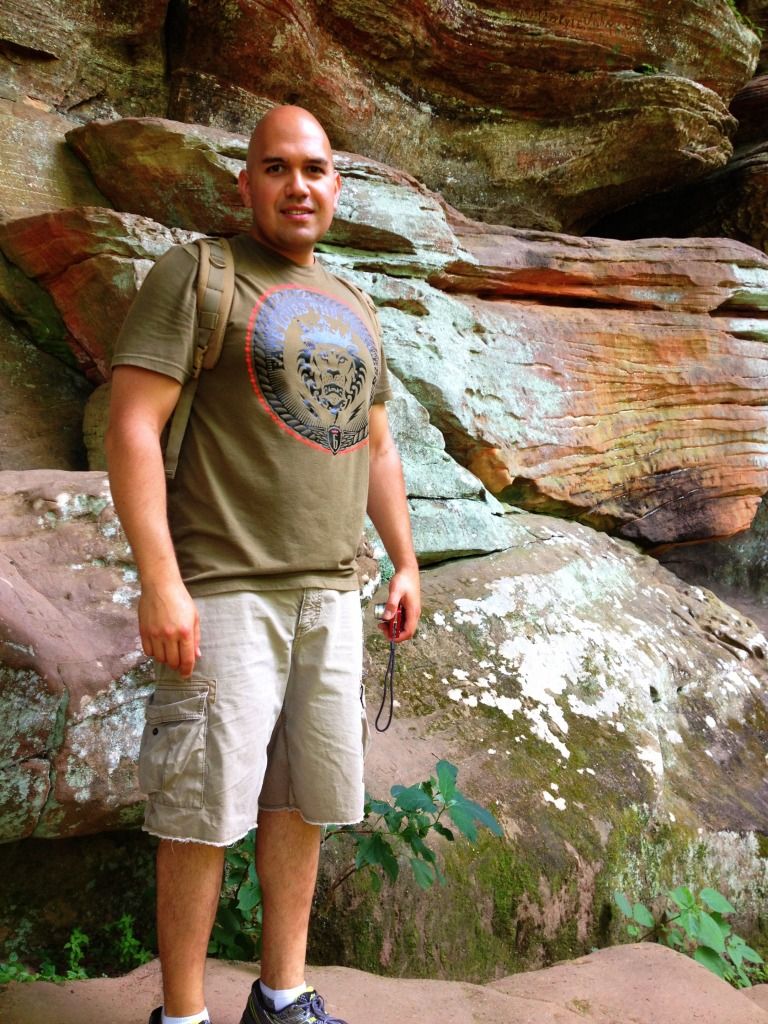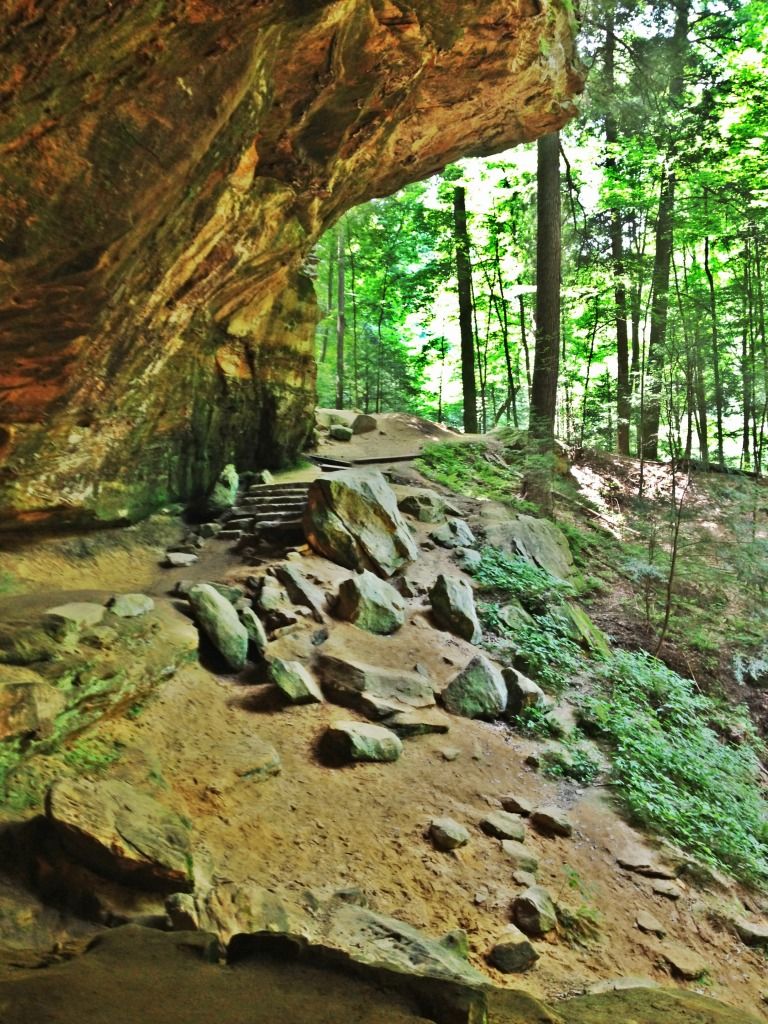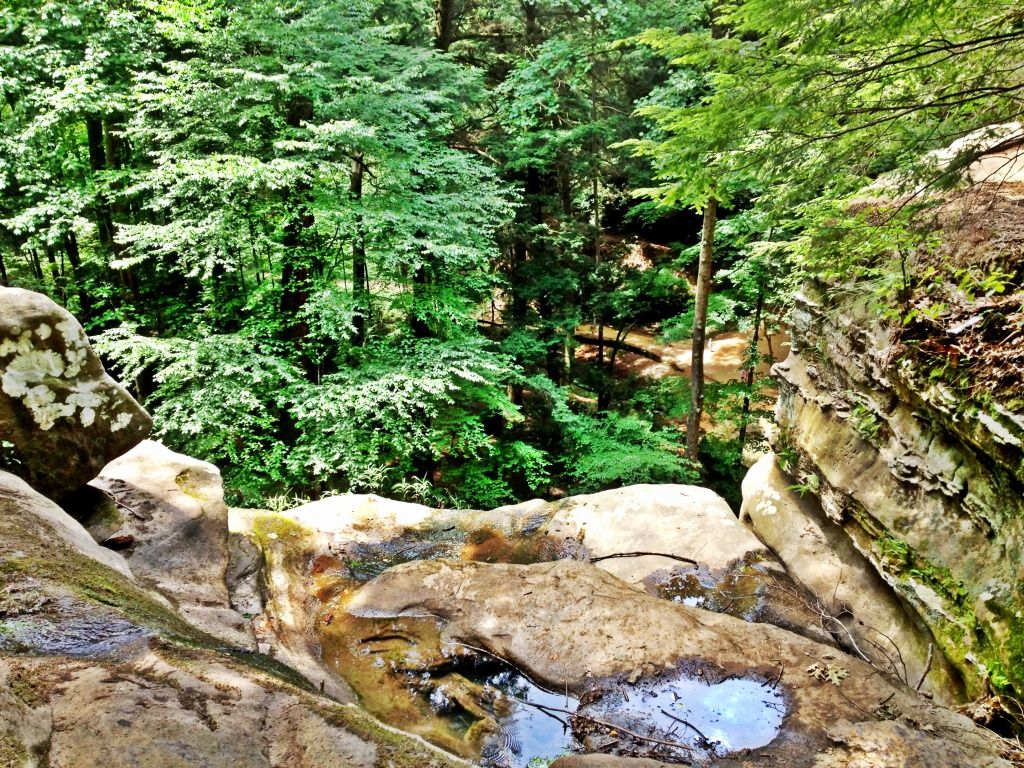 This is the top of Ash Cave. We were so high up it made me so nervous we were going to fall off to our death! But we couldn't help trying to take a picture over the clift. This was as close as I would get to the edge...ha!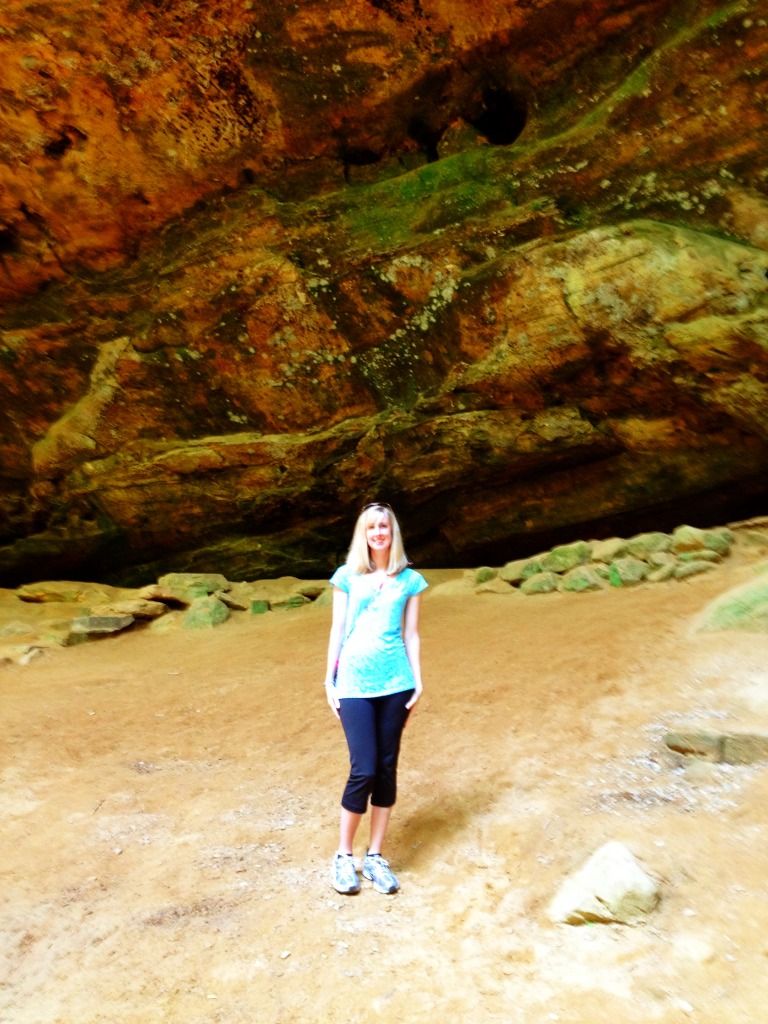 Here I am inside Ash Cave.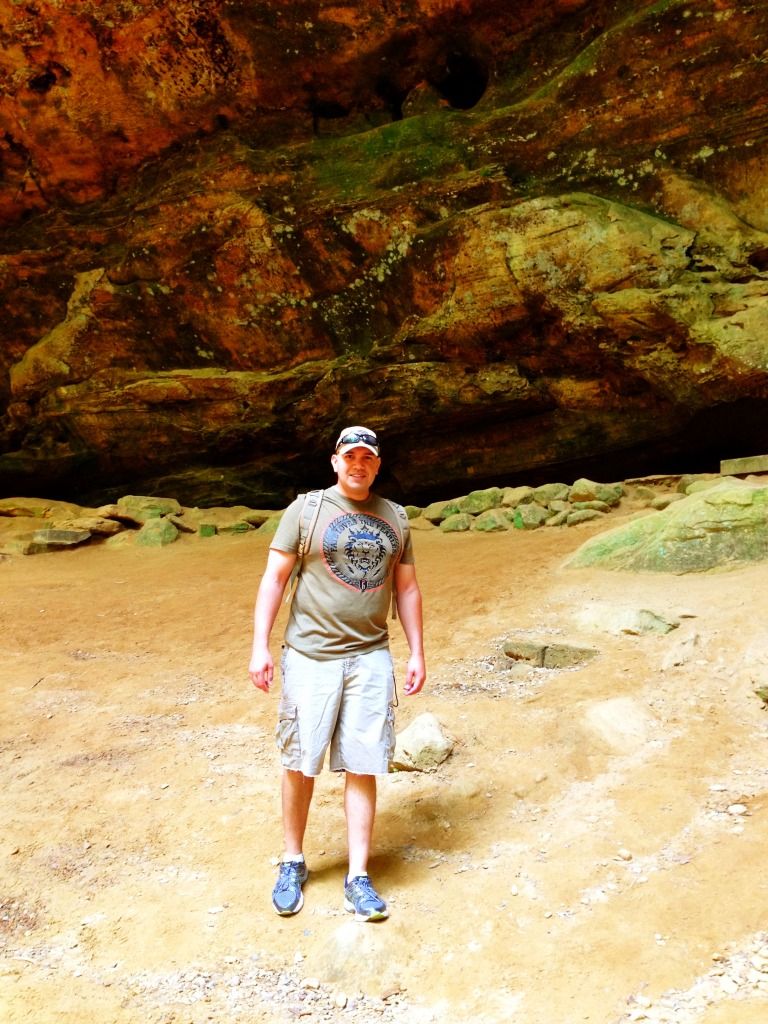 Rick inside Ash Cave.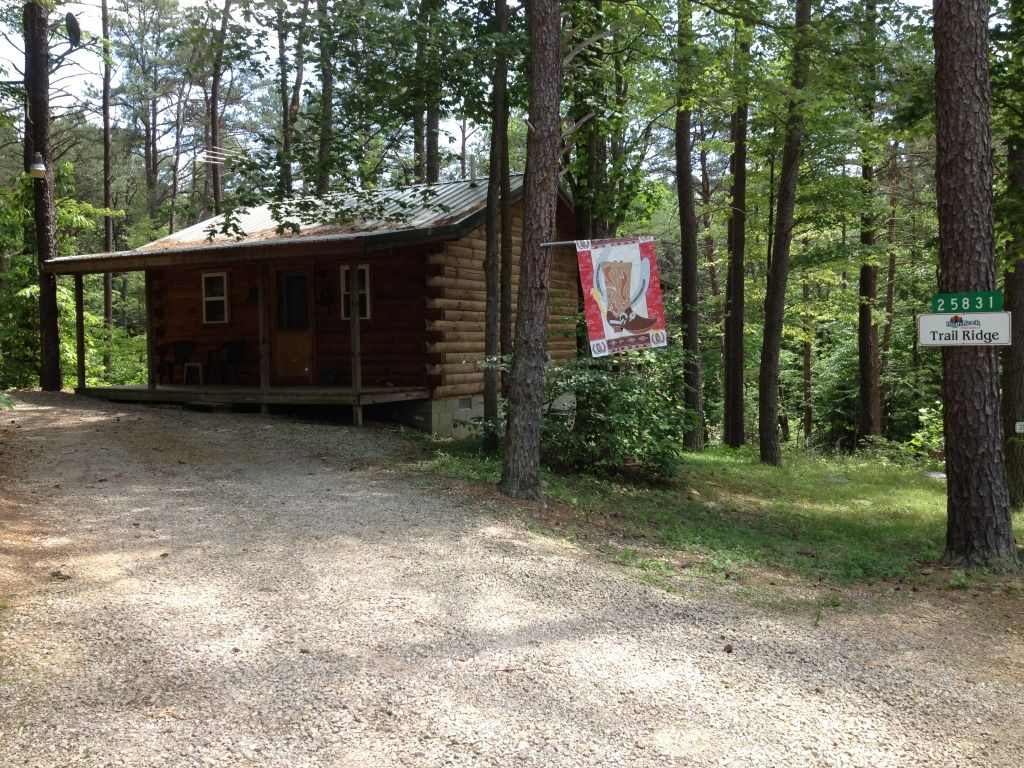 Here is our little cabin. It had a western theme, and was so cute and cozy.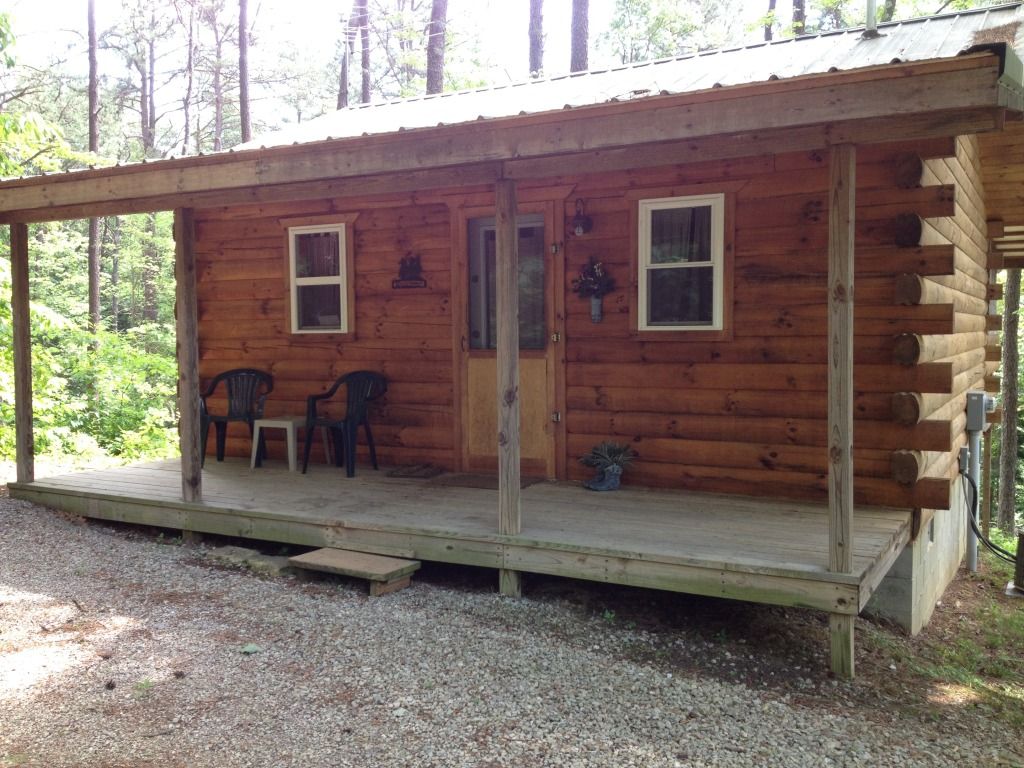 Here is a closer view of the cabin.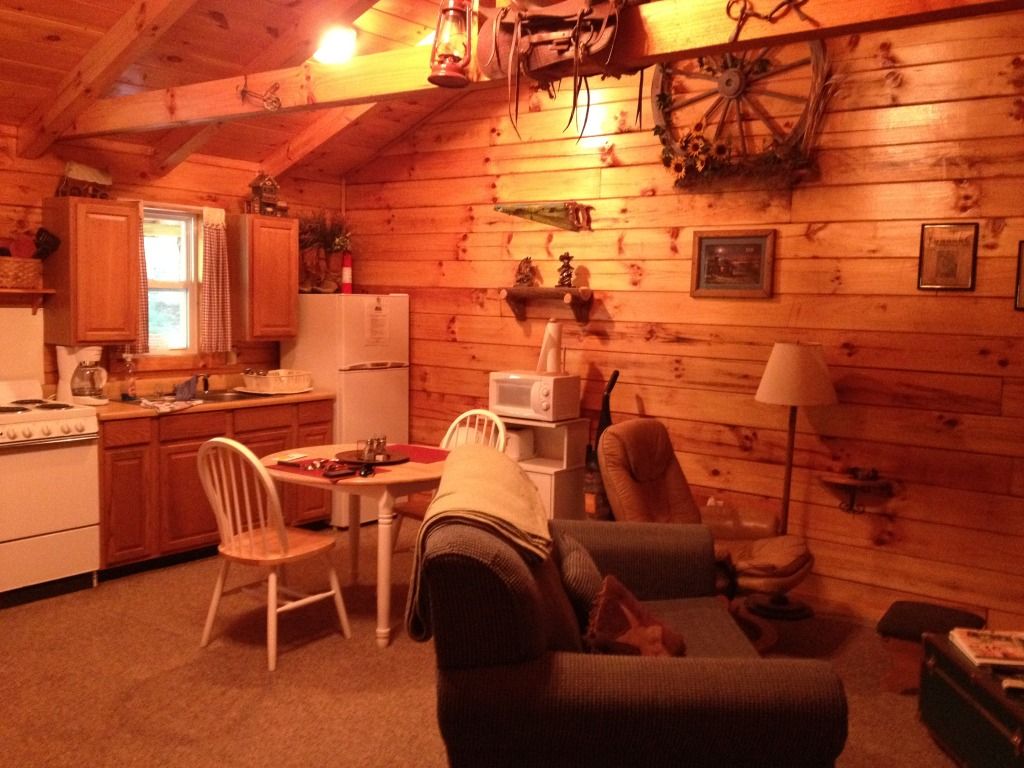 It was so fun to be staying in a real log cabin. The only issue we had was that the water had a lot of sulfer in it, so taking a shower was a little stinky. We kind of felt like we needed to take a shower, after we took a shower...ha! But luckily the smell only lasted a short time, and didn't really stay with us.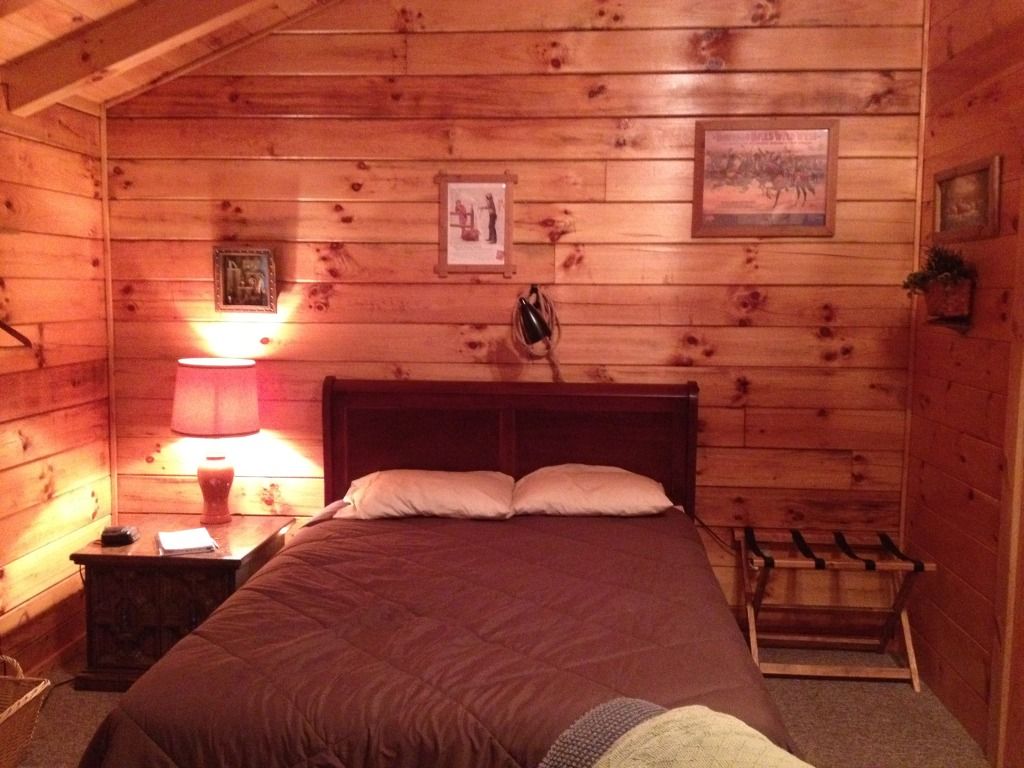 Beside the bed was a little journal where visitors could write about their stay in the cabin and their trip to Hocking Hills. Of course we had to write about our time, and it was fun to see what others wrote as well. It would be fun to come back in a few years and find our entry in the journal.
Overall it was a great trip, and we keep talking about taking a day trip this Fall with some friends to see the leaves changing color. If you live in, or near, southern Ohio, you should check it out!