This weekend was a busy one. Do you ever have those weekends where you feel like you need a third day off just to refuel from the weekend? Well that was this weekend.
I started off my 3 day weekend (by the way), with a vacation day on Friday. I had to finish up the last of my vacation days because of my anniversary at work, so I spent a good portion of Friday moving my kitchen.
I am in the process of moving into Rick's condo, so I am taking the next 2 months to slowly move all my things into his condo. First let me clarify that I hate to move, and have lived at my place for 8 years, so I have a ton of stuff.
It's kind of stressing me out, but it's exciting to be moving into a new place, and I am very excited to take this next step in my relationship with Rick. I just hope he feels the same way, as I move a million things into his condo...ha!
As I mentioned, I hate to move, and I am not very good at it. I don't even have any boxes, just a bunch of rubbermaid totes that I keep filling up, unpacking and then filling up again. I am also working on just moving things via my car for now, and at the end of Oct we will rent a moving van and move the big furniture. For now I am just moving the small stuff and taking a load over everytime I stop by my apartment. As you can see, my car is super full!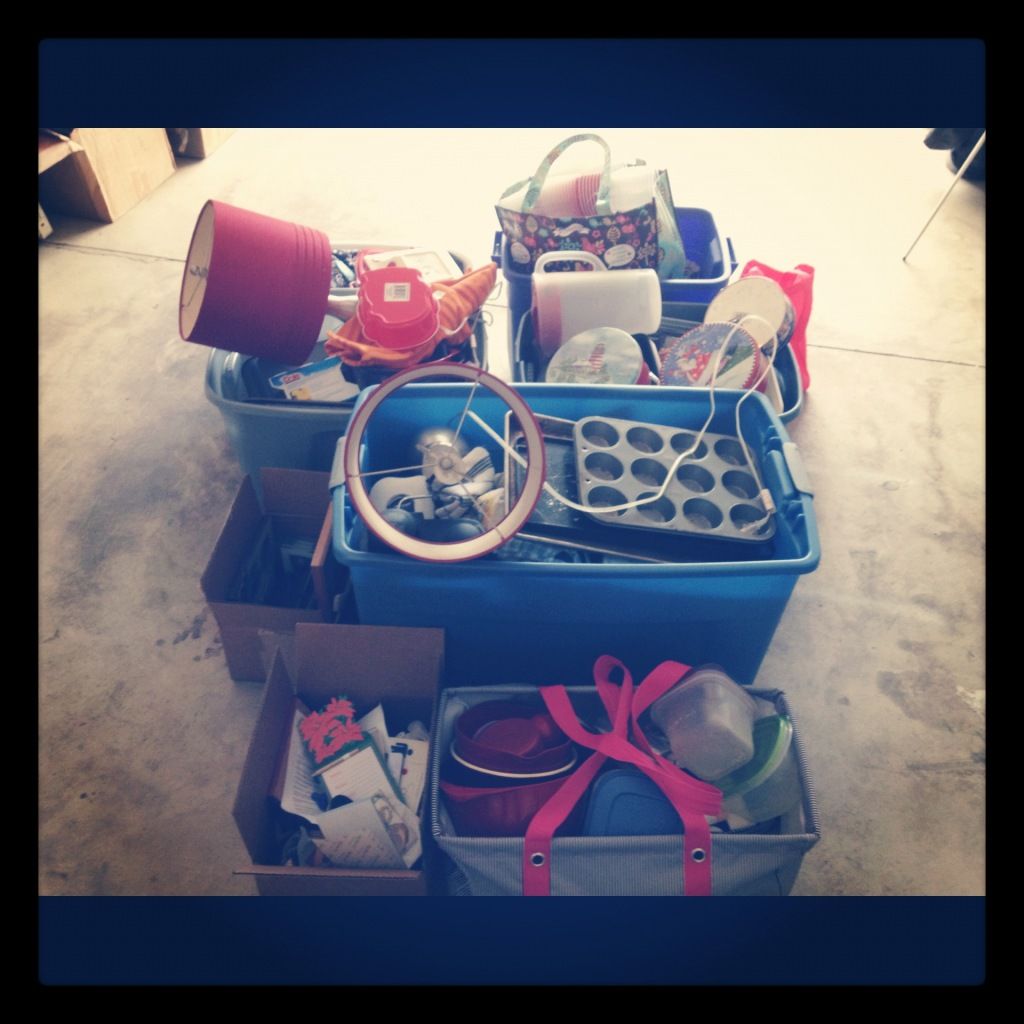 This is the majority of my kitchen, minus 2 tubs, all packed up, and ready to unpack at the condo. I somehow managed to fit almost all of it into Rick's kitchen. Thankfully he has a pretty nice sized kitchen. I did have to rearranged the entire kitchen, so poor Rick is having a fun time trying to figure out where I put everything...opps :)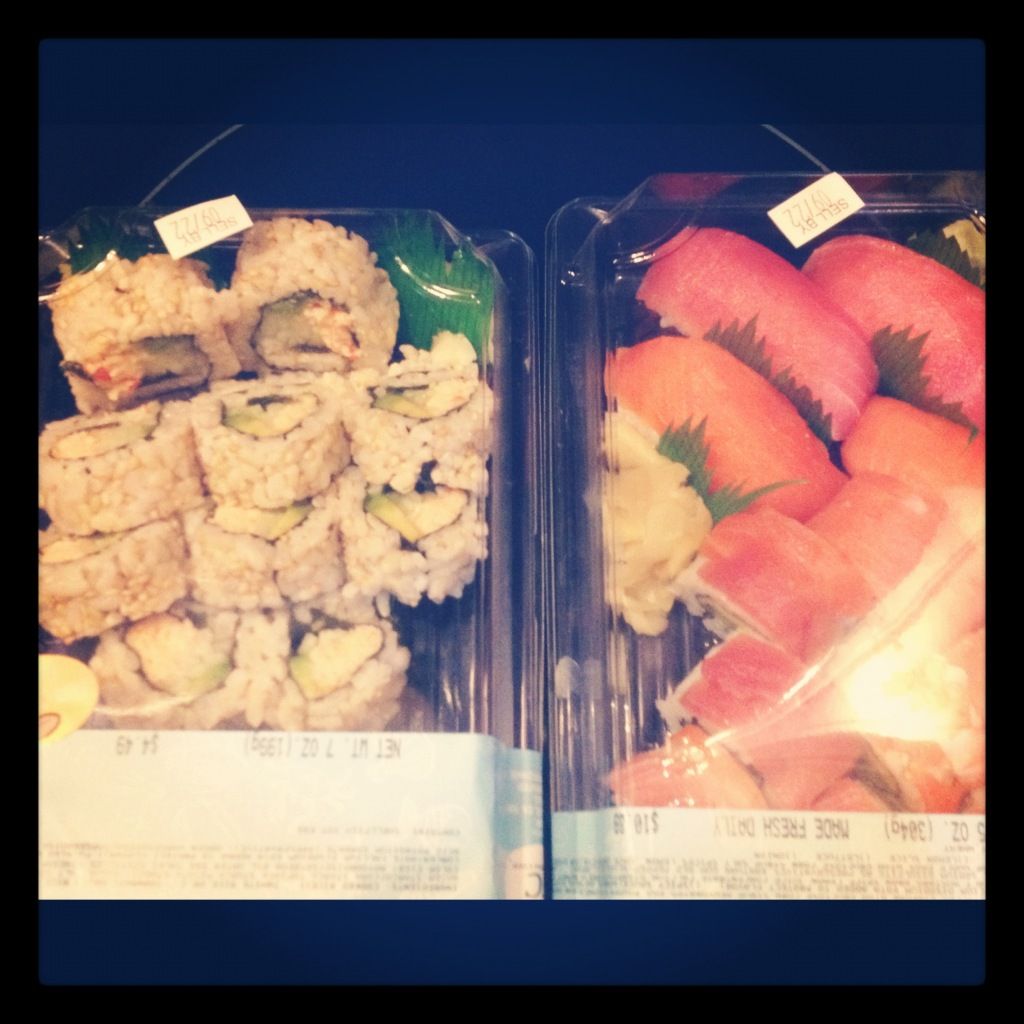 Because I was so tired, and felt so grody from moving, I suggested we have sushi, from the grocery store, for dinner on Fri night. It was actually really good. I had the California Salad roll, and Rick had some sort of Salmon roll.
Rick also made me a chocolate martini, which is always very tasty. Rick was a bartender for many years, so he is excellent at making super tasty martinis. How lucky am I since I totally love them, especially chocolate martinis!!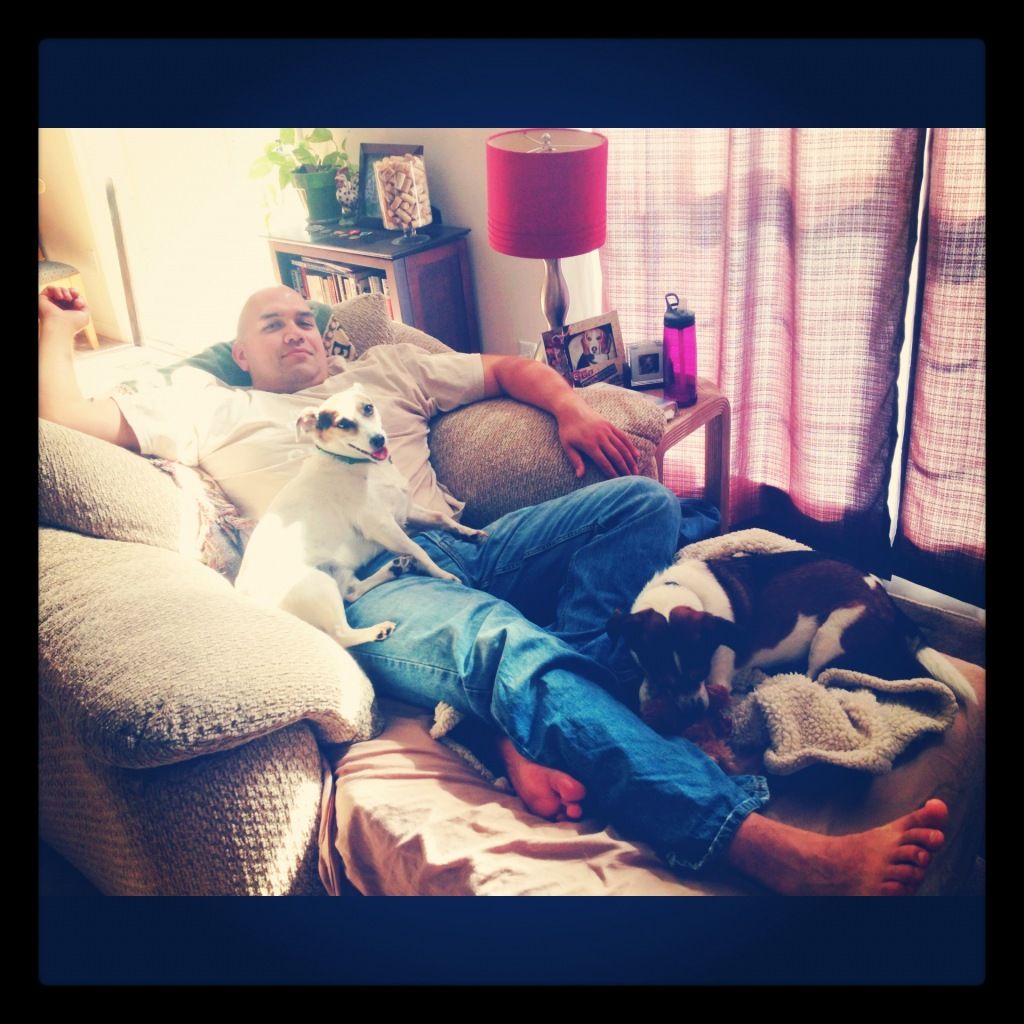 On Sat, Rick had to work in the morning. I spent the morning laying around, drinking my Pumpkin Spice coffee and watching cooking shows on the Food Network. Rick then got to relax about 1:30 when he got home. His mom wanted me to send a picture of him and the dogs, so here he is, relaxing with 2 of the pups!
I then went over to my friend Lisa's, and we went shopping for Fall decorations at Pier 1 and Target. I love decorating for fall, and Lisa wanted me to help decorate her new apartment for Fall.
We then ended the night by making some
Easy Balsamic & Brown Sugar Pork Chops
. This is a super easy and very delish way to prepare pork chops (or could probably work with chicken). It's one of those recipes that you typcically have all of the ingredients in your pantry, and just need to thaw out some pork chops, mix up and bake. While we were decorating and catching up, Rick met up with one of his friends for some beers and some guy time :)
Sunday morning we slept in as much as the dogs would let us, which means 8:30 am :( and then made some pancakes for breakfast. Rick and I typically make pancakes or waffles at least one morning on the weekends. We then did some cleaning and then some grocery shopping.
After coming home from the grocery store we realized that Miss Abby had helped us by cleaning out the fridge while we were gone. Yes she got into the fridge and ate about 1/3 of the contents. We were not too happy with her, but unfortunatly this is not the first time this has happened. I'll have to recap that little fun game Abby plays at a later date.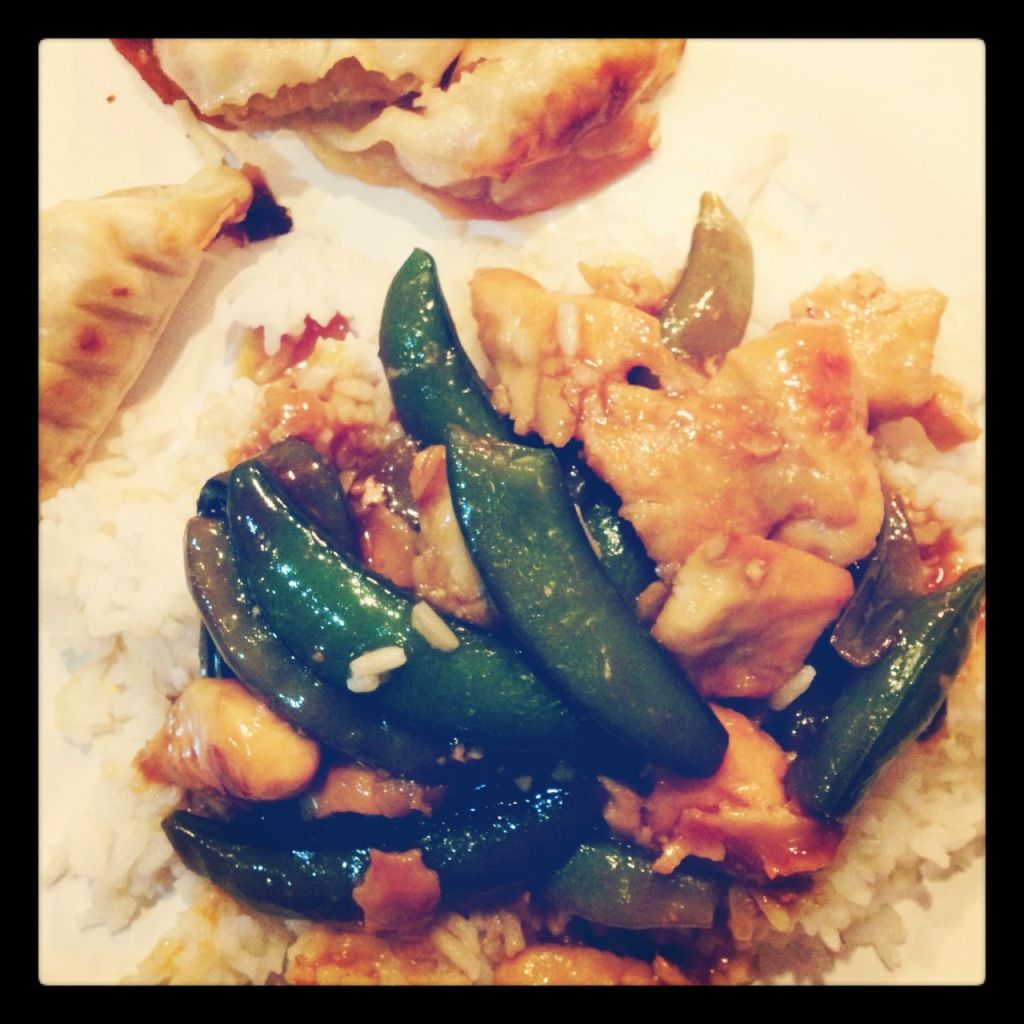 We finished off the evening with some homemade
General Tso's Chicken
and some chicken potstickers from Trader Joes (so amazing!).
I also made some
Butterscotch Apple Crisp
, but I made it so late, we will have to enjoy it tonight. Just too many things to do, and not enough time. It was a great way to use up some apples I bought last weekend, and with the addition of butterscotch chips, it's so addicting. I of course had to sneak a small bite before bed. Hope Rick doesn't mind.
Hope you had a great weekend and Happy Monday!
Linking up today with:
And with
Life of Meg's Mingle Monday
.