This weekend we had our 2012 Hart Family Reunion. The Hart family is my maternal grandmother's family. I sadly missed the reunion last year due to my class reunion (I won't be sharing what year it was...let's pretend it was the 5 year reunion...ha!), but we have been having them consistently over the years. This year's reunion was at Krodel Park in Point Pleasant, W.Va.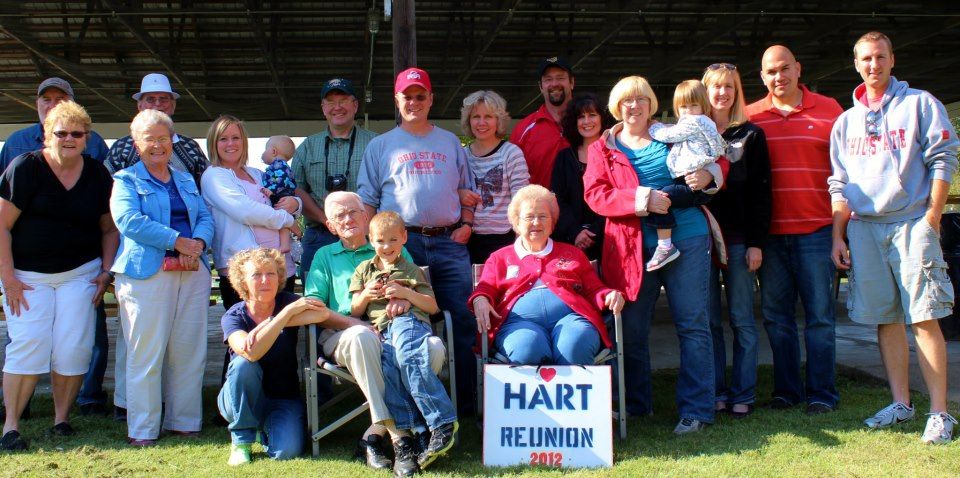 All of those who attended (pic courtsey of my Aunt Joan). My Grandparents are the ones sitting in the chairs in the front. My Grandmother's two sisters are on the left in the front. The three of them were amazing and organized everything.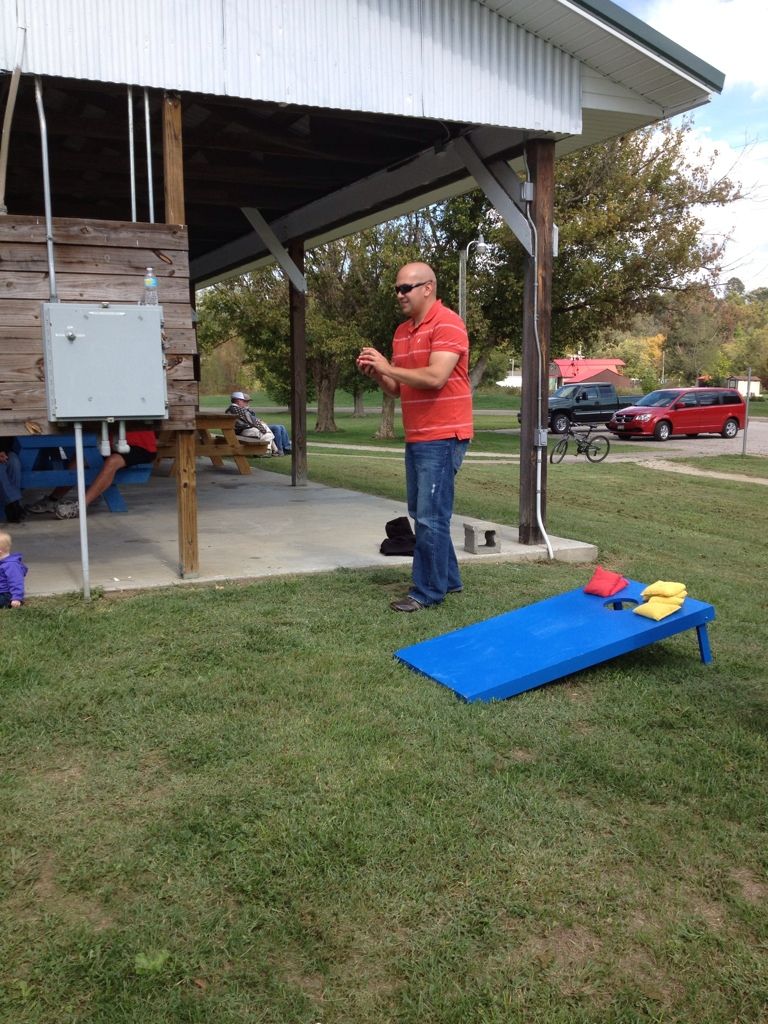 We had a lot of fun, and the day consisted of eating lunch, visiting with the family, playing some corn hole (as well as discussing where corn hole got it's name...I guess because the bags are filled with corn instead of beans...I had no idea)...
playing with the kiddos...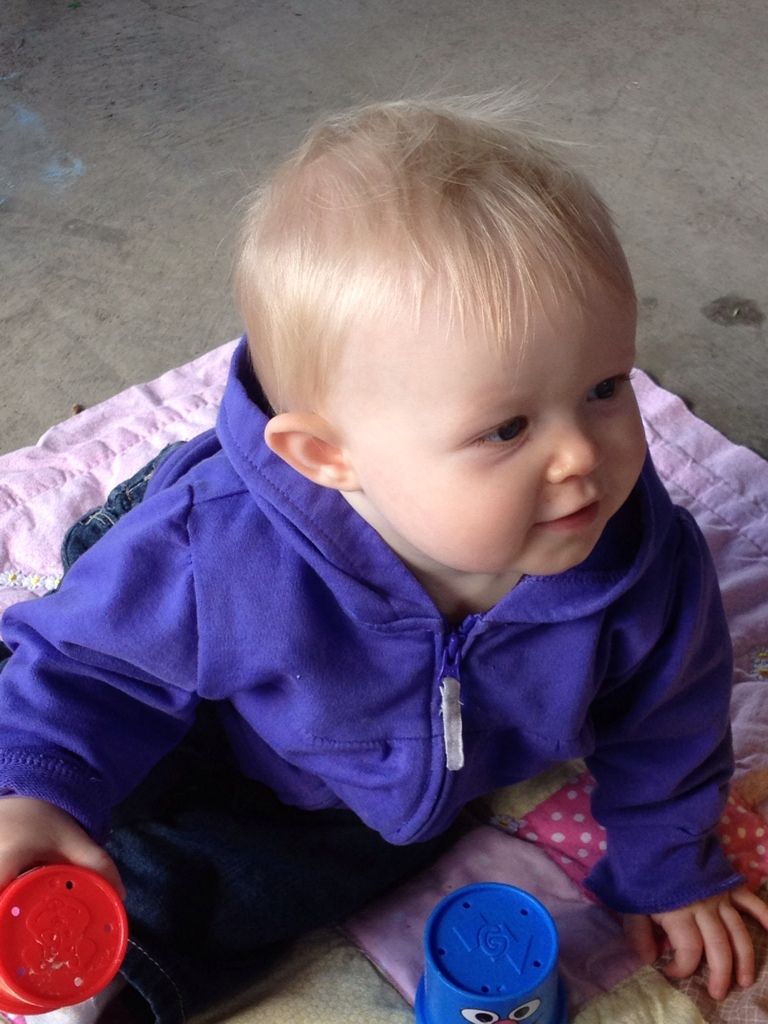 including this cutie, Meghan's daughter Allie.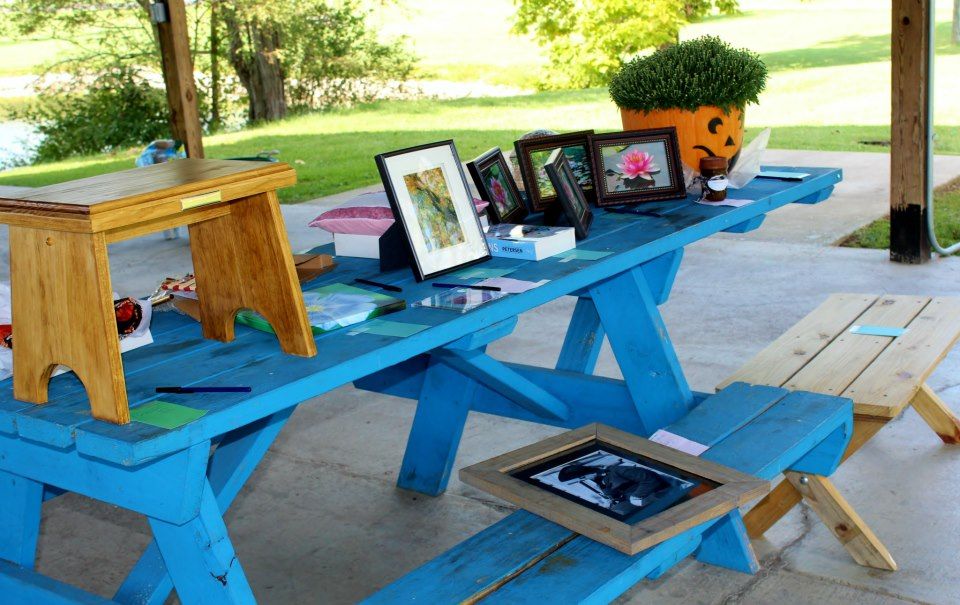 There was also an auction, and everyone was supposed to bring something they made to auction off. Here is a pic of the goods (pic also by my Aunt Joan). I didn't bring anything, but I did buy those 4 prints on the right of the water lily's by my Aunt Joan. I just loved them and am thinking of putting them in my office at work. It was cool to have some artwork by one of my family members.
I believe the highest bidded item might have been the stool on the left which my Grandfather made. I was thinking I might have him make me one for Christmas :)
After lunch we noticed that there was a fort at the park, and decided we all needed to go investigate. This was actually Fort Randolph, and it was free to go into the fort and look around in all of the buildings.
This was one of the sleeping areas, and it had real fur skins on the floor and walls as artwork. Kind of cool, but kind of creepy for some reason.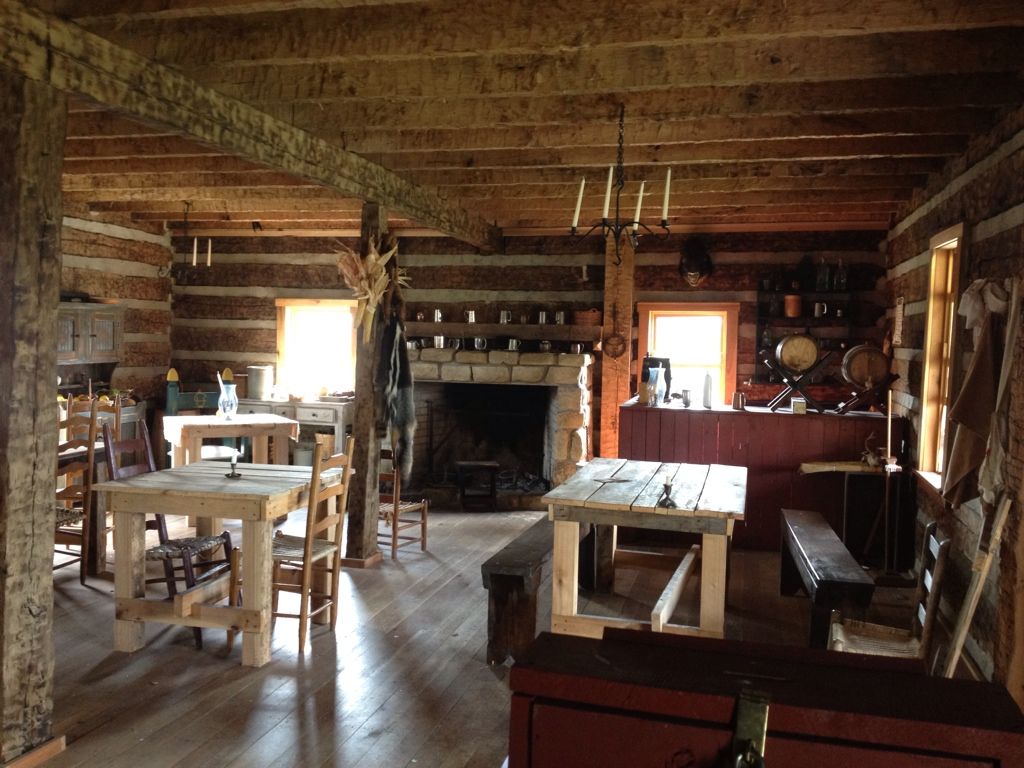 This was the main building and was like a dinning hall, complete with bar in the back right-hand corner. There were some crazy rules posted back by the bar...like no more than 5 people can sleep in the same bed. We joked, "Does that mean that a guy can have up to 4 ladies in his bed?" and the guy working there then told us that there were no ladies back then at this fort...oh ok...moving on.
There was also a blacksmith there with a little workshop set up. He was making these little games where you try and get the ring onto the stick. The kids had fun playing these little games...and some of the adults did too!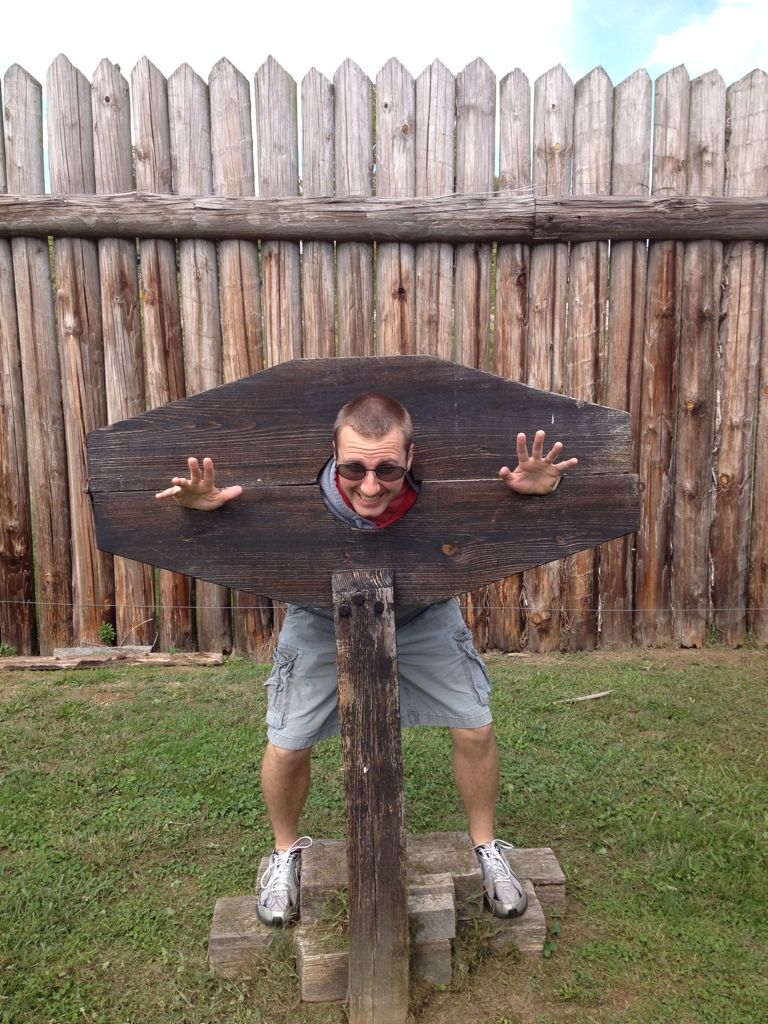 We might have also had to send some people to timeout, for various reasons. Here is my bro Paul, doing his time...probably for being mean to his sister...ha!
Here is Jack, probably in timeout for being too cute!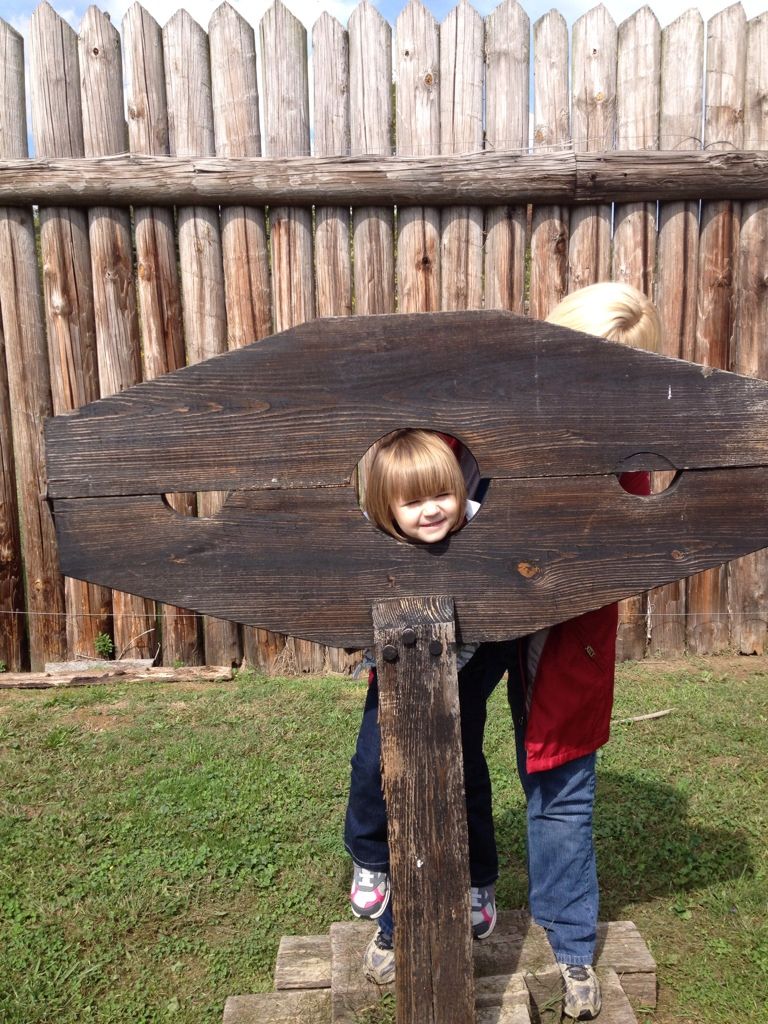 Izzie was being to cute also! :)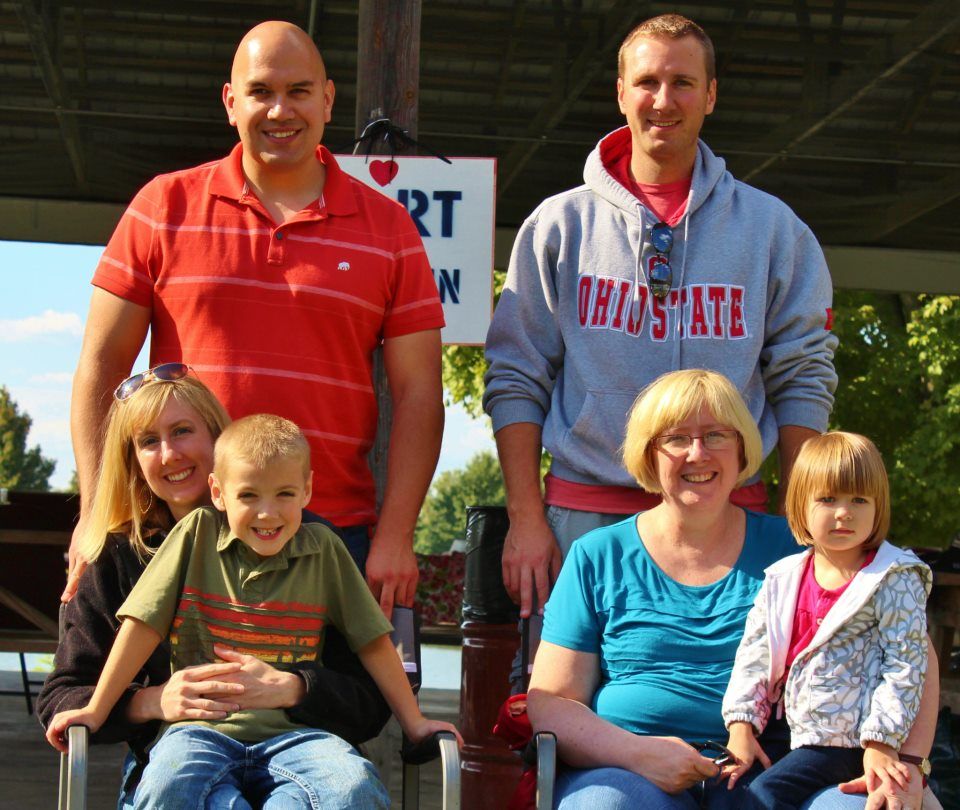 We finished off the day with some family pictures. This is my little family, minus my Dad who had to work :(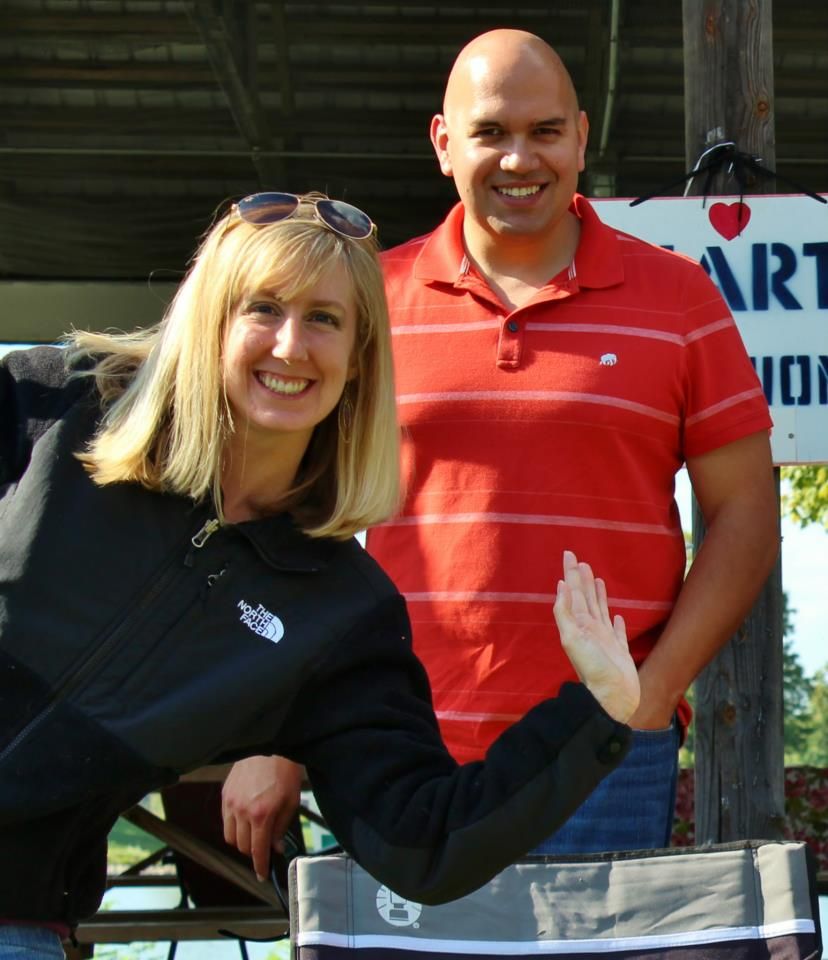 And of course I had to goof off a little. My Aunt Joan was taking all of the portrait pictures, and she must have accidentially set the timer off or something. I saw the little light blinking, and no one was set up, so I jumped into the picture for some fun!
It was a great afternoon, and even better company! Can't wait to see everyone soon, or at the very latest at next years reunion...hopefully sooner! :)