Happy Halloween from the Puppies!!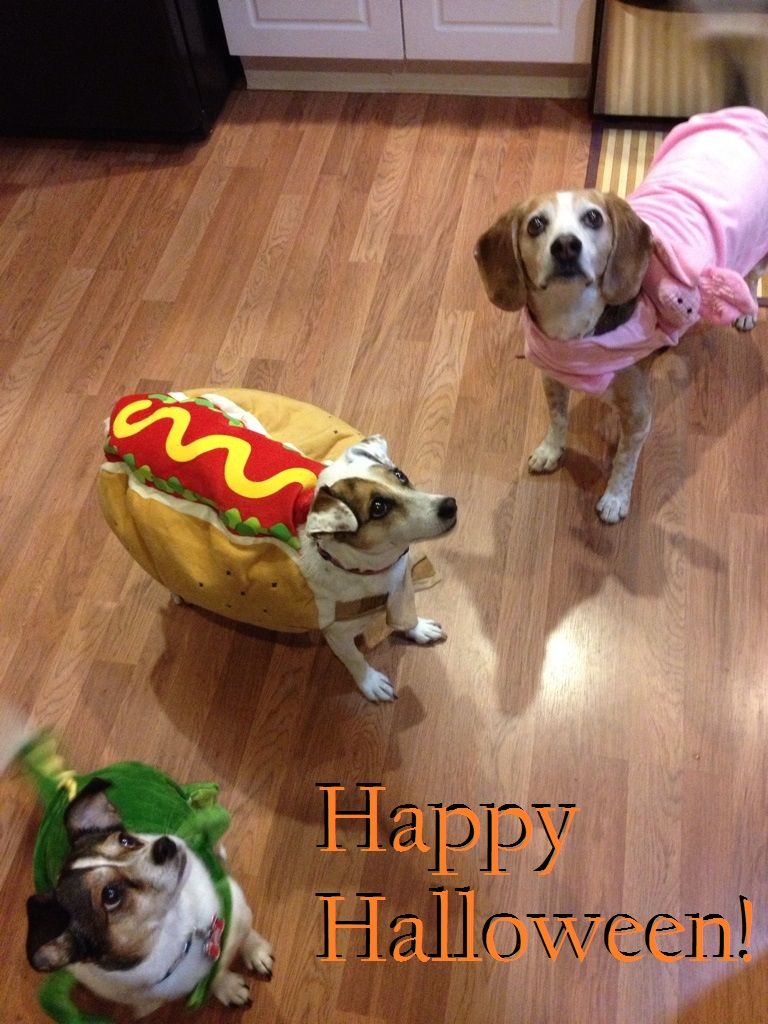 A few weeks ago we had a little mini-fashion show and the puppies got to try on their costumes. This year Abby is a pig, because she is my little pork chop.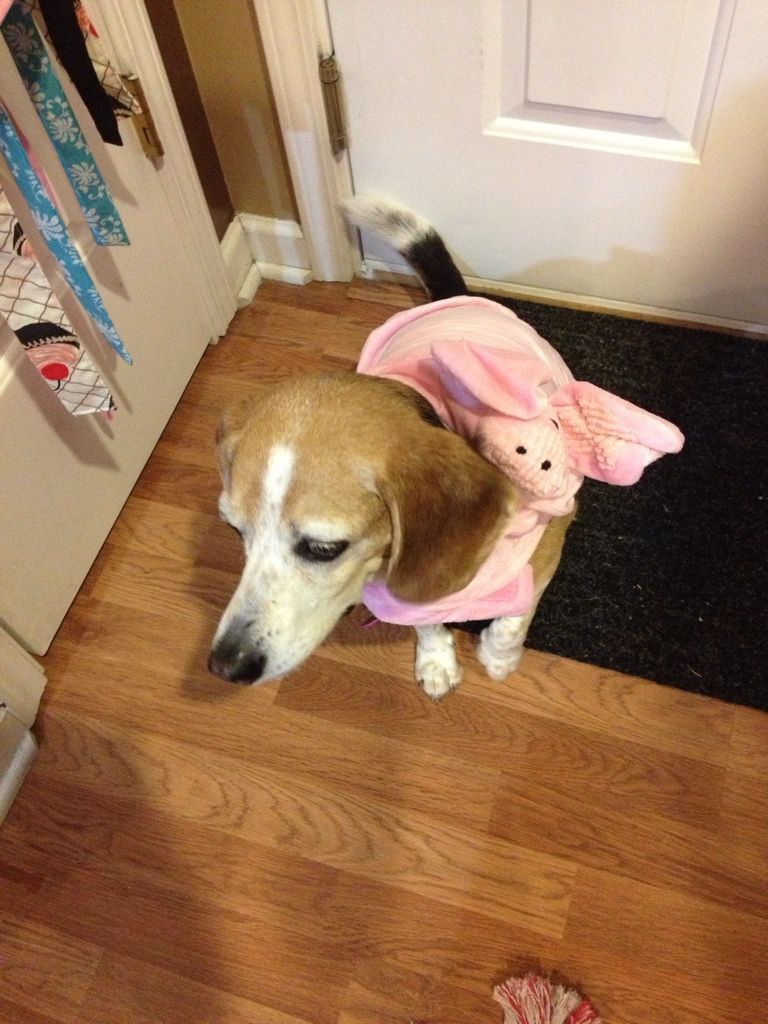 Bryn is hot dog, well because I thought this costume was cute and Bryn was just lucky enough to get to wear it. I almost got this one for Abby, but they didn't have it in her size. I keep thinking Abby is going to try and eat Bryn just because she loves food way too much!
Napoleon is a dinosaur, but Rick says he is a velociraptor because that is much cooler. I just though this costume was the cutest and just loved the little arms in the front. Napoleon liked it, but didn't care too much for the little headpiece.
Here is the back-view of all of the costumes. As you can see the headpieces weren't staying on too well.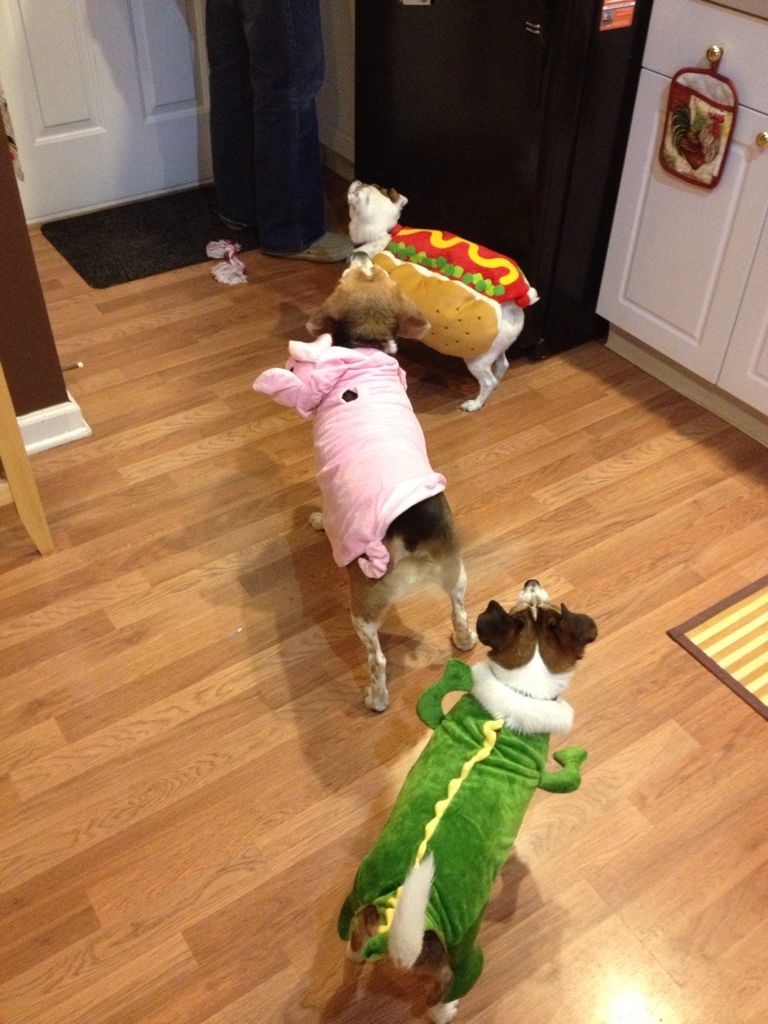 And because I thought it would be fun to share the dogs in action in their costumes, here is a little video of Rick giving them treats for being good little pups and letting us dress them up in crazy costumes.
Are your pups/pets dressing up? If so, what are they? I want to take them out and around the block to show them off during trick-or-treat, but I am not sure if the weather will cooperate. If not, we might just dress them up and enjoy watching them try and get their costumes off as quickly as possible...ha!
Happy Halloween!