This weekend consisted of a lot of family time and eating...which is never bad! Ha! Although it feels like time flew by, when I came into work this morning, it felt like last Friday was a lifetime away. That means it was a successful weekend if you can forget the previous work week right?!?
Here is a quick recap of what we got into this weekend:
~ Friday I turned in my 60-day move-out notice to my leasing office. Although I am very excited to be officially moving in with Rick, it's bittersweet since it's been my home for the last 8 years. I expected to be a little sad about it, but I was actually just nervous about approaching them about it. I felt bad that I was letting them know I was moving out, like I was disappointing them or something. I am crazy right...please just admit it!
~ Rick and I then met up with some friends for drinks Fri evening, where I may have had one too many drinks, despite planning on drinking only water all night long. How does that happen? I blame Eric, he always gets blamed, and he did buy me that last chocolate martini. Hmmmm.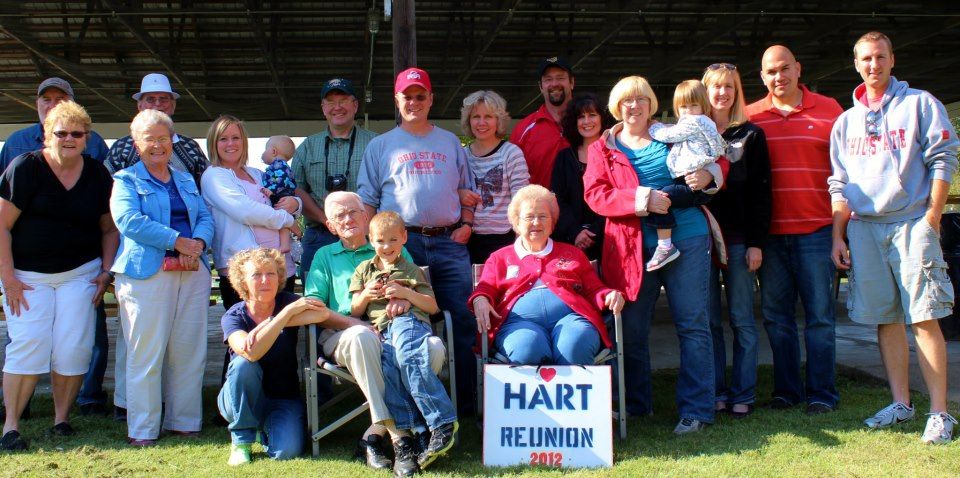 ~ Saturday morning we got up semi-early to go to the Hart Family Reunion. I am planning on posting more pictures tomorrow, but here is a quick family shot of all who attended. It was a day full of eating, visiting and playing with the kiddos! Check back tomorrow for more reunion fun!
~ We all brought some type of food to the reunion, and my contribution this year was
Pumpkin Chocolate Chip Cookies
. These are so amazing, and they always seem to be a favorite whenever I make them. It's a recipe you should definitly check out!
~ On Sunday Rick's family came to visit. I was a little nervous since this was the first time I helped Rick host his family, but we had a great time. His Mom and Dad stopped off and picked up chinese food, and we just sat around the table snacking on chips and dip, chinese food and chatting up a storm. The dogs were being filthy beggars per usual, but they are just too darn cute not to be spoiled.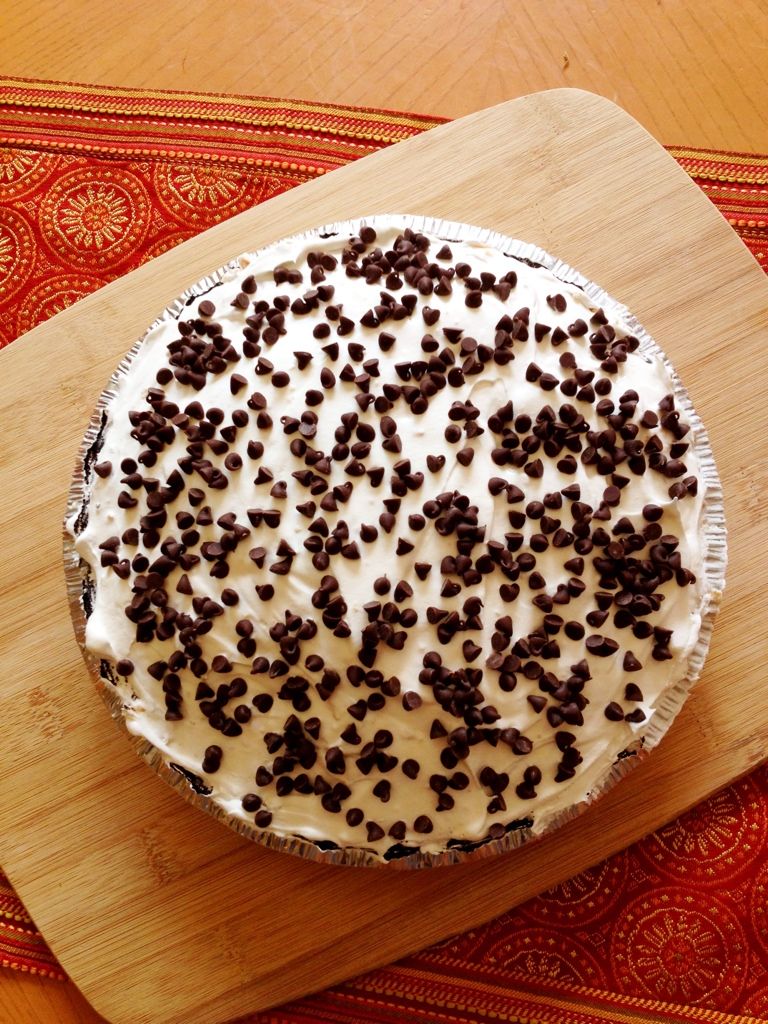 ~ I made my
Momma's White Chocolate Peanut Butter Pie
, which is always amazing, and so super easy. I wanted to make something for dessert, but didn't want to turn our clean kitchen into a disaster area right before everyone arrived, like I did the other night with the cookies, so this was a perfect dessert to quickly whip up.
~ We wrapped up the evening by watching some Family Guy and the new show 666 Park Avenue. It seems like it's going to be interesting, and a little creepy. I feel like it's still to early to tell. Anyone else watch this? What do you think?
Hope you had a great weekend as well, and an even better week!
Linking up with: