So I have finally jumped on the bandwagon and purchased an
Erin Condren Life Planner
. I seriously think I have been thinking of purchasing one for at least a year. I have tried planners from Target, and even tried using my iPhone, but for some reason I just need a hard copy planner that I can flip through and get more of an overview of what's going on in my life. Plus I like to document things like when we see certain movies, or what restaurants we went to and loved. I tend to use my planner kind of like a journal in a way. It's fun to look back and see what all I have done over the last year in a calendar type format.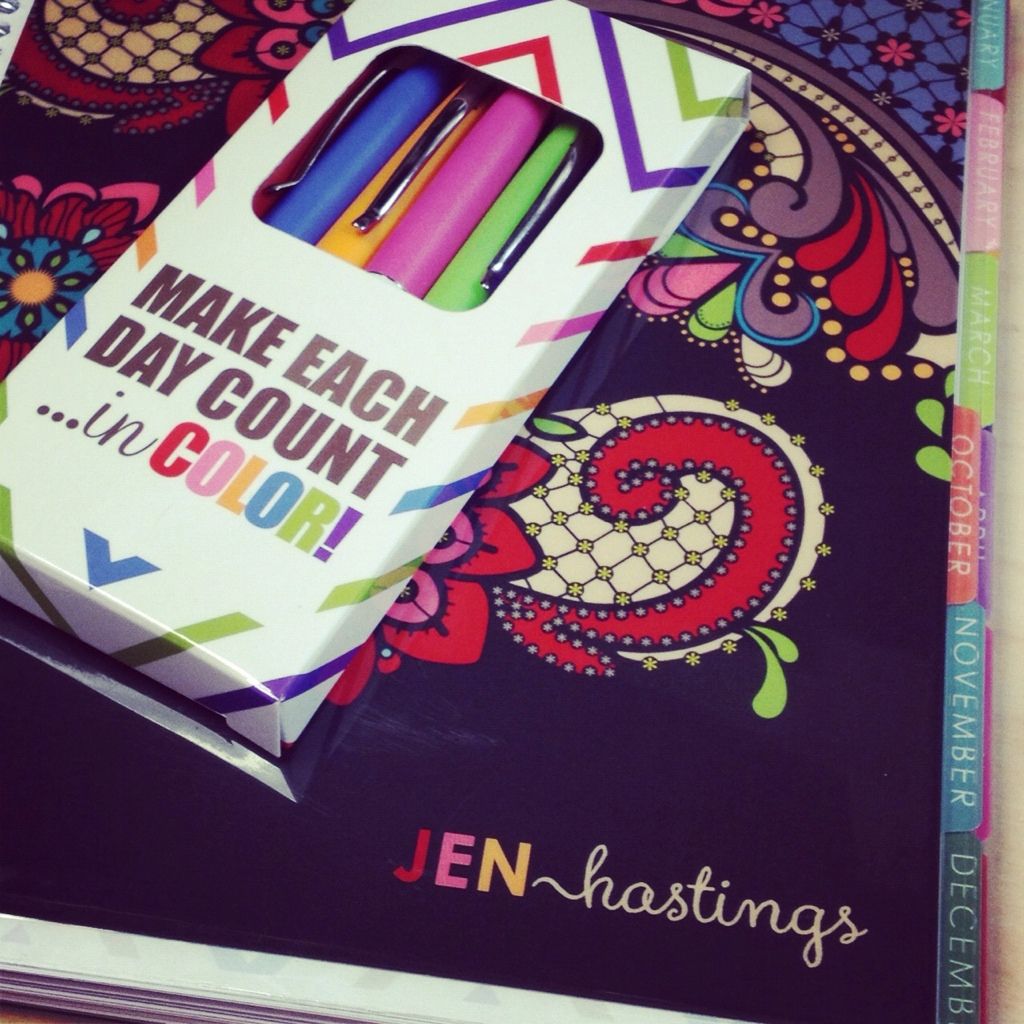 What I like about this planner so far is that it seems really sturdy. That was my problem with the Target ones, they seemed to get all messed up when I threw them into my purse/bag. This one has a laminate cover and a wire spiral-binding. The tabs are also laminated, which I guess is an improvement over last year's model, but they still seem a little flimsy, so we will see how they hold up. I have only had it for 2 days, so I can't comment too much on the sturdiness yet, but I'll have to give an update in a few months to see how it's holding up.
Oh and I also got some colorful pens, which are fun! I love the colors, but I was hoping for a little sturdier pen, my only complaint so far. I am so rough on pens for some reason, and I just know I am going to break one or two.
I also just love the personalization and the fun colors/graphics throughout. I almost got a pic of Abby on the cover, but didn't want to be too much of a crazy dog lady...ha! Maybe if I had kids it might be a little different (a little more acceptable with my work folks) so maybe in the future :) Plus, everyone has one of these planners now right, so I just had to get one. I know as Mom says, if everyone jumped off a bridge would I? Umm...maybe.
So far I am still putting in dates and working on my "To Do" lists. I am just a little geeked out because I just love planners and office supplies and what not, so I am sure the newness will wear off, but I am also excited to finally get everything in one place. I have been feeling a little crazed lately with things going crazy at work and in the process of moving, that my life was needing a little organization. I have a couple of other projects that I am working on, that I hope to share in the future to help me get organized. For some reason, just the idea of getting organized geeks me out and makes me feel like everything is going to be ok. Are there any other OCD people out there that can relate? Ok, if not, then I will just accept my geekiness and move on...lol.
So here are a few more pics of the packaging it came in. The packaging is almost as fun as the planner.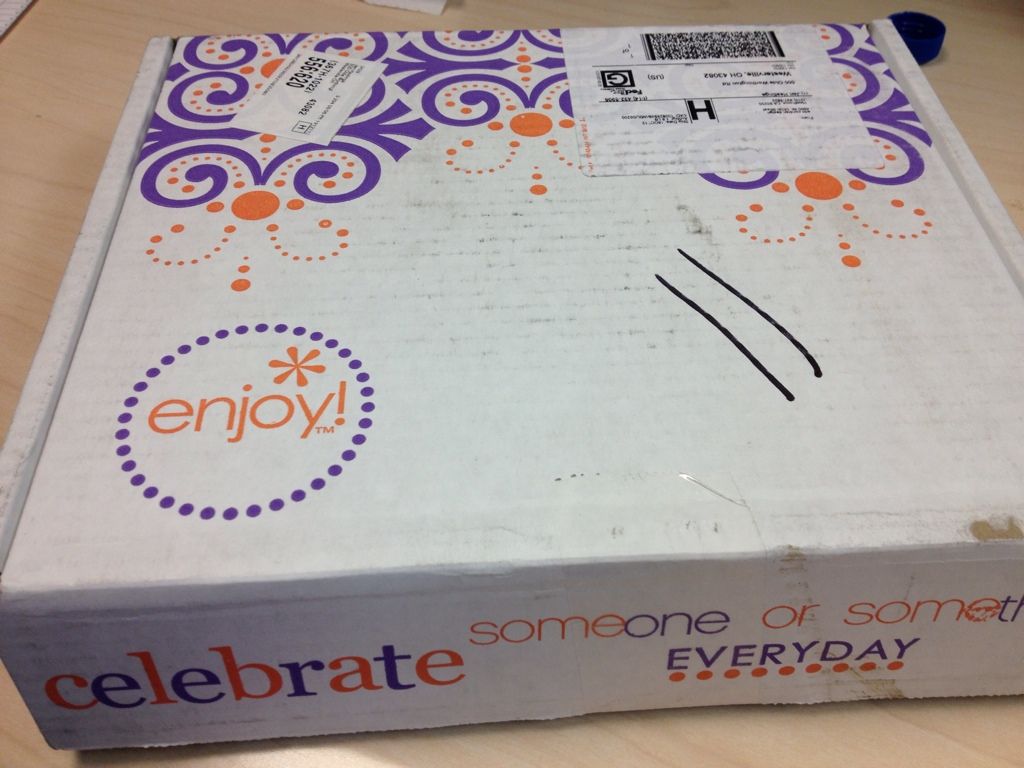 Love the cute graphics on the box. I instantly got excited when I saw this box sitting on my chair at work first thing Monday morning! Is it sad I can't seem to throw the box away?
And I was so excited to see a little note with a coupon for $10 off my next order, and a little envelope with some extra sample labels.
There were some extra sample labels that matched my planner that were in my planner as well, as well as some appointment cards. So many fun things! I can't wait to go check out what else is in their site so I can spend my $10 off! I was thinking of maybe an iPhone cover or some fun address labels or stationary. So many choices.
So does anyone else have an Erin Condren Planner? If so, first what cover did you choose? And second, how to you like it? Also, what oher items have you tried?
Please note I have not been compenstated for this product review. I purchased this on my own based on the reviews of others, and am sharing a review based on my own personal views.