Here is another dessert that I made over the weekend for when Rick's family came to visit. This is my Momm'a White Chocolate Peanut Butter Pie. You can also find this over at my recipe blog, but since this is one of my family's favorite recipes, I wanted to share here as well.
My Mom came up with this recipe a while back. She was wanting to make a peanut butter pie, so she found a few recipes online, and then made up her own version using white chocolate pudding.
The great thing about this recipe is that you can make a lighter version as well using skim milk and sugar free pudding and cool whip. Please note that if you use the full fat version, it is pretty darn tasty :) It's also a really easy recipe to make, and you can pull it all together in about 10 mins or so. Much easier than baking a pie!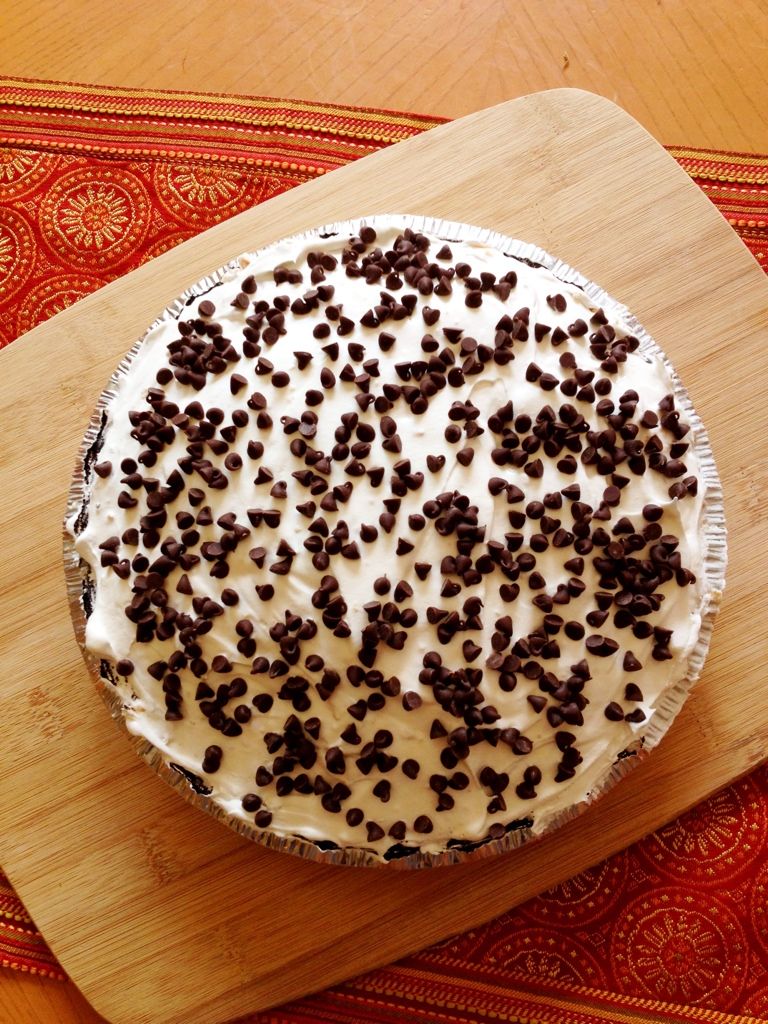 White Chocolate Peanut Butter Pie
1 (9 inch) pre-baked chocolate pie shell

1 (4 oz.) instant white chocolate pudding mix

1 3/4 c. milk

1/2 c. peanut butter

1 c. confectioners' sugar

Cool Whip for topping
Mix pudding and milk as directed on package. We mixed our's up in the blender. Then mix the confectioners' sugar and peanut butter together until crumbly.
Place 1/2 of peanut butter crumbs on the bottom of the pie shell.
Pour the mixed pudding over the crumbs. Then top with the remaining peanut butter crumbs. Cover second layer of crumbs with Cool Whip.