So the holiday decorating and DIY projects are finally kicking off this week! I am getting a slightly later start than I originally do with holiday decorating, since I had
visitors over the weekend
, but I am getting so excited to finally start decorating.
Above is the pin I found. I love all of the ribbon and all of the different textures.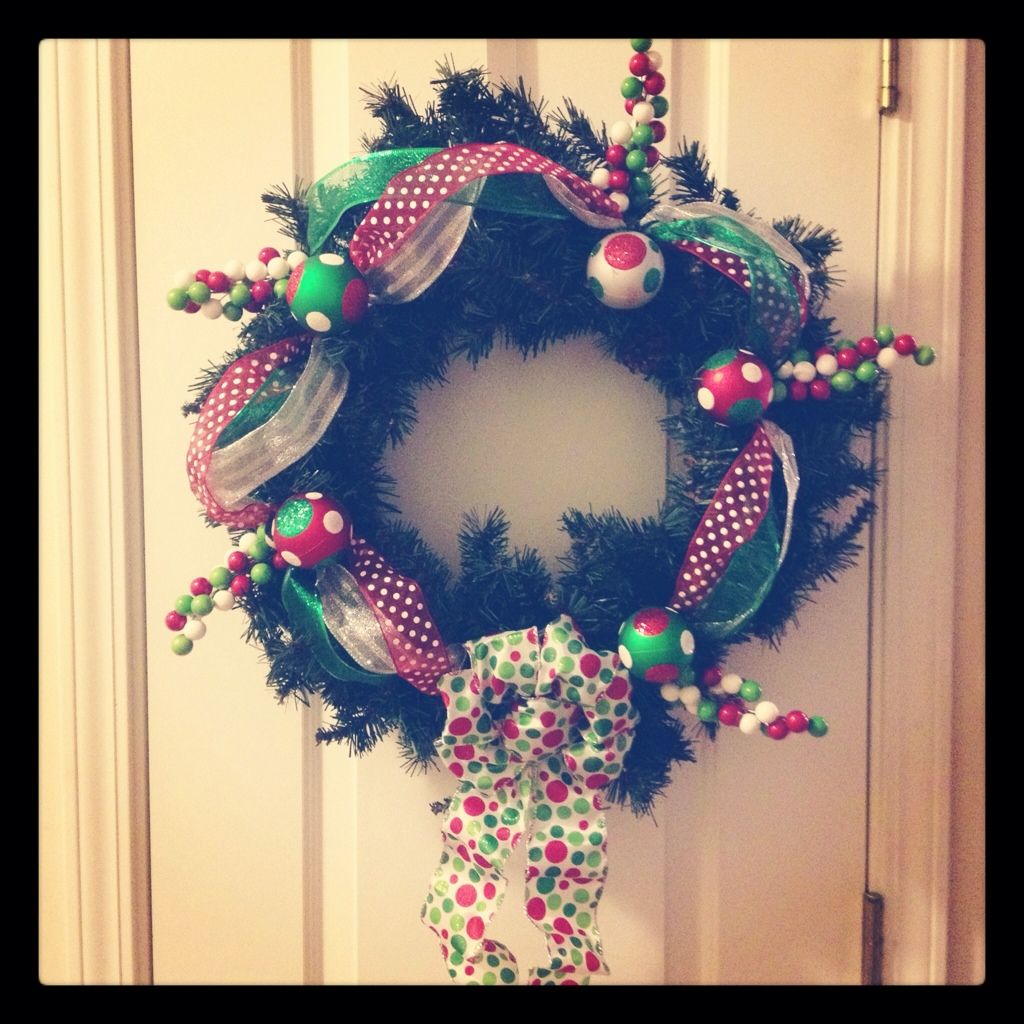 And here is my version. It's a little simpler, but I actually like how simple it is. I still need to add a clear coat on the ornaments and the ribbon before I hang it on the front door. I did this on my
fall wreath
, and the ribbons seemed to last really well in the elements. I am hoping to finish the outside decorations this weekend, so I will share all of it when I am finished.
So this wreath cost me about $20, not including the actual wreath. I already had that on-hand, so it might be closer to $25 if you had to buy the greenery wreath.
1. I started with a plain green wreath.
2. I added 3 kinds of ribben, and secured them by wrapping a few branches around the ribbon every so often.
3. I then used florist wire to secure the ornaments, over where I secured the ribbons. I also used the florist wire to help secure the ribbons even more onto the wreath.
4. I then found some fun festive pics which I also secured with florist wire next to the ornaments.
5. I then added a pre-made bow to the bottom and secured with the twisty tie that was on the back of the bow.
6. Finally I fluffed everything, hung it up, and then stepped back and enjoyed my final creation.
You could always use more ribbon to get a fuller effect like the pin above, or just a few ribbons for a more simple look. I like how it turned out and can't wait to decorate a few other things with the left over ribbon.
Check back in a few days to see how I finally dressed up the front porch!
Do you have any fun holiday Pins? If so, please share :)