Happy Friday everyone! Did everyone have a great Halloween? Did anyone pass out candy for trick-or-treat? This was the first time we passed out candy, so we figured we would have either a lot of trick-or-treaters (since there was a few apartment complexes near-by), or none (due to the weather). Well, we had only 1...ha! So this big bowl of candy, is still pretty full.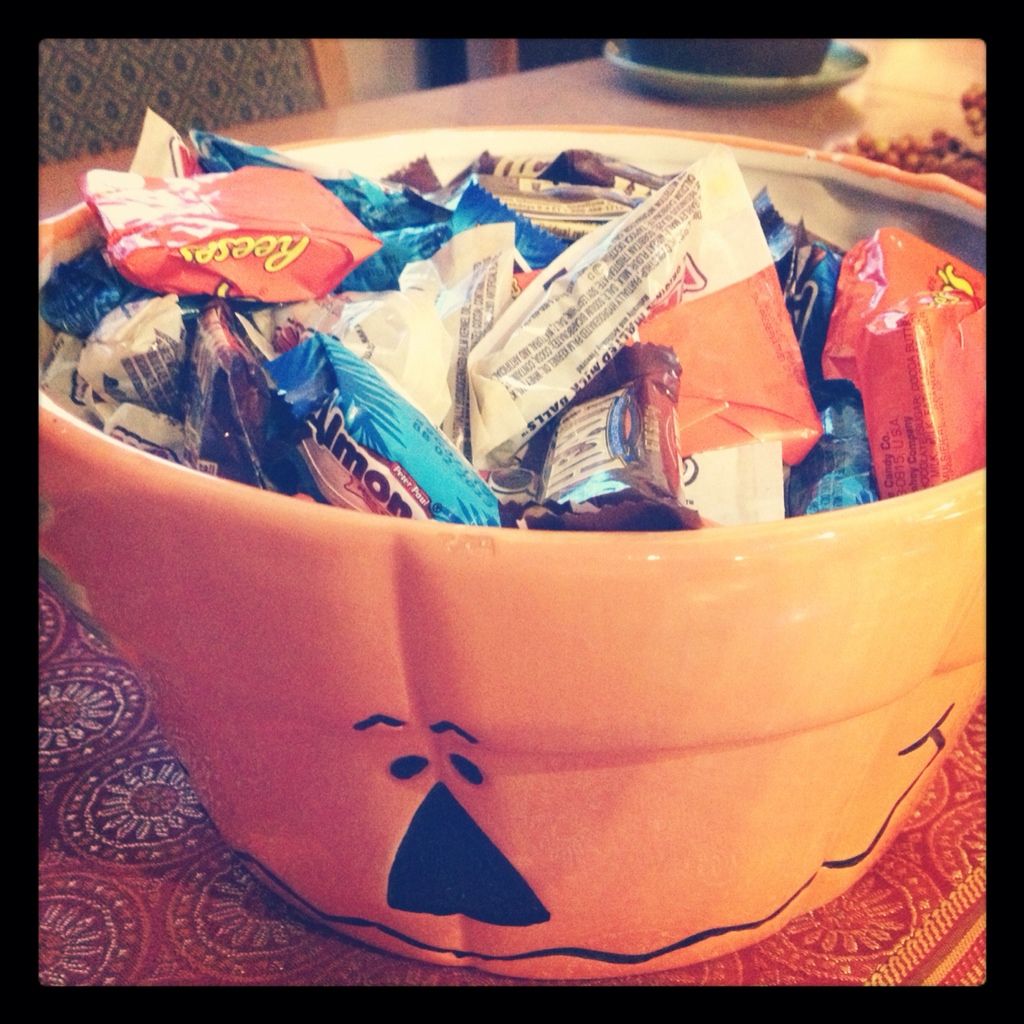 So I have been looking for recipes online that will use up some of this Halloween candy. I have found a few fun ones that I am considering, and thought I would share since other's could be in the same boat I am. Or, if your kids went trick-or-treating, you might want to use up some of their candy as well :)
Shortbread Candy Bars
- I actually made these a few years ago, and it consists of a shortbread cookie on the bottom, and then you cover with melted chocolate and then sprinkle on chopped up candy bars. It's so very good!
Halloween Cookie Crunch
- This recipe reminds me of chex mix, but is made of Halloween candy instead. And it has Halloween Oreo's in it, and candy corn, which I just love !
Candy Corn and Pretzel Bark
- I love white chocolate and pretzels, and the dried fruit makes it seem almost healthy...ha! I think my Mom would totally agree on that one. :)
Snack Bar Madness Chocolate Chip Cookies
- I love chocolate chip cookies, so I am kind of excited about these cookies. They remind me of monster cookies because they include almost everything including the kitchen sink!
Halloween Candy Bark
- Here is another recipe for candy bark, using a milk chocolate base. I think these would be really good to use Reese's Pieces and Reese's Peanut Butter Cups.
What are you doing with your left over candy?