Happy Monday everyone! Hope you all had a nice weekend. This was a superfun weekend for us. We had my work holiday party this weekend (which I'll get to here in a moment), and it's been a lot of fun discussing what all went down with everyone here at work today. It's been almost as fun as the party...ha!
So here is what all we got into this weekend:
Friday
:
Rick and I went to see Twilight with Nate and Jackie. I first want to say that I am not a big Twilight fan, but I have seen all of the movies because there is always one of my friends that always makes me go at some point...ha! It wasn't too bad, but since I have never read any of the books, I am not going to go on about if it was good or bad, or if it matched the book or not, because I have no idea. The only thing I will comment on is that I am weird and I cannot stand when the wolves and vampires fight. I hate hearing the poor dogs wimper and get hurt. I know I am weird, but it does bother me, and I always have to look away. Sorry if that is somewhat of a spoiler, but they are always fighting, so it's not much of a spoiler I guess...ha! Does this bother anyone else?
Saturday
:
Saturday night was my work holiday party. It's always a big thing and we usually rent out a big facility or bar for the night. This year it was at the LC Pavillion, which is a concert venue here in downtown Columbus.
Here is my outfit for the night, and a preview of my Christmas tree, which I'll be sharing with everyone later this week :)
We actually started off by meeting up with some of my friends at
Gordon Biersch
for dinner. It was fun to meet everyone's significant other's ahead of time, so everyone could get to know each other.
Then at the party, every year there is either a band or a DJ. This year there was a Michael Jackson tribute band, and they were awesome!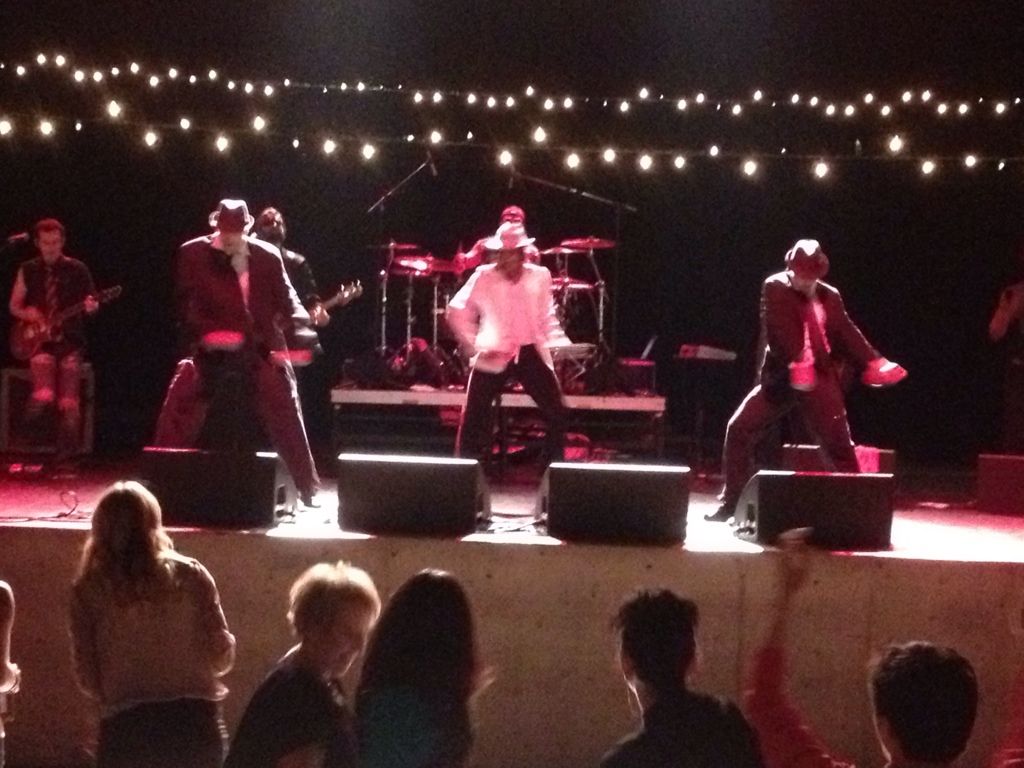 Here is an arieal view of the party. Such festive decorations, I loved it!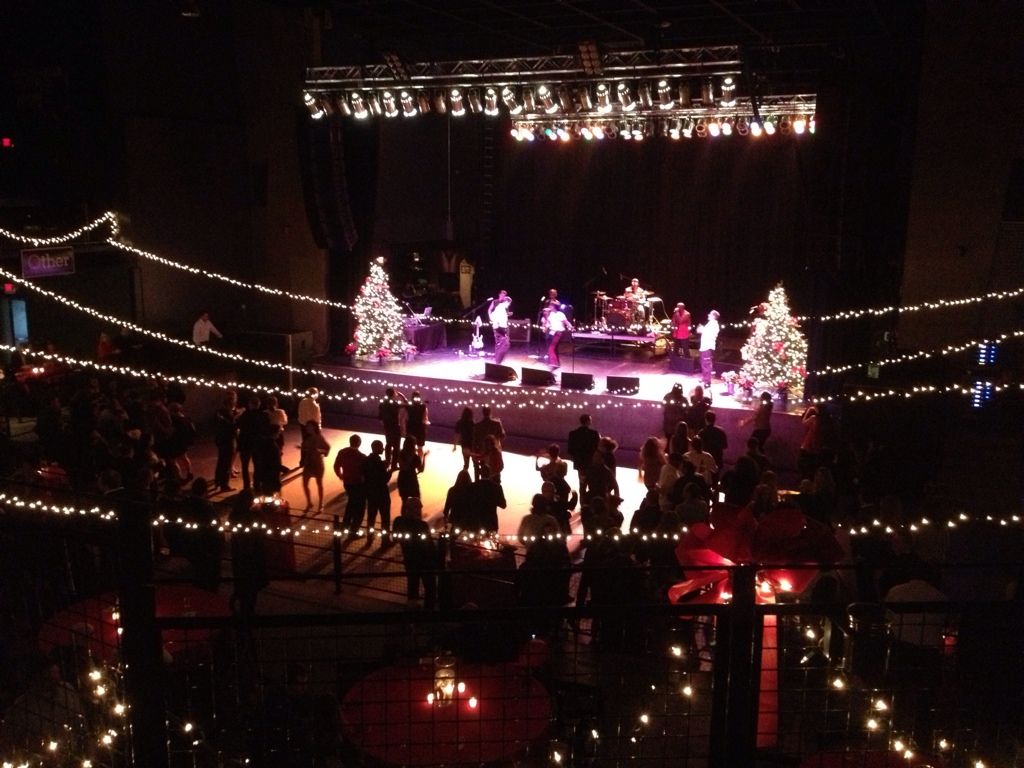 There was also a Thriller dance-off at around 10:30 pm. I did not partake, but it was fun to watch. There was also a picture station, complete with props.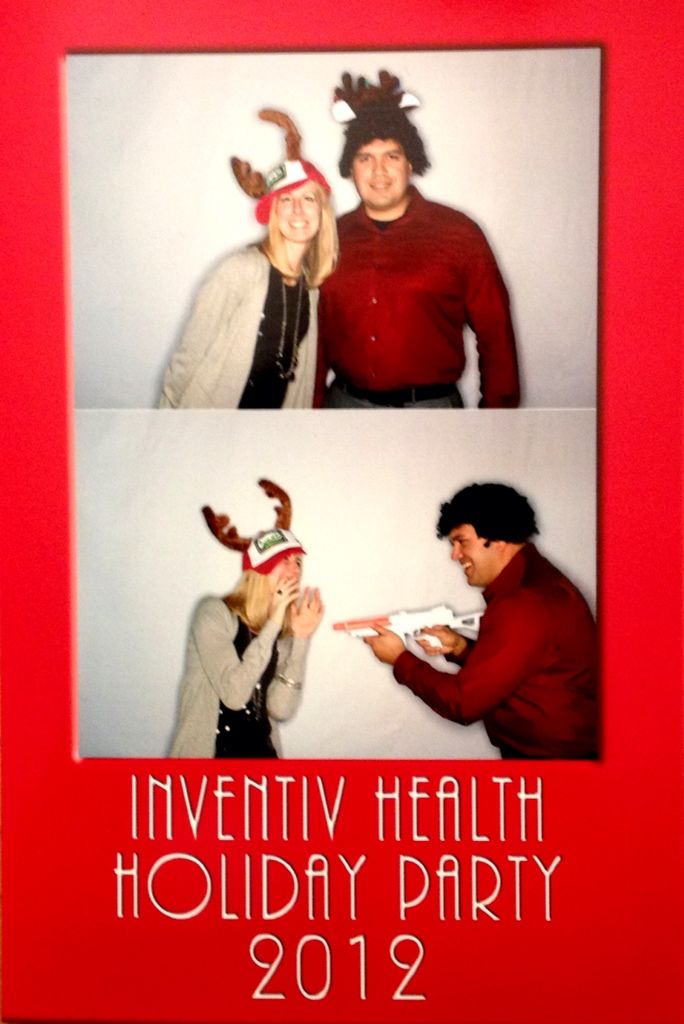 We had a lot of fun with this!
At the end of the party, there is always some sort of take home bar food. Usually it's White Castle sliders, but this year they had
Mikey's Late Night Slice food truck
outside providing complimentary slices of pizza. I usually don't eat gluten or dairy due to some tollerance issues, but I ended up eating a few bites just because I have always wanted to try this food truck. It was the most amazing piece of pizza I have ever eaten. Of course lately I have eaten only gluten free pizzas, so maybe that is why, but I kind of became a little pizza monster and could not get enough. Luckily I then remembered how I would feel the next morning, and stopped after a few bites...ha!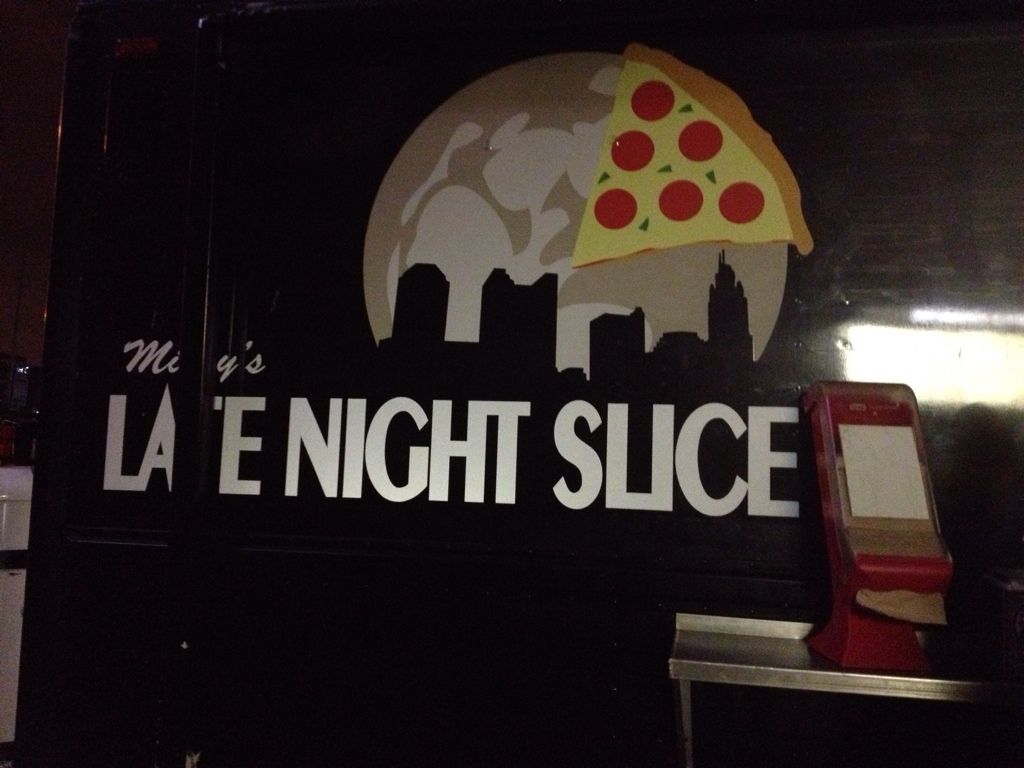 They also have these fun sauces you can put on your pizza, and I loved the "slut sauce" name. I didn't try these, but had to take a pic just to show everyone!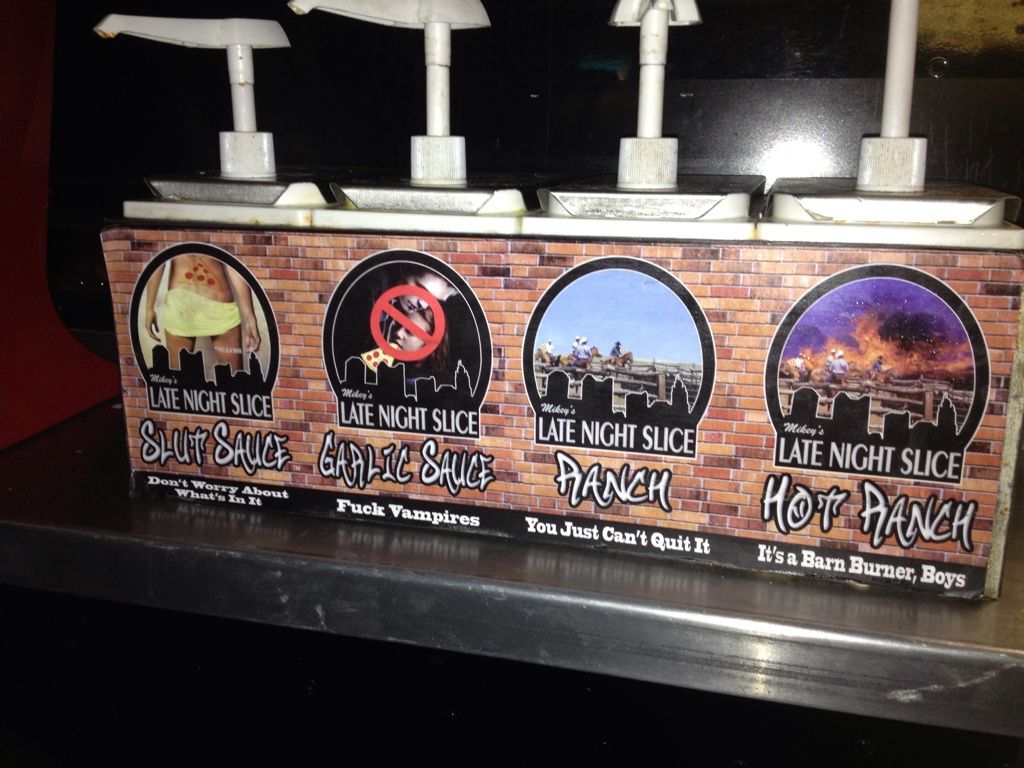 Sunday
:
Sunday afternoon we took the little monsters to see Santa at Petsmart. I have been doing this with Abby for the last 8 years, so of course this year we had to go again! The other two pups were insisting. Here is our Santa pic.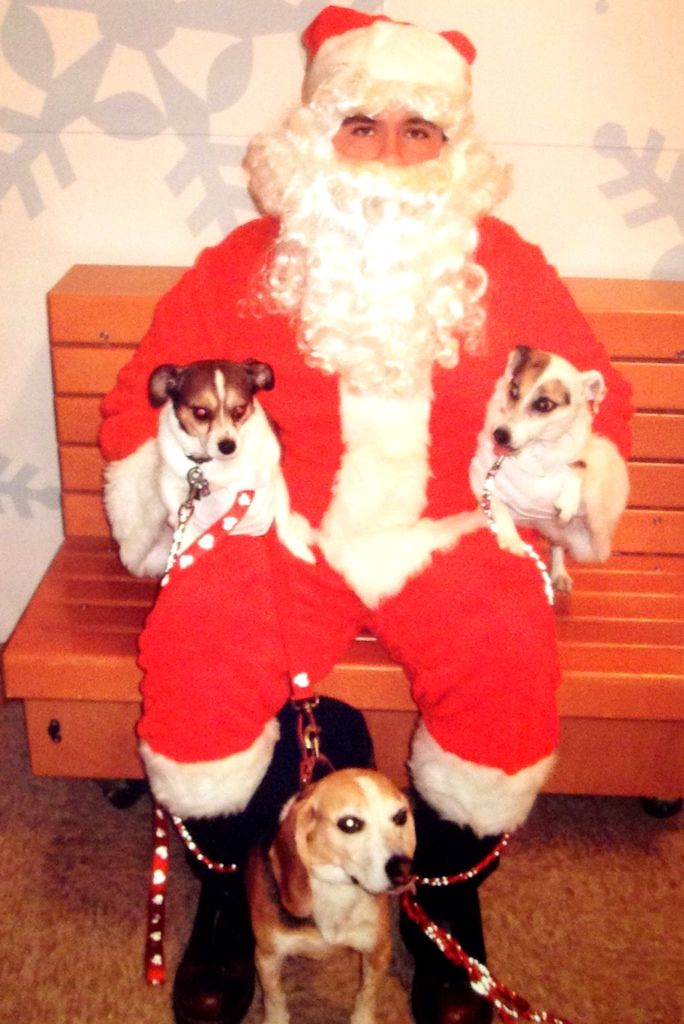 Poor Napoleon looks possessed with his red eyes, and Bryn looks like she is about to lick Santa...ha! They were little wiggle worms and so it was hard to get one of them all looking ahead.
And here it is with last year's pic of Abby and Santa. I just love looking back over the years at all of her pictures. Of course she hasn't changed much other than getting a little more gray. She still looks like my little girl :)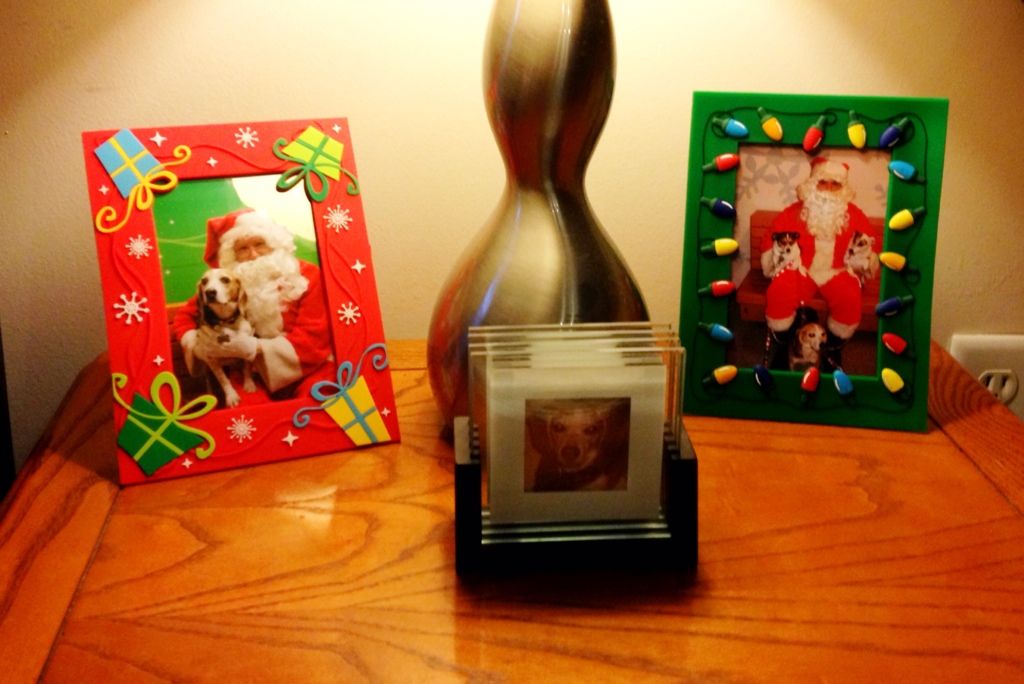 So what did you get into this weekend? Any fun holiday parties?
Linking up today with: