On Saturday night, we met up with some of Rick's work friends at the
Wildlights at the Columbus Zoo
. This was my first time seeing the Wildlights, which is crazy considering I've lived in Columbus for about 13 years now...ha!
It was so much fun to see all of the Christmas lights, and we even got to see a few animals that were still awake! Here are some fun pics that I took that night. The first few were with my new digital camera, which was somewhat of a challenge to take without a tripod. But I did my best, and next year they will probably be even better...ha!
This area had a light show and every 15 mins or so the lights would dance to Christmas music. It was so much fun to watch and the lights against the pond were so pretty.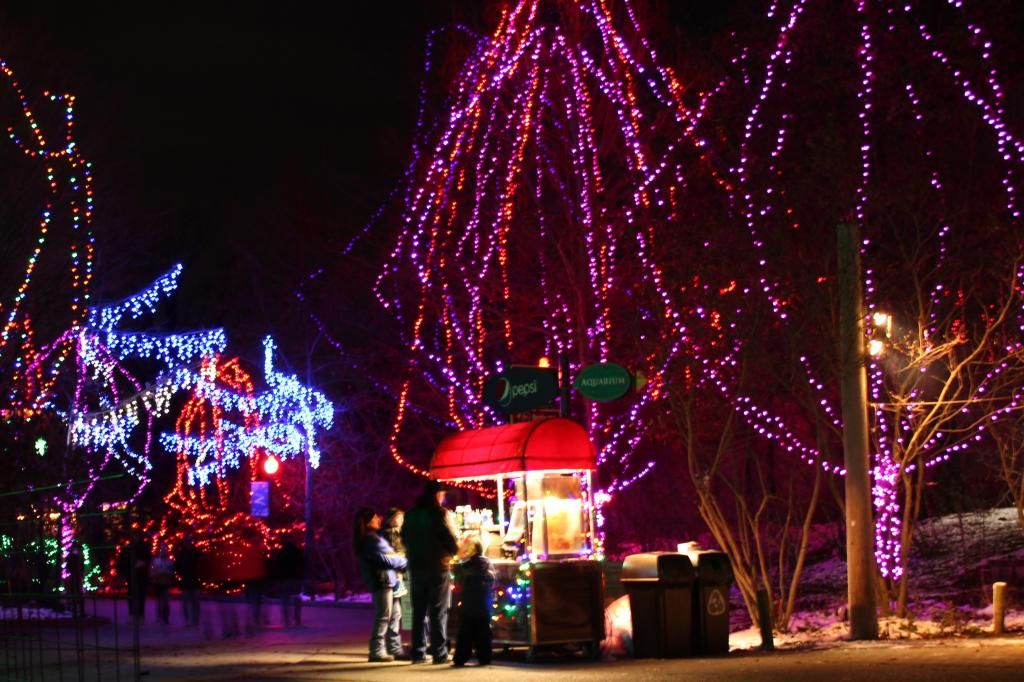 There were carts all over selling hot chocolate, popcorn and all kinds of other goodies to help keep you warm.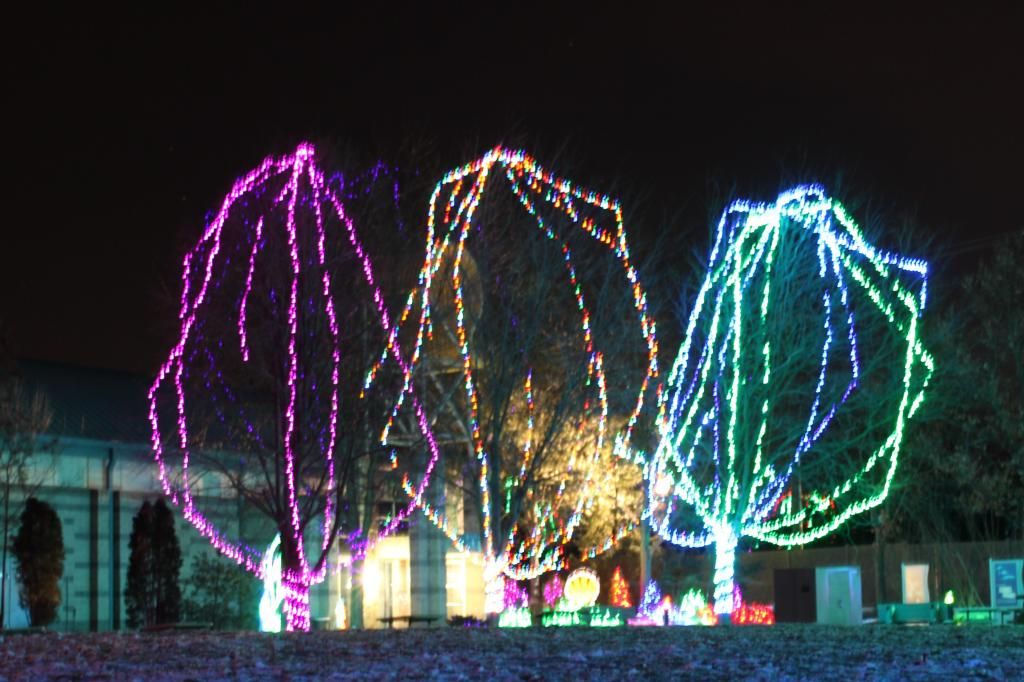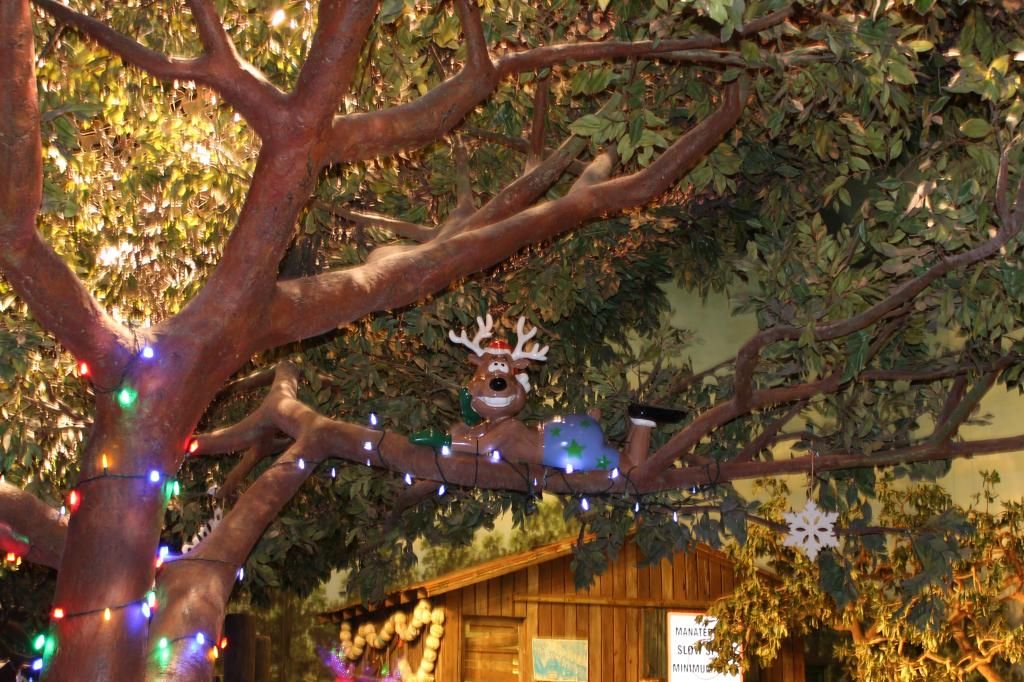 This was inside the aquarium, and it was so peaceful inside. It was kind of dim inside, to help set off all of the Christmas lights, and watching the fish and manatee swim around was so soothing. I wanted to stay forever!
I love seeing the polar bears, so of course I had to snap a pic on the way to see them! They were outside, but sleeping, and we could hardly see them :(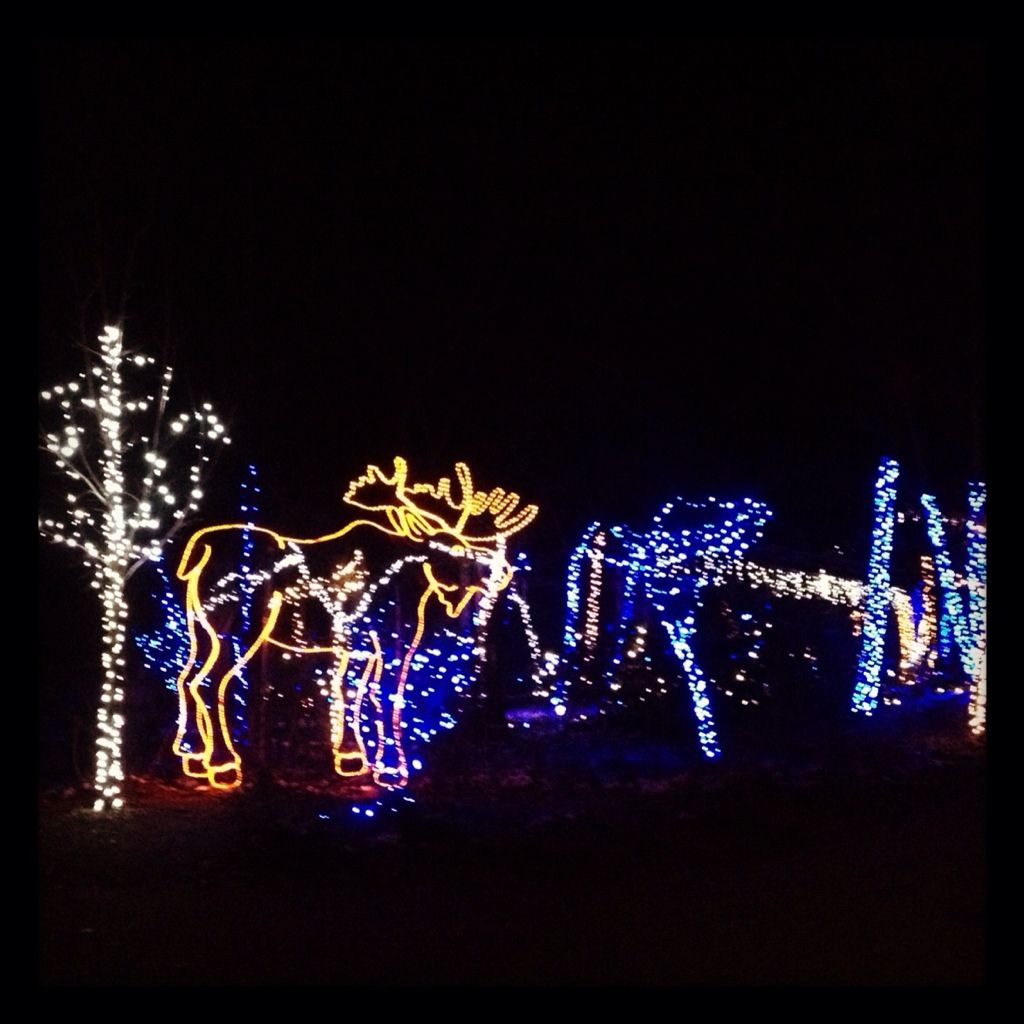 This moose was also so cute!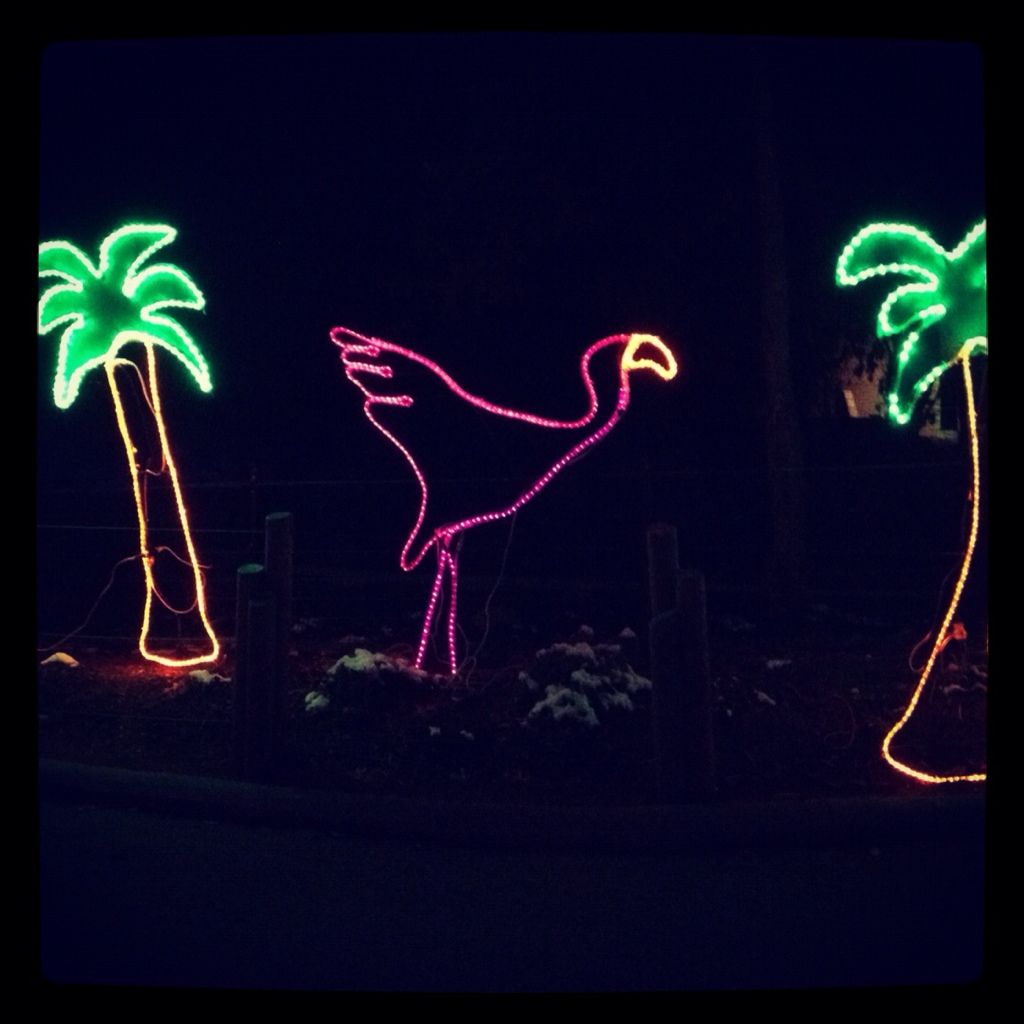 Another of my favorite animals to see at the zoo are the flamingos! For some reason I just love tropical Christmas lights!! They makes me feel a little warmer in this cold weather! It was pretty chilly that night, but we ended up getting some tasty hot chocolate, which helped keep us a little warm :)
Have any of you ever gone to the Wildlights, or have something similar in town?