Hope you all had a great New Years Eve whether you went out or just stayed in with friends and family.
We rang in the new year by celebrating at my cousin Katie's wedding. Here are a few snapshots from the evening.
#OOTN! This is my token wedding dress, which I have seriously worn for the last 3 weddings. I think maybe I need a new dress, but I love this dress and get so excited when I get to wear it! I bought it from The Limited a few years ago, and threw on some tights and some bling since it was New Year's Eve.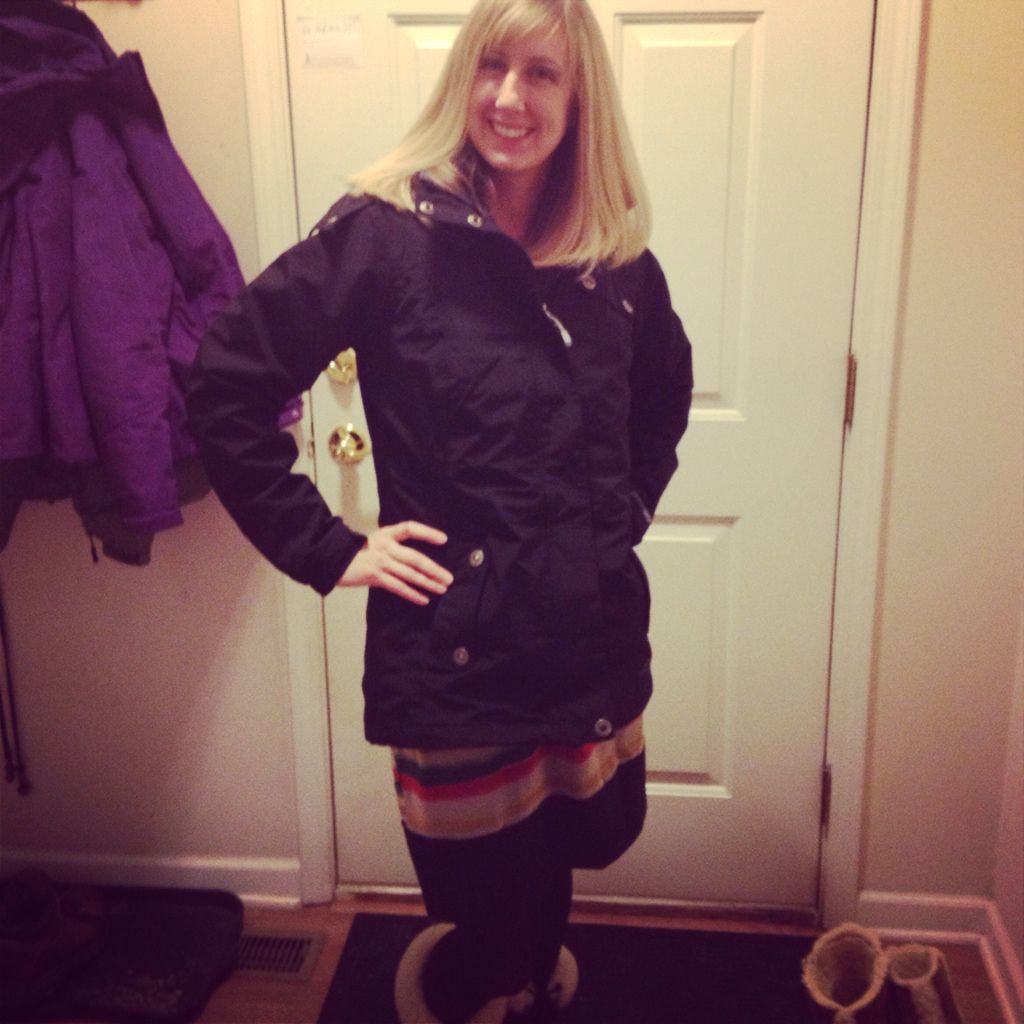 It had started to snow yet again, so I left the house with my Ugg boots on so I wouldn't get my blingy shoes all wet :) I also had a chance to wear my new coat, which was a Christmas present from Rick's parents.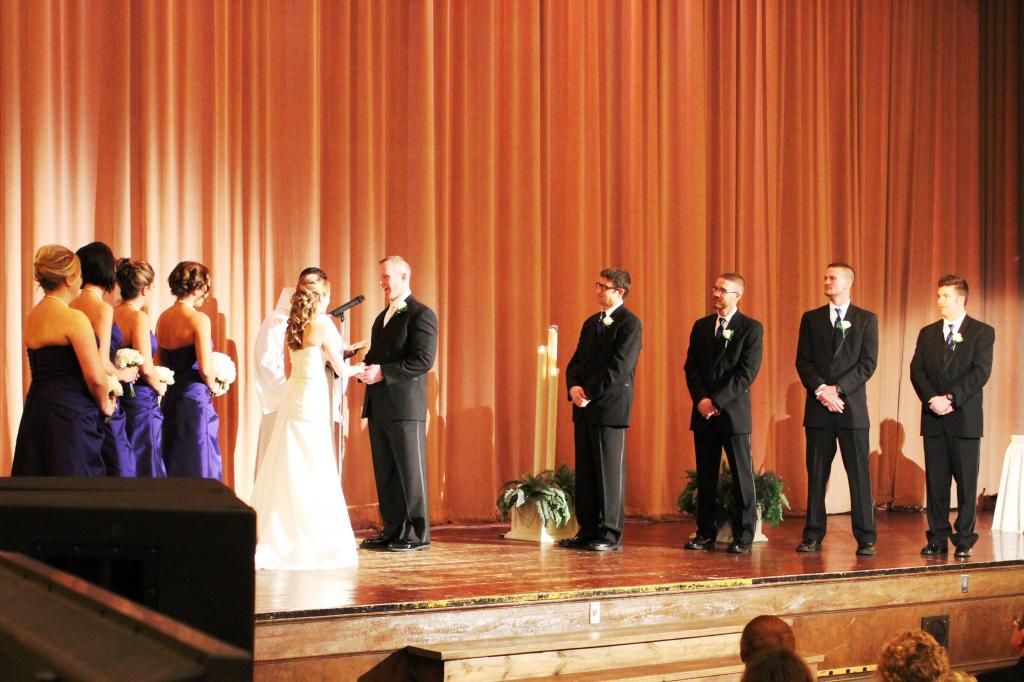 Here is one of the snapshots from the wedding. The wedding was at the
Columbus Athenaeum
and it was in the large theater room. It was kind of cool because we all sat up in the theater stands along the sides for the ceremony, and then they had tables set up in the center section and up on the stage for the reception.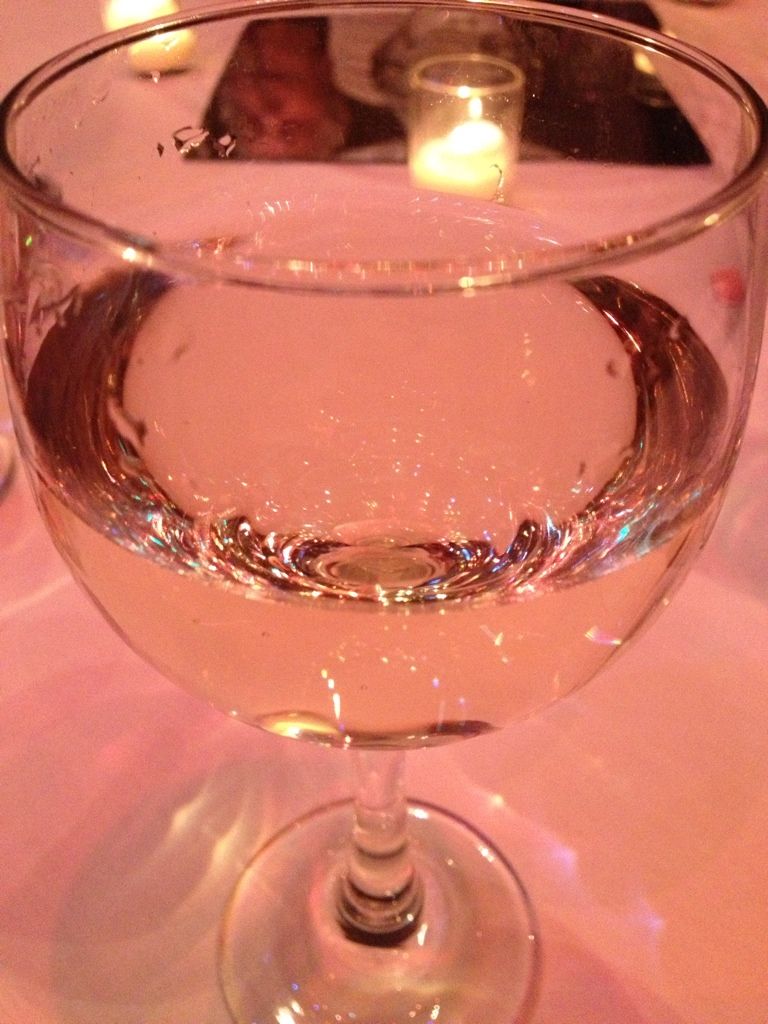 We ended up sitting up on the stage for the reception, and the stage lights were reflecting off of the wine glasses and I thought it looked so cool. It was like there was colorful sparkles on all of the glasses.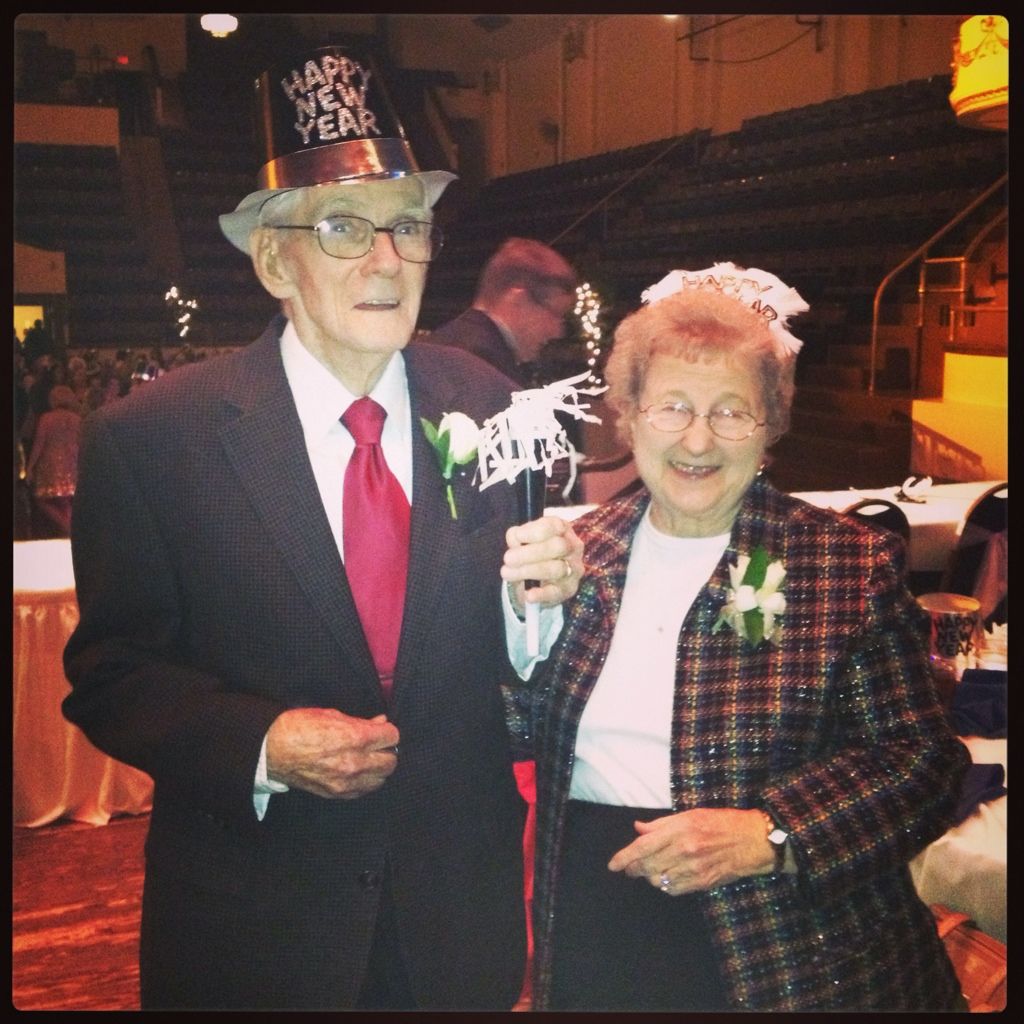 Look how cute my Grandparents are rockin in the New Year!
And here we are all ready for 2013!!
Did anyone do anything fun for New Years Eve? This was the first time I have ever attended a wedding on New Years Eve and it was a lot of fun!! Ever been to a New Years Eve wedding?
Today we are going to be doing some organizing. I just love getting all organized for the new year. Of course I love to organize all year long, who am I kidding...ha! Tomorrow I have to finally go back to work, but I'm kind of excited to get back into the groove of things. I need to get back on a schedule, which includes some gym time!! More on that later, along with some goals for 2013 :)