Happy Friday everyone! And holy snowballs! It has been snowing all morning here in C-bus, and the roads are a mess. My 3 mile drive to work to almost 30 mins, when it usually only takes like 5 or 10. I am not complaining though because some of my co-workers spent 1.5 - 2 hours in traffic this morning...not a fun way to end the week!
So today I have a very large confession to make:
I am obsessed with
The Pioneer Woman
, and she might just be my BFF!
Here let me tell you why.
I came across
PW's blog
probably back in 2009. I just loved her stories about ranch life, and of course all of the pics of
Charlie
. I kind of have a thing for long-earred hound dogs - I mean I have had 2 bassets and 2 beagles in my life-time.
When I found out about her
first cookbook
, I went straight out to Target the day it came out to buy it. I just love her step-by-step instructions with pictures! Sometimes when you are making a recipe and you wonder, does this look right. Well step-by-step pictures help you determine if it does look right.
One night I was on her
Facebook page
and discovered she was coming to C-bus for a book signing, and it was that weekend! I mean how lucky was I that I clicked on her Facebook page at that time.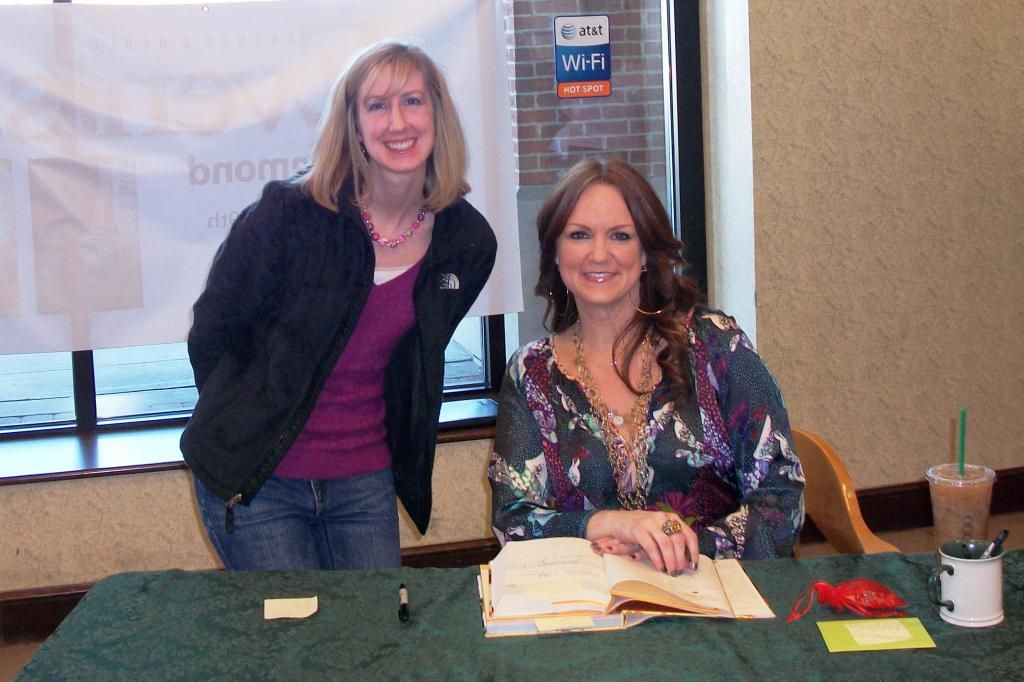 Here I am with her back in 2011 at the book signing at Barnes & Noble. I was so nervous, and I don't even know if I even said much to her. She was very sweet though and signed both her 1st cookbook and her love-story novel (
Black Heels to Tractor Wheels
).
Then last year I discovered (after stalking her website for book tour dates) that she was coming to C-bus again! I was so super excited and even took the day off work to meet her, since she was coming here on a Wednesday.
I kind of made a day of it. I was at B&N a little before 9 am to stand in line for a ticket, and then showed up at the store 2 hours early to stand in line. So real quick: When I was at the store at 9 am to pick up a ticket, there were about 20 people in line out in front of the store awaiting the store to open. The next thing we know, a cop car pulls up, and two cops get out and start walking towards us. We were like, OMG
are we getting arrested
? Nope, they just wanted to stand in line to get tickets for their wives...ha!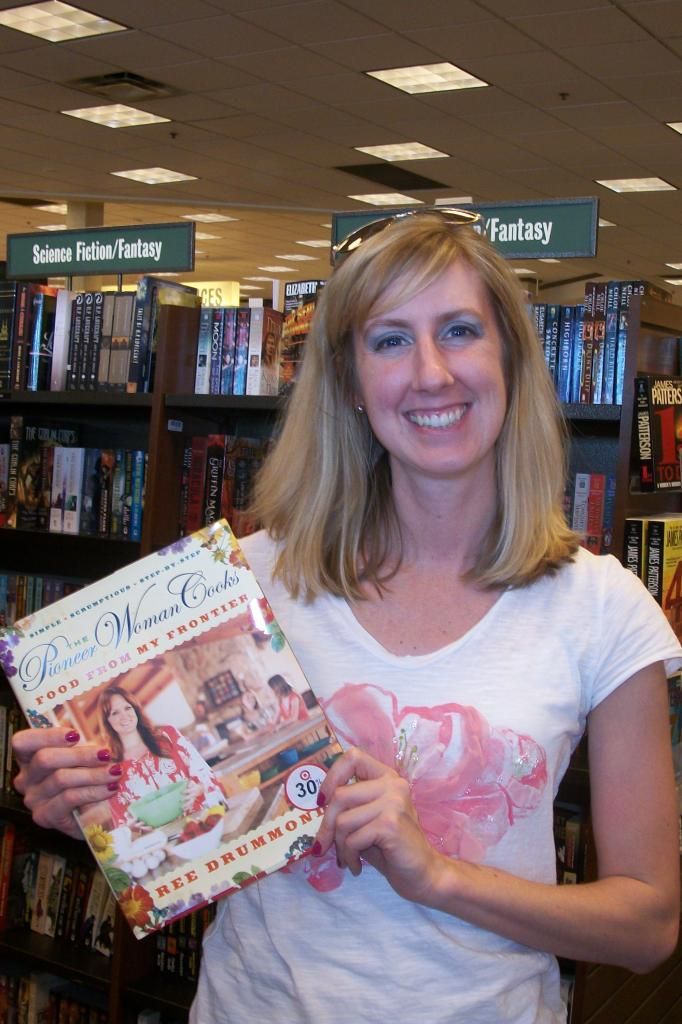 Here I am standing in line. The best part is that the other ladies (and some gents) standing in line love her as much as I do, so we have plenty to talk about, and it makes the time go by so quickly. I was lucky to be in the first group to get to see her, so I was pretty much at the front of the line.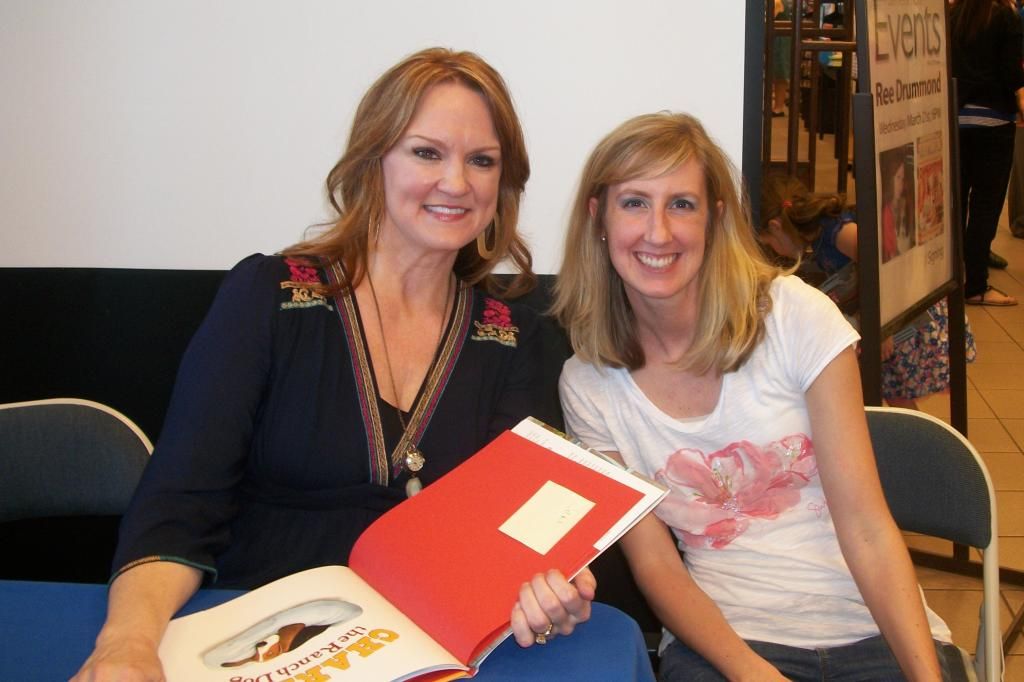 Here I am at the second book signing. This time she signed her 2nd cookbook and her children's book (
Charlie the Ranch Dog
). And here is where the BFF part comes in. So they ask you to write your name on a post-it note, or whatever you want her to write, and then it helps to lay out your books so that the page you want to sign is already open with the post-it note. The staff at B&N was trying to get everyone to do this to keep the line moving, and I already had it done because it was the same system last year.
When it was my turn, the B&N employee was like...
wow you are prepared
. I said,
well I was here last year
, and PW said,
thank you for coming again this year!
She was so sincere about it, and I just knew we would be BFFs forever! I'm working on friendship bracelets right now...ha!
So the reason I am sharing all of this today, is that tomorrow starts the new season of her
cooking show on Food Network
. I already have it DVR'd, and can't wait! I beleive it's on at 10 am, but obviously check your local listings.
Anyone love PW as much as I do?? Have you ever met her before. I would love to hear your experience. Either leave a comment below, or send me a note at
lifeloveandpuppypaws@gmail.com
.

Follow Me: