Hi everyone! Did you have a wonderful weekend? Are you ready for Monday??? NO!!
So I decided this week I would start something new and share my meal planning on Sundays, to kind of force myself to plan, shop and prep over the weekend. Lately I have been doing this on Monday and it kind of throws off my week. My goal this weekend was to try and get organized and be better prepared. I also worked on a meal planning worksheet, and am excited to start using it. I want to use it for a few weeks and if it works out, I plan on sharing it with y'all.
Meals from Week 2:
So I didn't quite follow my
meal plan
from last week. We ended up having some left-overs, and lucked out one day when Rick's sister brought us over some
Bravo
for dinner. But as I always say, "life gets in the way of every good plan...and I guess that's just life."
So here is what we ended up eating last week:
Homemade Pizza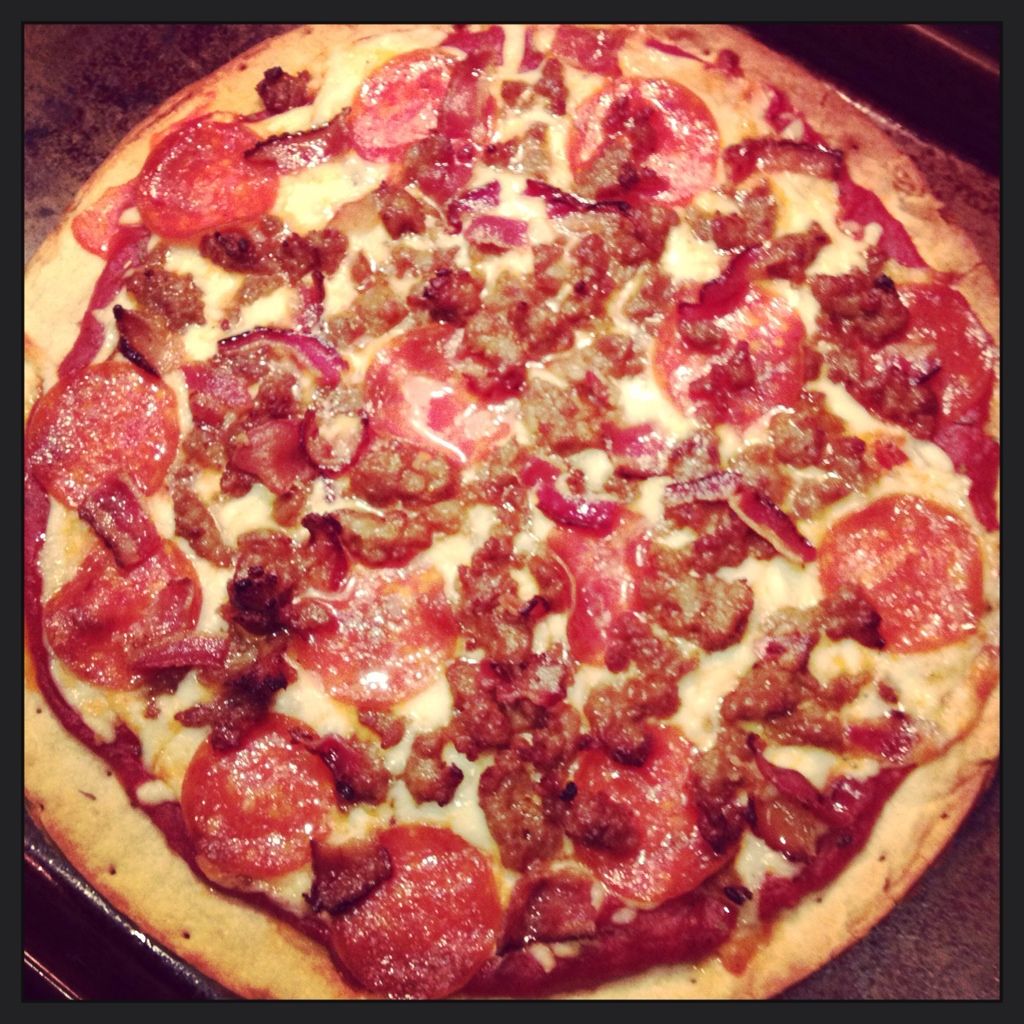 Friday night we made homemade pizza. This wasn't originally planned, but we were planning on having some friends over and wanted something quick and easy. They had to cancel at the last minute, so there was just a lot of pizza for us :) We ended up making a meat-lovers pizza with spicy sausage, bacon and pepperoni and it was delish!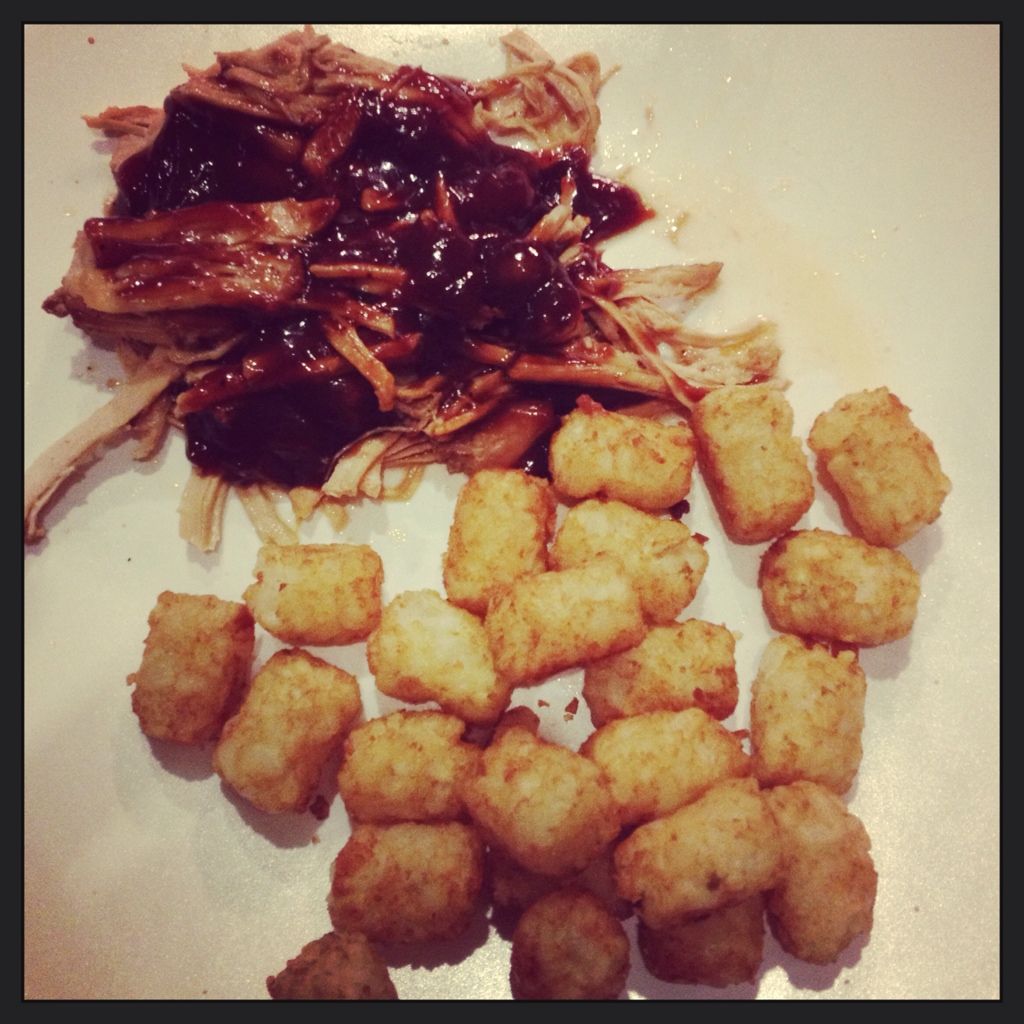 This is one of my favorite
Pioneer Woman's
recipes. We make this probably about every 6 weeks or so. It typically makes a ton, so we end up having left-overs for a few days and use it for sandwiches, tacos, as well as just eating it straight off the plate with a little BBQ sauce. For this night, I baked up some tots, but we also had it with green beans one night.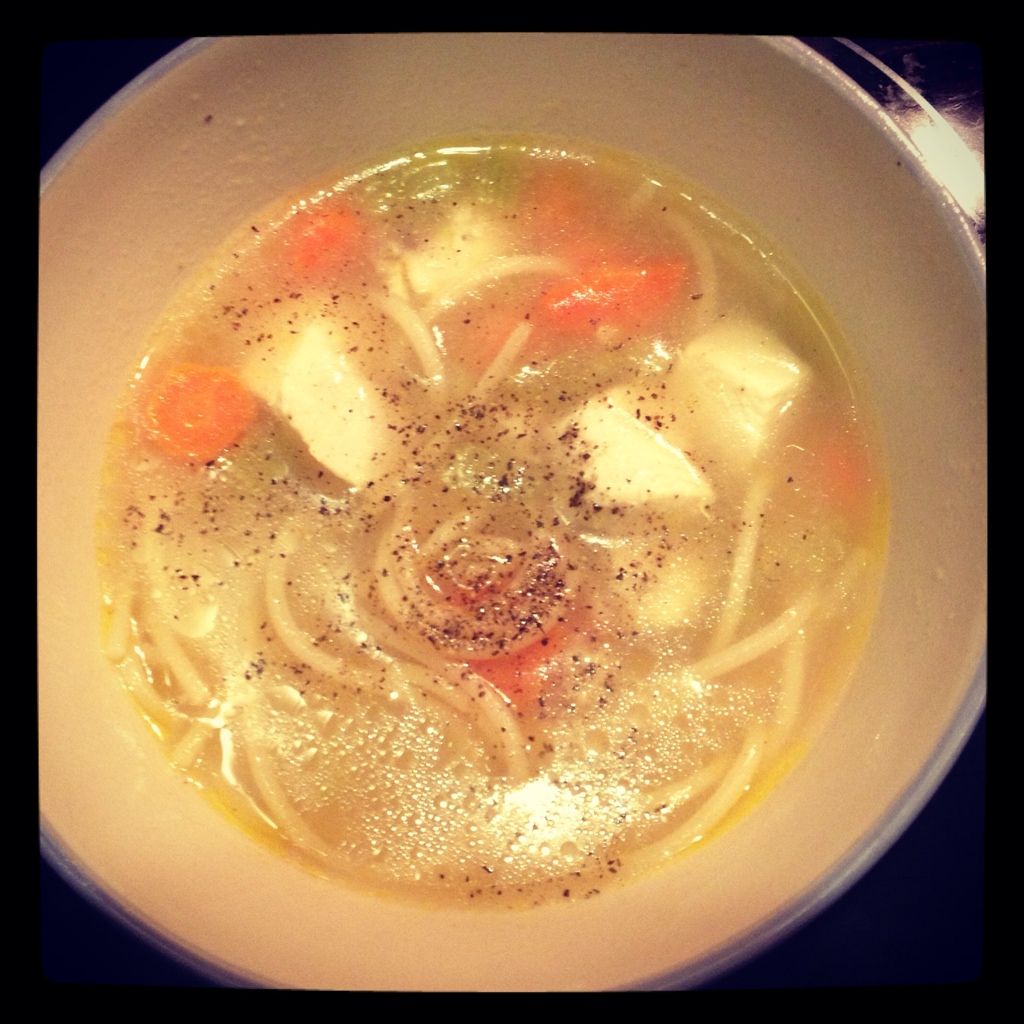 This is a recipe that I have posted on here before, and we really liked it. This time I cooked the noodles seperatly in just water and added into the broth/chicken/carrot/celery mixture, and it wasn't as thick. I kind of liked the thickness from when I previously made it, so I am definitly going to try and cook it my original way the next time. It seemed more homestyle like, whereas this time it was a little runny and reminded me of canned soup. I guess you win some you lose some right :)
Gluten Free Brownies
Betty Crocker
has an amazing gluten free brownie mix, and you can get it at almost any grocery store (Walmart, Meijer and Krogers). We might have enjoyed a few GF brownies with almond milk this weekend :)
So what are we planning for this week?
~ Mediterranean Fish (combination of this recipe from
Gluten-Free Goddess
&
Giada
) - this was on my meal plan last week, and I still want to try it. This is a new recipe, and I'll probably use a combination of these two recipes, so hopefully it will turn out tasty! I'll share my results next week.
~
Pasta with Italian Sausage and Bacon
- We had some left-over sausage and bacon from pizza night, so after doing a little Googling, I came across this recipe that I was eager to try. I actually made it tonight for dinner, but am planning on revealing our review during next week's menu post. Guess you will have to come back to see how it turned out :)
~
White Bean Chicken Chili
- Sarah over at
Total Basset Case
posted this recipe last week, and I love a good chili recipe. I am debating on trying this in the crockpot vs making on the stovetop. I'll just have to see what mood strikes this week.
~ Honey Pineapple Pork - This recipe was actually on the pork package from last week. It looks interesting, and if it turns out well, I'll be sure to share the recipe.
~ Zucchini Boats - I have seen recipes for zucchini boats all over the blog world, and thought this might be a quick and easy meal on one of our gym nights. We are going to use some left-over pepperoni and sauce from pizza night. As you can see I had way too many left-over ingredients from pizza night, so we are using what we got this week.
So what are you planning on cooking this week? Any amazing recipes we need to try? Rick and I have been discussing tonight about adding in some juicing recipes to some of our meals. We don't want to go on a straight juice diet, but maybe replacing a few meals here and there, or maybe even some dinners, with fruit/veggie juice and see what happens. I'll be sure to share more about this if we do end up doing this. Right now it's just in initial discussions...does that sound like we are doing a business deal...ha!
Linking up with Rachel's
Menu Monday
.

Follow Me: