This last year was a good year, but there are a lot of exciting things I am looking forward to in 2013.
The last couple of days I have been thinking about goals and plans for 2013. I don't typically like to make resolutions because they seem so strict, and then I usually break them. So I have been working on a list of fun things I am looking forward to this year instead. There are possibly some resolutions, masked as goals, thrown in there, but they are more obtainable than your typical resolutions. This is what I am looking forward to in 2013: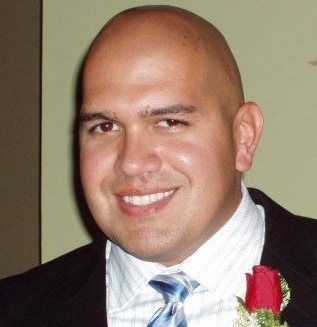 1. Spend more time with this guy. We have had so much fun in the short nine months that we have known each other, and I can't wait to see what the future brings. We are also looking forward to taking a few small trips this year together, which I am especially excited about!
2.
Learn how to use my camera
. I got a new Canon Rebel T3i digital camera for Christmas, and I am very much looking forward to learning how to use it. I picked up a few books the other day (
this
and
this
), and have already learned so much, and can't wait to learn even more. I am hoping to improve my photography skills and learn how to take some really creative shots as well. I plan on sharing some of my favorite pictures on the blog as I take them.
3.
Get fit
. Ok, so this is more of a goal, but I have been majorly slacking lately on working out. I don't really need to lose weight, but I do want to tone up, get stronger and have more energy. My 30-something body isn't what it used to be, but I think a little weight training will help out a lot. I would also love to be able
to run another 5K
sometime this spring/early summer. I am excited about this goal because Rick is looking to get fit also, so this is something that we can do together. Having a buddy always helps with motivation!
4. Eat healthy. I recently have been diagnosed with IBS and have been working with a GI doctor to help relieve some of my symptoms. I am starting to feel somewhat better, still having good days and bad days, but I am hoping to really crack down on my diet this year to help feel even better. I am hoping to share more of this in the next couple of weeks.
5.
DIY & Organizing
. I love working on projects around our house, and I am looking forward to a few house projects that we have planned over the next few months. I am also looking forward to organizing the condo. I am somewhat OCD about organizing, and pray that Rick won't think I am a total wacko for wanting to organizing every square inch of the place...ha! I will definitly be sharing the results on the blog as we complete them. I see some more
Pinterest
projects in my future!
6. Garden. I am super excited to put in a raised bed garden this spring/summer and grow our own veggies! I also have a few ideas for making over the front flower beds, and can't wait for spring time so I can start planting. Cabin fever is already setting in!
7.
Read more books
. This last Summer and Fall were extremly busy so I am looking forward to a little downtime the next couple of months to catch up on my reading. I have a ton of books on my
Goodreads
list that I can't wait to start reading. I am currently reading
Debbie Macomber's 1225 Christmas Tree Lane
, and next up is
The Happiness Project by Gretchen Rubin
. If you have any amazing books I should read, please leave some recommendations in the comments section :)
8.
Grow my blogging experience
. I never really had plans for this little blog to become huge and become my full-time job, but I would love to find ways to grow my little blog just a little and start meeting and getting to know my readers and other bloggers. I have only been blogging for a short time, but I have already met some wonderful people through this experience. If you have any suggestions, please share either in the comments, or by reaching out to me via email at
lifeloveandpuppypaws@gmail.com
. It would be great to hear from you and find out what you like/don't like and what you would like to see more of.
9.
Continue to grow my faith
. I am very proud of my faith, and feel there is always room for growth. Every year I start one of those Bible reading programs, and usually stop by around March. This year I want to study the women of the Bible, and am going to be doing this through this
Women of the Bible
book. It seems a little lighter than trying to read the entire Bible, and I think it will relate more to my every day life much better than trying to just read the Bible from cover to cover. It's a Mon - Fri study, and you learn about a new woman each week, so I'll learn about 52 amazing women throughout the year!
10. More fun times with the pups. I mean come on, don't you want to see more fun puppy pics, and hear more crazy stories! I love these pups so much, and love sharing about these goofy little monsters with everyone!
And my final goal for 2013 is to
Linking up with: