It's been a while since I did a product review, and have been meaning to share with everyone my latest
Birch Box
which I got a few weeks ago. I signed up for Birch Box a few months ago (November I think), to that I could try out some fun new beauty products. The box is only $10 a month, and it includes shipping. Many times the products are sample-sized, but you also sometimes get full-size products, which I think helps to make it well worth the price. Here is what I got this month.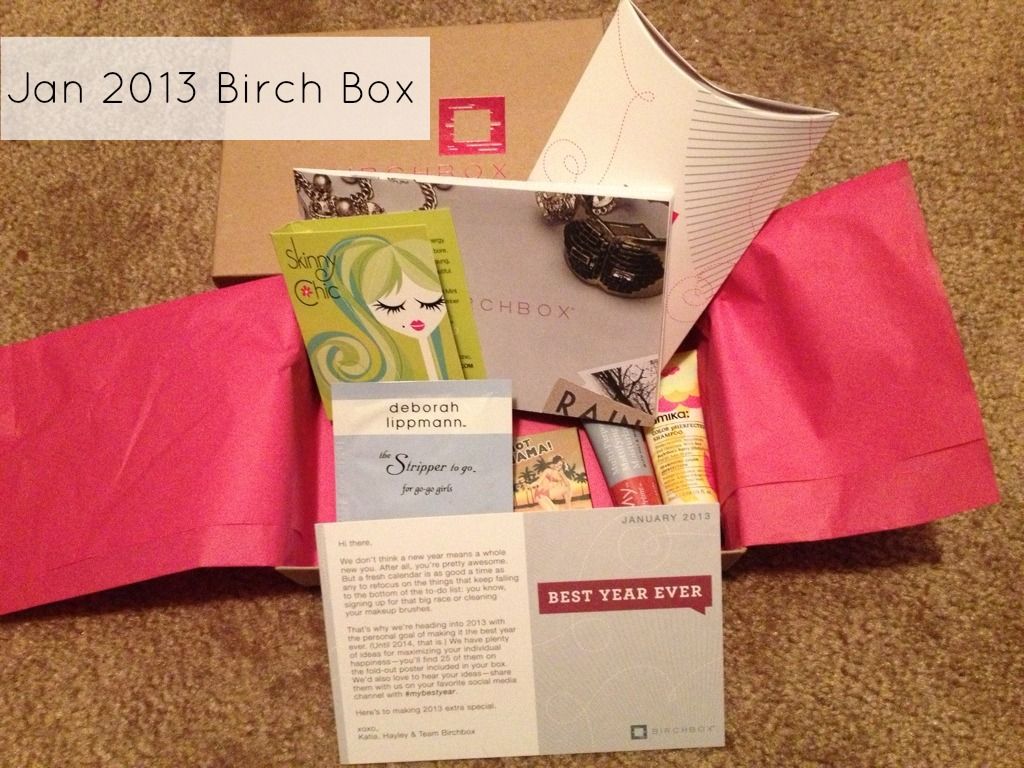 Deborah Lippmann the Stripper to go
- these are cute little finger mitts that remove your nail polish. The sample I received included 1 finger mitt (think of like a finger puppet) that was soaked in nail polish remover. It was a cute little way to remove polish. I think these are perfect for travel and is something you can throw into your makeup case or travel bag. They are $12 for 6 mitts, so I am not sure if they are practical for at home use, but definitly perfect for travel. And the description online states they are perfect for removing sparkle polish, so that is something I might try next time.
theBalm® cosmetics Hot Mama Shadow & Blush All-in-One
- I am just not a blush kind of person, so I'll admit I haven't tried this sample yet. I might use it as a bronzer as we get closer to summer, but it's just not my thing. It comes in a cute package though :)
My™ Multi-Purpose Mattifying Moisturizer
- I love this stuff! It's a moisturizer, but leaves a matte finish, and helps keeps your face from getting really oily. I have been using this in my t-zone. It's a small sample, but I only use a pea-sized amount, so I am hoping the sample will go a long way. Good thing since this stuff is $68!! The price for me is the only downside, but I am seriously considering ordering it. We will see :)
amika Color pHerfection Shampoo
- This shampoo smelled really good, and I loved the cute flowers on the bottle, but I didn't really like it for my hair. I have very dry hair, but it's also very fine, and this shampoo did add moisture, but I felt like it weighed my hair down a lot. And I tend to wash my hair every-other-day, and the 2nd day my hairline looked kind of greasy. If you have very dry/coarse hair, I think this would work really well for you, just not for me.
Harvey Prince Skinny Chic - 50ml
- This is a fun fresh/fruity fragrance, which has a blend of apple, mint, and grapefruit that is supposed to make you energized. What I loved about this is that it is a sample size, but has a small spritzer on the end. It's perfect for my purse, and because of the spritzer, it will probably last me forever.
Have you ever tried Birch Box? It's definitly a lot of fun, and not too expensive. I would definitly recommend trying it out. It's a month-to-month subscription, so you can cancel at any time. Check it out.
Linking up with: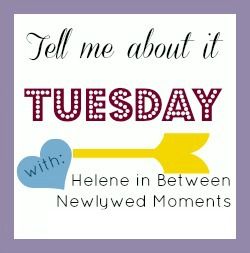 Please note that I was not compensated, nor did I receive any free product for mentioning this. I paid the full $10 for this box. I do love getting them in the mail, so I just wanted to share my experience.

Follow Me: