Hi everyone! Did you survive Monday? Are you enjoying the cold temps like we are in Ohio? My Weather Channel app says it's 7 degrees this morning...burr!! I first wanted to say hi to some new followers today. I am so thankful for everyone who stops by my little blog. If you are coming over from Allie's giveaway...Welcome! If you haven't signed up for her
500 Follower Giveaway
yet, head on over and do so!!
So last week I started sharing our menu for the upcoming week. This week I wanted to share a recap of what we ended up eating last week, and what I have planned for this week. Here are a few meals that we enjoyed: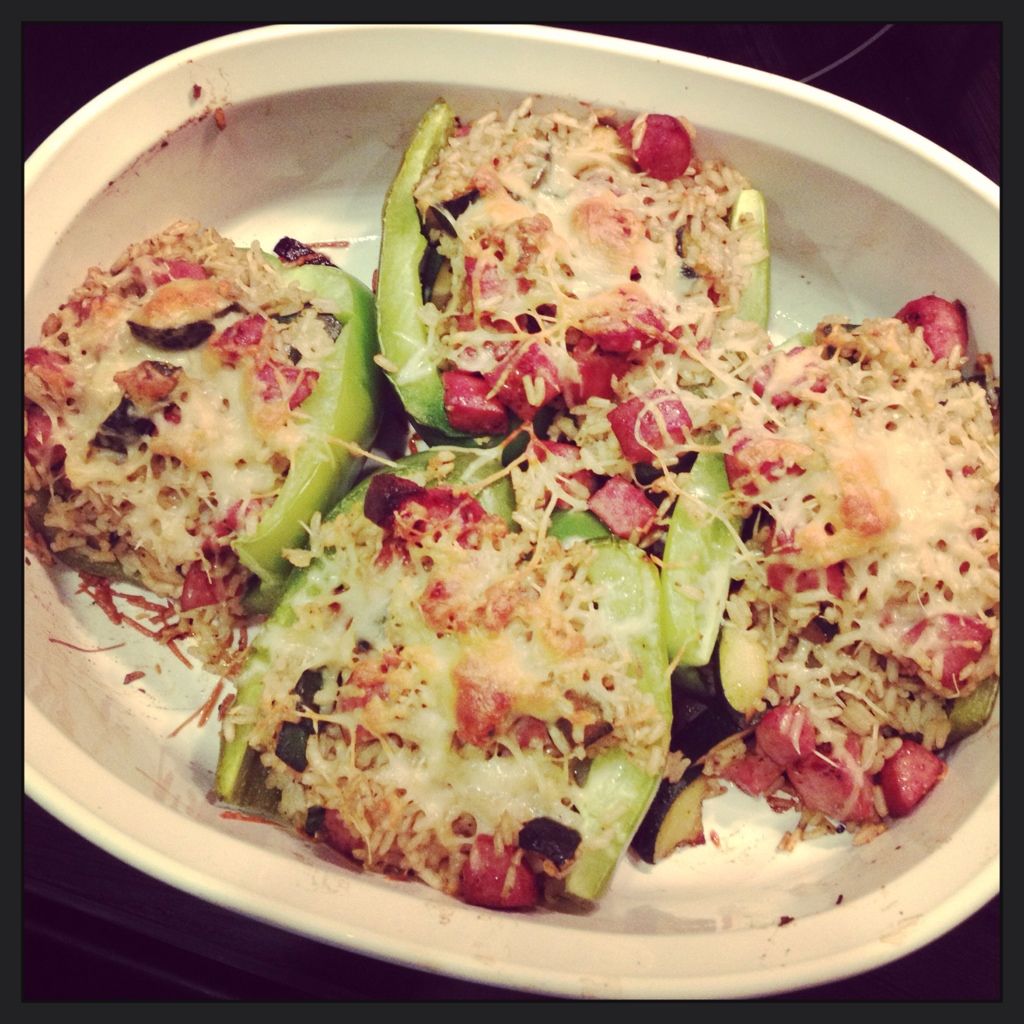 This is a really simple recipe and you can really use whatever variation of meats/veggies for the filling. I used Butterball turkey sausage and zucchini with some brown rice. I also used some grated cheese on top instead of the bread crumbs to make it gluten free. I love these types of recipes because after prepping, you just throw in the oven for 30 mins, which gives you time to clean up the kitchen or catch up on other things.
This meal was totally not planned, but was inspired by a cooking show I watched on Saturday morning.
Trisha Yearwood
was having a fish fry, and Rick, who was also watching, was like...why don't we fry up some fish. I had never fried anything in my life, so I was a little nervous, but it turned out rather well. I am also not a huge fish fan, but we found some white fish, which had a very mild flavor, and I actually enjoyed it. We ended up frying up some hushpuppies, and made some baked sweet potatoes (our healthy part of the meal...ha!).
Please note that the breading on both the fish and the hushpuppies is corn meal, so it's gluten free, which was one thing I loved about this recipe. The recipe called for self-rising corn flour, so I just mixed some salt and baking powder with corn meal to make the breading. The corn meal I used wasn't certified gluten free, but I don't have to be as strict, so if you are celiac, I would try and find some certified GF corn meal. I also substitued GF all purpose flour as I think the fish breading called for a little flour.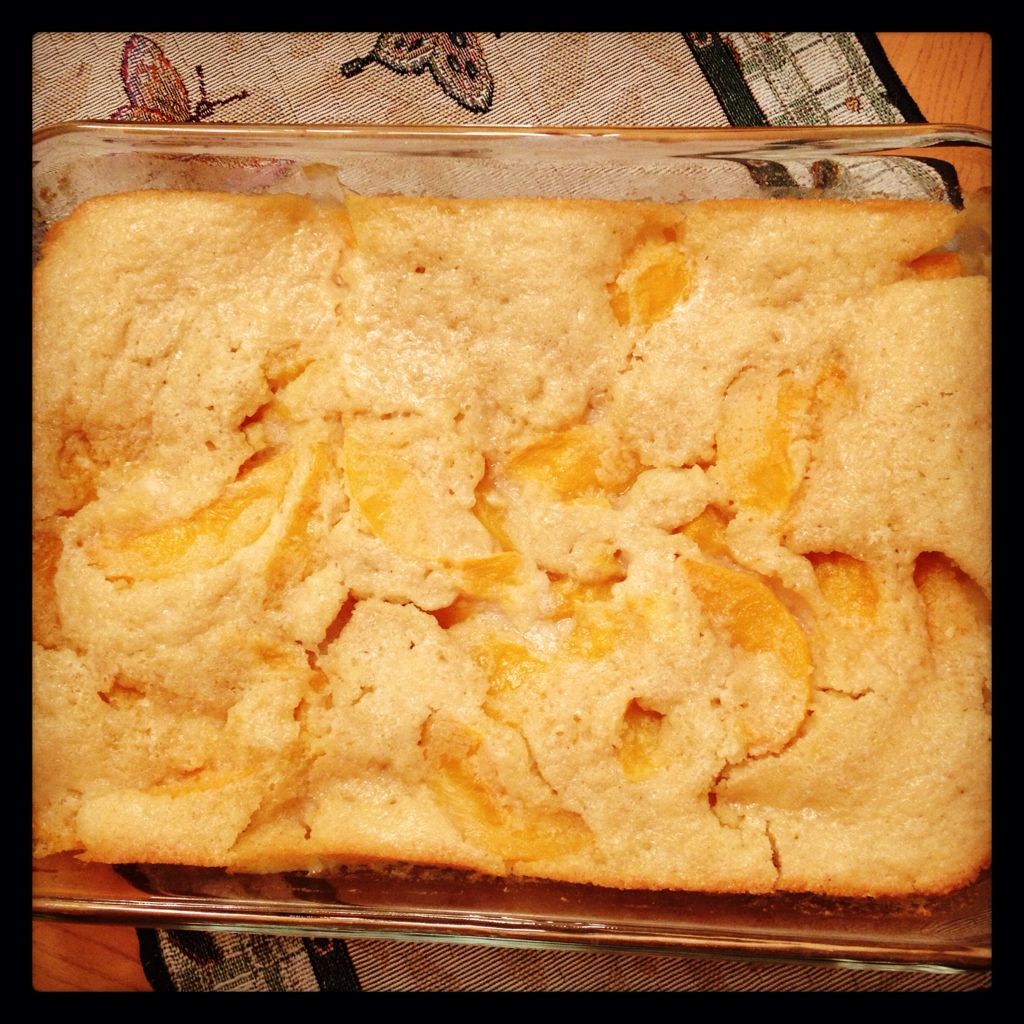 Trisha also made peach cobbler on her show for dessert, so of course we had to have some. I ended up using gluten free flour, and almond milk to make this gluten free and dairy free. It didn't taste too bad, although the texture was slightly different. It might have been a little underdone, so I might try baking it for a little while longer next time, but Rick loved it!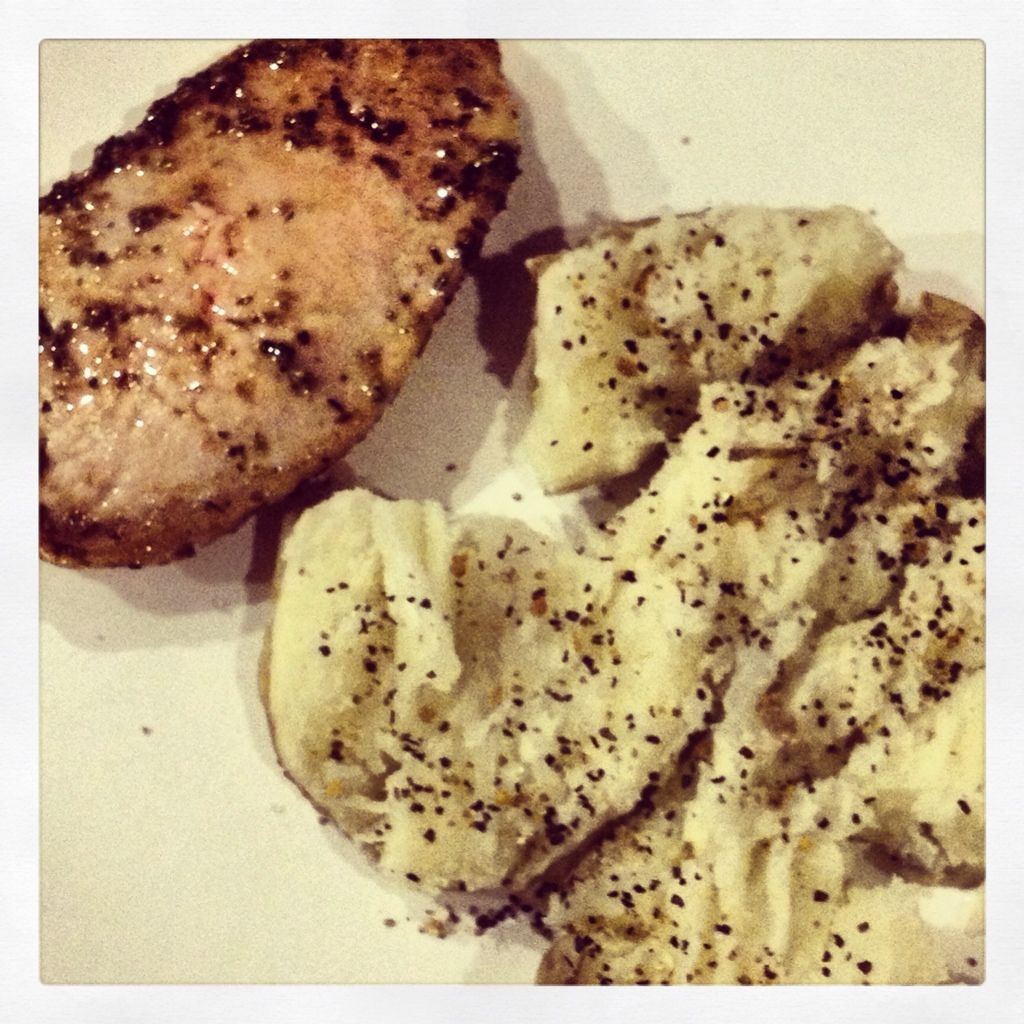 This recipe cannot get any simpler. Just mix the marinade in a bowl, pour over the pork chops in a baking dish, marinate for 30 mins or so, then baked in a 350 degree oven for about 30 mins. I think the recipe in the link actually cooks on the stove top, but it's seriously so much easier, and just as tasty, to throw in the oven. I made this last week on a gym night. I marinated in the fridge while I was at the gym, then came home and threw in the oven while I showered and cleaned up a bit. I heated up some potatoes in the microwave as a side dish, and then dinner was served!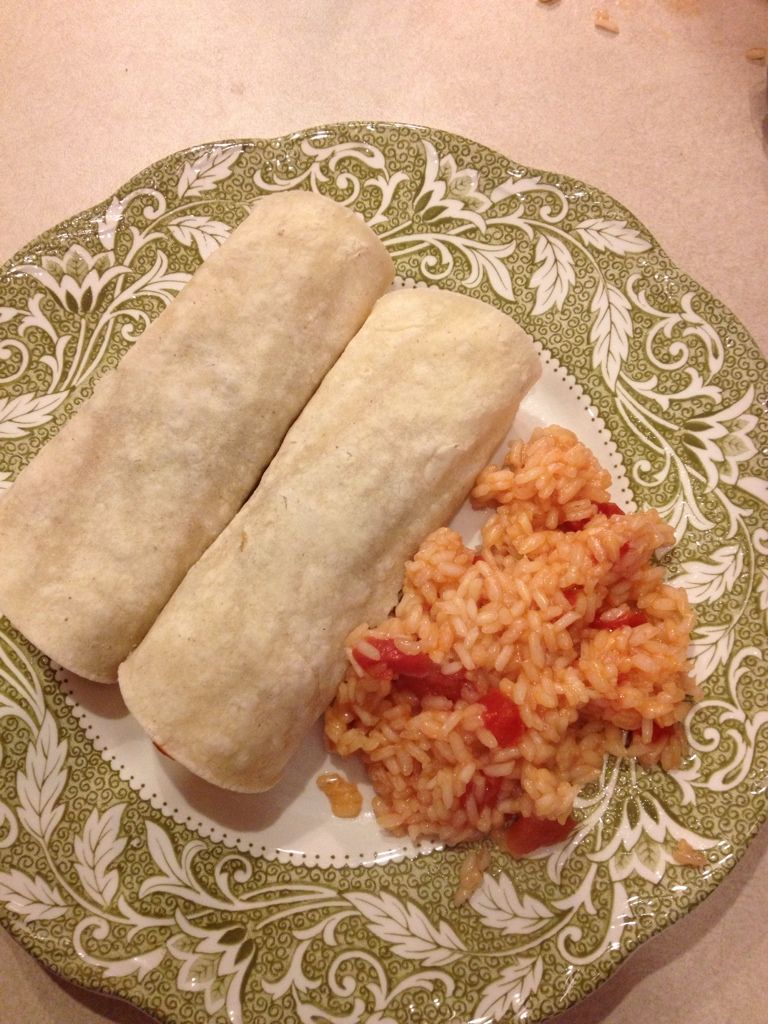 These tacos were very simple. I just browned some ground turkey with a taco seasoning packet and then added some fixins like salsa, cheese and some of the mexican rice. The mexican rice is a Pioneer Woman recipe, and Rick loves this. He actually requested this to be on the menu last week. I then ended up eating extra ground turkey with the mexican rice for lunch the next day, and I actually enjoyed that as well.
We might have also enjoyed a few homemade pizzas, which I didn't take pics of. It's nice to have ingredients for those sort of items on hand in case you don't feel like making a complicated meal. Especially for gym nights :)
For this week, I am looking forward to making the following recipes:
~
Homemade chicken noodle soup
- supper easy homemade chicken noodle soup that cooks in one pot and is ready in 30 mins.
~
Spicy Dr Pepper Shredded Pork
- I have made this so many times, but have yet to make it in 2013. Rick loves it and always says, it's a good thing we like pork, since we eat this all the time...ha! It's great for left-overs and we make sandwhiches and tacos for days.
~ Mediterranean Fish (combination of this recipe from
Gluten-Free Goddess
&
Giada
) - we have 2 pieces of fish left-over from our fish fry, so I wanted to find an easy recipe to make. This one is new, and I'll probably use a combination of these two recipes, and hopefully it will turn out tasty! I'll share my results next week.
~
Baked Penne with Roasted Veggies
- this is one of my standard go-to pasta recipes, and it's very easy and very good. I think this was one of the first recipes I mastered when I really started cooking.
So what are you planning on making for dinner this week? Do you have any good crock pot recipes? I am looking for more crock pot dinners to add to our rotation. It's so hard to find quick meals to make on late nights, so I want to get in the habit of using our crock pot more. If you have any, please share. If I end up making it, I'll be sure to give credit :)
and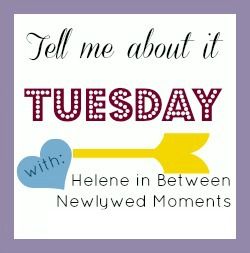 Follow Me: