Happy Monday everyone! Did you do anything fun this weekend?
We had a really low-key weekend. We didn't really have a lot planned this weekend, and what happens when Jen has a lot of time on her hands...her OCD takes over and she gets organized. Yep folks, I tested our relationship big time this weekend, and showed Rick my mad-crazy organizing skillz.
It first started with a trip to Target and Staples. All I really needed was some pencils and a note pad...oh and a clip board for my meal planning...more on that in the weeks to come. $20 later, this is what I ended up with: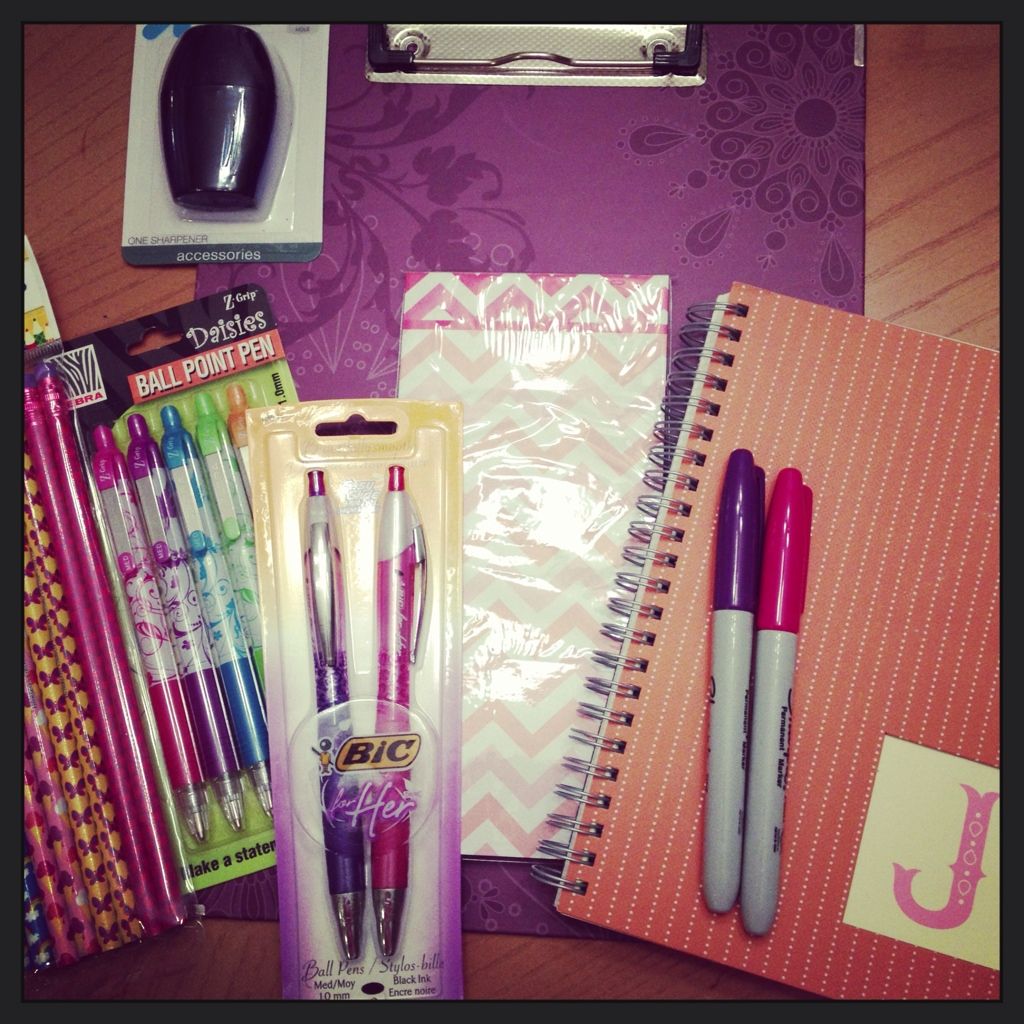 I picked up some cute pencils with butterflies, ice cream cones, and rainbows in the dollar bin at Target. I also got a cute cheveron note pad in the dollar bin as well...gotta love Target!!
I also picked up a cute notebook to use for blog/project organizing. I am a list girl, and have lists saved all over the place...my planner, my phone, in my purse. So I decided I would try and keep them all together in this little notebook. I divided it up into 3 sections: blog, home and misc. So far I am enjoying my little book of lists. Anyone else love lists, or am I crazy?? Don't worry, I embrace my craziness...ha!
I also had to pick up a few fun pens, because I love pens! Oh and a pencil sharpener, to sharpen all my pencils. Rick was like...
"are you going back to school???"...
when he saw all of my fun supplies.
I also tackled the pantry this weekend. This was something on my
2013 Winter Project/Goals
. Here is a before and after shot: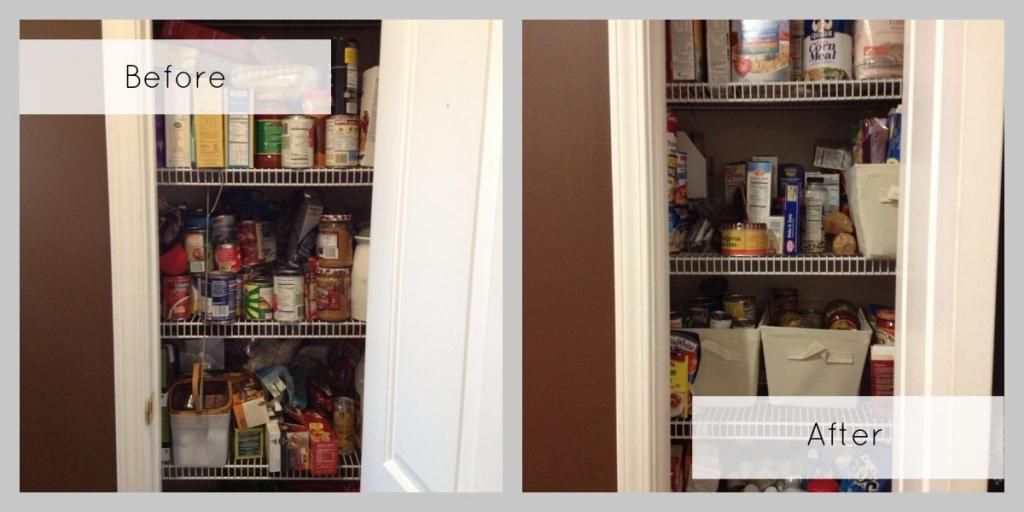 Our pantry is skinny, but deep. There is lots of storage, but because it's so deep, sometimes things get way in the back and we never see them again. I decided to put like-items in bins so I could keep them together and pull the bins out sort of like drawers. I might pick up a few more bins for our snack items as I do love my bins!! So far it's working, but only time will tell. Oh and I discovered we have like 6 jars of peanut butter, 8 cans of corn, and 4 cans of diced tomatoes. Glad I did this
before
I went to the grocery store :)
I also read a good part of The Happiness Project.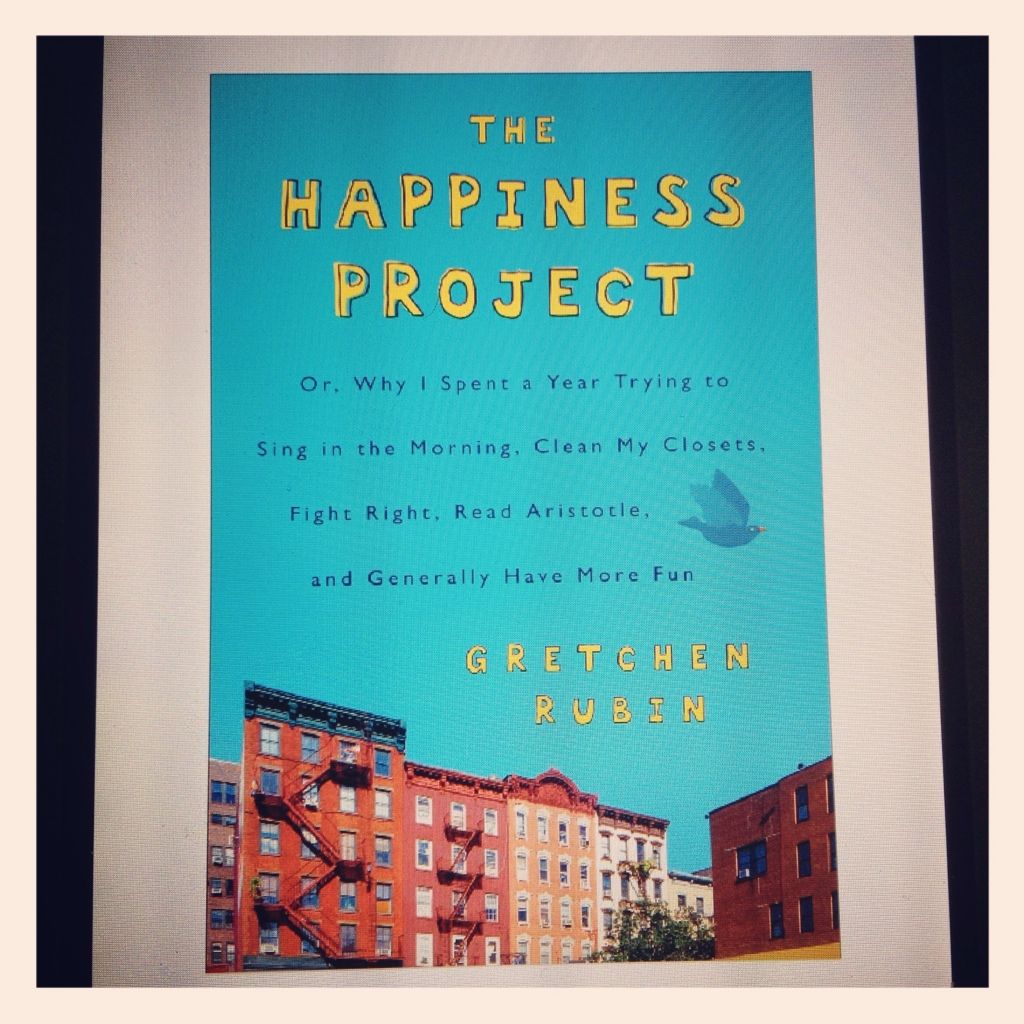 So far I feel like it's just ok. It's not bad, but I think I just had much higher hopes like that this book would unlock the secret to happiness. So far I am learning that you really have to make your own happiness...and it helps to fake it till you make it. If you pretend you are happy, chances are you will start feeling happy. If you act like a Debbie Downer, then you will be. I have about 4 more chapters to go, and then I am ready to move on to something new. If I do unlock the secret to happiness, I will be sure to update y'all :)
I am looking for a good chick lit book to read next. Anyone have any great suggestions? I am kind of debating on either Jennifer Weiner's
Then Came You
, or Emily Giffin's
Where We Belong
. Has anyone read either?
We also watched this DVD (Fat, Sick & Nearly Dead) which I got with my
Breville Juicer
a few weeks ago.
It was an interesting documentary about a guy named Joe from Australia who goes on a juice fast for 60 days. He is about 100 lbs overweight and has an autoimmune disease which is causing lots of health issues. It was a very interesting documentary, and Rick and I are actually looking at possibly replacing some of our meals with some fruit/veggie juices. We are not looking to go on entire juice fast, but maybe trade in a few meals here and there for juice and see what happens. We are still discussing what we want to do, and of course I'll be sure to share what we end up doing. So far we have been enjoying juices (mostly fruit) as snacks and desserts. I definitly want to start including more veggies for even more health benefits. This week I am hoping to take the plunge and include some spinach, carrots and beets, and hopefully will enjoy as much as we enjoy the fruit juices...wish us luck!

Linking up today with:
and

Follow Me: