Happy Friday everyone! I am actually writing this post Thursday evening...late...after an amazing Q&A session with some amazing blogging experts! Erin from
Living in Yellow
and Jenni from
Story of My Life
hosted a Blogging FAQ session for 8 of us bloggers. We had an amazing time getting to know each other and then picking the brains of Erin and Jenni.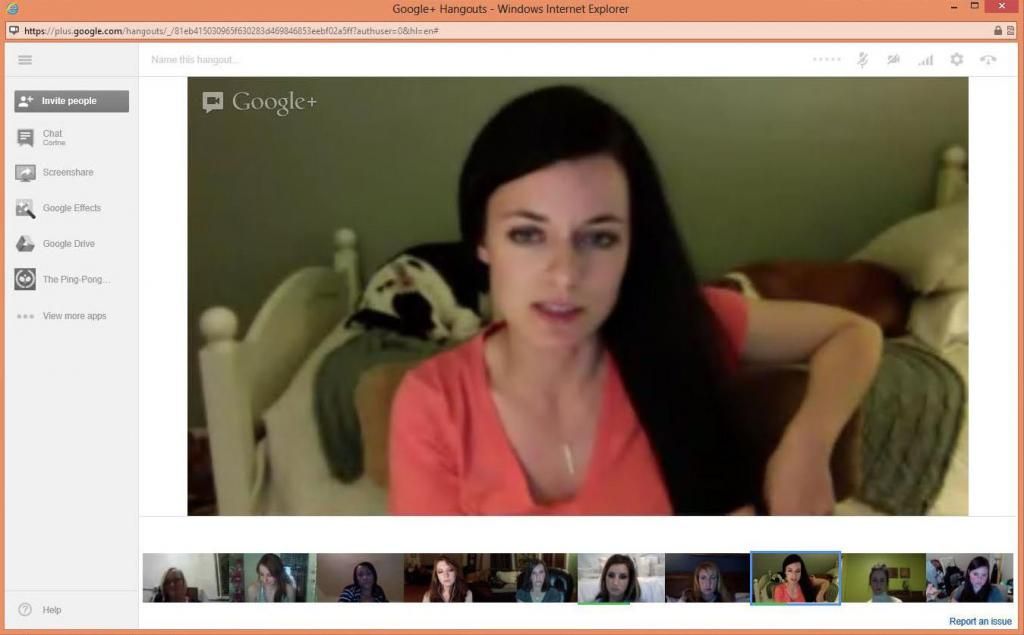 Here is Jenni, one of our hosts. And her cute little pups just slept through the whole chat!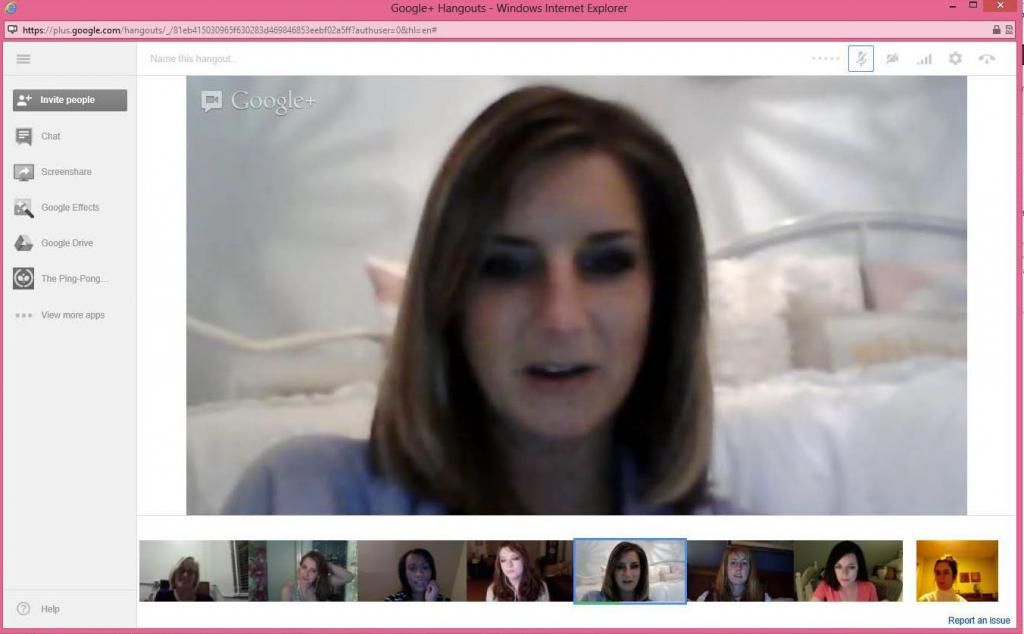 Here is Erin, who was amazing and coordinated everything. I think I probably emailed her 5 or 6 times asking stupid questions like how do I get into Google+ hangout?!? I am a technological idiot sometimes, but Erin was so sweet and patient.
We talked for about an hour and a half about all things blogging including:
-- how to promote your blog
-- all things about sponsorships
-- how to reach out to other bloggers
-- guest posts
-- commenting
-- and so much more
I had a few questions of my own, but it was wonderful to hear some of the other bloggers questions. There were some where I was like...why didn't I think of that??
One of the biggest things I learned tonight is you really need to get your blog out there. Whether it be through social media, commenting on other blogs, or sponsoring bigger blogs. People won't come to your blog if you don't get out of your little bubble. I also learned that the best way to succeed is through trial and error. There is no perfect blogging equation. What works for one blogger, won't necessarily work for another blogger.
I'll admit these last few weeks I have been kind of running out of blogging steam. Anyone ever feel that way? You start to run out of ideas, or think your ideas are stupid, or just start questioning why you are blogging? Or even, who is reading this? Tonight's chat was just what I needed to re-energize me. I need to make blogging fun again...and I plan on doing just that!!
If you haven't checked out these ladies blogs yet, you must go now...yes now!! I have been reading
Erin's blog
for a few months now, and just started reading
Jenni's
. They are smart cookies, and I think they might be hosting another FAQ chat session possibly soon. So if they do, make sure to sign up ASAP! This time it was for the first 8 people to email Erin...first come, first serve. I didn't think I had a chance, but was super excited when I got the email from Erin letting me know that I was in!!
Also, I wanted to share a list of the other lovely bloggers that also participated. They all seemed like an amazing group of girls, and I can't wait to start getting to know them more through their blogs.
Hope you have an amazing weekend!!

Follow Me: