I didn't get around to meal planning this week, but wanted to share an amazing dish I came up with last week. This recipe was inspired by a couple of recipes I found online. We had a couple of fish fillets left over from another meal, and I had heard about how easy it was to make fish using foil packets.
I am not a huge fish person, and don't really care for the fishy taste, so I wanted something with a lot of flavor that would help offset that fishy taste. This recipe was a total winner. Between the tomatoes and balsamic vinegar, it really provides a lot of flavor. I served over brown rice, which also helped to soak up the juices. Rick was pretty impressed, and I decided that I really do like fish :) Double win!!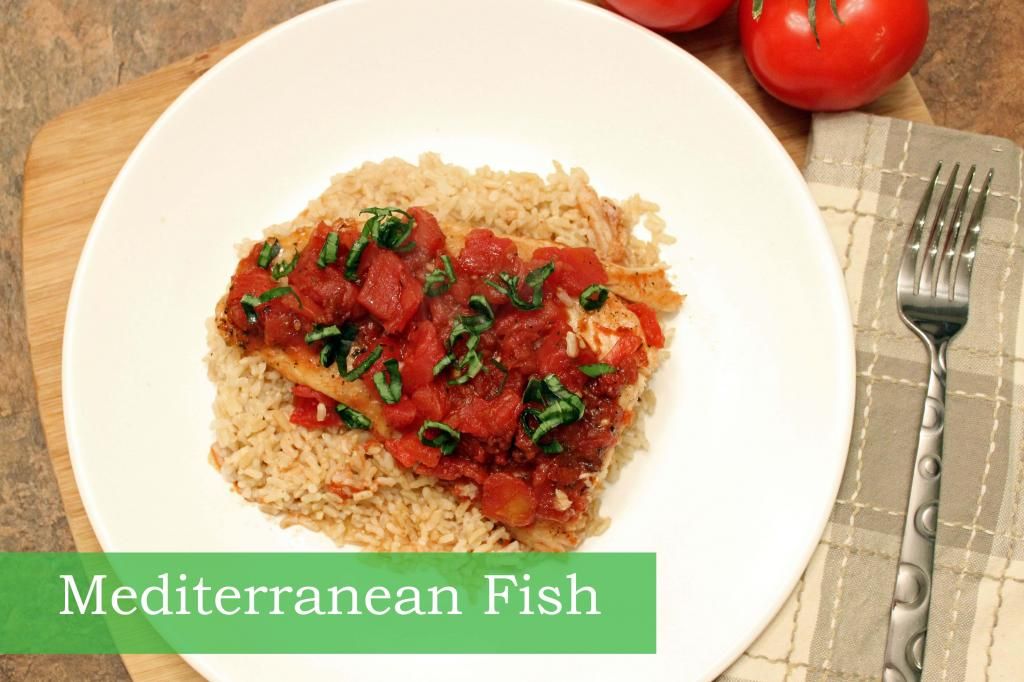 Mediterranean Fish
Recipe inspired by
Gluten-Free Goddess
&
Giada
Ingredients:
2 (5 ounces each) white fish fillets

2 teaspoons olive oil plus 2 tablespoons

Salt and freshly ground black pepper

1 (14-ounce) can Italian seasoned chopped tomatoes, drained

1 clove of garlic

2 tablespoons fresh lemon juice

4 tbs balsamic vinegar

Sprinkle of red pepper flakes

Fresh basil to garnish

Brown rice
Directions:
Preheat oven to 400 degrees. Tear off two sheets of foil to make individual foil packets and place on a baking sheet. Place fish in the middle of each foil sheet, drizzle a little olive oil and sprinkle with salt and pepper.
Meanwhile, mix the drained tomatoes, garlic, lemon juice,
balsamic vinegar and red pepper flakes in a bowl and then pour half of mixture over each fish fillet. Wrap foil up around each fish to make a little packet.
Place baking sheet with foil packets in a 400 degree oven for 25 mins. Serve over brown rice and garnish with a little fresh basil. Then enjoy!
How do you enjoy fish? Have you ever tried baking in foil packets? If you have an amazing fish recipe, please share. I am eager to try it again soon!

Follow Me: