Happy Monday dolls! I hope you had a wonderful weekend!!
Ours was super busy, but we got a lot accomplished this weekend. Below are a few pics to recap some of the fun we had:
I finally got a new computer and so far I am loving it, even though the new Windows is throwing me for a loop!
I did a little shopping at Tarjay. My next room makeover is going to be the guest room/office and bath. My color scheme: lime green and plum (although hard to tell in photo)...so excited!
We had a double date with Jackie and Nate and tried out
Pies & Pints
. They specialize in pizzas and beer, hence the name. They had the most wonderful gluten free pizza crust, probably my favorite so far. I enjoyed the Pineapple Pie which included pineapple, bacon, onions and feta cheese...yum!!
We then spent Super Bowl Sunday over at Rick's sister's house, where we enjoyed a 3 course meal of:
sliders...
wings...
and pizza. Rick's brother-in-law is an amazing chef, and he totally spoils us when we visit. Of course I don't believe my pants are going to fit tomorrow with all of the amazing food we ate, but at least my belly is happy :)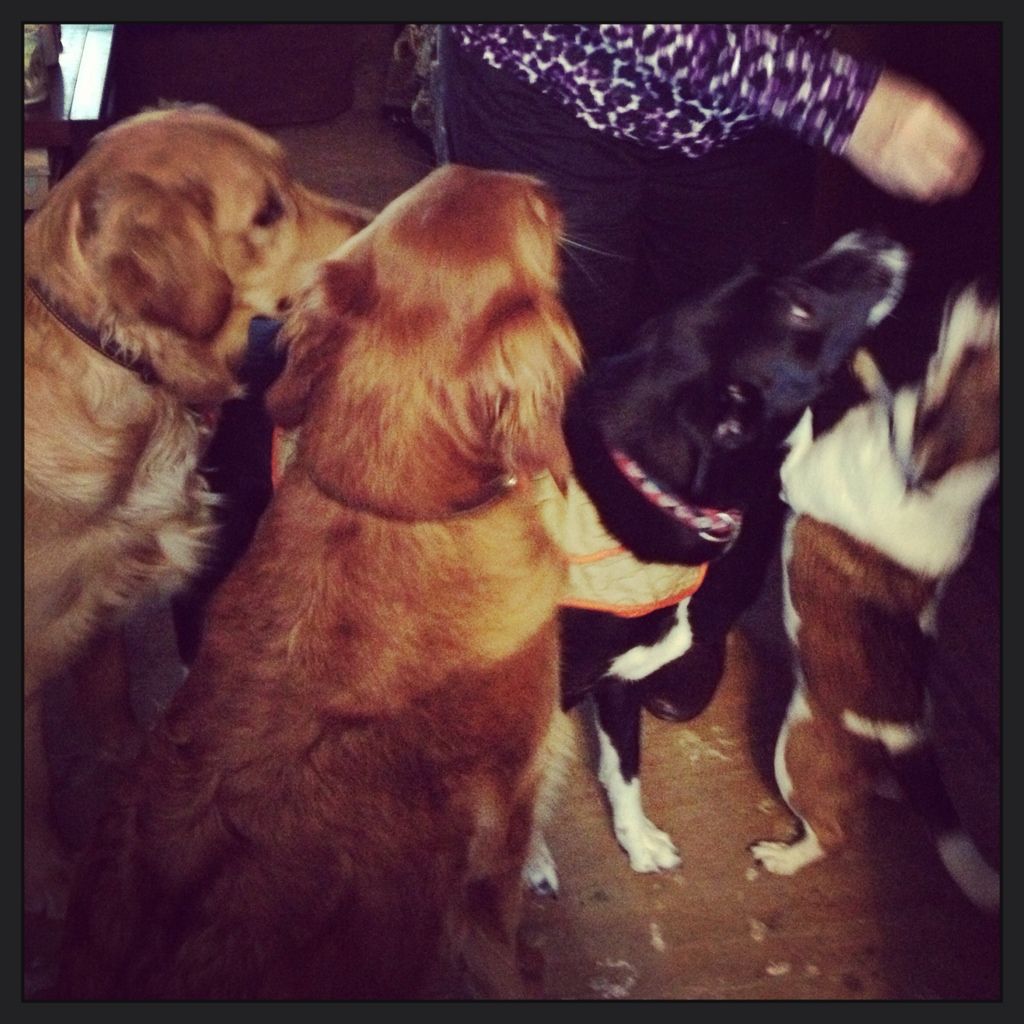 The pups may have enjoyed a few sliders also.
Over all it was a fun weekend. I also finally got out and took some winter pics with my new camera. I am hoping to share some pics soon. I am working on editing with my new Photoshop Elements, so as soon as they are ready, I want to start sharing on the blog and on my
Facebook page
. I think it will be fun to look back on some of my earlier pics to see how much I have improved...hopefully I will have :)
I also learned this weekend that I talk in my sleep. Apparently the other night every time I heard a noise I said
lay down Abby
. Sometimes Abby likes to get up and roam the house at night and get into trouble, so she is always waking me up and I am saying
lay down Abby
. I probably say this so much she is starting to think that is her name. Well apparently, now I am saying it, even if it's not Abby...ha!
So how was your weekend? Do anything fun?
Linking up with: