Happy Friday! Can you believe we made it through another week?
Today I wanted to share some of my fun Easter decorations. I don't like to go overboard with holiday theme decorations, but like to have a few sprinkled here and there.
Here is my centerpiece for our dining room table. I purchased the bunny, eggs and grass at Pier 1 and set a top of one of my crystal cake plates.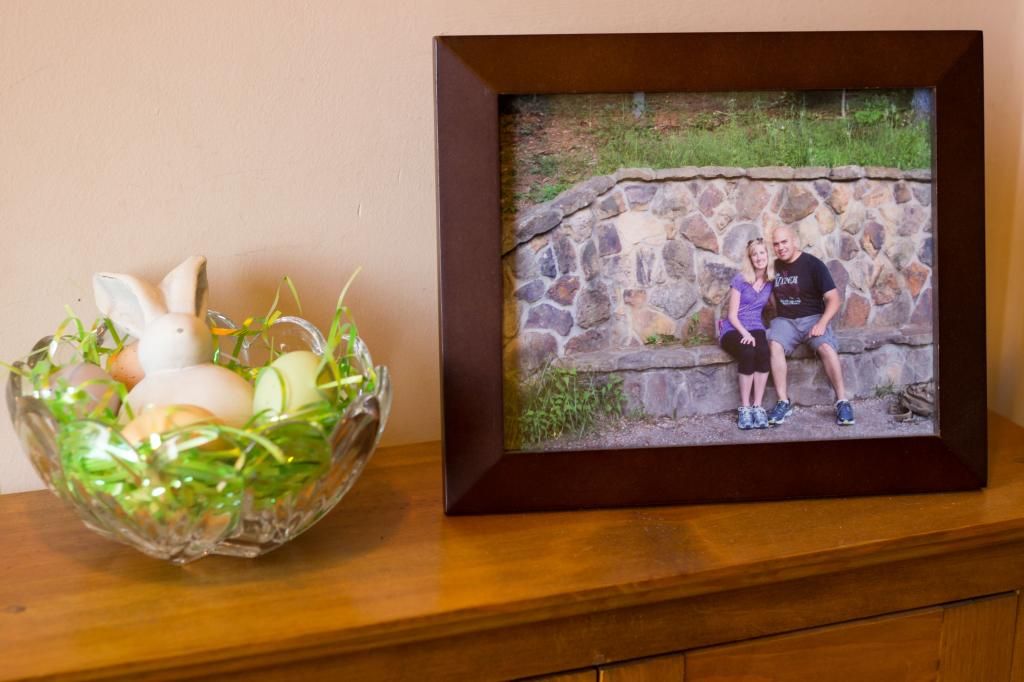 And in the entry way, I added another little bunny.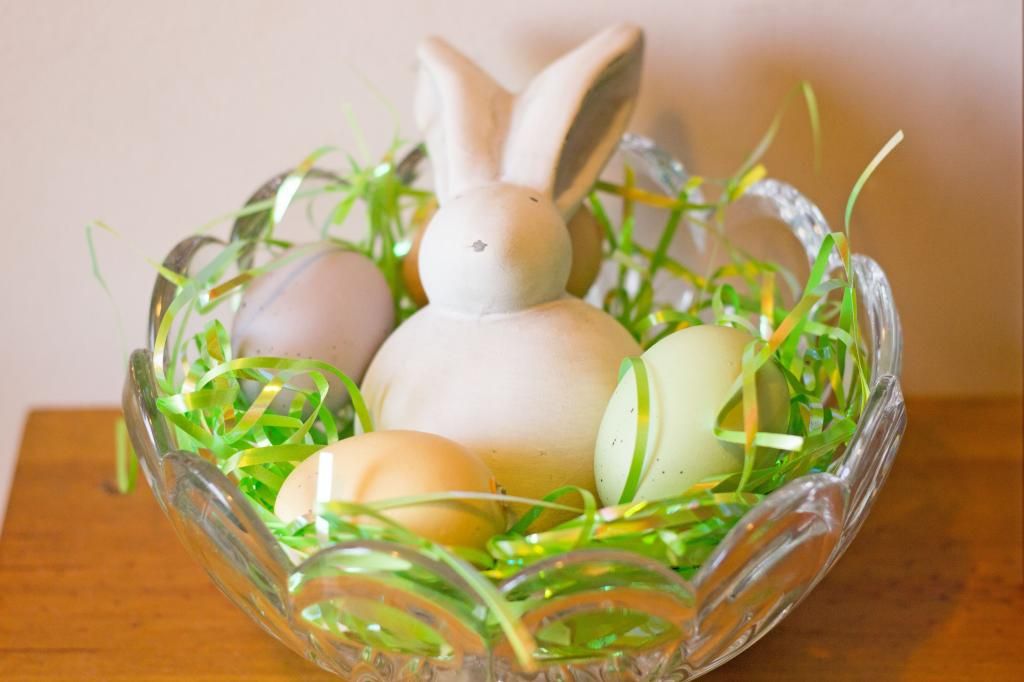 Once again, the bunny, eggs and grass all came from Pier 1.
I also added some of the eggs from Pier 1 to these two apocrathy jars. I also put a few peanut butter eggs in a bright robin's egg blue bowl, and added a few fun pinwheels to my Christmas tree (now my Easter tree??). The jars, moss, blue bowl and pinwheels were all from Michaels.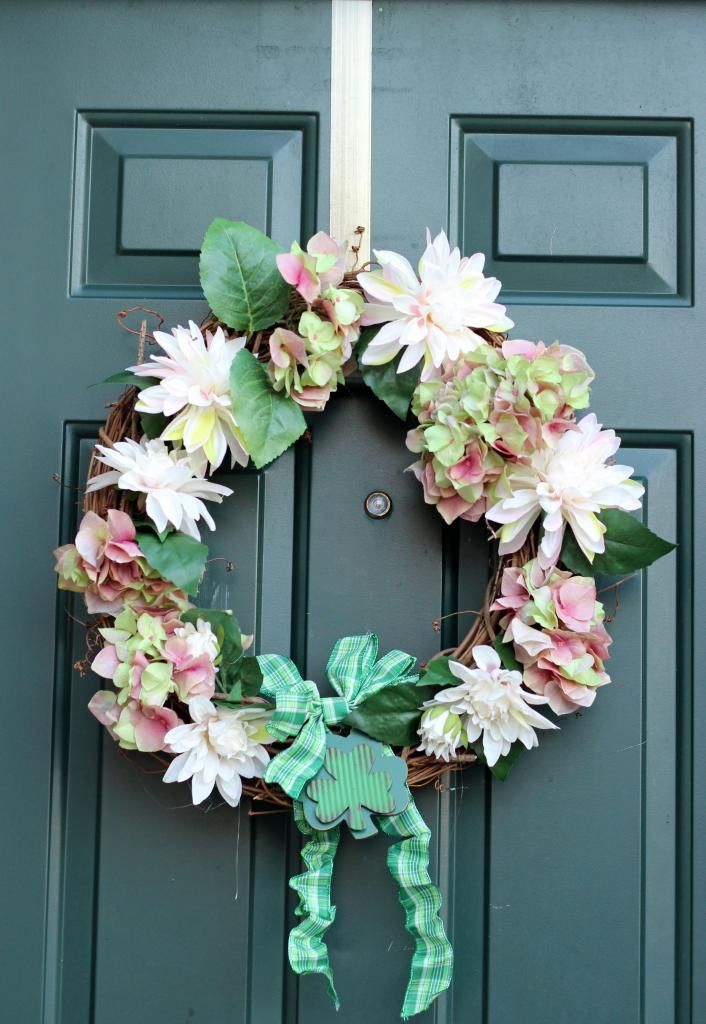 And here is my current front door wreath. Yes it's still decorated for St Patrick's day, but I think it's kind of pretty, so I'm keeping it up for Easter for now :)
I believe the grapevine wreath came from Walmart a few years ago, and the flowers, bow and clover are all from JoAnns.
Are you decorating for Easter or Spring? I have a cute Spring wreath idea that I am going to work on next, and will probably keep up until Summer. I'll be sure to share soon!

Follow Me: