On Saturday afternoon, Rick and I went on a shopping date. After spending some time at the
Loft
with me, I promised Rick we could head on over to
Cabela's
for a little man-shopping time. I have never been to a Cabela's before, and boy was it an experience.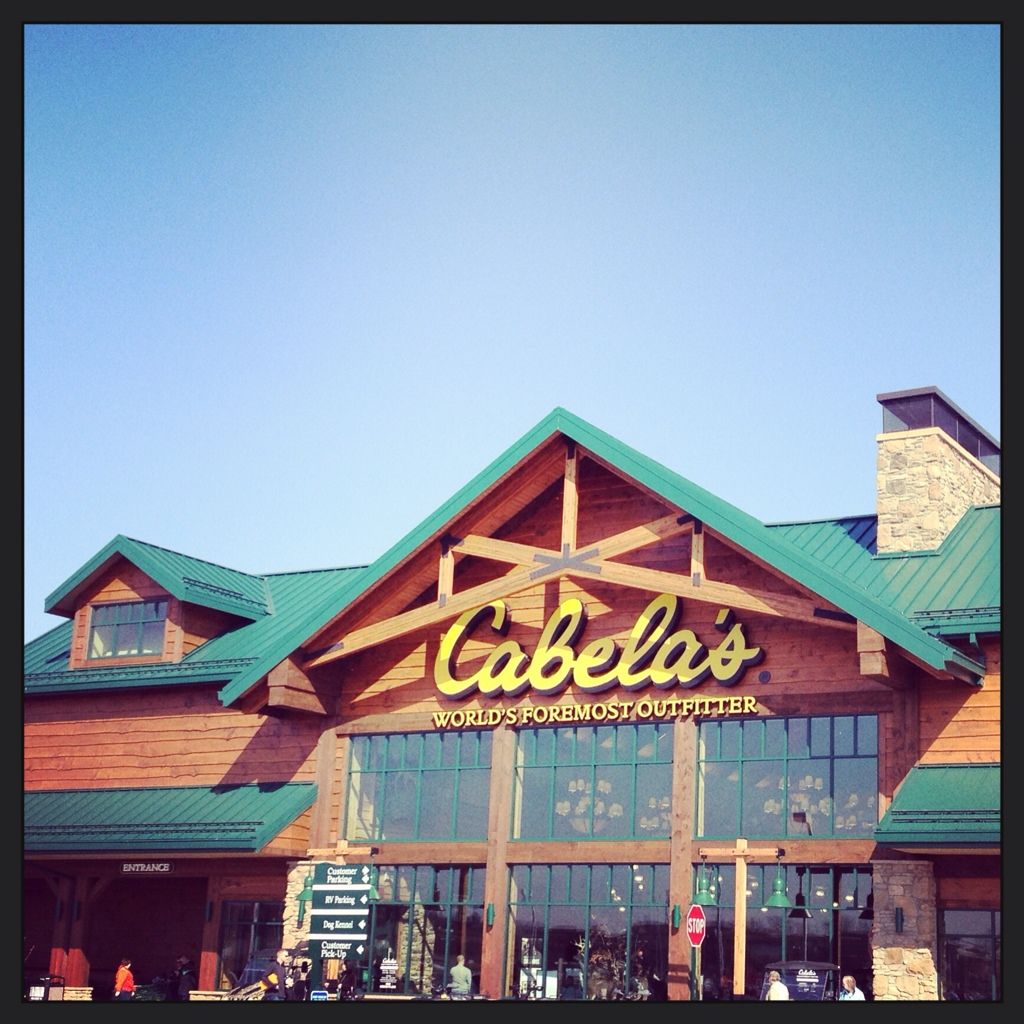 If you have never been to a Cabela's before, it's basically a man's version of paradise. They have everything you could ever need for hunting, fishing, camping, and basically being a guy. Our Cabela's opened up on March 7. I know this because Rick talked about going to their grand opening for about a month, if not more. And it was on our anniversary. On the day of the grand opening, hundreds (if not more), of people were waiting on the parking lot. It took Rick over an hour just to check out. This grand opening was basically the talk of the town. People came from all over just to be there since I think the next closest store was in West Virginia.
So Rick was super excited for me to check it out this weekend. We expected it would be busy, but since the store had been open for a few weeks, it would be manageable. We didn't expect to drive around a crowded parking lot for 30 mins, and never find a spot. We finally parked at the mall down the street and walked a little less than a half mile just to get there. Things we do for our men, right ladies...ha! It wasn't too bad, and it was a fun experince.
When we got there we saw some wild animals...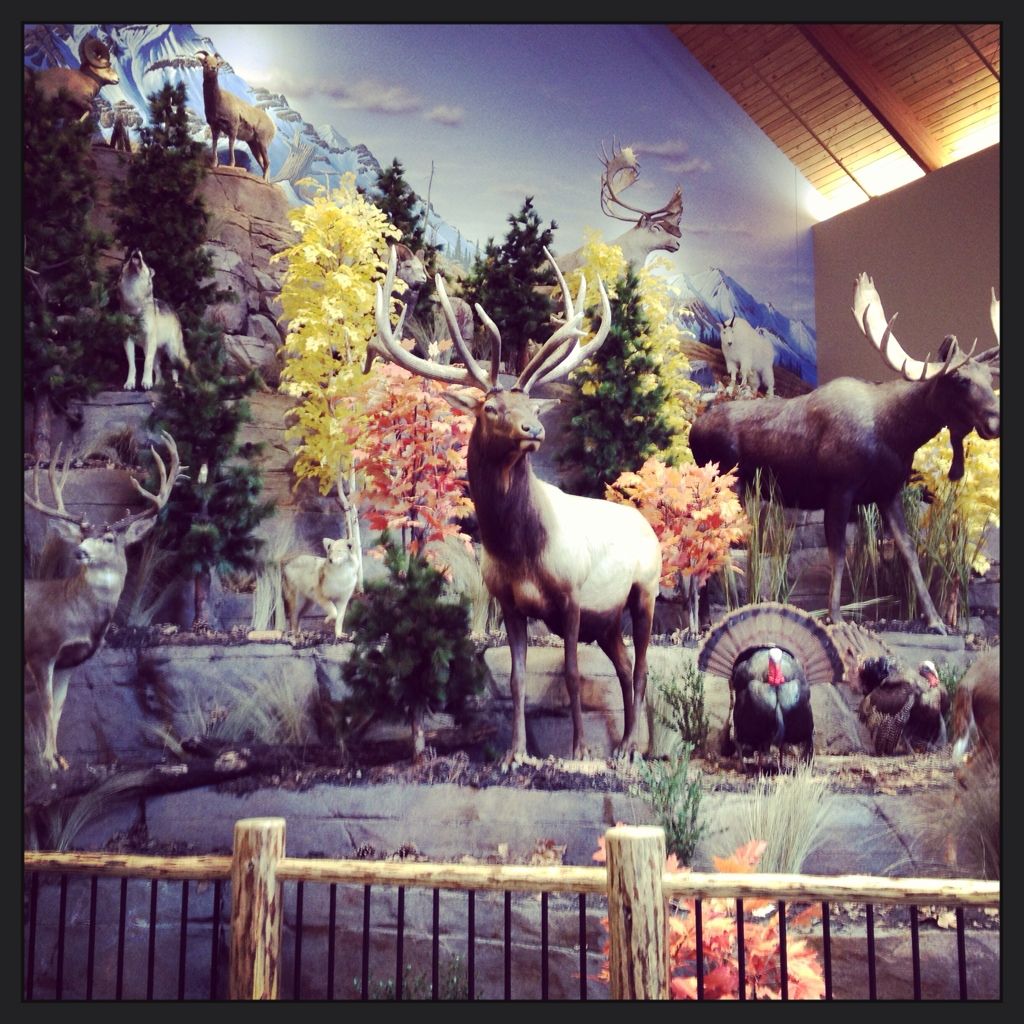 ...and then even more animals.
We had lunch at their little café...
...and tried some Wild Boar. I actually had a regular ham sandwich, but Rick got the Wild Boar sandwich and I tried a few bites. It looked pretty much like my ham sandwich, and didn't taste bad. We both agreed it tasted kind of like Canadian bacon.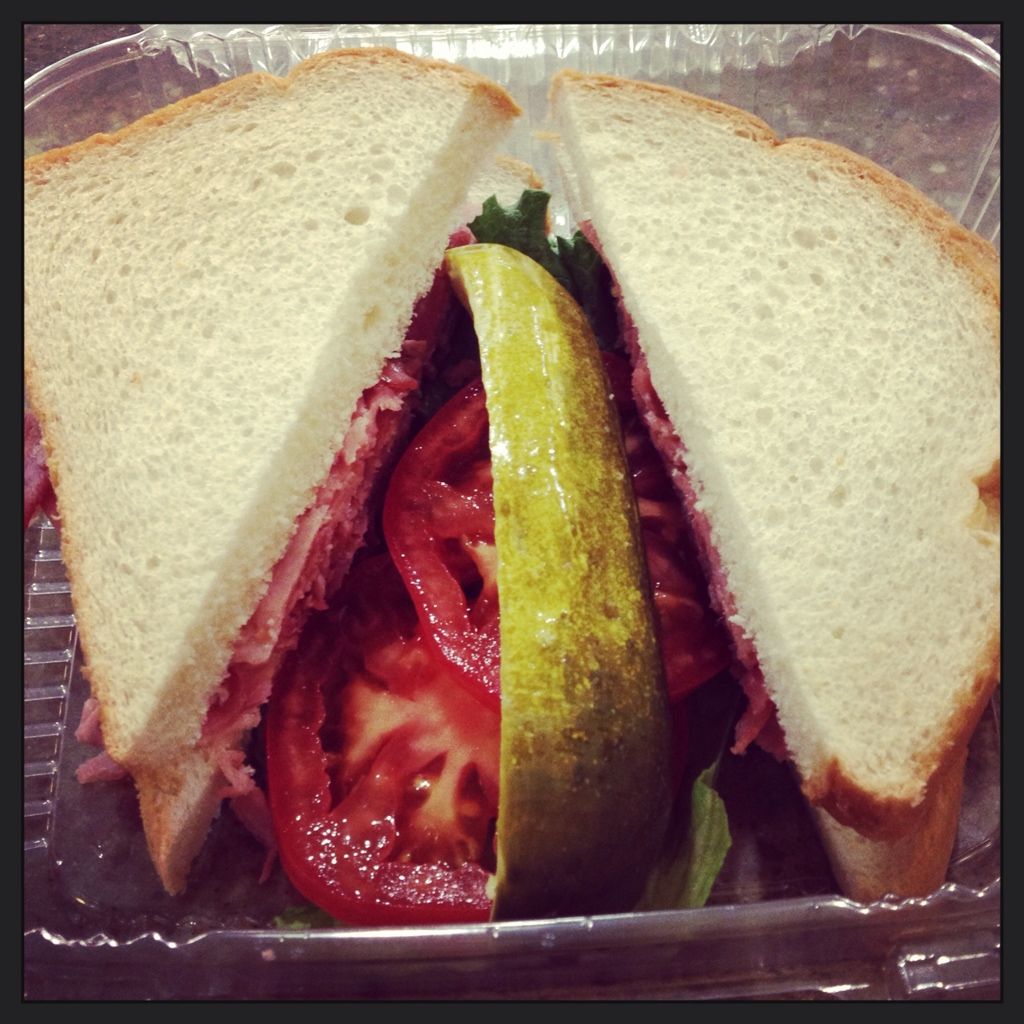 We did a little shopping and checked out the latest in ladies' swimwear.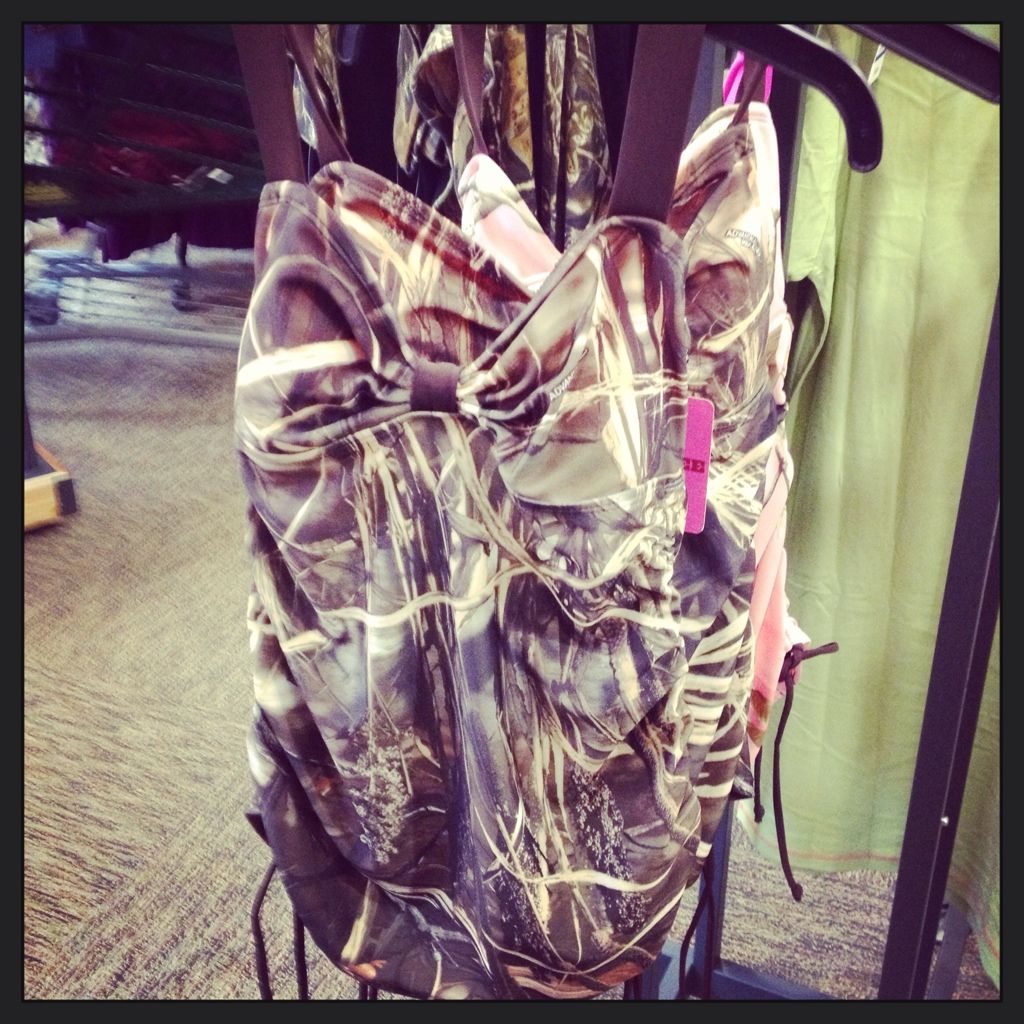 No I did not purchase this lovely one-piece camo swimsuit. And yes there was a pink camo suite behind it. I did end up getting this lovely candle.
I had heard great things about
WoodWick candles
, and had always wanted to get one. Within 30 mins our entire house smelled wonderful, and I just love the crackling sound that comes from it. It kind of has a cinnamon and slight apple smell to it. I just love it and might have to go back for more...but don't tell Rick that =)
Overall it was a fun trip, and there was some amazing people watching. All different types of people, probably from all over the state and beyond.
Linking up today with:

Follow Me: