As you may have seen in my
Friday Favorites
post, last week we purchased some furniture for our deck. This weekend I finished part 1 of our deck makeover, and I absolutely love it! I am calling this part 1 because we still need to bring out our palm trees and plant some herbs and flowers. In Ohio, it's not safe to plant flowers until the last frost, which is usually the first of May, so we have another month until we can finalize our deck makeover. Until then, I wanted to share what we did this weekend.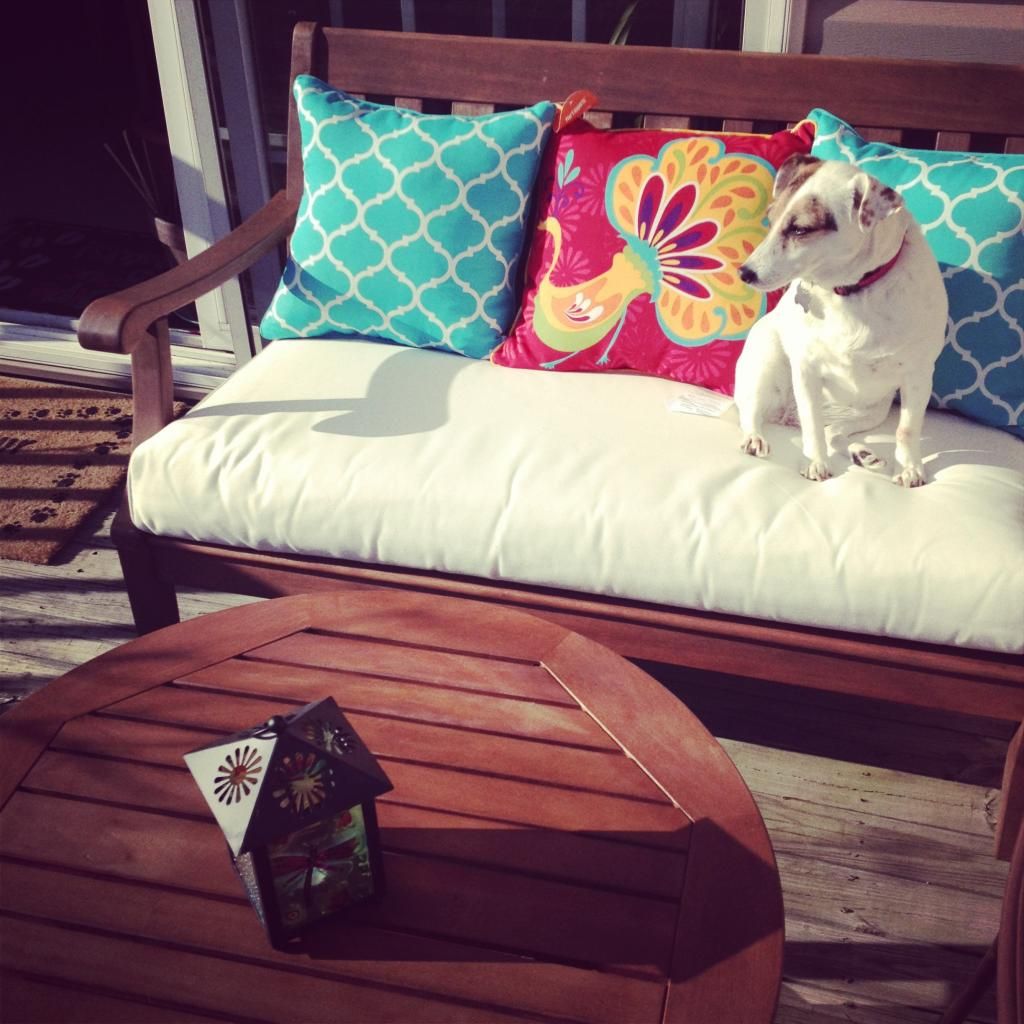 Friday afternoon I purchased some pillows and accessories and set everything up. Bryn was my little decorating helper.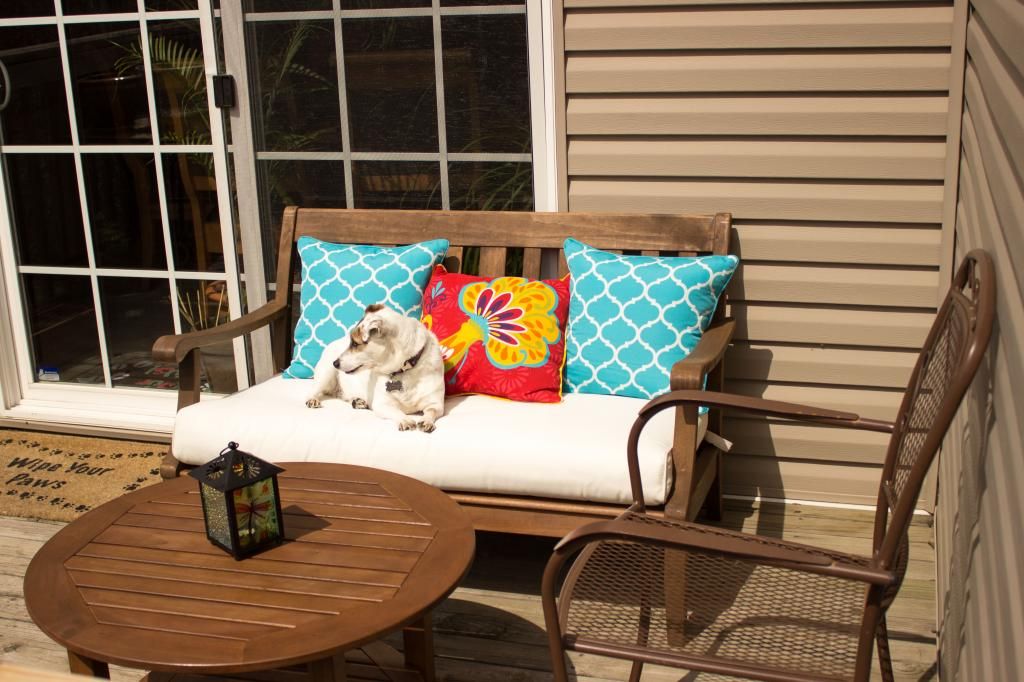 I purchased the pillows and the little lantern from
Pier 1
.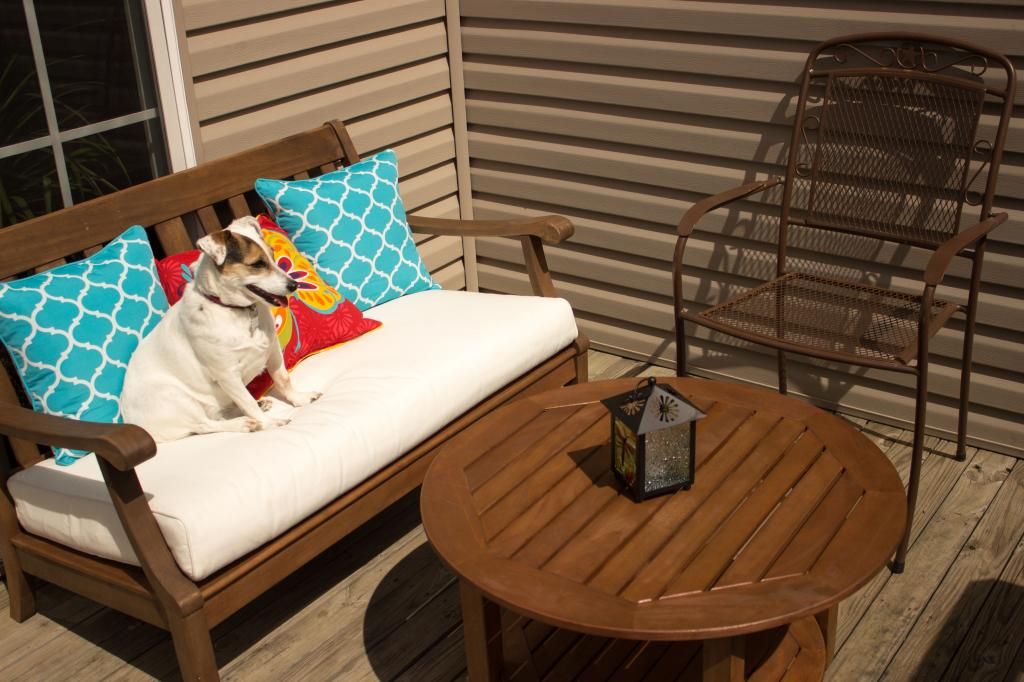 The side chair belongs to the set that last year we had out front. I may purchase another chair for out back so we can still have the set out front. I think I might get another pillow for the side chair also.
As I mentioned, we still need to add our palm trees, and I want to purchase a fern or two. Oh and I have plans for a succulent garden to add to the little table and a vertical herb garden to go in the corner. So many ideas, so little time.
The weather this weekend was amazing! It got up to 70 degrees on Sunday, and we just had to take the pups to the park to run off some energy. I also wanted to try and get some outdoor pics of the pups. They were so excited to be outdoors that it was kind of hard to get them to stop moving enough to get cute pics. Here are a few of my favorites :)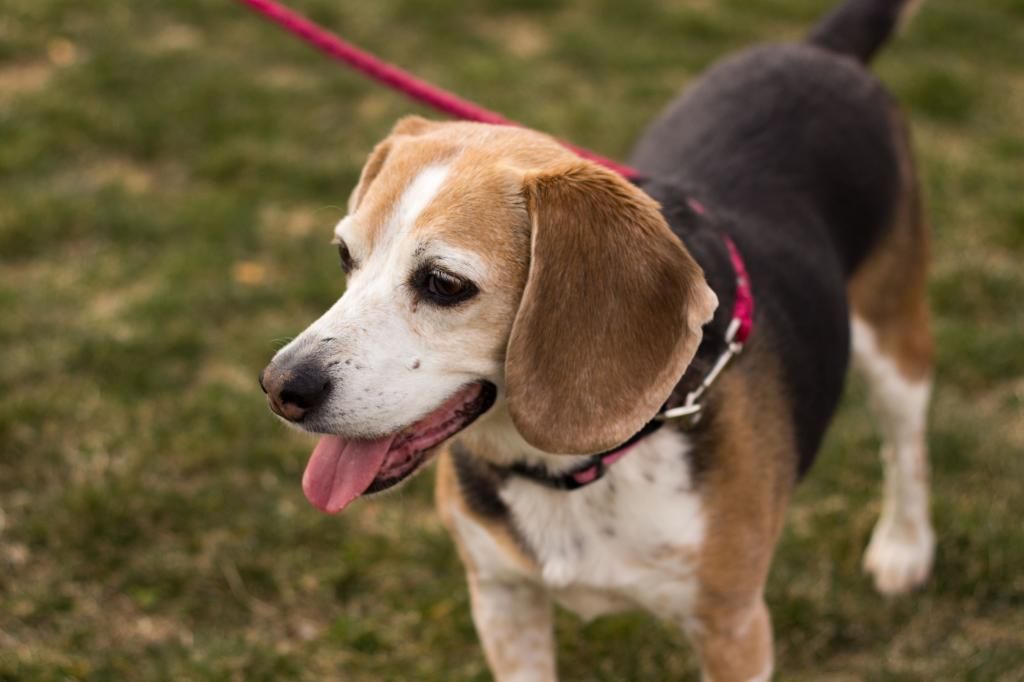 I'm just loving her fuzzy ears in this pic.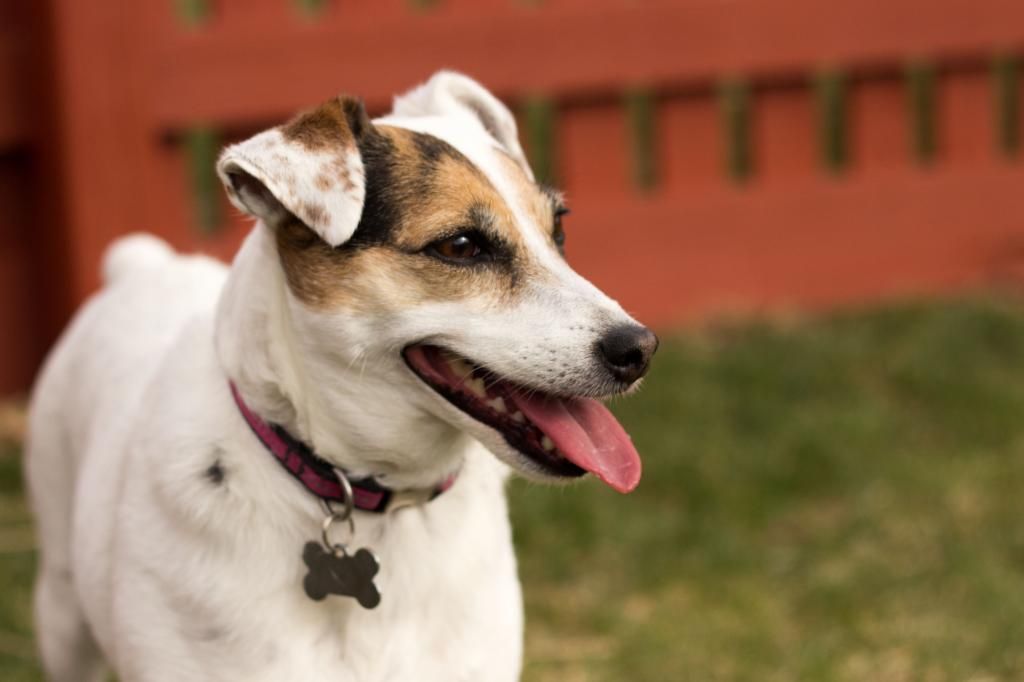 Bryn looks so happy here.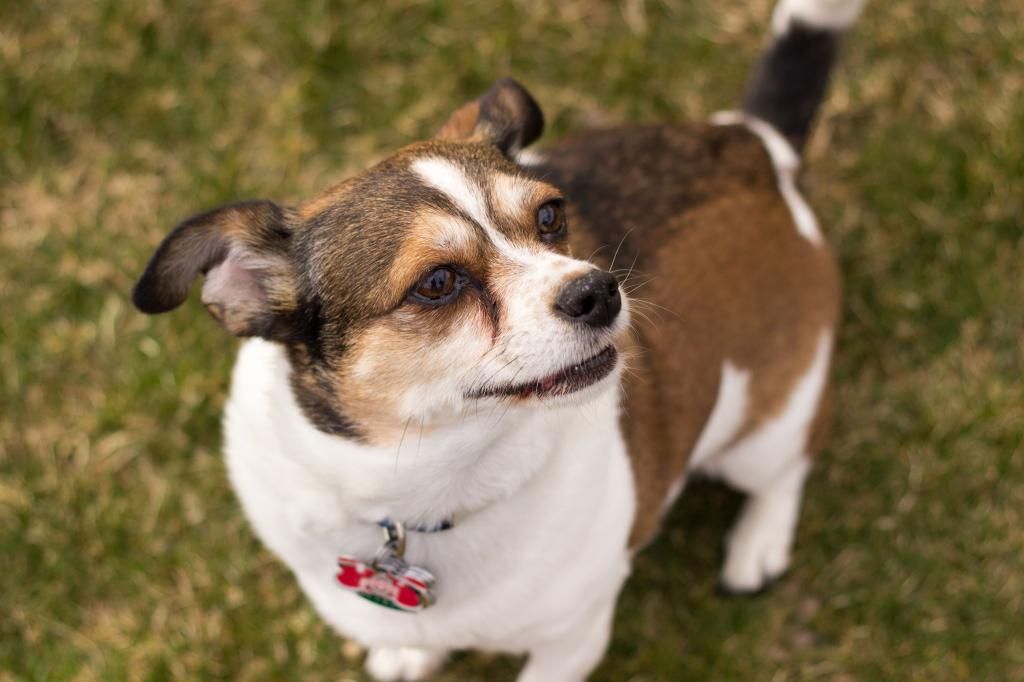 Napoleon was being sassy and was being a little diva not letting me take his pic. This is his sassy look...ha!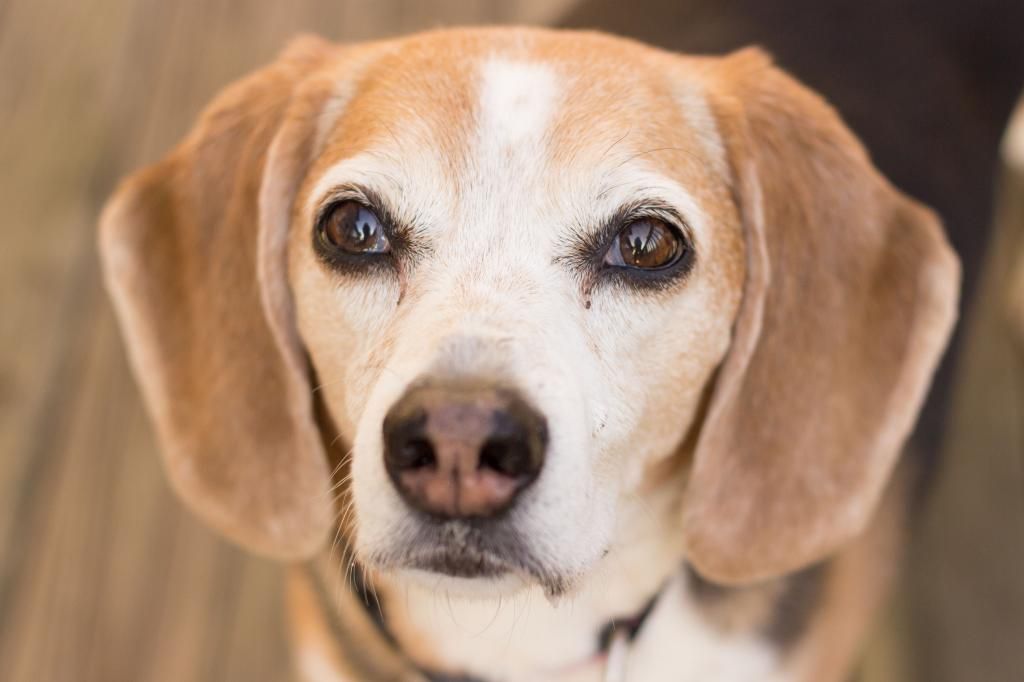 Just look at that face...I could eat her up!
I might have been bribing him with a chip...he is like...Jen, give me that chip!
Our little brown-eyed girl!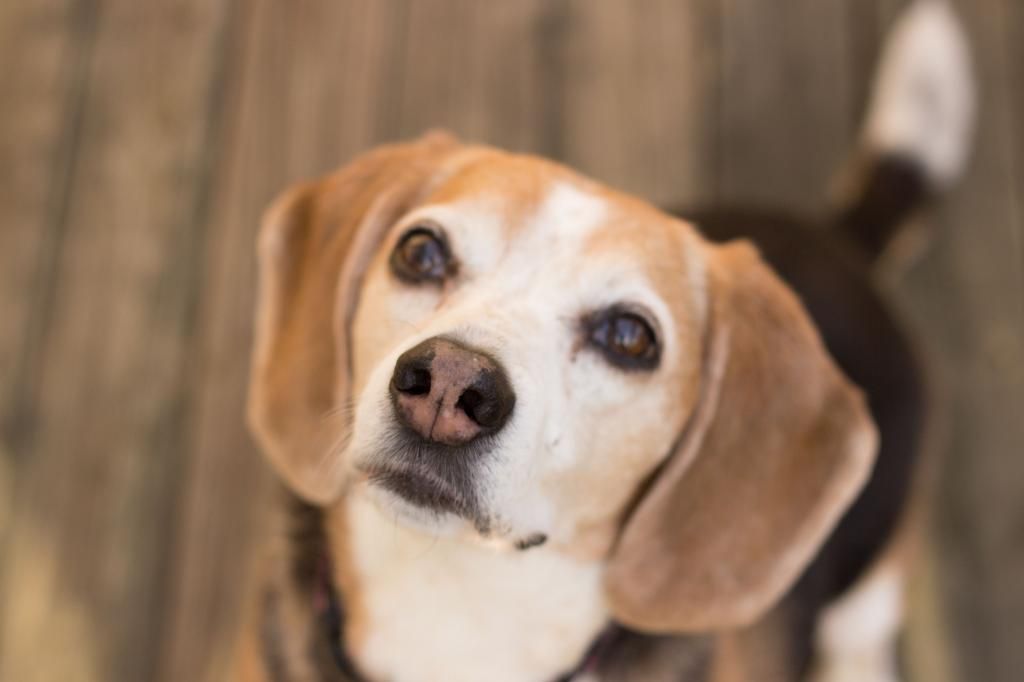 She looks so innocent here. Don't be fooled!
Hope you are having a wonderful Monday! I have some delicious recipes to share over the next couple of days, and an office makeover to share on Thursday for the "Saw It. Pinned It. Did It." link up, so make sure to stop back soon!
Linking up with:

Follow Me: