Happy Friday everone! Are you ready for the weekend?!? I actually can't believe that it is Friday for some reason. This week flew by...but I am not complaining. Today I wanted to share some things I am loving lately. I've included some products that I just can't live without also, so let me know if you have tried them and what you think.
Shopping for Deck Furniture:
I have been having fun looking for furniture for our deck all week long. All I needed was one slightly warm sunny weekend to make me obsessed with outside decor and gardening. Ok really, I have been obsessed all winter long, but finally decided it was time to start implementing my ideas. I went to every store imaginable, and clicked pics of my favorites and then texted them to Rick. I am sure he loved this process as much as I did.
These two were my top 2 favorites. The one on the left is from
World Market
and was $199 on sale with coupon for $118!! The one on the right is from
Target
and was I believe $399 on sale for $289. I especially loved the one from Target, but couldn't pass up the deal from World Market. We went out last night and purchased the love seat and a little round coffee table for $190!! Now I just need pillows and plants, and oh possibly an umbrella, and we will be ready for our first cookout!
Speaking of outdoor pillows. Don't you just love these from
Pier 1
? I can't decide which ones I like better. What do you think?
Philosophy Skin Care:
I have seen multiple bloggers share how much they are loving these two skin care products from Philosophy.
Purity
is a daily facial cleanser and the
Micro-Massage Exfoliating Wash
is a daily exfoliating wash. I first did some reasearch and read all of the reviews on
Ulta.com
. Let me tell you, some people hated this, and I was scared to use them at first. They claimed the micro wash made their face red and welt up, and Purity has natural oils in it, and some said it was not good for oily skin.
I have combination skin, and my t-zone gets really oily, especially in my chin area. I tend to get massive under-the-skin cysts on my chin that hurt horribly and last for months. I was so skeptable at using these, but I really wanted to try they so I ended up getting the smaller bottle of the micro wash, and a trial size bottle of Purity.
Let me tell you...I love them both! I have really sensitive skin, and the micro wash isn't too harsh for me. The granuals are very fine, and don't irritate at all, but leave me with very soft skin. Purity actually makes my skin feel very clean, but not tight and dry like some cleansers. I have a new routine that I have been doing using these two products for over a week now, and will share in the next couple of weeks. My skin is so tricky, especially when the weather changes (like now), and so I want to use for a month and then share my results. More to come!!
Justin's Peanut Butter: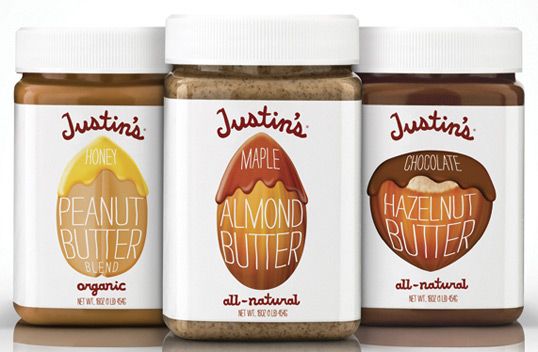 Can you say heaven in a jar?!? This was my recent splurge. It's kind of expensive, but I love to use a little on my apple slices, and I figure, if it gets me to eat an apple a day, it's worth it right...apple a day keeps the doc away! I especially love the maple almond butter. And it's all natural, so it helps my cravings for something sweet and full of sugar, but it's healthy! You totally need to try it. The jar is like $10 (please don't judge), but you can get individual packets for under $1 to try out. It's the perfect treat to get you through that mid-day slump.
New Fav Pizza:
Ok so I think I have mentioned a few times on here that I suffer from IBS, and have had some issues with dairy and wheat. Pizza and pasta are my absolute favorite things in the whole world, but they tend to always make me sick. They say you sometimes get an allergy to the foods you love and eat most often...perfect right!! Well these are my two life-savers.
Udi's gluten free pizza crusts and Daiya cheese shreds. The Udi crust is thin and crispy, so you aren't going to get that doughy pizza crust that I especially love, but it's still the best I've tried so far. It's about $5 for 2 individual frozen crusts, but I typically get two servings out of each crust. The cheese shreds are dairy, soy and gluten free. These have tasted the best so far out of all the ones I have tried, and are the closest to melted cheese, but they smell like stinky cheese. And it's about $4 for a packet. And you can get both at Giant Eagle, or Whole Foods. Have you tried any gluten free or dairy free products you love? Please share.
New Fav Candles: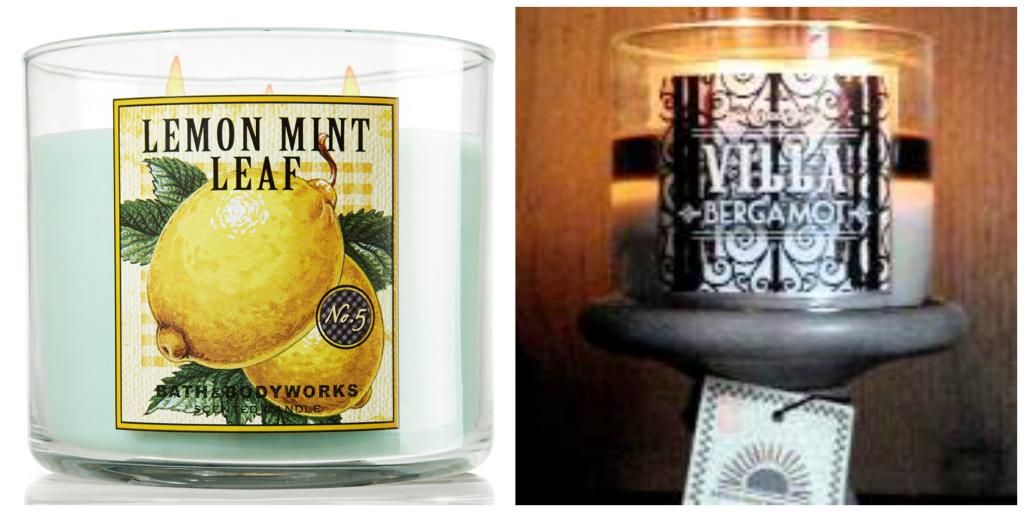 I have seen
Bath & Body Work's Lemon Mint Leaf
candle all over Instagram (
follow me
) and just had to get my hands on this. Oh my, it's wonderful, and so strong. I actually just left the top off this weekend and the scent filled the living room. I also picked up this
Villa Bergamont
candle as well which I love. They have an Italian Tuscany line going on now, and I want each and every one of them. I also picked up the Lemon Mint Leave scent in the Wallflowers and placed in each of our bathrooms. Rick says they now smell like the Hilton. I guess that's good right? Ha!
So what are you loving on this sunny Friday? Hopefully you are enjoying the sunshine like we are!

Follow Me: