So yesterday I posted about my workout, and now I am going to post on how I like to then ruin my workout. With these yummy Buckeye Brownies! Ha!
Seriously these brownies are totally worth it, and they utilize a boxed brownie mix, so they are super easy. Your family and friends will swear you slaved in the kitchen for hours when they taste these. It also works with a gluten free brownie mix, which is what I used, so if you are gluten-free, you can enjoy some of these wonderful brownies as well.
I actually made these over the weekend and took them over to our friend Jackie's house for a pizza and movie night, and everyone swore they were delish and couldn't even tell they were gluten free. A win in my book!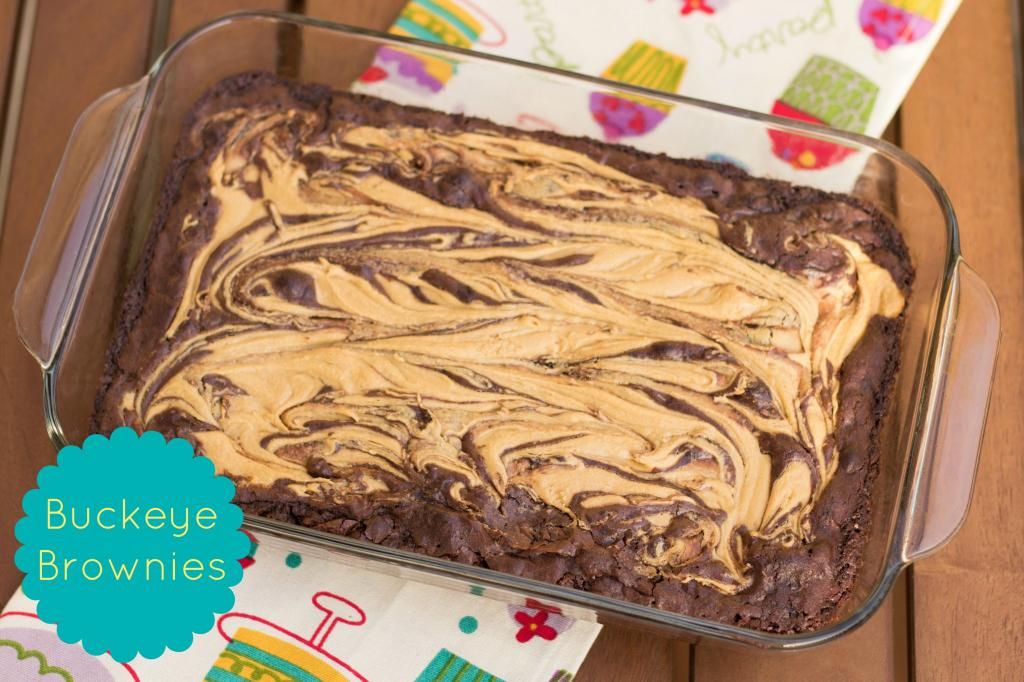 BTW: I found my inspiration for these brownies
here
. To begin, you need the following ingredients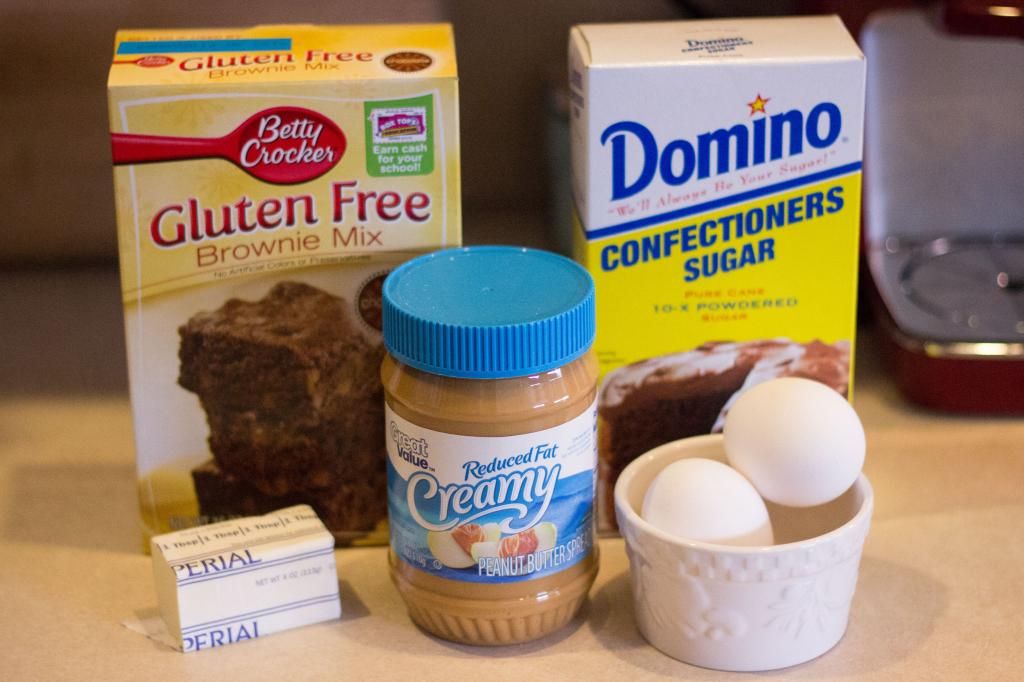 Ingredients:
1. Brownie mix of your choice plus whatever's needed to make it (mine needed 1/2 stick butter and 2 eggs)
2. 1/2 cup of peanut butter (I used reduced fat)
3. 2 Tbs of powdered sugar
4. Chocolate chips (my brownie mixed already included these, but you may want to add if yours doesn't)
Directions:
1. Mix the browning mix per the directions on the box. Spread into a greased pan.
2. Place 1/2 cup of peanut butter into a microwave safe bowl. Microwave for 30 seconds or until soft. Mix in 2 Tbs of powdered sugar.
3. Place 8 spoonfuls of the peanut butter mixture randomly on top of the brownie mixture.
4. Then take your knife and drag through the peanut butter mixture in zig zag patterns.
5. Bake according to the directions on the box and let cool completely before serving.
One thing to note about gluten free brownies is that they can dry out quickly if you cut them into individual squares. It seems once the air gets to them, they dry out quickly. I would recommend cutting when ready to serve and then keeping in an airtight container. Of course they may not last too long, so that may never turn into a problem :)

Follow Me: