As I mentioned yesterday, I spent the majority of last week in Chicago for work. We had a photo shoot for one of our client's projects, and since they are based in the Chicago area, that's where our shoot took place.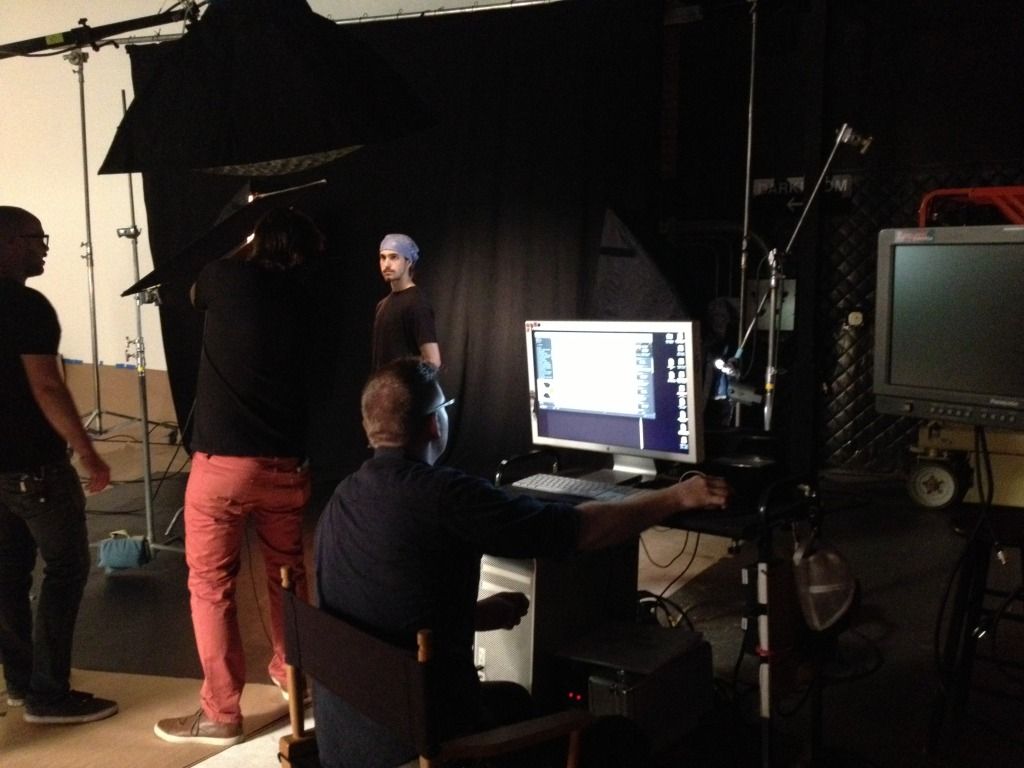 It's amazing what all takes place to get a handful of shoots. And it's amazing how creative and talented the photographer and crew were. Just watching them setting up the lighting and the way they were directing the talent, it just blew my mind and made me feel so uncreative...ha!
I so wanted to share so many pics of the process, but due to client confidentiality I just couldn't. The pic above was from the first day which was the pre-production day. This involves the pre-light where they set up all of the lighting and take a lot of test shots so that everything is set up and ready to go the next morning for the shoot. The guy in the picture above was actually the photographer's son, not our talent. This day also included a wardrobe review with the stylist. We did this earlier in the day so that she could go out and shop for anything that we may still be missing.
The shoot then took 2 days and we had 7 different people come in as our talent. I have been on a handful of shoots, and each time it is just so much fun to watch.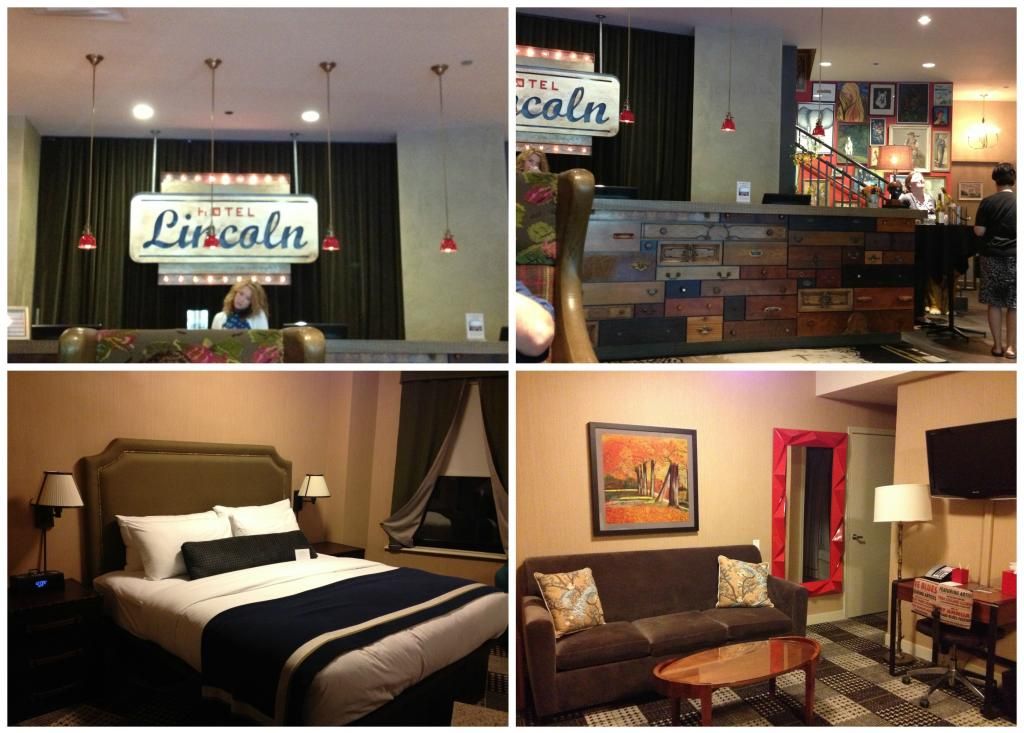 We stayed at an amazing hotel called the
Hotel Lincoln
in Lincoln Park. I mean look at how trendy this place is. I felt really hip staying here, even though at times I honestly felt like maybe I really wasn't cool enough...ha!
They had the most amazing little coffee shop right next to the lobby. The steel-cut oatmeal with dried fruit and brown sugar was amazing, and I loved that I could order almond milk in my mocha. I could have breakfast here every morning and be one happy girl!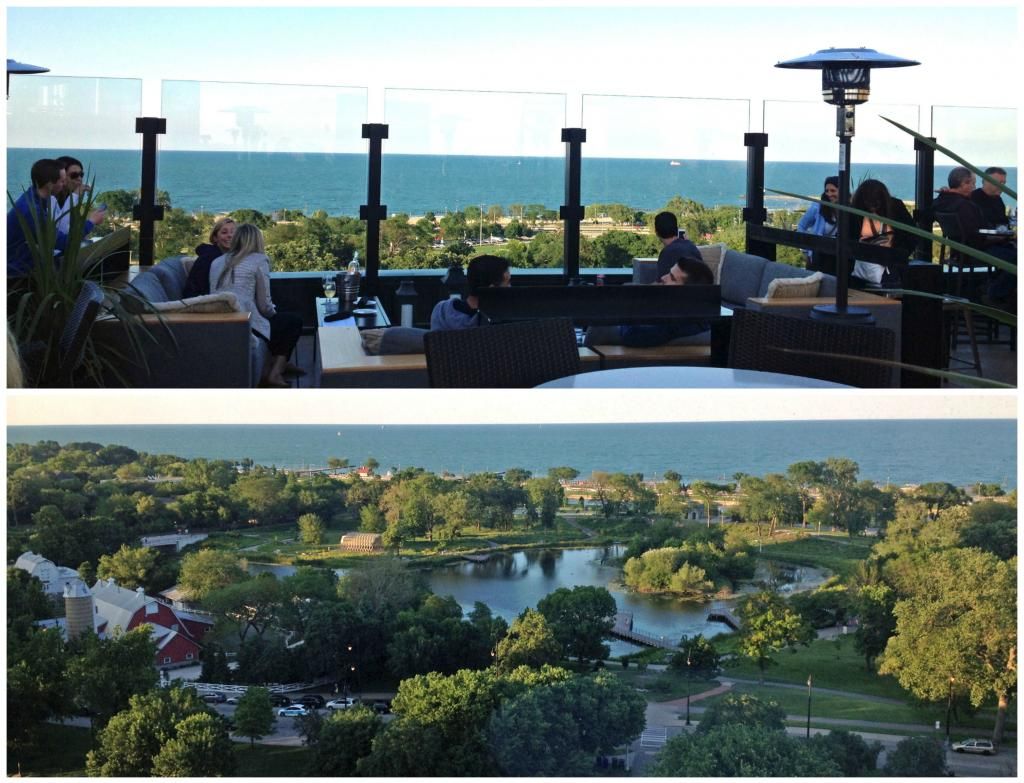 And to add to all of that, they had an awesome rooftop bar with the most amazing views. This is overlooking Lincoln Park and Lake Michigan. And I guess they also offer a free yoga class to guests once a week up on the roof as well. I didn't get a chance to do this because it was a little too late in the morning for me to then make it to the shoot, but I would have totally been down for that.
So one of the misconceptions I've found when it comes to traveling for work is that you get to experience all of these amazing cities. That may be true for some people, but I really didn't get to see much of actual Chicago (except for what I saw from a cab window), but I did get to eat at some amazing places.
The first night we had pizza at
Giordano's
. They are known for their deep dish pizza. I had a thin crust Hawaiian pizza, which was gluten free, but the guys I was with had a deep dish pizza and it looked amazing. It was huge also, and even sharing one pizza, the two of them couldn't finish it off! Oh and it takes like an hour to cook, so this is not a grab a quick slice of pizza kind of place. But it had a fun atmosphere, and the pizza was totally worth it!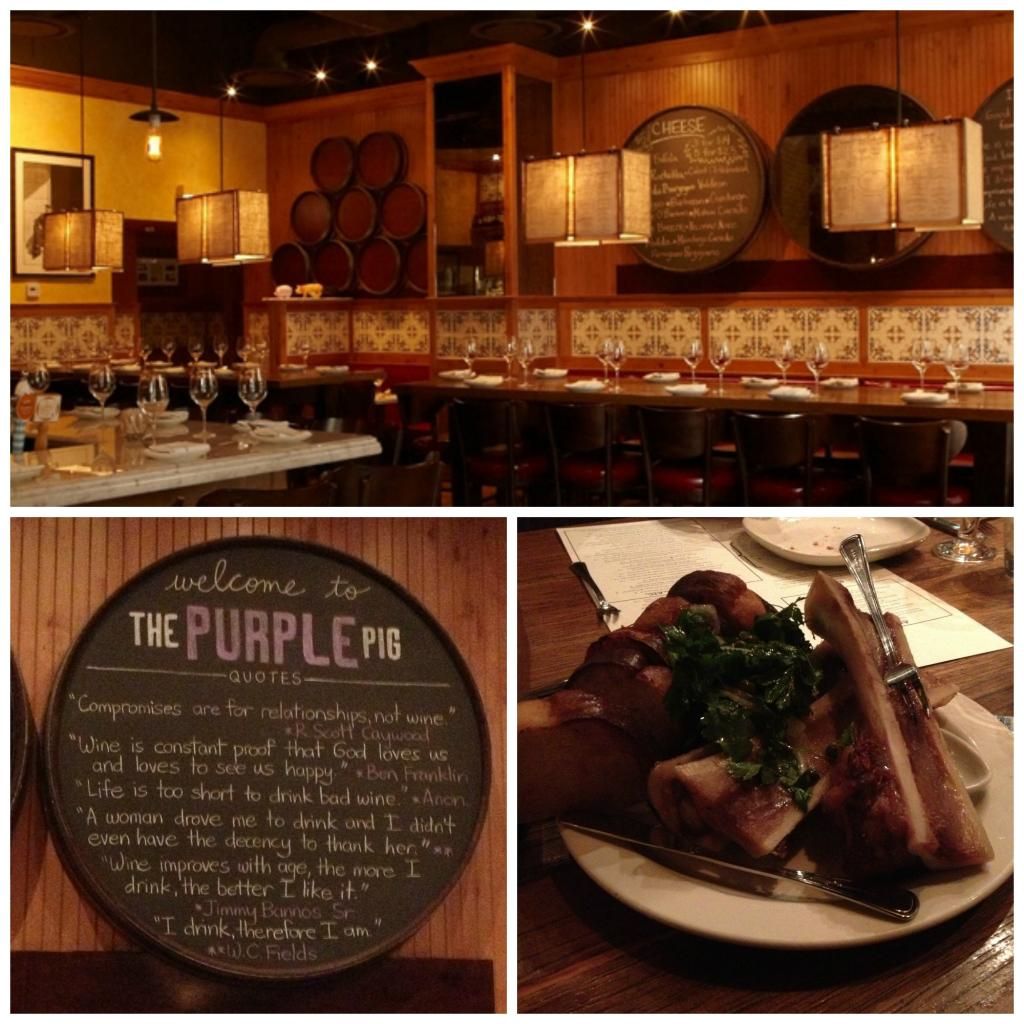 The next night we went to the
Purple Pig
. This restaurant features lots of Mediterranean small plates made of, you guessed it, pig. They also had some great mid-western cheeses and a great wine list. We ordered a bunch of different things to try, and one of these things included bone marrow. I am going to be honest here, I totally did not like this, but I hear other people think it's amazing. I think to best enjoy it you have to spread it on a piece of crusty bread and sprinkle some sea salt flakes on it, and since I couldn't have the bread, maybe that is why I didn't like it. Either way, to me it was like eating fatty grease, and it just wasn't for me. The mussels and the pork shoulder though, A-MAZ-ING!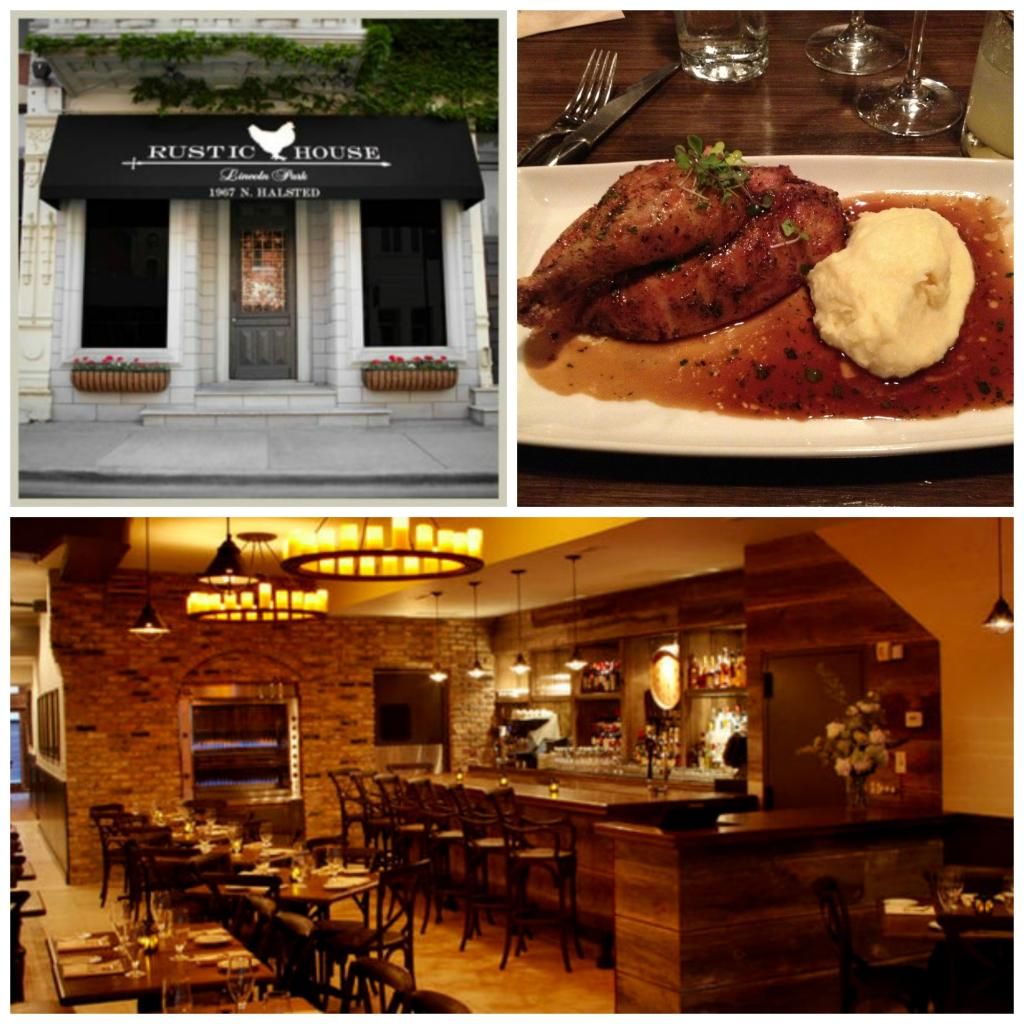 The last night was the wrap dinner with the client, the photographer and the crew. We went to the
Rustic House
, and everyone really loved it. I think it was one of my favorite meals of the week. Their specialty was rotisserie. I had the rotisserie chicken with garlic mashed potatoes, and it was just the most perfect comfort food. It would have been even more perfect if it was 30 degrees outside and snowing, but the ac was down low, so I guess it worked out just as well...ha! Some of the others had the chicken pot pie and the pork chop, and said both were amazing as well. Definitely a place to check out if you are in the mood for comfort food.
So that was my trip. I can't wait to go back and actually experience Chicago without having to work. I would totally want to stay at the Hotel Lincoln all over again just because the location was perfect. It was a short cab ride to all of the great shopping and restaurants, and it just had a nice trendy vibe. I'll make sure to work on being a little more hip then next time I visit :)
Have you ever been to Chicago? What places must I see next time?

Follow Me: