Summer is in full swing! And although I love spending tons of time outdoors soaking up the sun, the one thing that I hate about summer is...bugs! Bees, wasps, and anything with stingers just freaks me out! I have been known to walk around the condo instead of taking the stairs off the deck just to miss a bee's nest that was too close to the stairs. And if a bee or anything with a stinger is in the house...watch out...I tend to have total freak outs. So what's a girl to do? Get a hand-held bug zapper.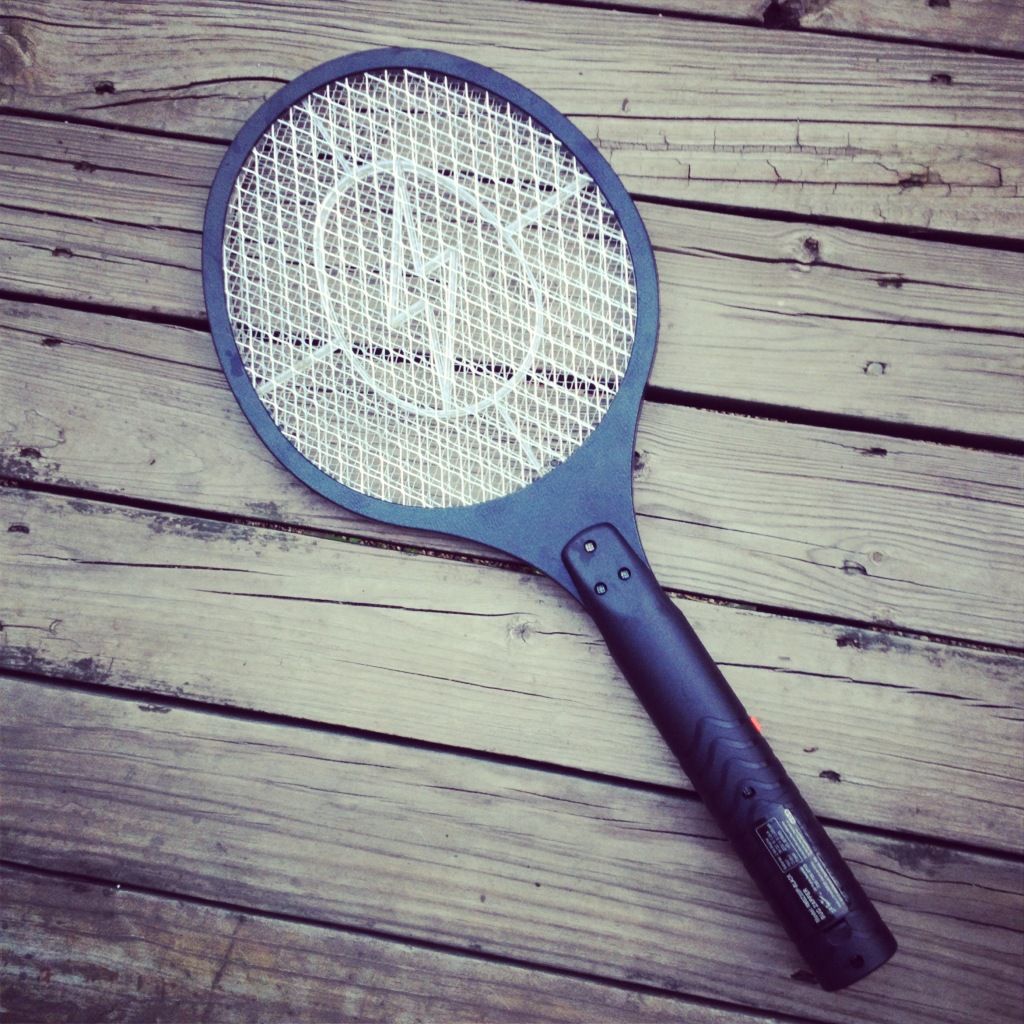 These puppies are about $7 at Walmart, and take 2 AA batteries (not included). And they will kill any bug instantly. All you have to do is push the little button on the side to start up the zapper, and then hit your bug. Or if your bug is up against a surface, you can just lay the racket up against the bug and the surface and as long as some part of the bug comes in contact with the wires in the racket, it will zap them. And sometimes their legs, wings and other body parts catch on fire. It's small sparks/flames, but it's kind of neat to watch. And super handy. We have actually given this as a gift to some of our family members, and they love it as well. It also serves as entertainment sometimes in a party setting. People just love killing bugs I guess.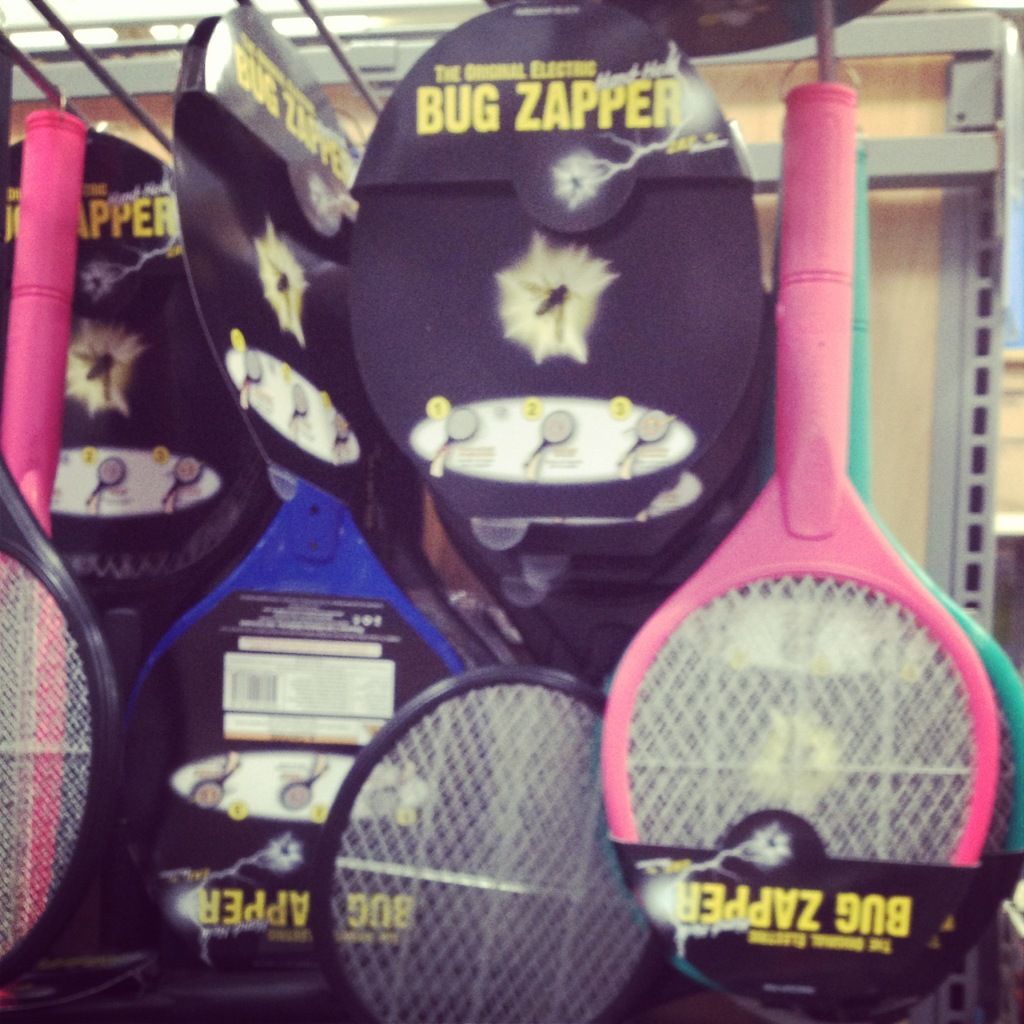 And now...you can get them in different colors! I was at Walmart the other day, and came across this display of bug zappers. I may need to get one in pink so both Rick and I have our own! So now you can be bug free and enjoy your summer! Ok, well I may still have my freak-outs, but thankfully Rick comes to the rescue and saves me from the bugs. Being a strong woman doesn't matter when it comes to stingers...ha!

Follow Me: