My poor girl has a boo boo, and has been wearing the cone of shame for the past couple of days. When I got home from work on Friday, I noticed that she had a horrible sore on her back leg. I immediately called the vet to see if I could get her in the next day. Thankfully since we are such awesome clients, and own 1/4 of the vet's office from all of the vet bills we have paid over the years (joking, but probably partially true), they were able to get me in the next morning. By later that evening, her poor little chicken leg had swollen almost 3 times the normal size. In order to keep her from licking her sore, we had to bring out the cone of shame.
Poor Abby has actually gotten rather used to the cone of shame. Last summer she wore it for almost 3 months straight due to a toenail issue. I think it probably bothers me more than it does her (or at least that is what the vet keeps telling me...she is fine, leave it on!).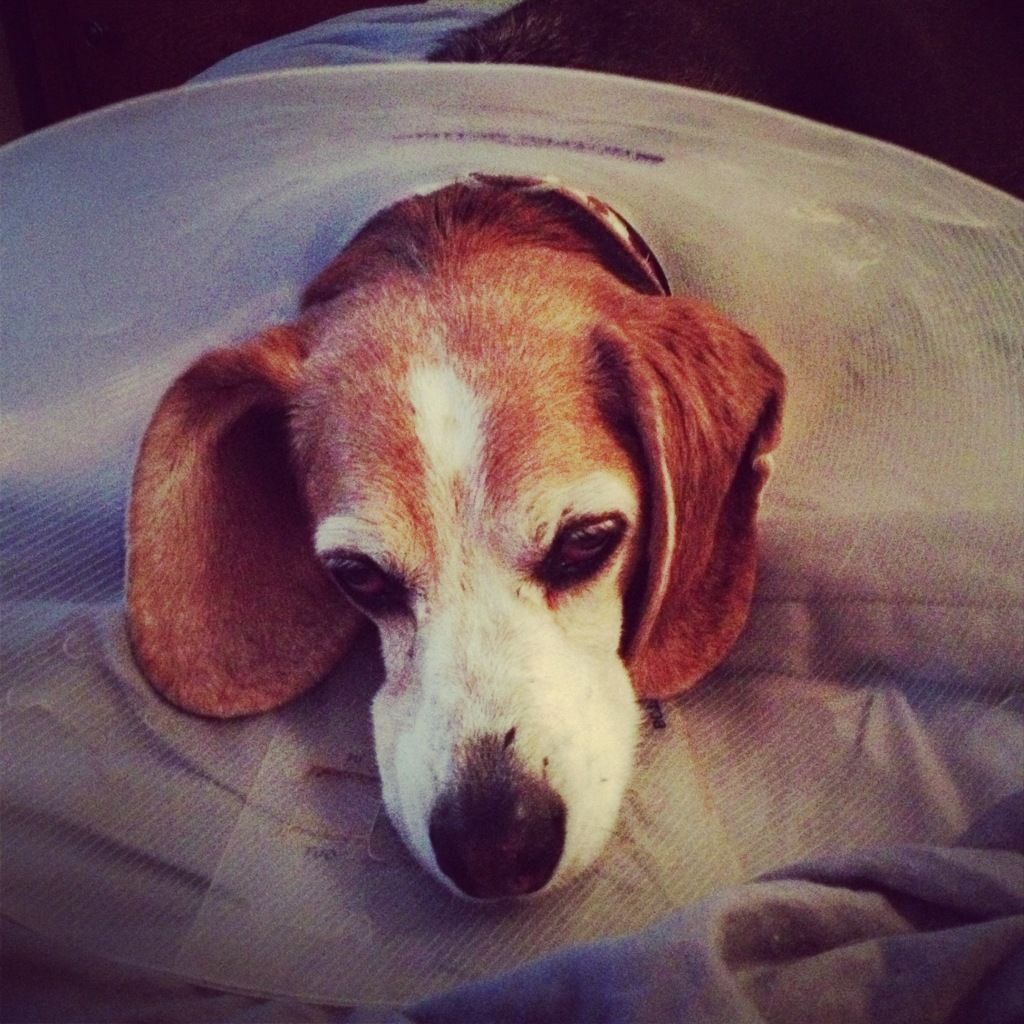 The vet put her on an antibiotic, as well as an antihistamine/prednisone for itching, and I think they are making her pretty drowsy. The good news is, she has been staying out of trouble since she is drugged up!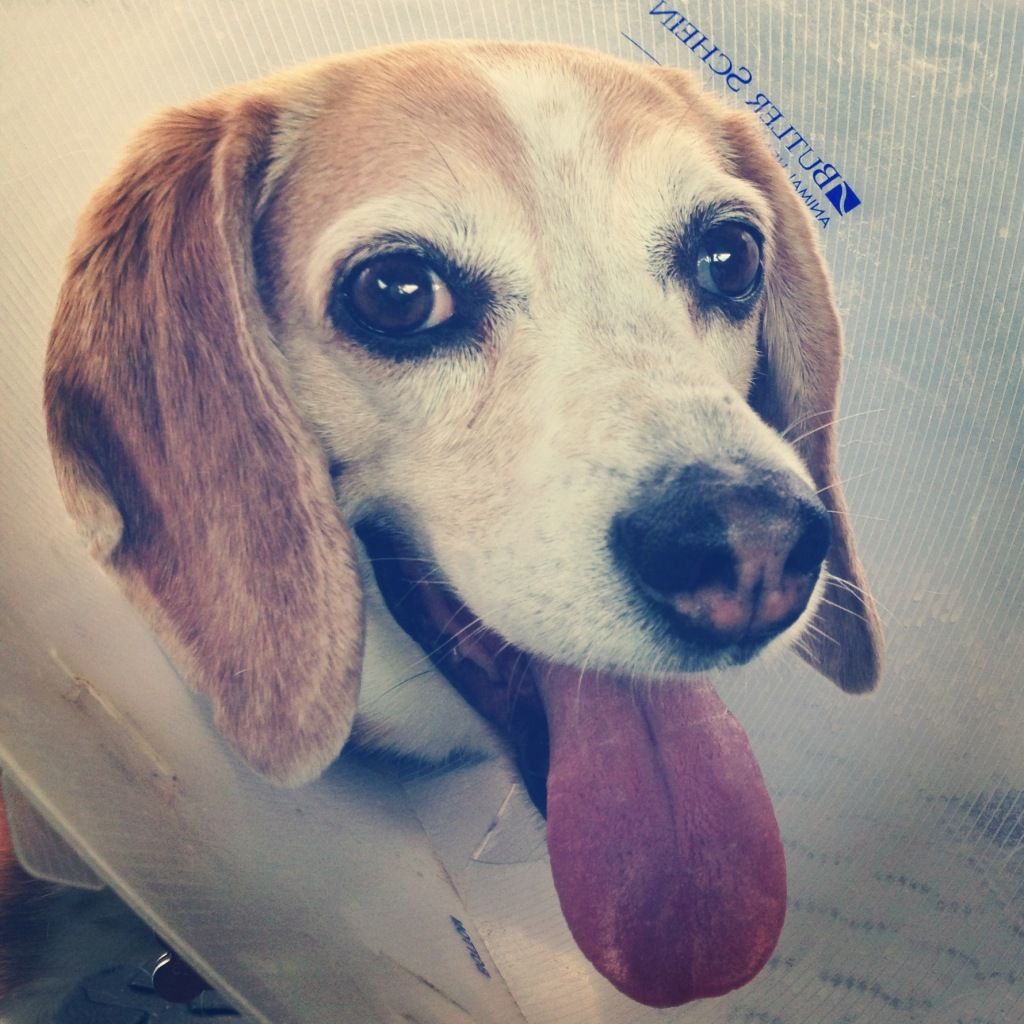 After our vet appointment on Saturday, Rick and I decided we needed Chick-fil-A, and Abby decided she needed some waffle fries. Waffle fries make everyone better right!!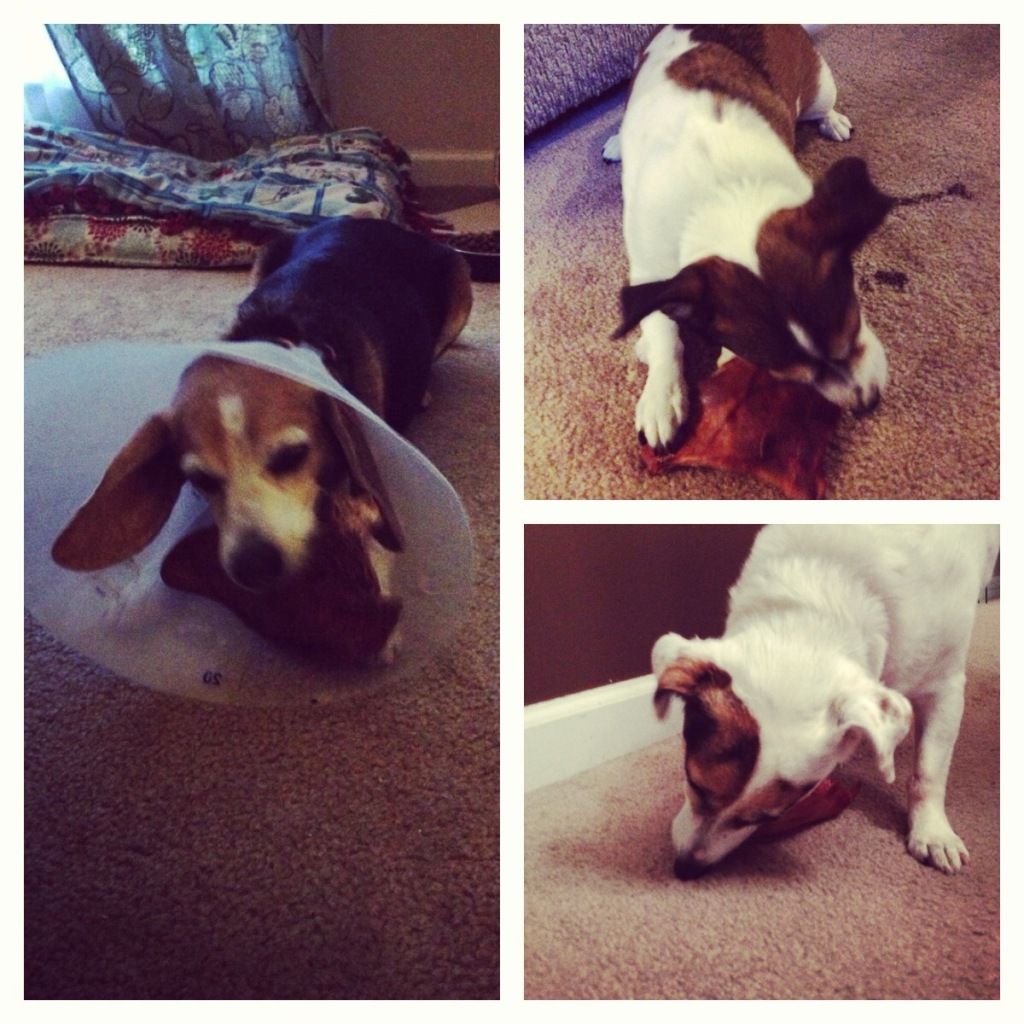 The cone of shame didn't keep Miss Abby from enjoying some pig ears later that evening. Rick and I grilled steaks on Saturday night, so Rick decided that since we were having a little splurge for dinner that the puppies needed a little treat as well. Since Abby couldn't get a good grip on her pig ear, she was struggling a little, but managed to finally eat it all. It did take her more time to finish hers than the other pups (which usually she finishes hers in half the time they do), but it helped her stay out of trouble for the night.
We like to play a few games with Abby. We feel it helps to tire her out and keep her out of trouble. One of the games we play with her is what we call Hungry Hungry Beagle. Whenever she eats her food, she typically scarfs down her food. So sometimes we spread her food out over the kitchen floor and make her go around and pick up each individual piece. It forces her to slow down when she eats and gives her something to do. We call this the hungry hungry beagle game because she looks like a hungry hungry hippo. It's even more fun to watch her do it while wearing the cone of shame.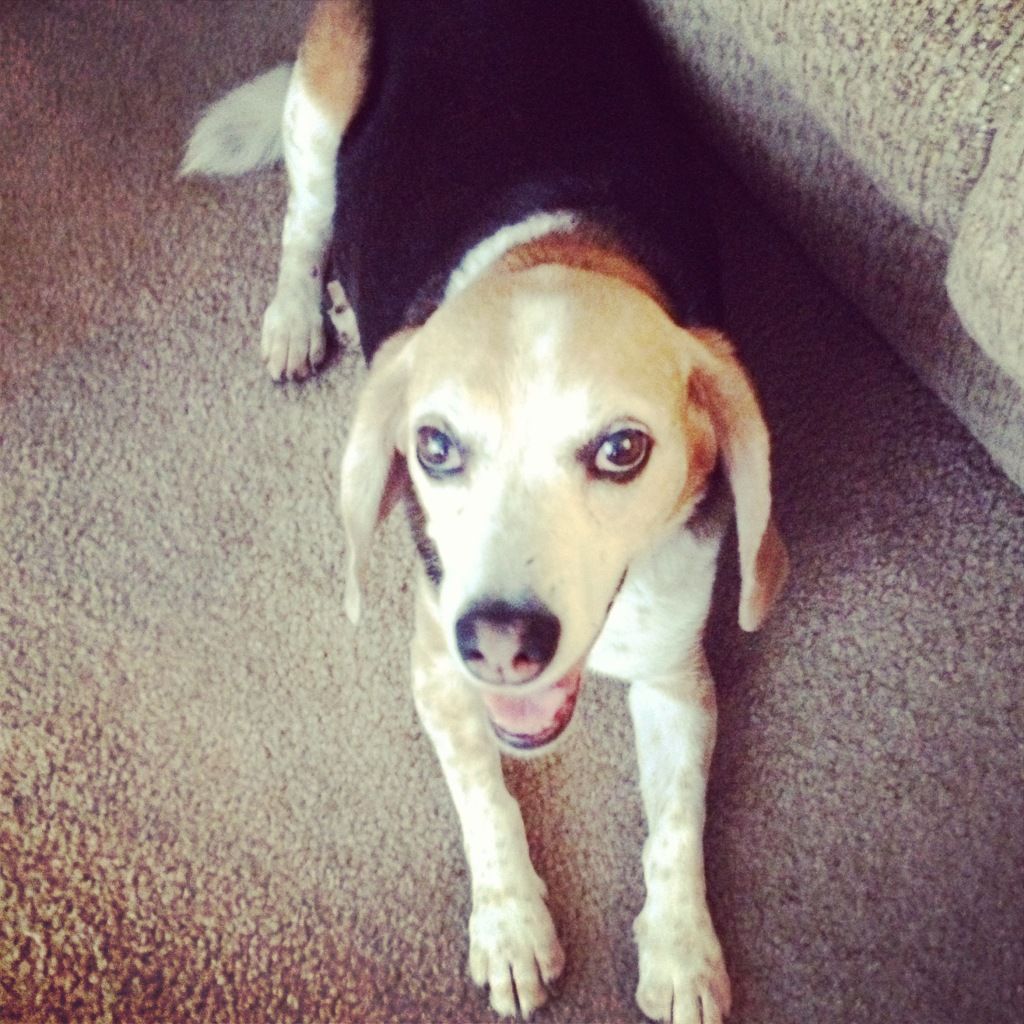 Hopefully soon my baby will be feeling like herself again, and will be back to being a happy pup. This picture was taken last week, a few days before she was stuck with the cone of shame.

Follow Me: