This weekend the puppies got to go on a little road trip to Grandma's. Rick's sister and brother-in-law were visiting his parents from Washington DC, so we loaded everyone into the Jeep and headed up north to Medina, OH. Of course we had to bring along the pups so they could run around with the other dogs and get super spoiled by Grandma.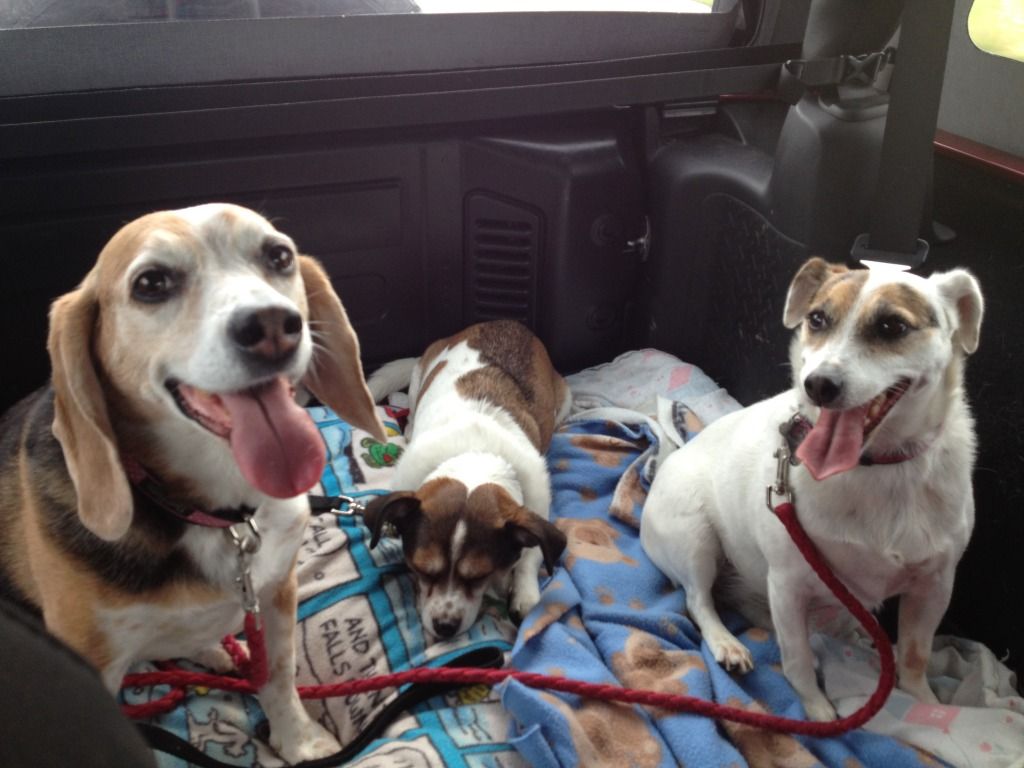 For the most part they behaved in the Jeep and laid down for most of the trip.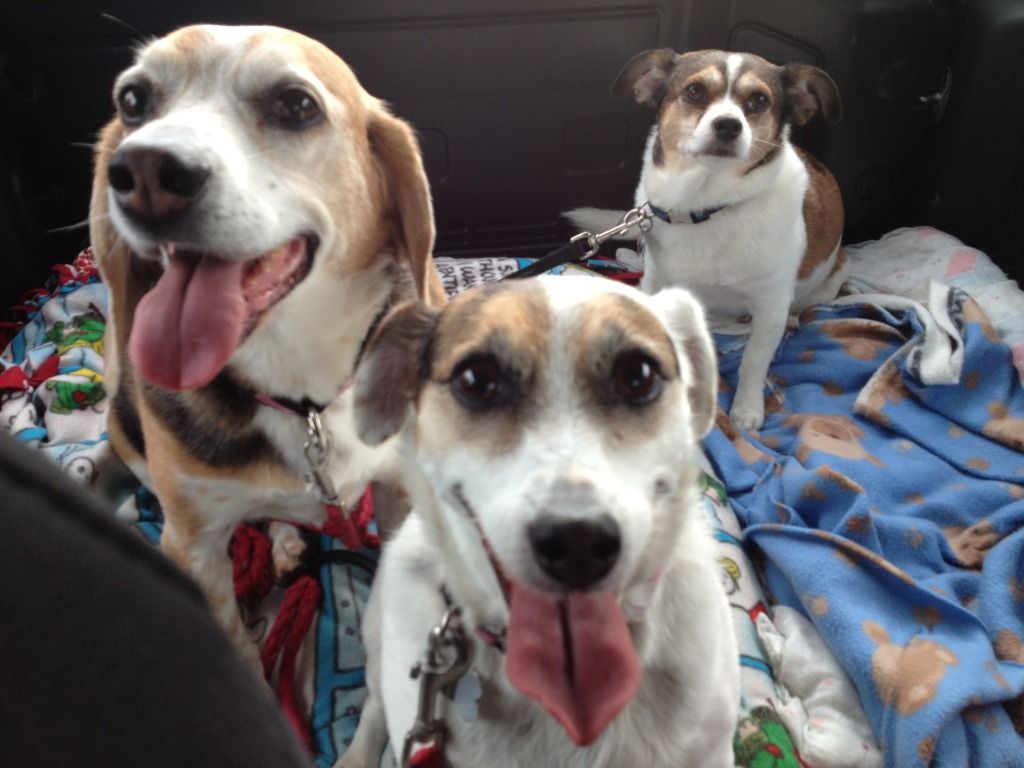 Bryn (the one in front) was somewhat of a spaz, and Napoleon (the one on the right) didn't understand why he had to ride in the back with the other dogs. Every time I looked back to check on them, he perked up and looked at me like...come on Jen, let me up front. Abby, my pup (the one on the left) is usually the one who misbehaves, but she is not too bad in the car.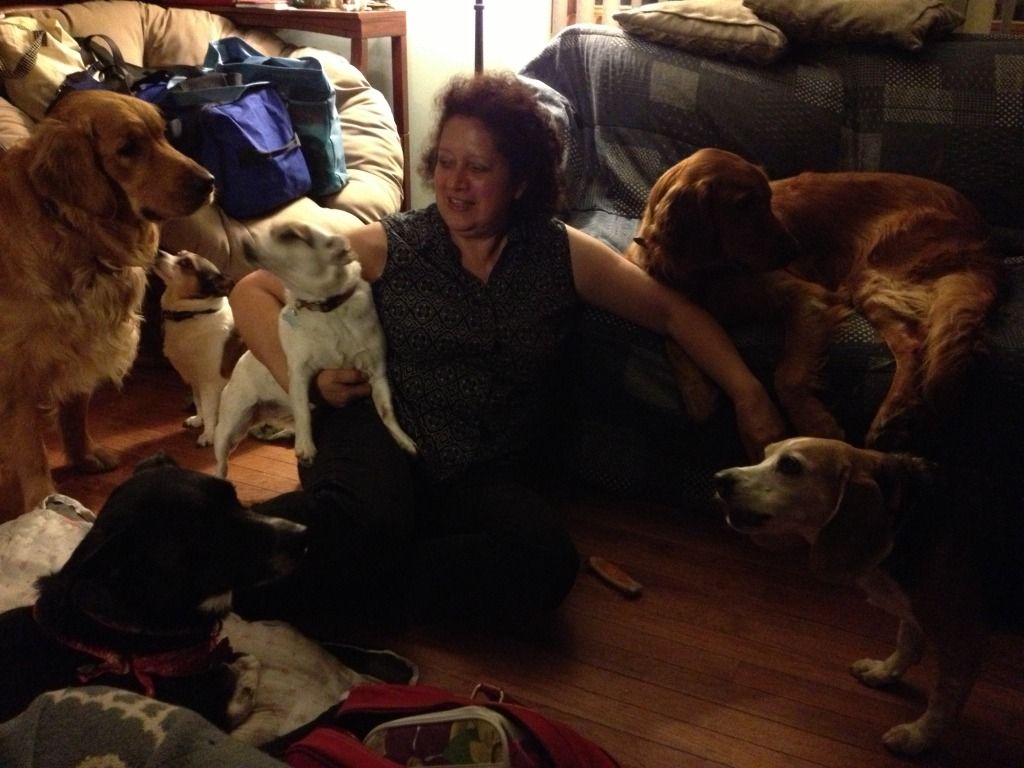 They all love their Grandma. She is like the dog whisperer. She wanted to get a pic with all of her pups. This is everyone, minus Baxter. There were a total of 7 dogs running around, so it was kind of crazy, but they all had fun.
Friday night we had a huge cookout with burgers, brats, corn and roasted veggies. And then on Saturday morning, Rick's parents made us all sh*! on a shingle. I had never heard of this before (I grew up very sheltered apparently), but I guess it consists of a piece of toast, with chopped ham and gravy, and then scrambled eggs on top. I didn't eat any of the bread, and just had the ham and eggs, so I asked Rick if I just had sh*! for breakfast...ha!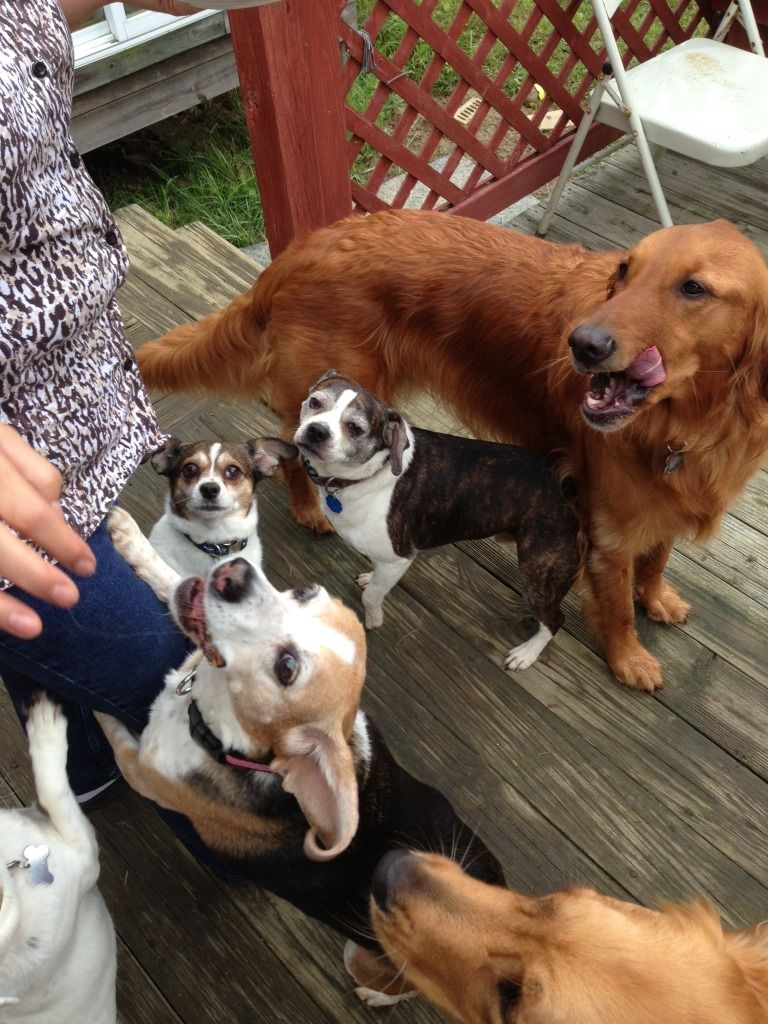 And of course the puppies had to have their sh*! on a shingle as well.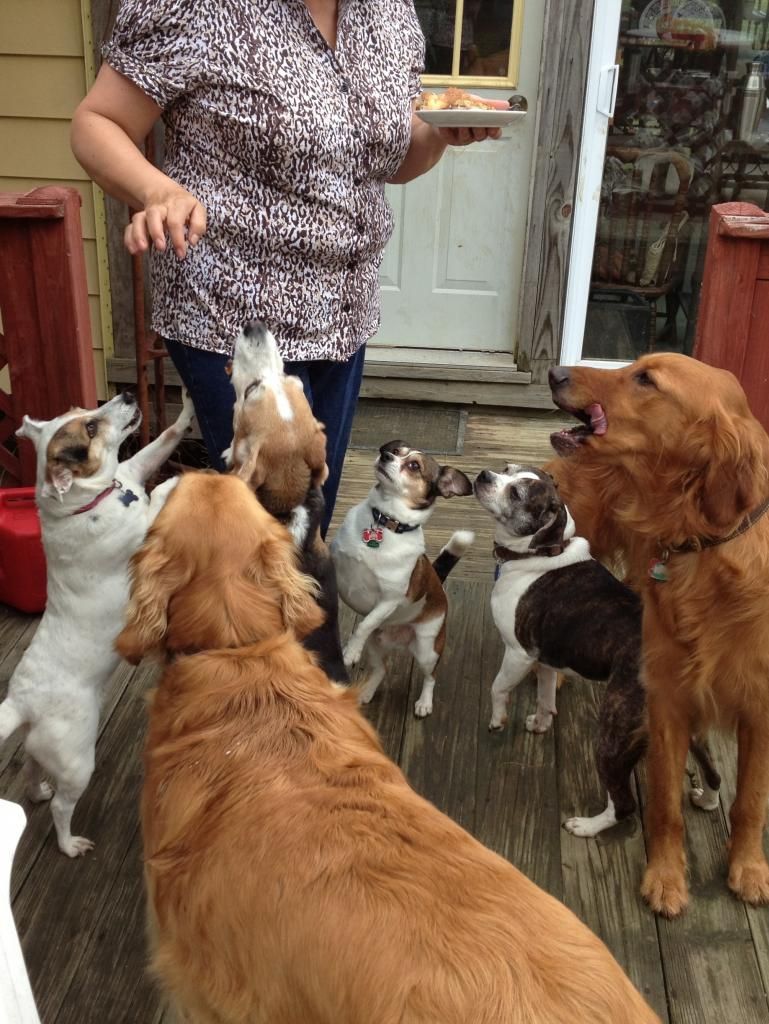 OMG, they loved them it you cannot tell!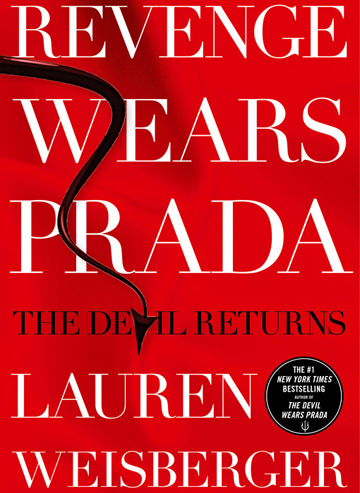 The rest of Saturday and Sunday were pretty leisurely. I finally finished Revenge Wears Prada, and actually really liked it. It was much different than I expected and had no idea what was going to happen in the end. It was one of those books that once I got into it about half way, I just couldn't put it down. The first part wasn't bad, I just kept waiting to figure out what was going on...if that makes any sense. I just didn't get direction what it was going for the first 100 pages or so. But I read about half of it just on Saturday alone. I highly recommend this book, especially if you loved The Devil Wears Prada.
Hope everyone has a wonderful Monday and an even better rest of the week. I am hoping to share my Hocking Hills photos in the next couple of days. And if you missed my 4th of July recap, you can find it
here
.

Follow Me: