Happy Friday ya'll! Wow am I so glad we made it through another week. I'm also glad that it's my birthday month!! My favorite month of the year of course. My birthday is actually on Monday, but I have been celebrating for the last week, and will continue to celebrate for as long as my family will let me get away with it.
Today I wanted to share some of the things that I have been loving this week that I think you will love as well!
1. O Loves M Yoga Mat Bag: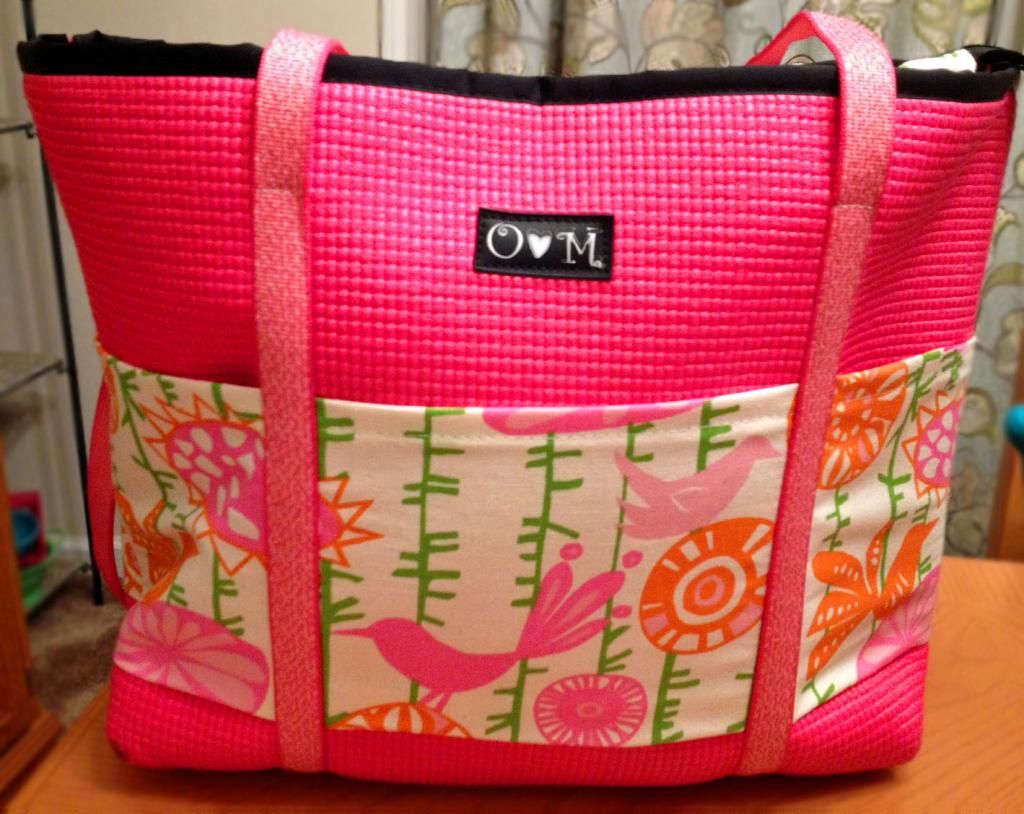 I love this bag for two reasons: 1. It is super cute and 2. It's made from un-used yoga mats that companies were planning on throwing away. Eco-friendly, and cute! They come in all kinds of styles and colors/patterns, so there is a bag for everyone. I love this tote size and use it as my gym bag. The patterned fabric is actually pockets, so you can stash a lot of stuff in this bag. You can find out more through the O Loves M
website
. I actually picked my up at the FrontRunner store in Worthington Mall if you are local.
2. Sam Edelman Gigi Sandals: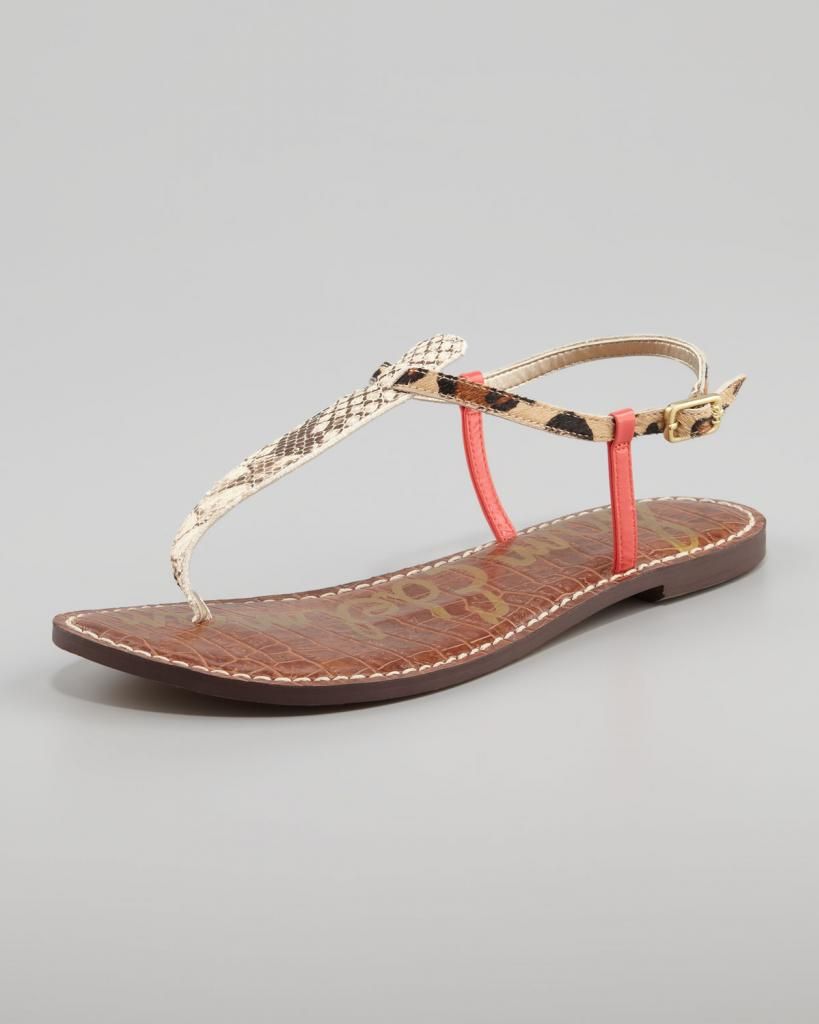 I shared these last week during my
Friday Favorites Birthday Wish List
. I immediately ordered them after posting my list and they arrived early on Monday (gotta love
Zappos
!). I have already wore them twice this week and they are actually pretty comfortable, in addition to being stylish.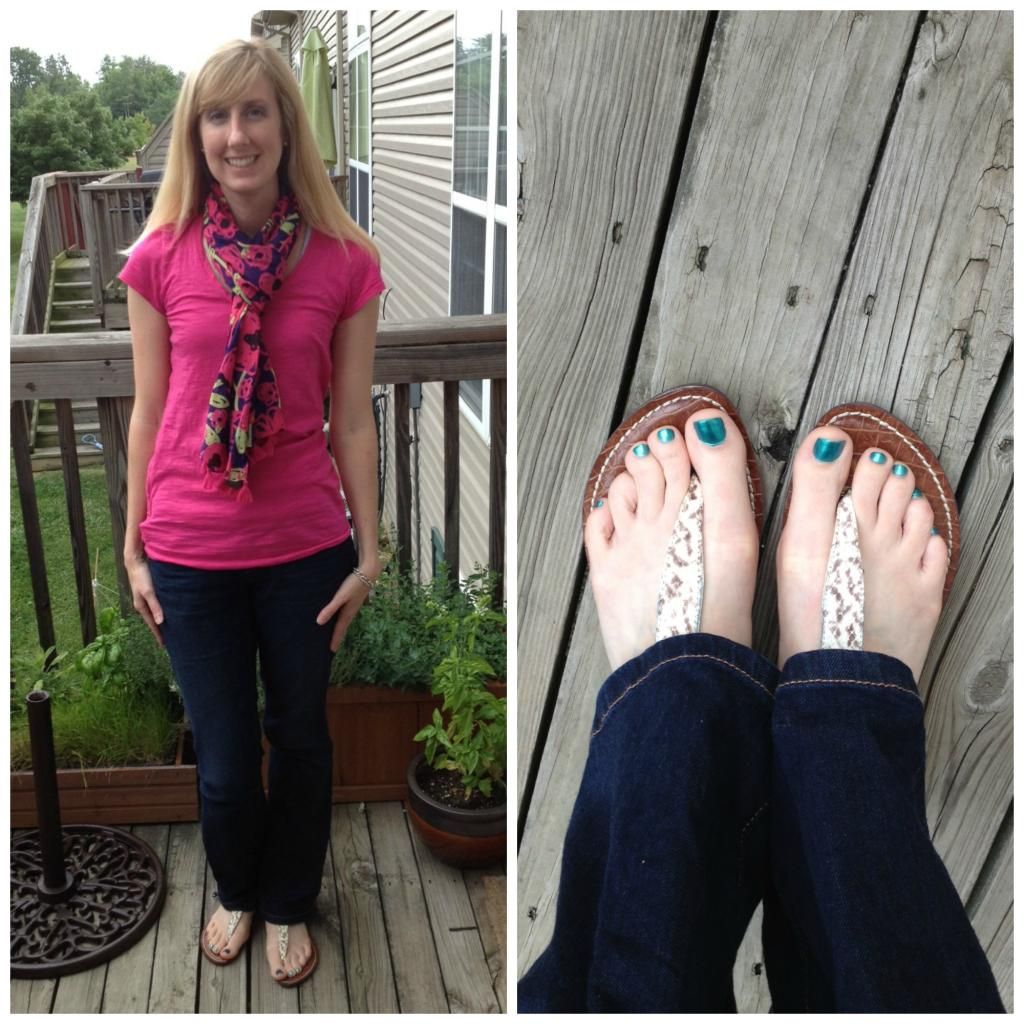 Here is one of the outfits that I paired them with. I also love this scarf which I got at Coach last spring. The jeans and t-shirt are from Loft (which is where half of my wardrobe is from).
3. Necklace and Earrings from The Rad Market:
I also ordered these last week and was excited to see them come in the mail this week. I came across
The Rad Market
through Katie at
Keep Calm & Carry On
. She actually hosted a giveaway, and had included a code for a 20% off discount. If you check out her blog, the code might still work :)
4. Interior Therapy with Jeff Lewis:
I am kind of obsessed with this show. I have always loved Jeff Lewis. I think he is somewhat crazy, but I fully admit that I love watching crazies on TV. The basis behind this show is that Jeff and his crew helps families that have decorating issues, that then turn into therapy sessions. One show was about a family who had 7 cats. The wife wanted to keep them all, but her husband wanted to get rid of some of them because their son was allergic. Jeff and his crew went into the house, convinced the wife to give half of the cats to a rescue, and then turned their garage into a family room/cat room. This allowed them to get the cats out of the house, but also provided a fun room for the family to spend time with them. The episode on this week was about a newlywed couple that lived in a castle. Yes a real life castle. The new wife didn't care for her husband's digs, and so they compromised and decorated one room to look more modern. It's a fun show if you are into decorating and design, but are also looking for a little reality thrown in.
5. My New Fav Commercial:
My favorite part of this commercial...where the wife says "I like a clean kitchen" and the husband says "I don't do any cleaning, I make dirt." I keep saying this will be me and Rick someday.
Hope you have a great weekend! What are you loving this week?

Follow Me: