Happy Monday! I am a little behind on my weekend recaps, so today I'm sharing two weekends in one.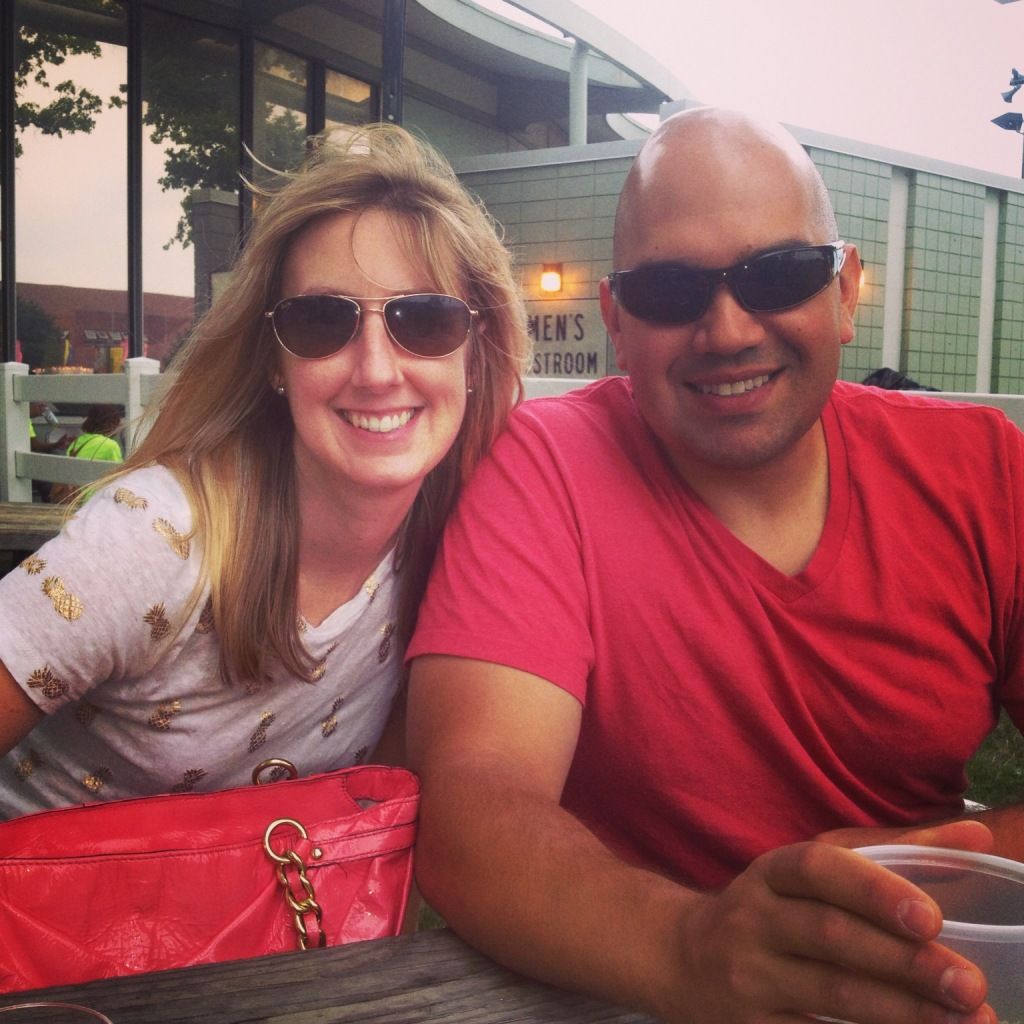 Last weekend Rick and I went to the Ohio State Fair with some good friends.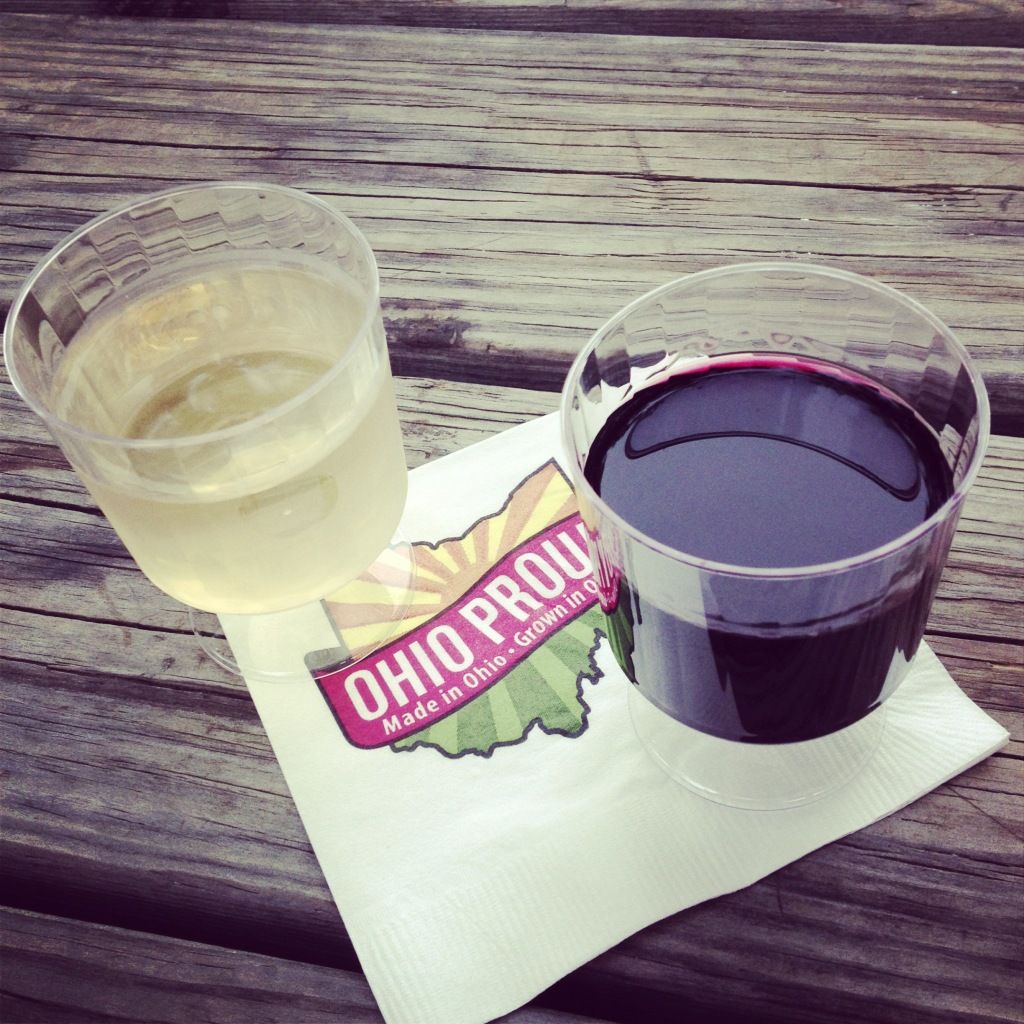 We started off our fair adventure with some Ohio wines and beers. Perfect way to kick off a fun evening if I do say so myself!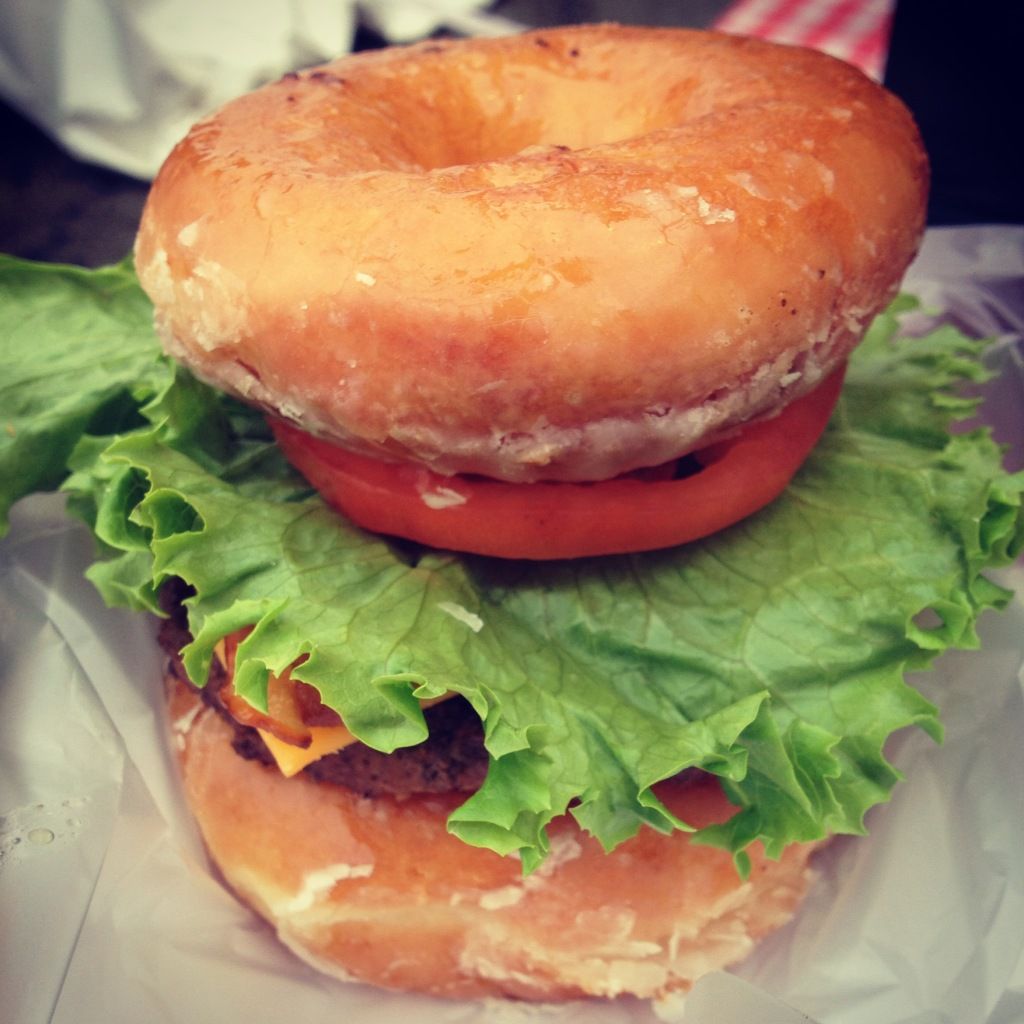 We then enjoyed some delicious fair food, including this Krispy Kreme burger...yum!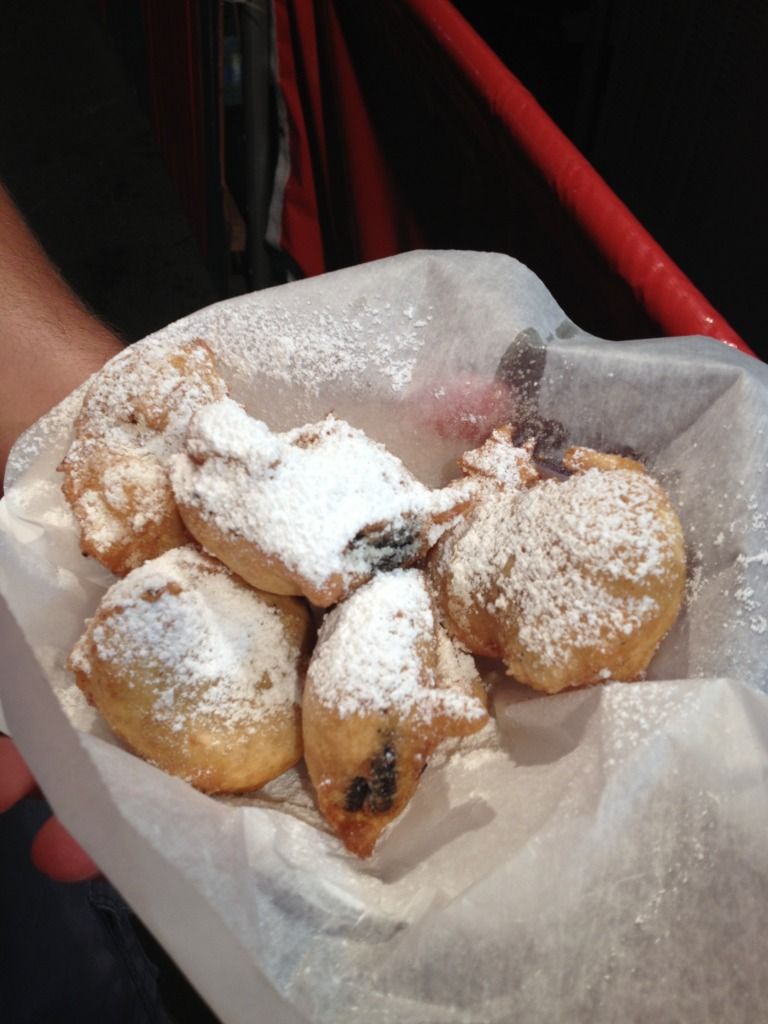 We of course had to also enjoy some fried Oreos, fried Nutter Butters and fried Smores. The fried Oreos were my favorites. The fried Smores were a little disappointing. I think the graham cracker got a little soggy when it was being fried. Rick really liked the fried Nutter Butters.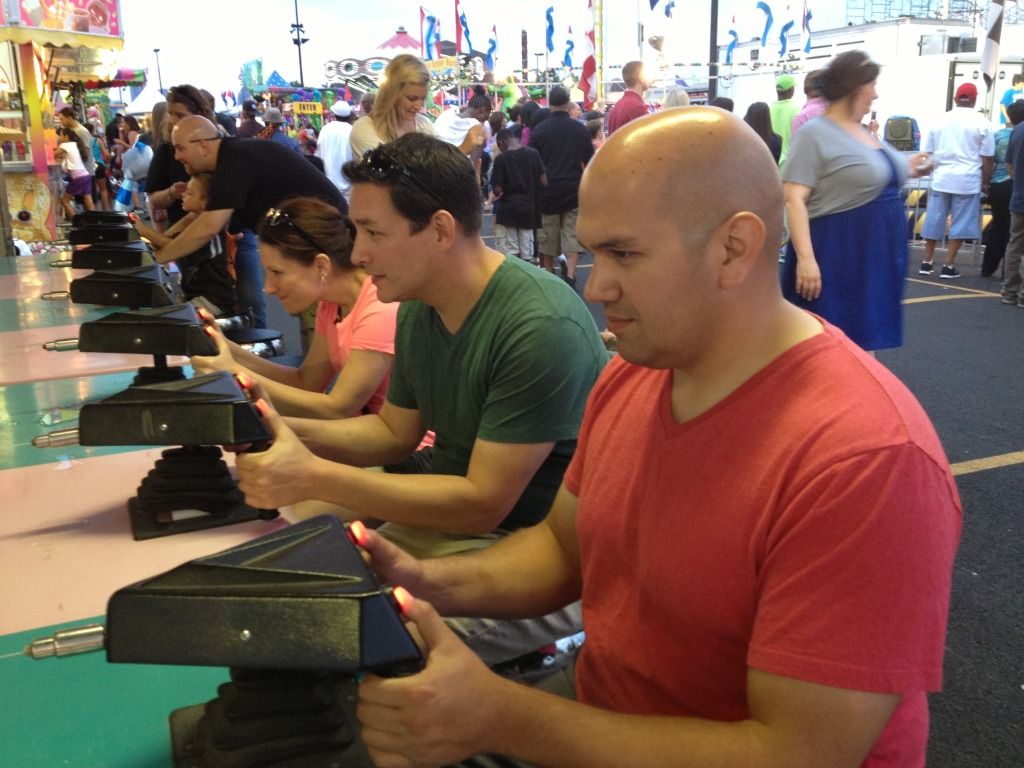 We of course had to play some games. Jackie had to show the boys how it was done.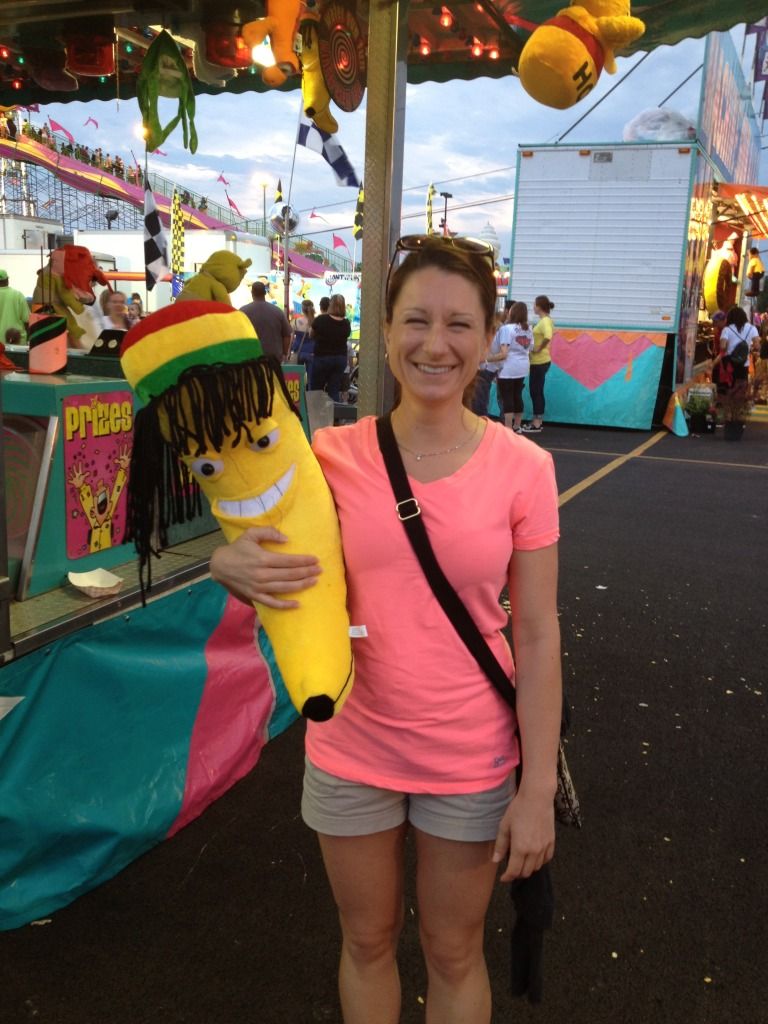 She of course won and took the top prize!
We also visited some of the animals. Here is a baby calf...born at the fair.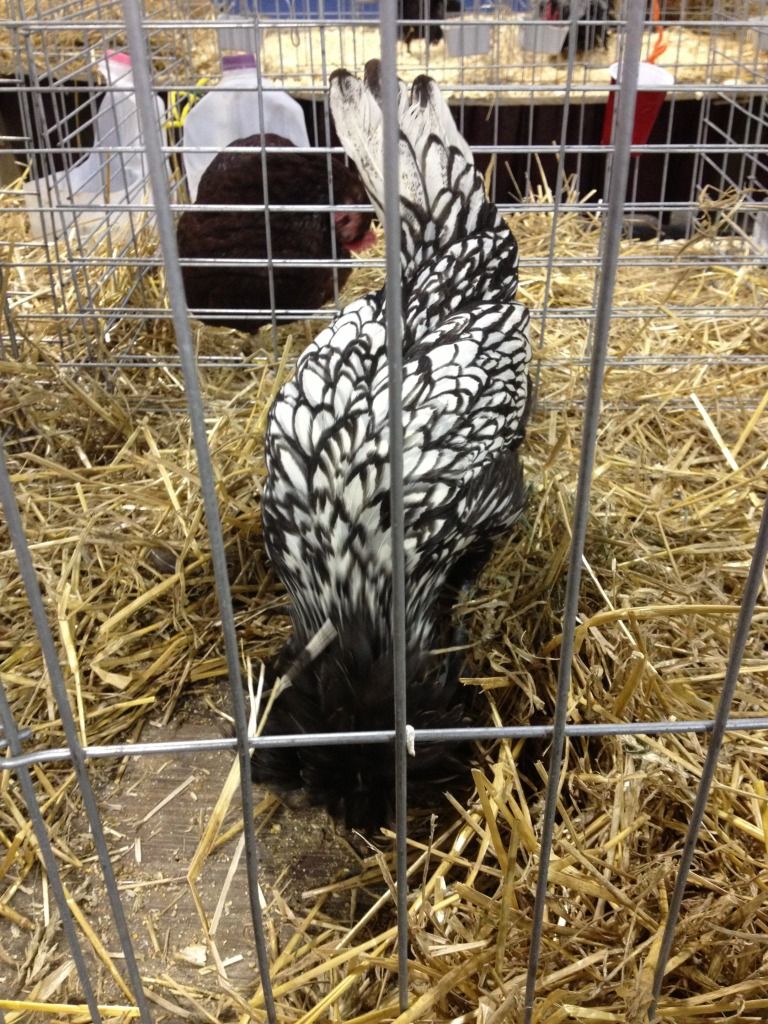 And of course the chickens. I keep telling Rick I want a fancy chicken with the pom pom heads.
This last week Rick and I were on vacation (recap to come as soon as I go through my 250+ pictures). This weekend was spent in the car and catching up on laundry...not so much fun.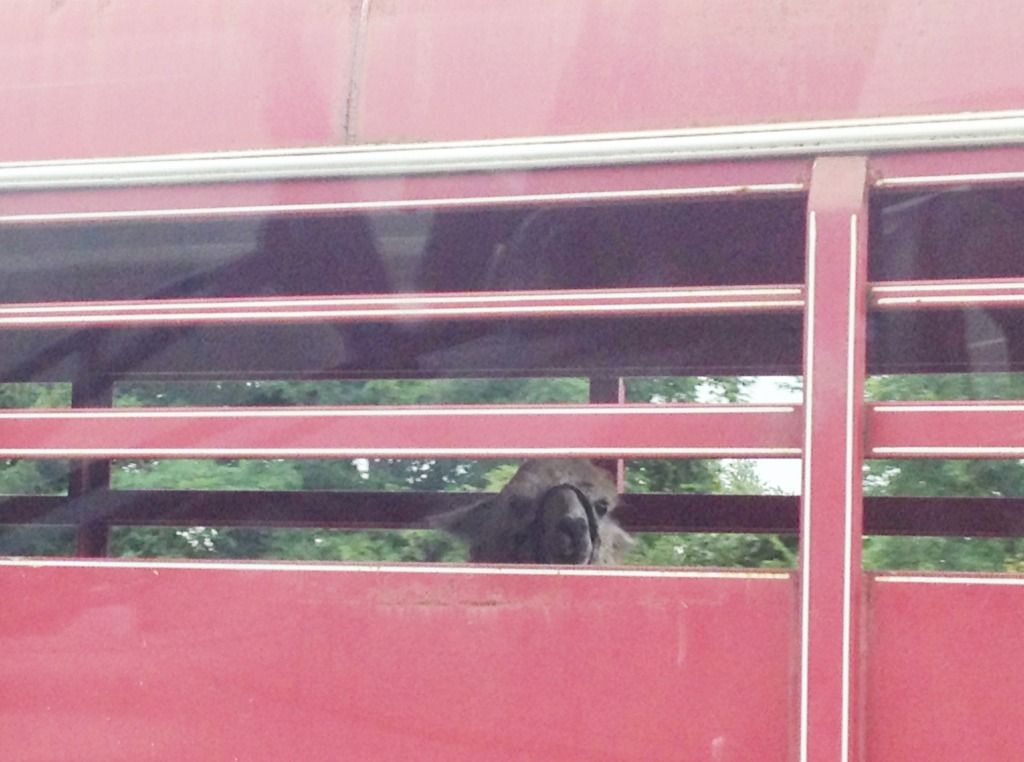 But I did want to share a fun pic from our car ride home. When we were around Lexington, KY, we passed a trailer with a llama in it. I have a slight obsession with alpacas and llamas, so of course I got super excited. I told Rick that this llama was saying "Hi Jen!" when we passed by. I think he thinks I am nuts! Ha!
Abby is super glad we are home. She has spent the last week with my parents and the kiddos. She is super exhausted and has slept pretty much since we got home. The other pups are still with Rick's parents until Tuesday, so Abby is also enjoying being the only child for a few days. She is super happy about that!
I'm hoping to share some vacation pics in the next couple of days so come back for my recap on the Smoky Mountains, Gatlinburg TN, Asheville NC, and The Biltmore Estate. We had an amazing time, and I'm sad to be back, but happy to be back into our daily routine.
Linking up today with
Life of Meg
for Mingle Monday and
Sami's Shenanigans
for Weekend Shenanigans.

Follow Me: