A few weeks ago, one of my best friend's daughter had her 1st birthday. When my friend asked me about a month ago if I would bake some cupcakes and the smash cake I immediately said yes. Baking is my thing, and I love to make cupcakes. But then I sort of panicked because I know how to bake, but I don't really know how to decorate.
Luckily I came across an idea from Christina over at
Carolina Charm
to use a stencil to make a glitter number on the cake and thought it would be perfect to make a hot pink glitter "1" on a fluffy white cake.
I purchased a 6" cake pan at JoAnn's and baked two layers. I only purchased one pan, so I ended up baking half of a white cake mix first, let it cool, and then baked the 2nd half of the cake mix. I then used some store bought white fluffy frosting to ice the first layer, then added the second layer, and iced the whole thing.
I found a cute number "1" by Googling "stencil number 1", printed it out, and then cut it out to make a stencil. I laid it on the cake and then took some hot pink glitter and shook it over the cake inside the stencil. I then brushed the glitter off of the stencil before removing it. When I removed the stencil, it did pull off some of the icing, so I did have to add some more to fix it up a little bit.
I then took some hot pink frosting that I had from the cupcakes we were also making, added a little more white frosting to make it a lighter pink, and piped around the number "1". I then added some dots around the bottom just to finish it off. I was pretty excited about how it turned out!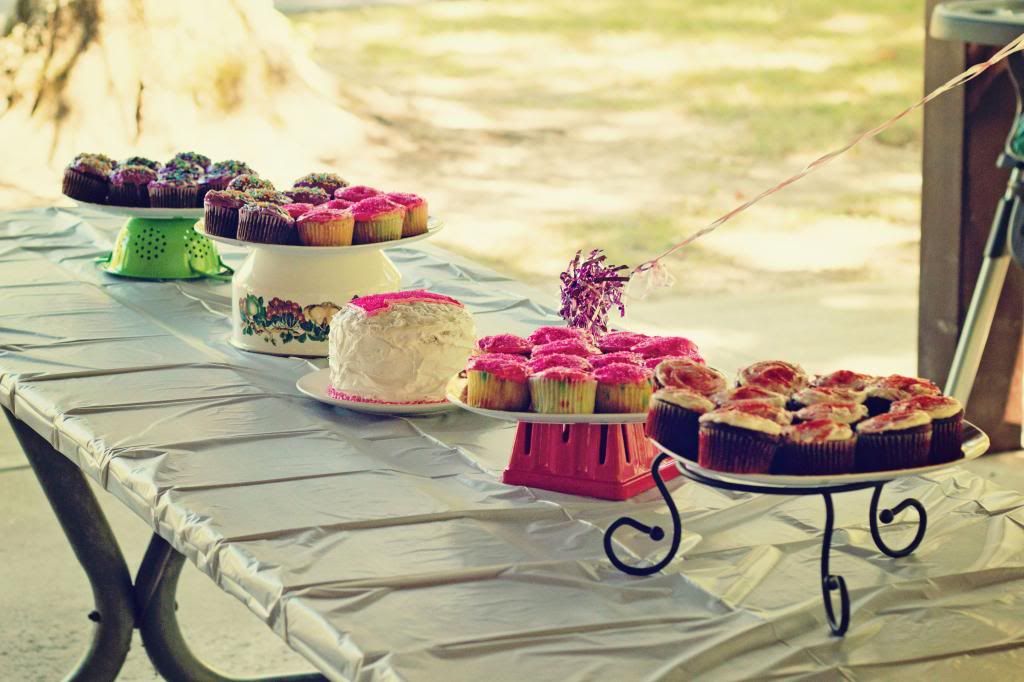 My friend, and another one of my best friends came over two nights before the party and we had a cupcake bake-off. We baked 3 cake mixes (funfetti, chocolate and red velvet) and made almost 6 dozen cupcakes. The next night we frosted them all and packed them all up for the party the next day. The guests loved them, and said they were delish! We also received compliments on our cupcake display. Unfortunately I didn't think about this until around 11 pm the night before, so this was the best I could come up with after a few glasses of wine and some late night searching through my cabinets...ha!
The birthday girl wasn't sure what to think of the cake at first.
But after feeding her a little icing, she realized that cake is good!
We soon had to pull the cake away from her as she was getting a little aggressive with it, and thought the cake might go flying off her highchair.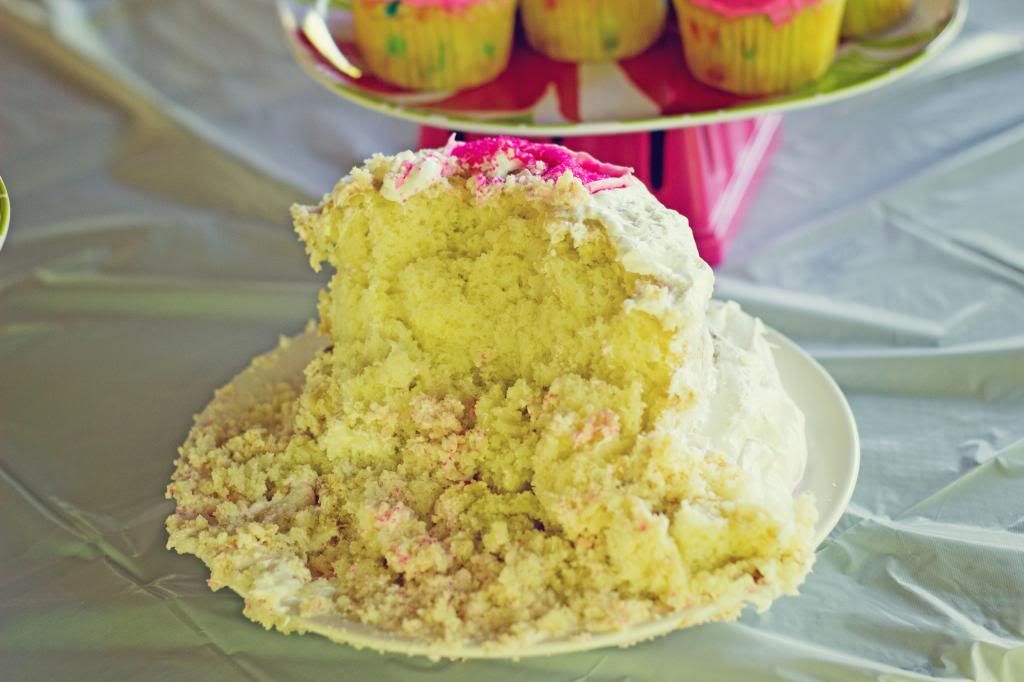 I'd say she rather enjoyed her cake. This is what was left of it. Unfortunately it went into the trash after the party as no one really wanted to eat it in this state...ha!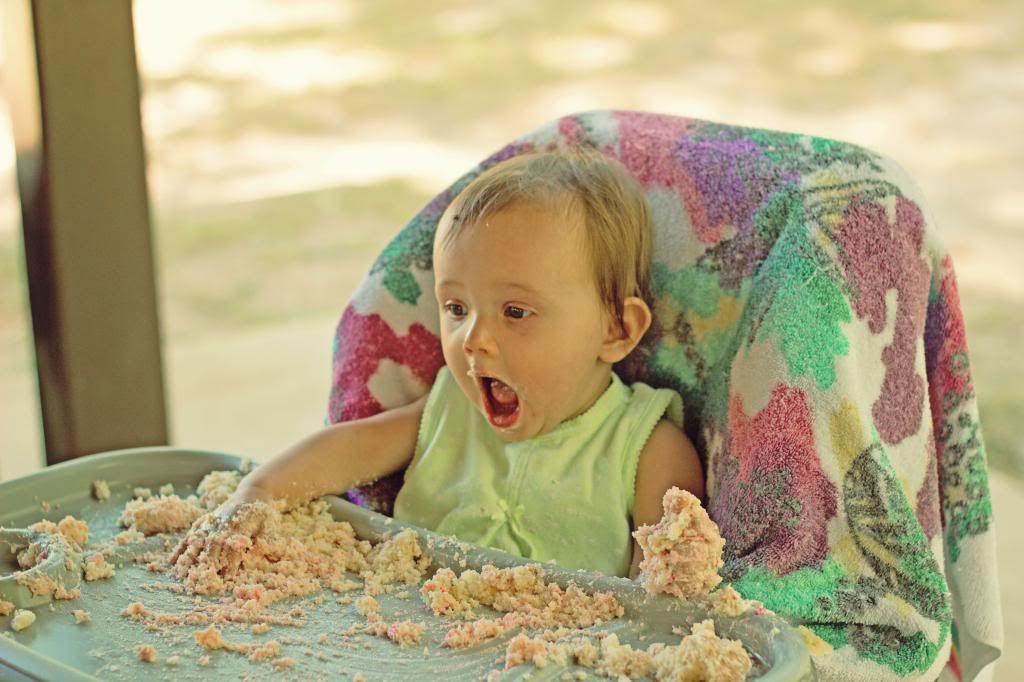 Although the birthday girl had a little bit of a sugar high by the end, she had a great 1st birthday!
Have you ever made a smash cake before? This was a pretty simple and easy way to make one that also turned out kind of cute.
Linking up today with Because Shanna Said So for
Random Wednesday
.

Follow Me: