I have a confession to make...I am a fashionably challenged. When it comes to putting together an outfit, I need inspiration. Lately I have been charging myself with trying to be a little more on trend, and to dress up a little more than just my typical jeans and a t-shirt with a coordinating cardigan.
My other confession is that I cannot go into major department stores to shop for clothes. Large stores like Macy's and TJ Maxx stress me out because there are just so many racks of clothes to go through. And many times they don't have mannequins. I have been known to buy complete outfits (including jewelry) off of a display.
Today I wanted to share two of my latest favorite outfits, which were brought to you by mannequins. I didn't necessarily purchase the entire outfit at that time, but actually found ways to incorporate items I already owned as well...booyaa!
The first outfit actually was inspired by a display at
C. Wonder
. They had a polka dot shirt combined with this clover-like necklace which I had been looking at for a couple of months. I then found a cuter (and slightly cheaper) polka dot shirt at Loft, and just had to put the two together. Combine that with a super cute jacket I found at Target the other day, and I have a casual, but put together, outfit.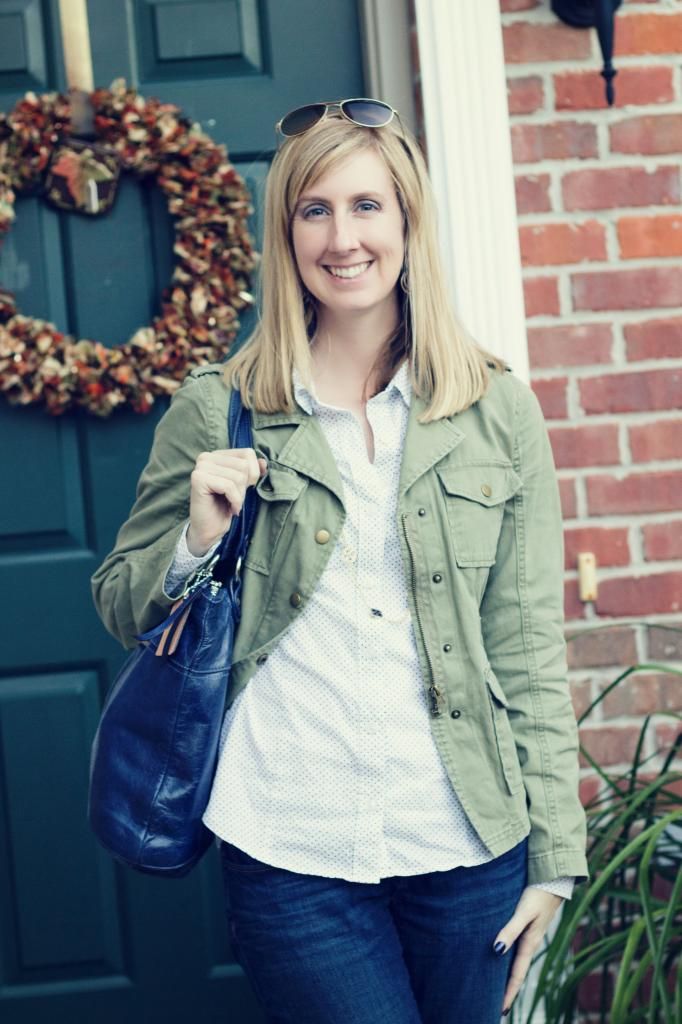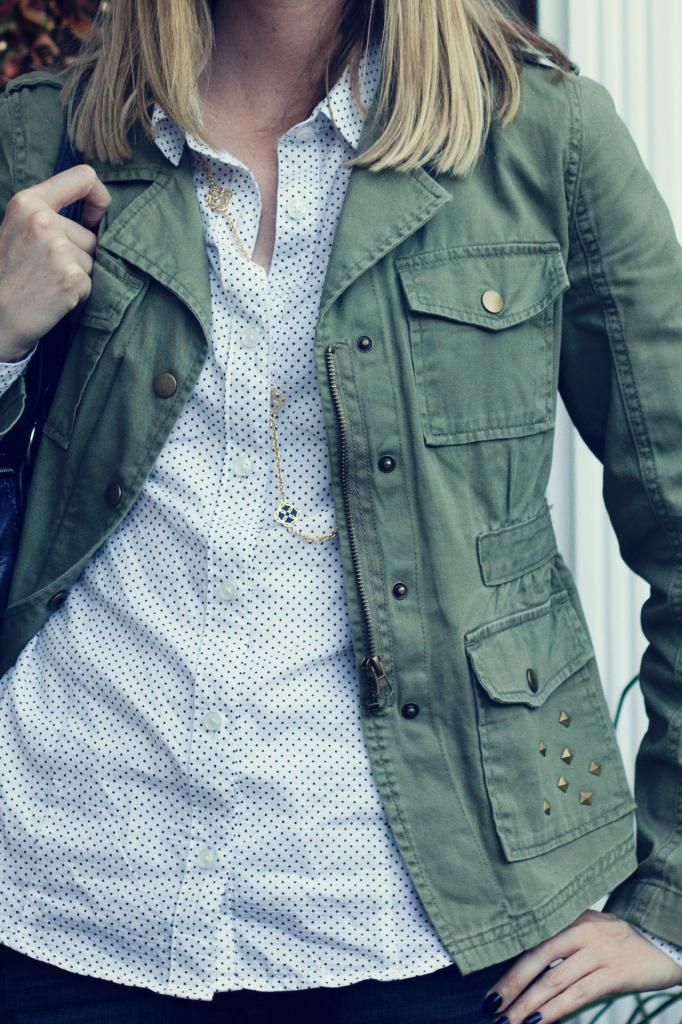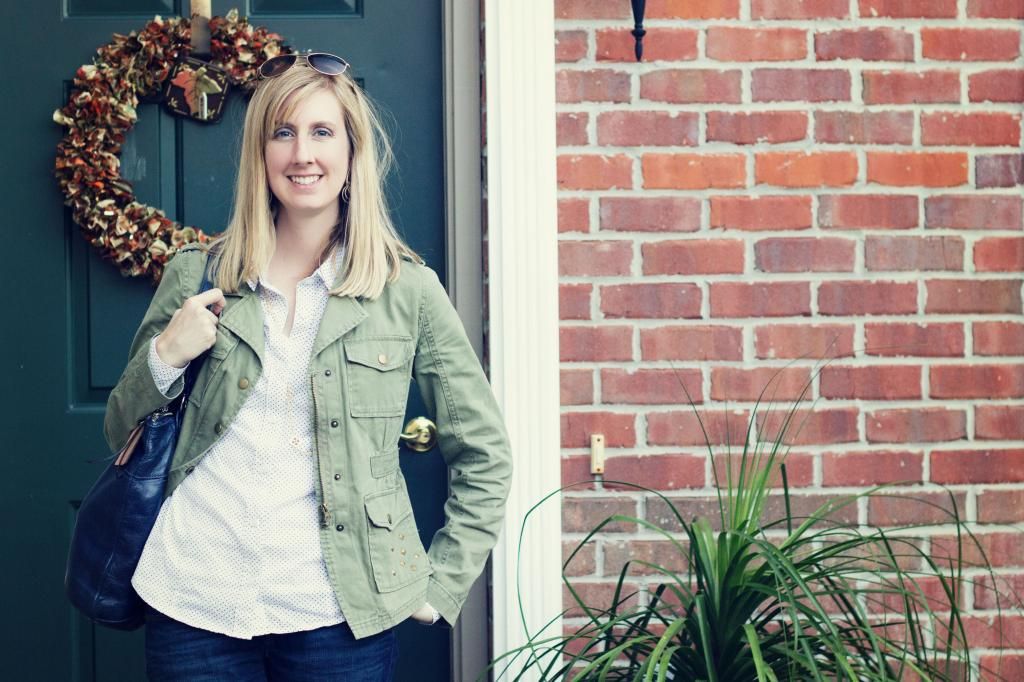 My second outfit inspiration came from a mannequin at Loft. I had been wanting to find another way to wear my chambray top from J. Crew (I had been wearing it with white capris and colored shorts all summer), and when I saw a similar chambray top paired with this skirt at Loft I just had to purchase the skirt. I paired it with the same necklace from C. Wonder (you can get a better view of it below), and a pair of cute sandals. One way I might transition this outfit into Fall is that I may switch out the sandals with booties as the weather gets a little cooler (still in the 80's here in Central Ohio...Fall where are you??).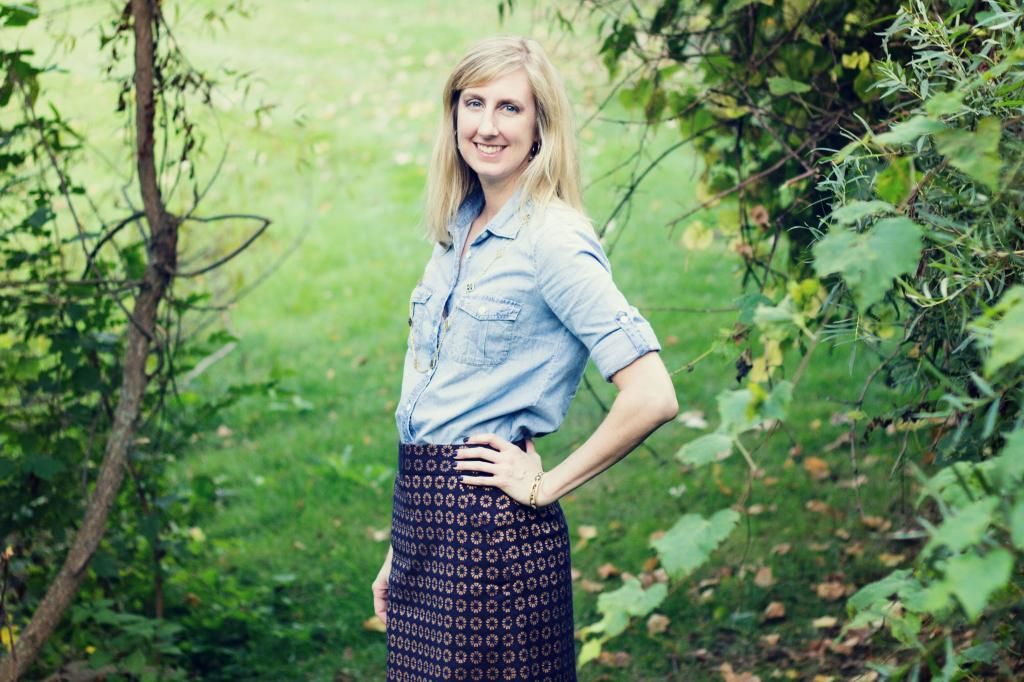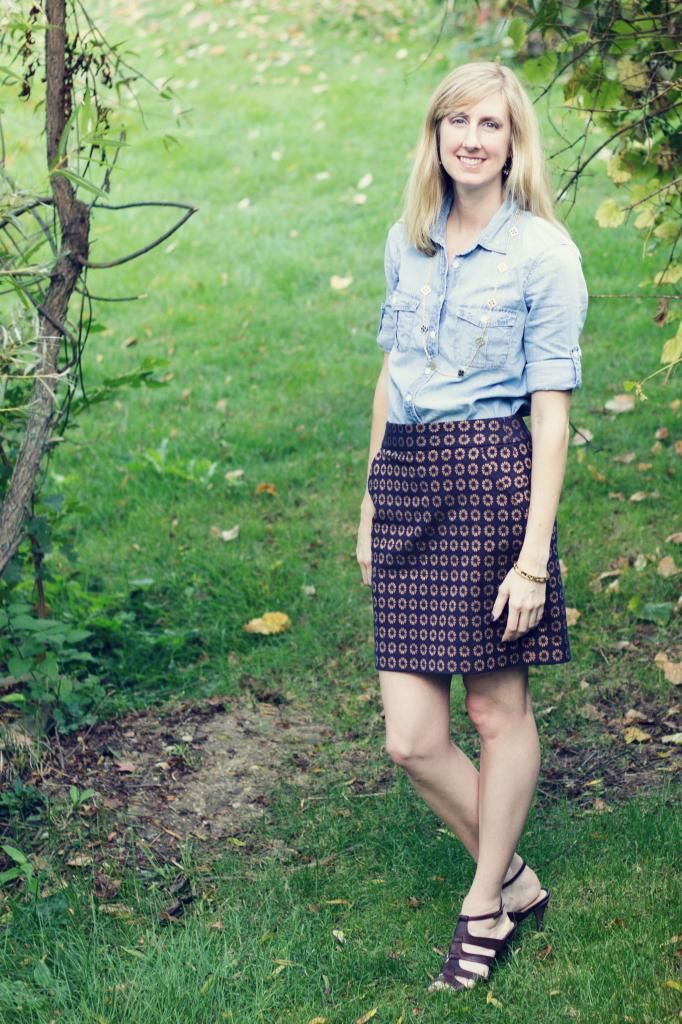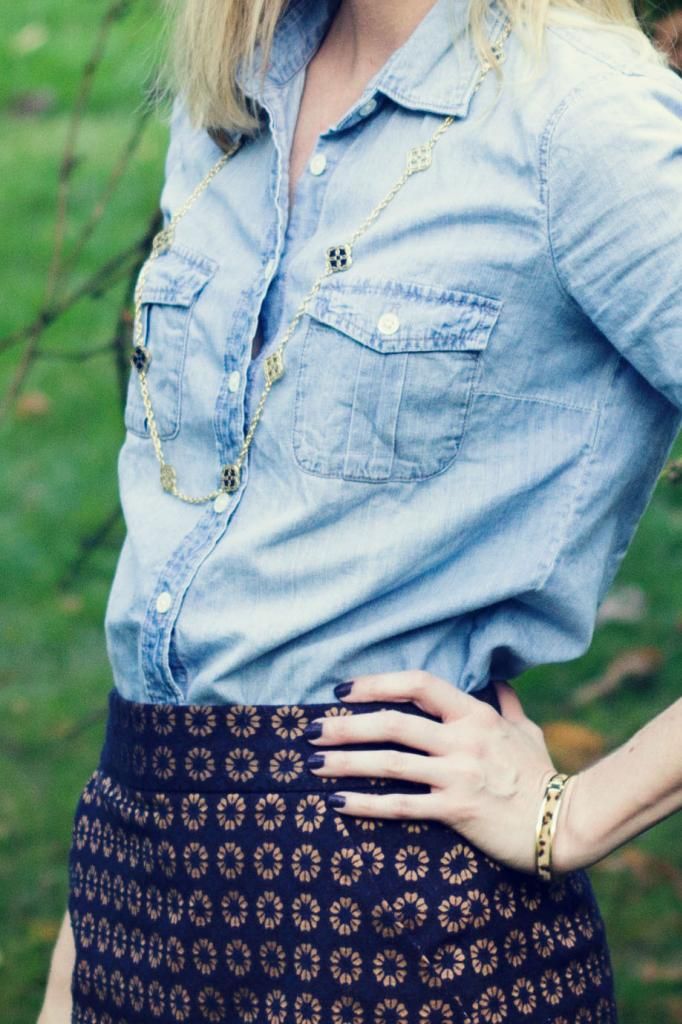 Sandals: Kenneth Cole Reaction }

Follow Me: