Over the weekend we celebrated one of our favorite couple's engagement. It was at the
Meza Wine Shop
in downtown Westerville, and it was just the cutest little place and perfect for an engagement party.
Rick and I had never been to an engagement party before, but it was a ton of fun, and we would have to say this is our favorite so far :)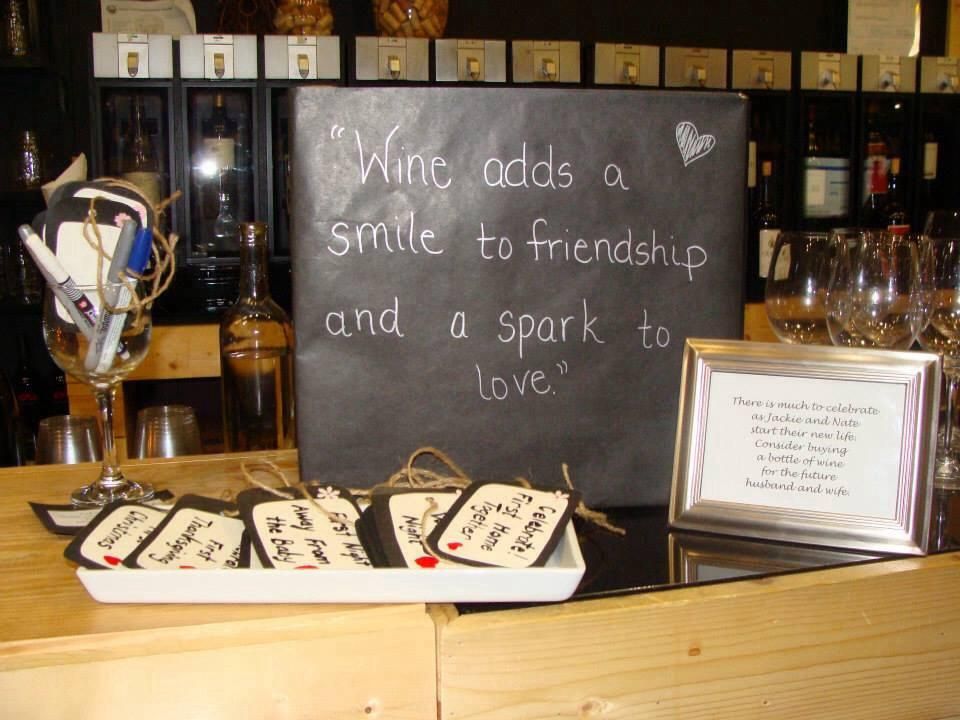 We weren't sure what kind of a gift to bring. And since it was in a wine shop, we weren't comfortable taking a bottle of wine or champagne into the shop. But they had this great set up where you could buy a bottle of wine from the shop, and then attach one of these cute little hang tags that said things like "First Dinner Party" or "First Thanksgiving". And then the couple gets to take home lots of wine that they can use to celebrate throughout their marriage. I loved this idea, and would recommend it to anyone who might be throwing an Engagement Party. You could even ask people to bring a bottle of wine if it was in a different type of location.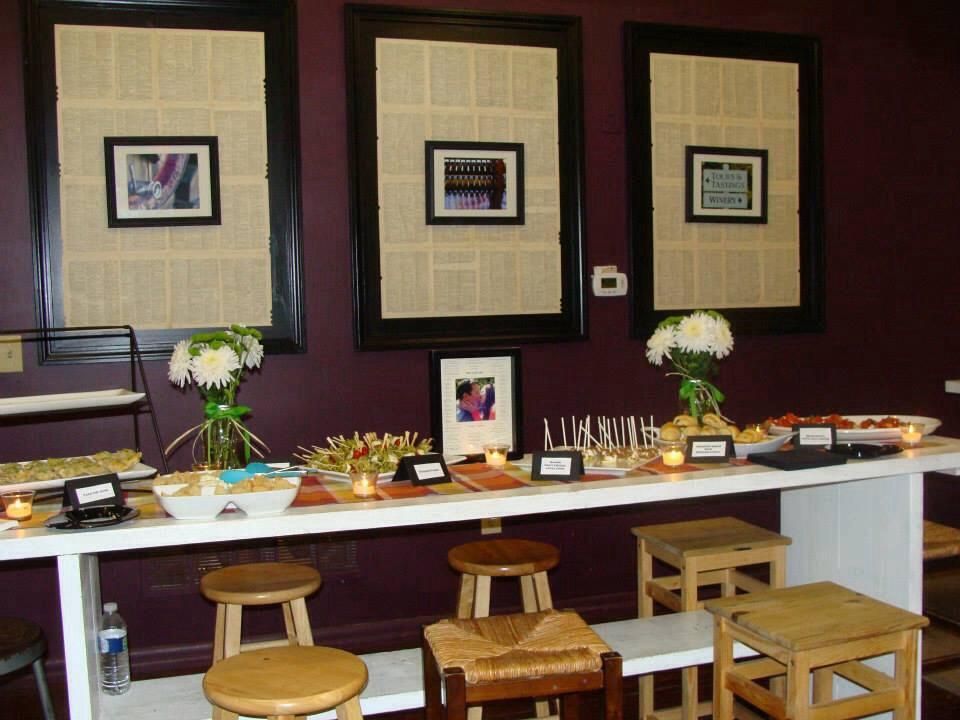 The food was amazing, and of course the shop had amazing decor.
Rick's favorite was the Italian Flag skewers which had a tomato, a ball of fresh mozzarella, and a spinach flavored tortellini attached to a wooden skewer. I loved the goat cheese and bacon pops and the croissants with cream cheese and spinach...yum!!
The desserts were even better. There were angel food cake and strawberry skewers drizzled in chocolate, and this amazing chocolate and peanut butter bark which I have to get a hold of the recipe for. I'll be sure to share if I ever figure it out!
Have you ever been to an engagement party? What type of gifts did you bring?

Follow Me: