First off, I want to say that I am extremely thankful today (and every day) for all of our veterans. Thank you seems inadequate for the extreme sacrifices you and your families have made for our country, but I am extremely grateful for all that you have done and continue to do.
And of course I am extremely proud of my veteran who retired back in February. So lucky to be able to marry this amazing guy this Summer!!
And now onto the weekend! Saturday night we had the chance to go to dinner with my brother and his girlfriend. We went to BD's Mongolian Grill and chowed down on some delish stirfry. If you have never been to a mongolian grill before I highly recommend you go. You walk around these stations and pick out your meat, veggies and then your sauce.
Then you bring your bowl of food over to this large circular grill, and they grill it up right in front of you. The fun part, or maybe not fun part for those picky eaters, is sometimes you find a random item from the person's meal next to you on the grill in your food as the food just kind of flies all over the place. If you have a food allergy they will obviously protect your food, so it is safe :)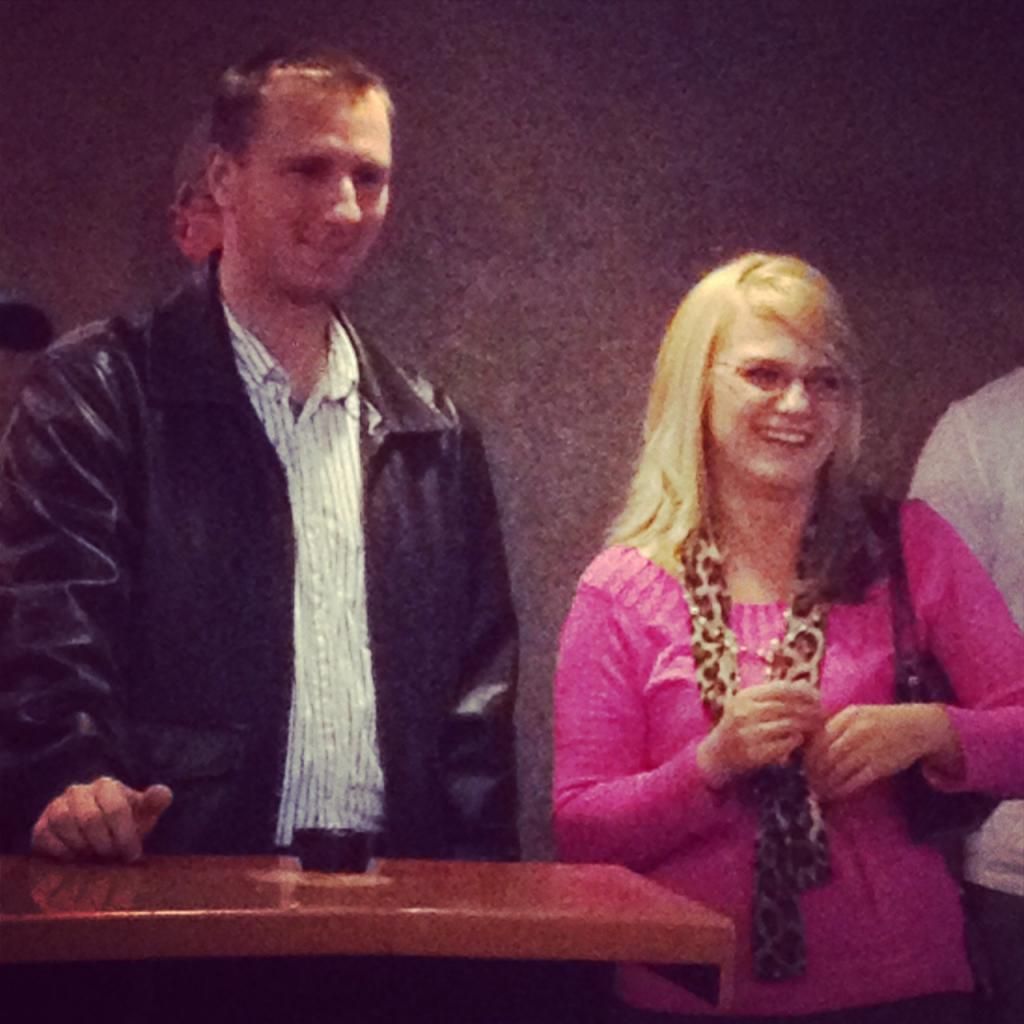 It was Stephanie's birthday, so they sang "You are my sunshine" to her while they cooked her food.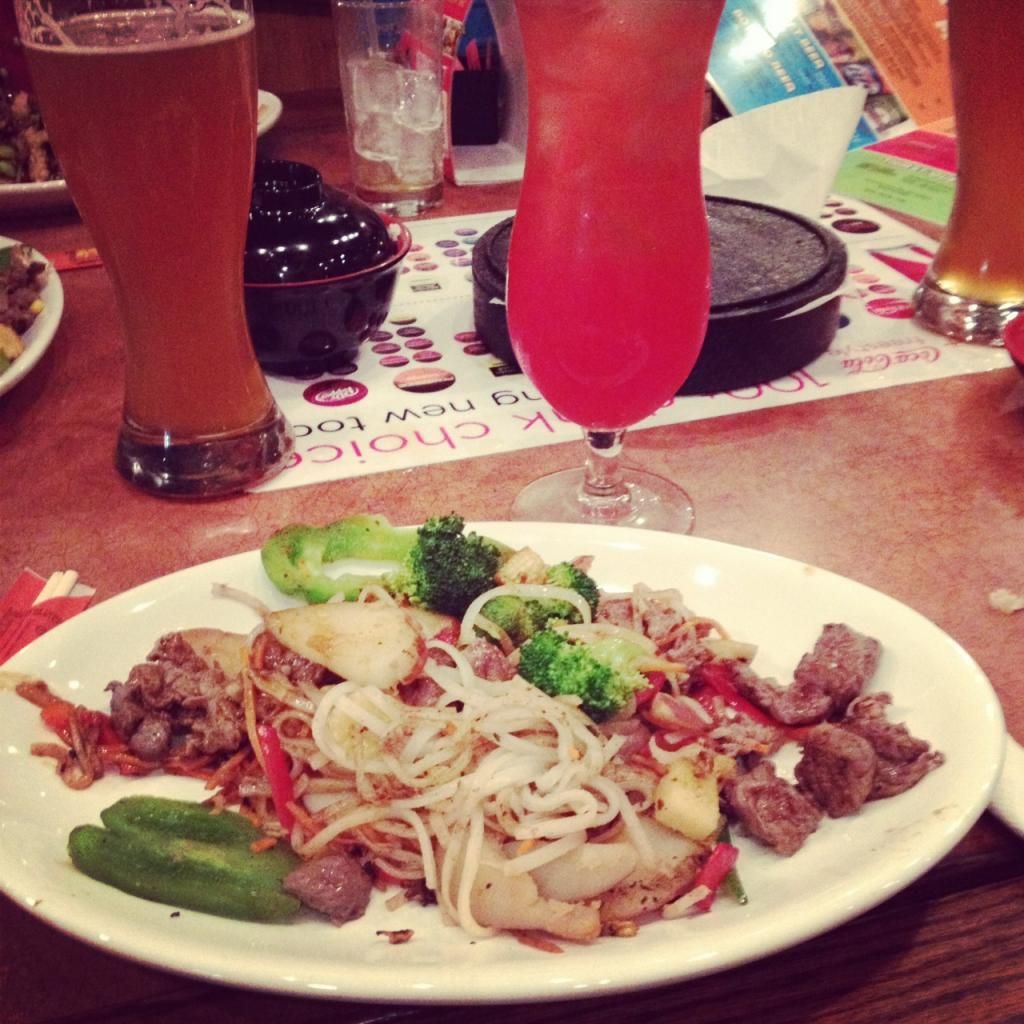 Here is my meal which consisted of steak, potatoes, peppers, rice noodles, broccoli, carrots and a random pineapple (to the left of my steak that is on the right side of the plate).
Rick and I also showed off our mustaches since it is Movember. Rick is participating, despite I prefer him clean shaven. It's for a good cause, but I do give him grief because I can...ha! He's kind of hiding his mustache in the pic above, so I'll have to get a good one of him at the end of the month. He has only been growing it for a week (I made him wait until our after our photo shoot last Sun), but it's starting to come in pretty good.
Earlier in the day on Saturday I did a few wedding things. Things are coming together and I have a fun update to share on Wed, so if you are into wedding planning, come back then. I also took some pictures of my friend Natalie and her family for their Christmas card. I love taking pictures for my friends and family, and am hoping to be able to do more of that as I get better with my camera.
Sunday I finally got my butt in the gym. I have taken about a month off from the gym, but now with a wedding this Summer, I need to get into gear. I went to a yoga class Sunday morning, and my arms are killing me! I'm going to try and do a little cardio tonight, or maybe I'll exercise my fingers with the remote...ha!

Follow Me: