Over the weekend we celebrated my nephew Jack's 7th birthday. His actual birthday is this Thurs, but since he will be with his Mom this weekend, we had our celebration this last weekend. I love spending time with these kiddos, and I CANNOT believe that Jack is almost 7 and Izzie is 4!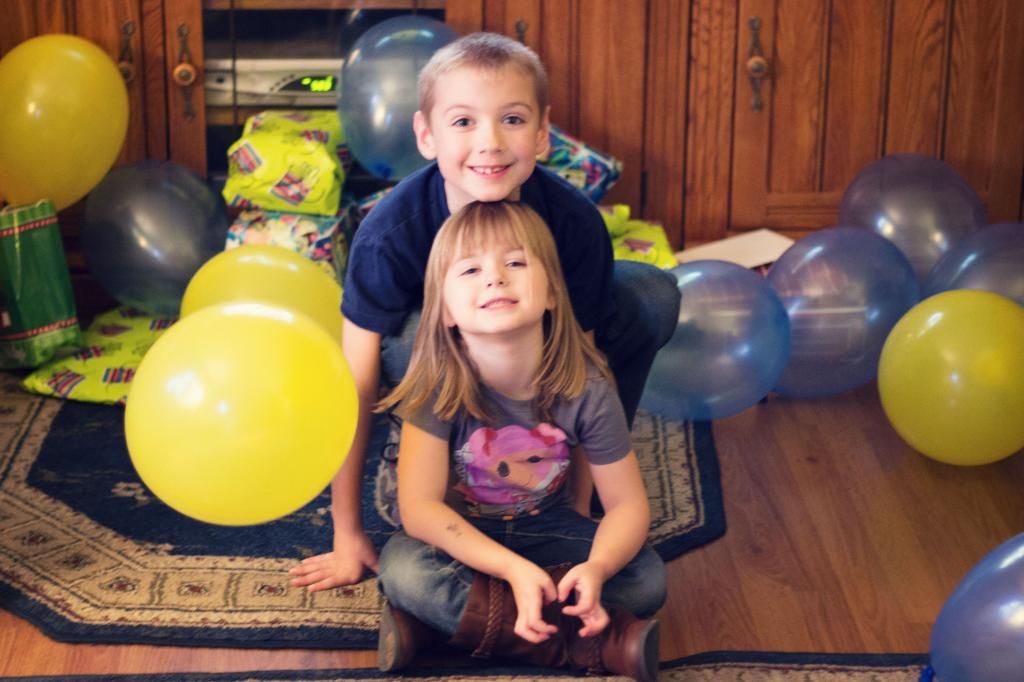 They are both such hams and totally pose for the camera these days, which I love. Most kids their age seem to never stop playing, or make funny faces anytime a camera is around, but not these two.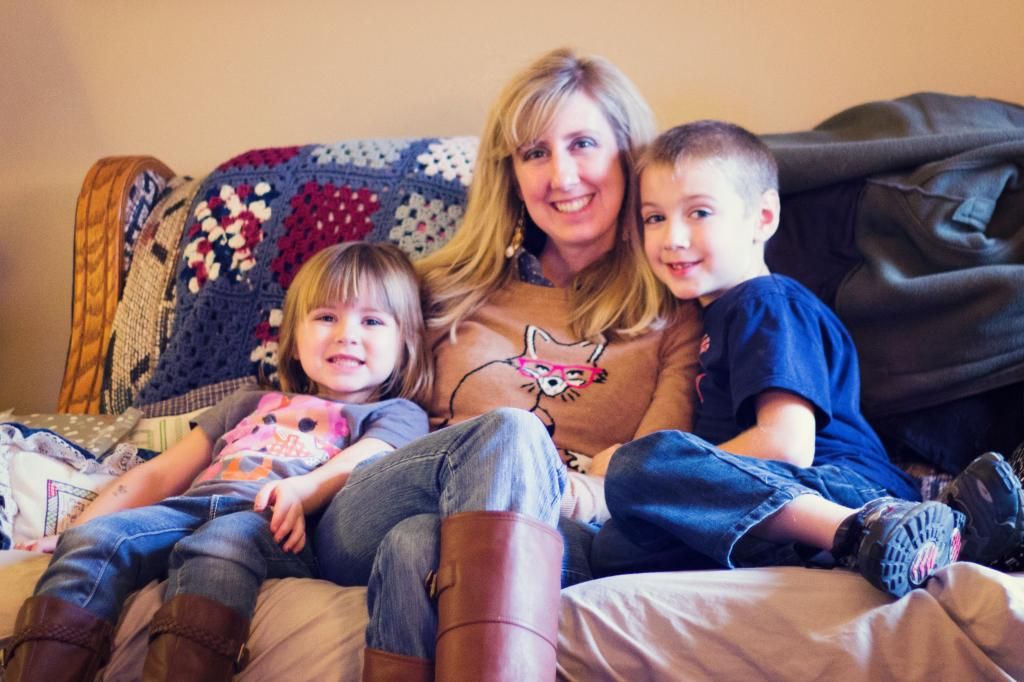 Over the weekend I started thinking about when they were first born and it seems like just yesterday. It was so funny because we started talking about how Jack was in the NICU over Thanksgiving, and how that Thanksgiving my Dad and I ate potato chips and turkey while my Mom and Jack's Mom were at the hospital, and my brother was working. Izzie asked where she was, and Jack told her she wasn't born yet. Her response was, "I was still in Mommy's tummy?" I laughed and said, well I guess in a way yes, although she wasn't born for another 3 years. Gotta love little kid's minds and how they process everything.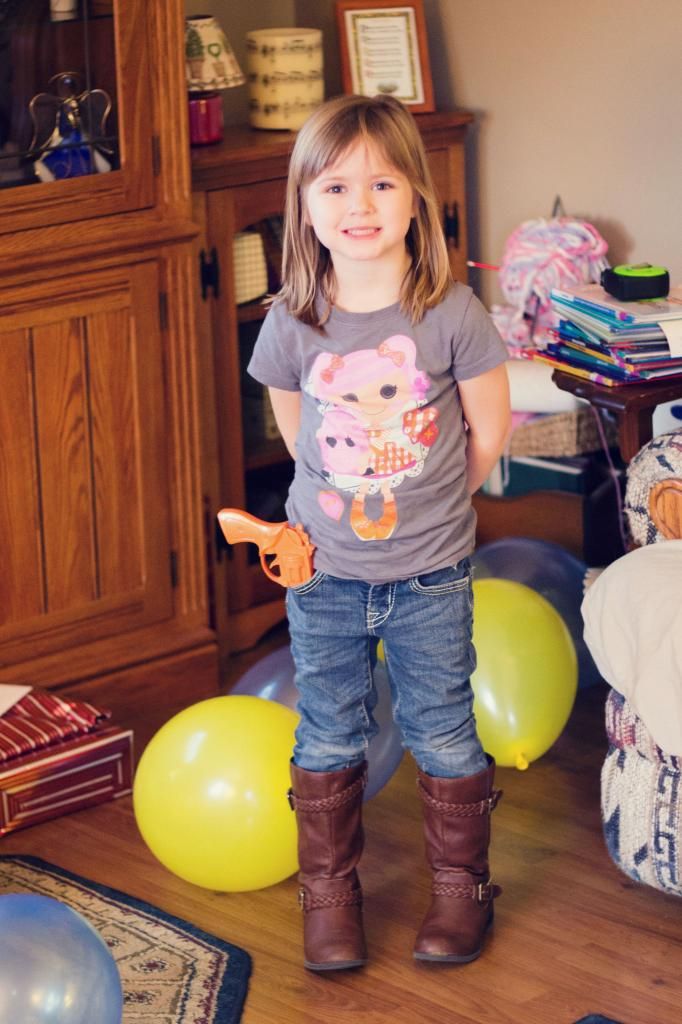 Izzie's little personality is really coming out. She can be such a girly girl loving dresses, jewelry and makeup, but then she wants to wear her boots or tennis shoes and she looks like such a tom boy. She shared with me a book that had a picture of a character in a pink dress, and she was like "Aunt Jenny, this is the dress I want to wear in your wedding." She definitely is a girl that knows what she wants.
Remember when you got presents for your brother or sister's birthday. Those were the days.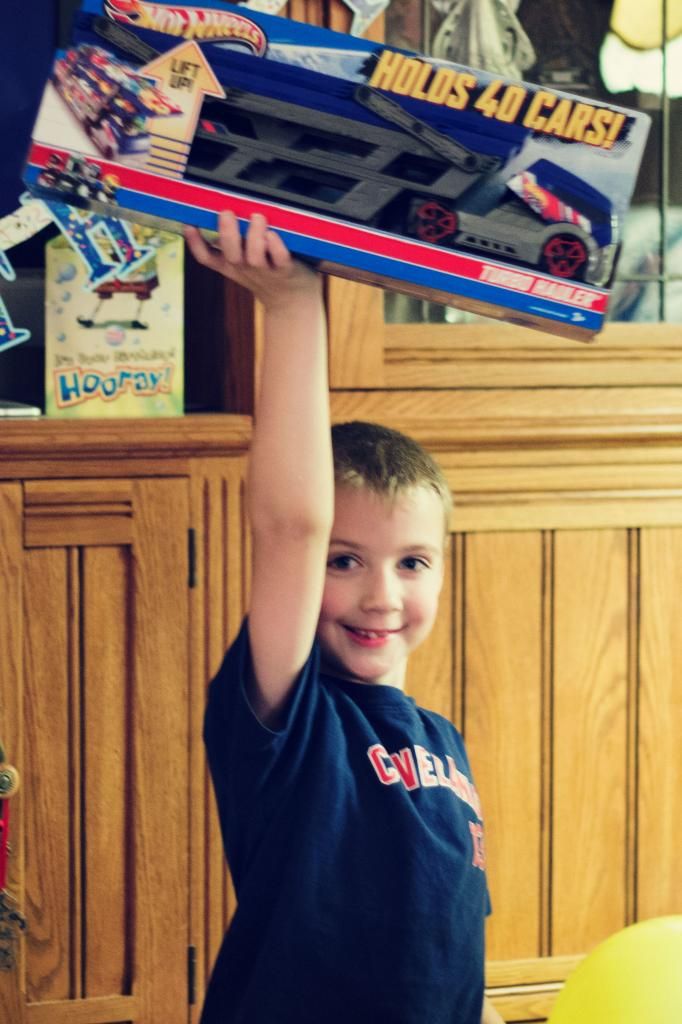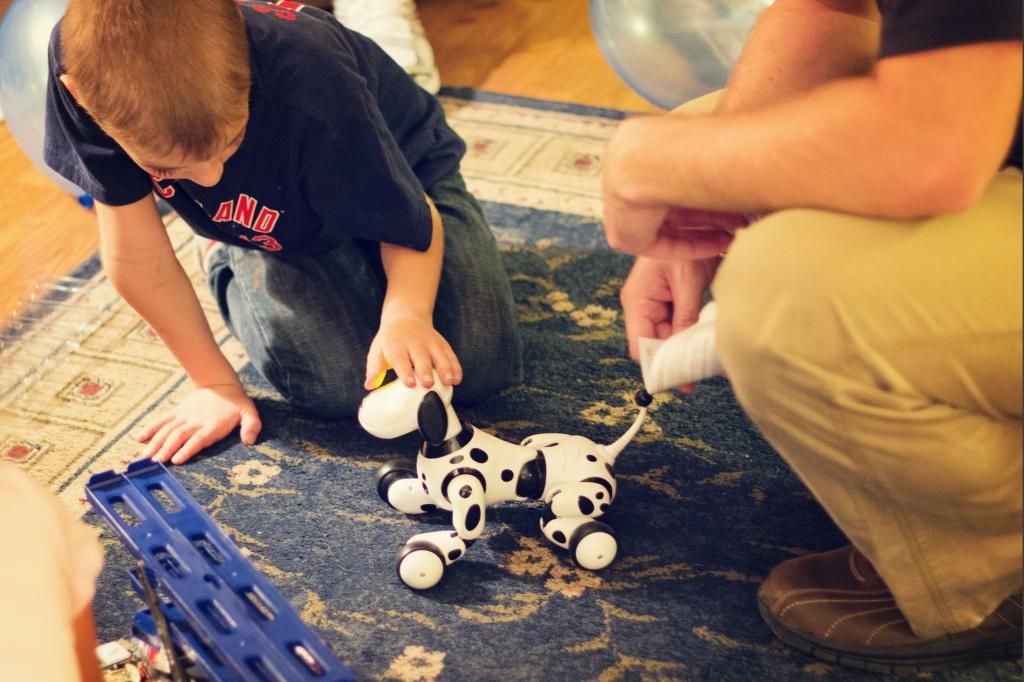 The big present of the night was this little interactive dog. I still don't understand it, but it looked like fun. And you don't have to worry about feeding or cleaning up after it. Sold!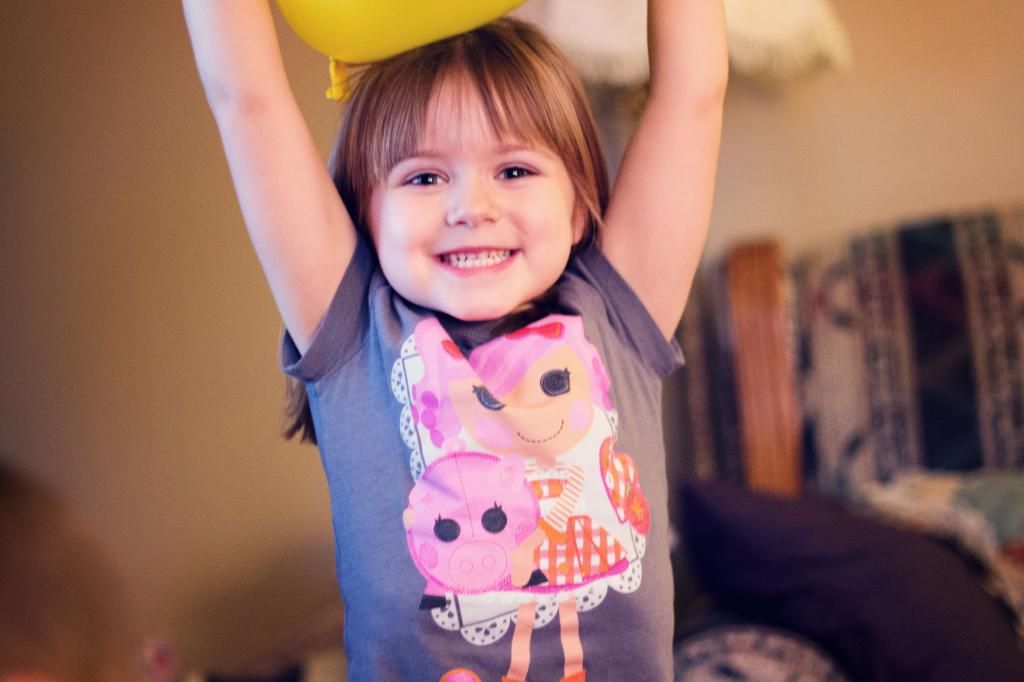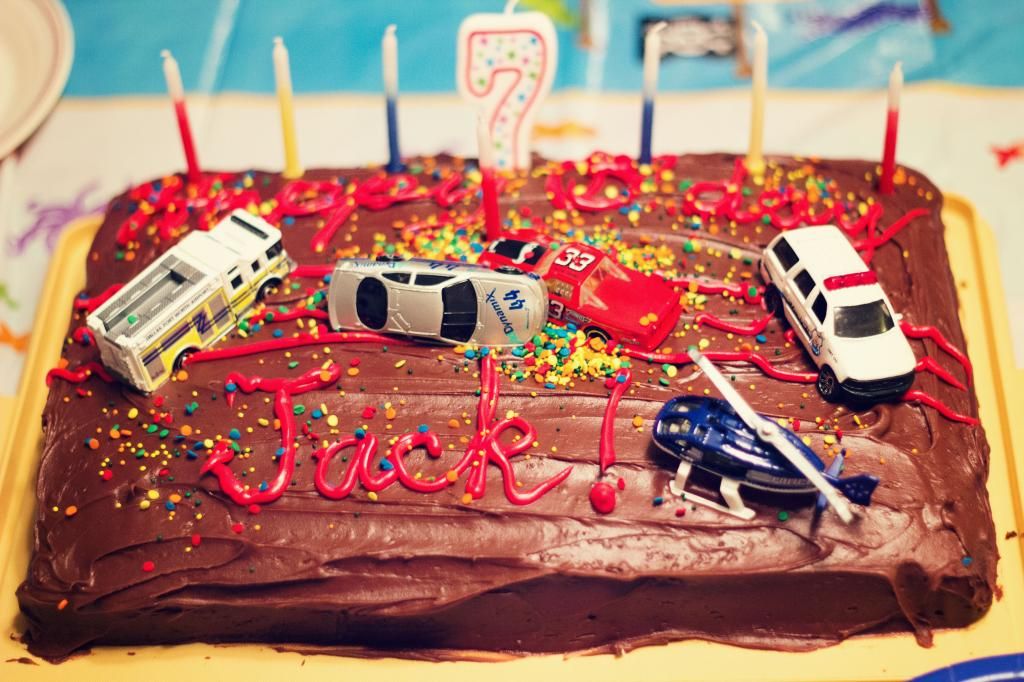 When my Mom asked Jack what he wanted on his cake he first said he just wanted a chocolate cake with chocolate icing and sprinkles. He then said he wanted a car wreck on it...so here we have it...the car wreck cake.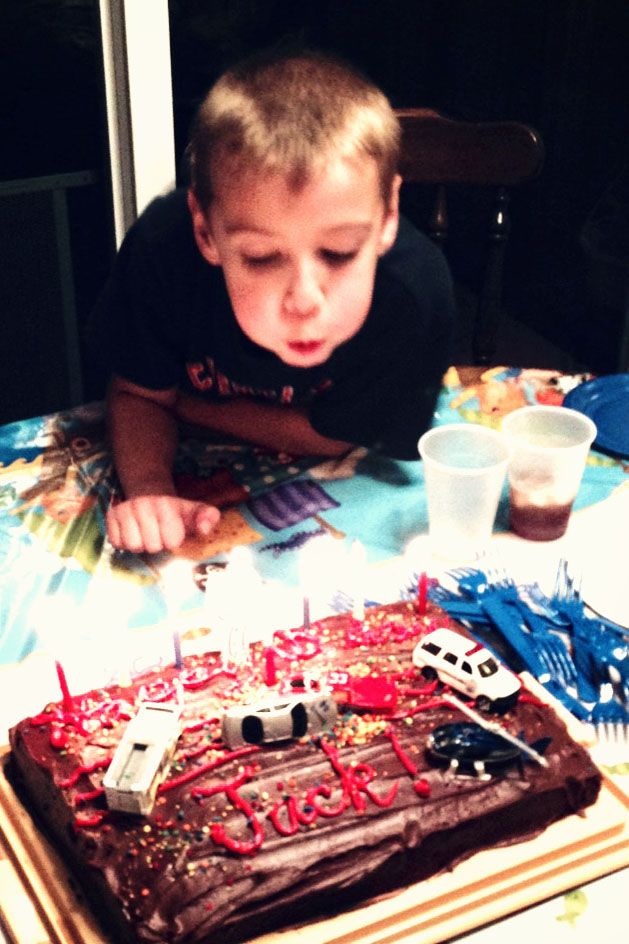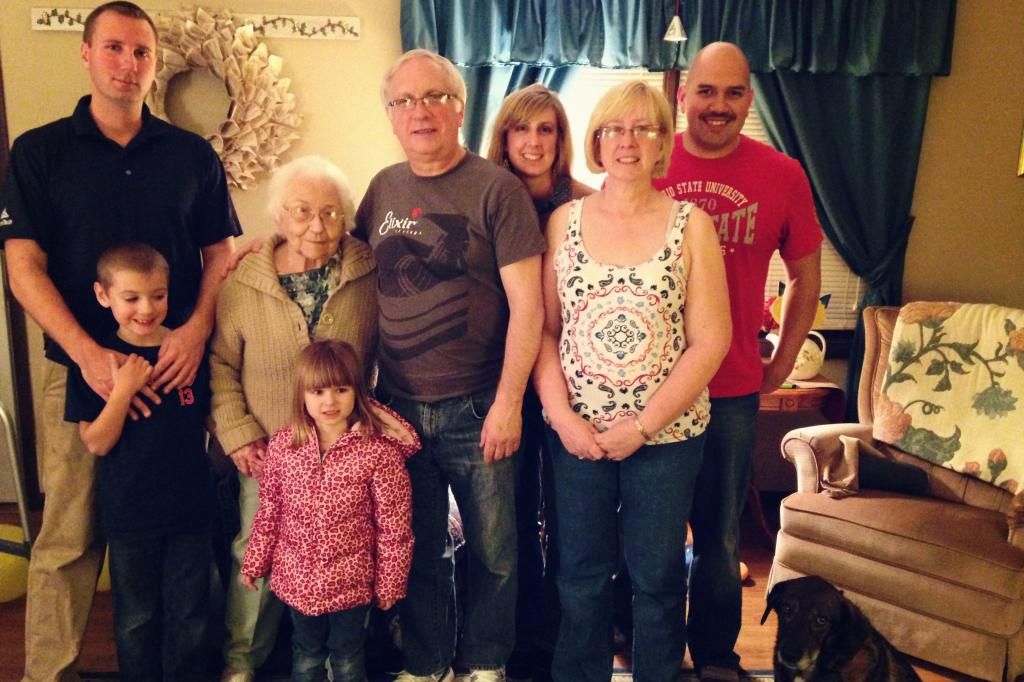 We then attempted a family photo with Grandma Libby and even Buddy the dog joined us. We look like a fun bunch don't we? Rick is currently growing a mustache for Movember, and when he saw this pic he was like "Is that what I look like to the rest of the world?" I laughed so hard! I guess this means the mustache will be shaved off come Dec 1. Jack told him he had to shave it off before the wedding...ha!
All in all it was a fun time, and is always great to get together with the family. I was also working towards my Mary Kay makeover goals, and gave the boys MK makeovers, which is not pictured, because I was threatened if I took pictures. But they were good sports and tried the MK Men's facial bar and shaving cream. It was hilarious to see how embarrassed they were during their facials, and I am bummed we couldn't capture it on video for all to see. Blackmail maybe?

Follow Me: