Today I wanted to share some cute pics of my little snow bunny.
Miss Abby got her first coat last night, and it's a good thing since it has been snowing these last couple of days. And although I said I would never be one of those people that dresses up their dogs (well other than for
Halloween
of course), she actually has to wear this coat at the recommendation of the vet. Let me explain.
On Sunday morning we realized that Abby was having issues with her tail. She had it tucked up between her legs, and looked like she had done something wrong. After searching the house to see what she got into, we realized that her tail was actually hurting her. Every time we tried to pull her tail out, she groaned liked it hurt. I tried Googling her symptoms (yes I totally rely on Dr Google), and it stated that this could be anything from she hurt her tail by hitting it on something, to back or abdominal pain. Rick and I decided to watch her for a day or so, and then decide if we wanted to take her into the vet. She was eating and drinking like normal, played a little, and was still jumping up on the furniture, so other than her tail tucked, she seemed totally fine.
On Monday she seemed to be moving it a little, but on Monday night she got really angry when we were trying to feel around her hind end. We also discovered a lump on the inside of one of her hind legs, and I started to get concerned that maybe the lump was causing pain, or even worse cancer. Abby is getting to be an old lady. She is 11.5 years old, so really anything can happen at this point. So first thing Tues morning, I called the vet.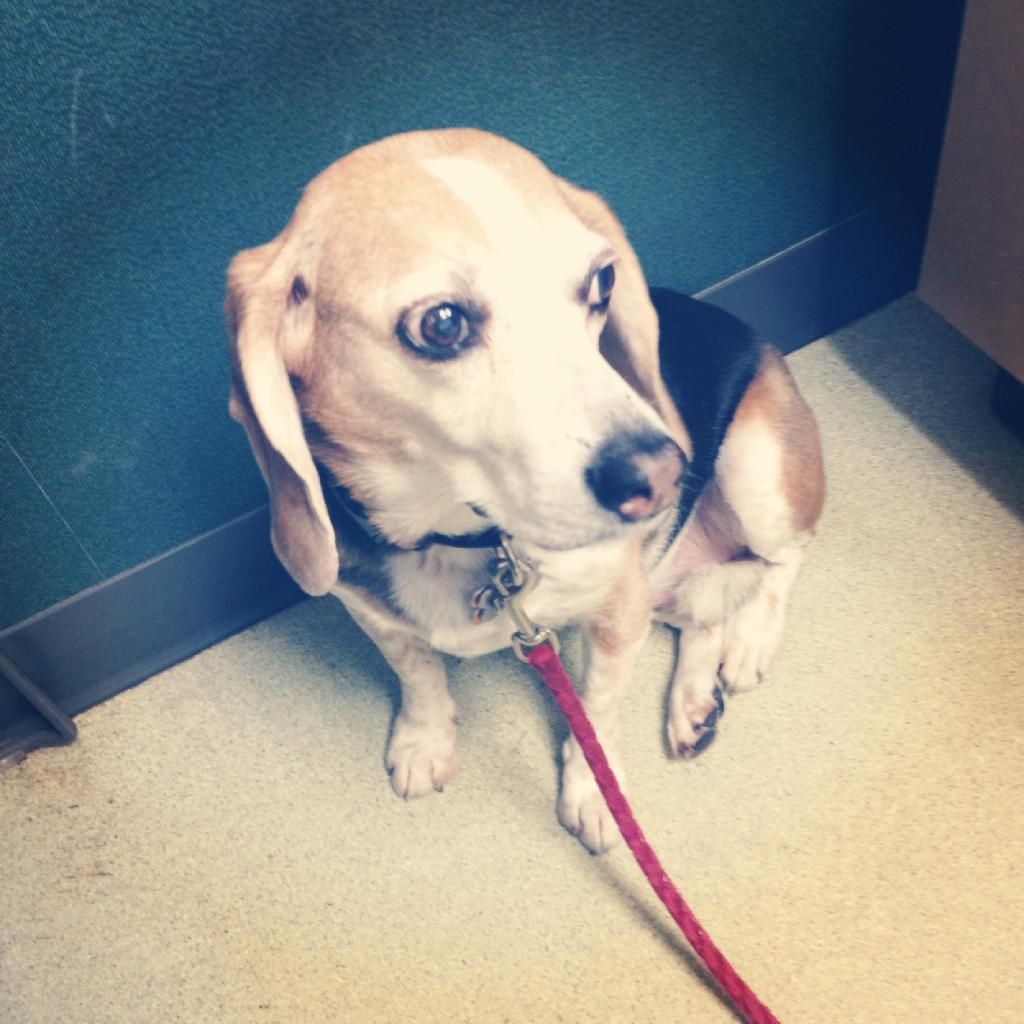 Abby hates the vet. We typically end up at the vet's office 2 - 3 times a year for strange beagle issues. She knows what's coming the minute she walks in the door, and her whole body starts to shake. She will also hide under the chairs, and the vet typically has to coax her out to see her. I was really nervous about what was wrong with her.
The vet looked her over and said she thought her tail had a cold. I was like "what?" She said that this is common among show dogs that get bathed frequently. Abby hasn't had a bath in...well I don't want to admit how long...but since it has been raining and snowing for almost a week, she might have just gotten too wet and cold outside while going potty. The vet gave us some pain pills and anti-inflammatory pills to keep her comfortable and suggested I get her a poncho or coat to keep her dry and warm. After leaving the vet's office, and finally realizing she was going to be ok, I started laughing that all she really needs is a coat?!? Ok, well doctor's orders, we have got to find her a cute coat. Any excuse to shop right?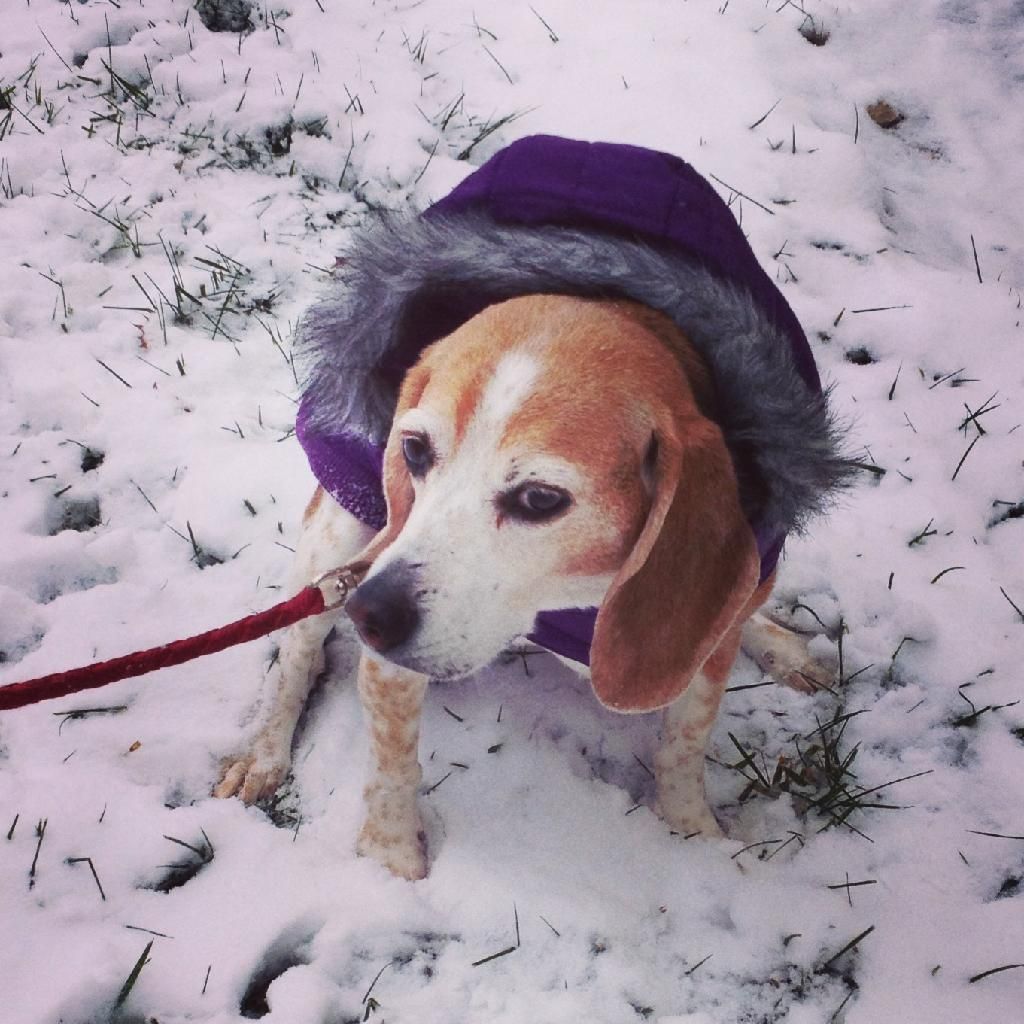 So we found this cute one, which matches my winter coat almost exactly, at
Petsmart
for 30% off! She is so cute, and yes she is going potty here. I couldn't get her to stand still out in the snow, so this was my only option. She is thinking "Come on Mom, no more pictures!" But isn't that hood adorable. I just can't get over it.
Have you ever heard of a dog getting a cold in it's tail? Crazy, but so glad it wasn't more serious. Oh and the lump they found was a fatty tumor, so no cancer...such a relief!

Follow Me: