Let the wedding planning begin! So it's been a little over 3 weeks since we got engaged. I can't believe I have waited that long to start really planning things...joking, but if you really knew me, you would agree. Don't get me wrong, I have been pinning things on Pinterest like crazy, and have already started a budget spreadsheet (started that like the next day...yes I am a geek, and yes I love spreadsheets!). I have also been reaching out to photographers for quotes, but this weekend officially kicked off the planning.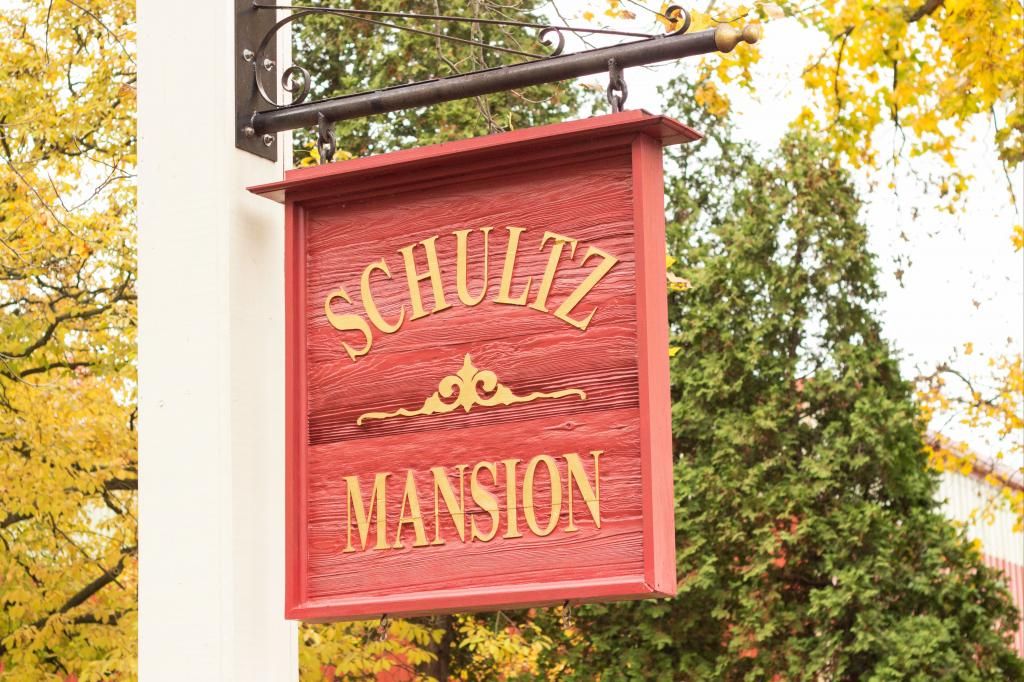 Over the weekend we had our first wedding meeting and visited a potential venue. This location is in Zanesville, Ohio, which is the little town I grew up in. It's also where my parents still live.
The Schultz Mansion
was built in the early 1900's by William D Schultz. He made his fortune in the soap business by selling his company Schultz & Co. to Proctor & Gamble in 1903. The mansion was designed by Alfred Granger, a well known architect in Chicago, who was also William's wife's brother. This is the front of the main house...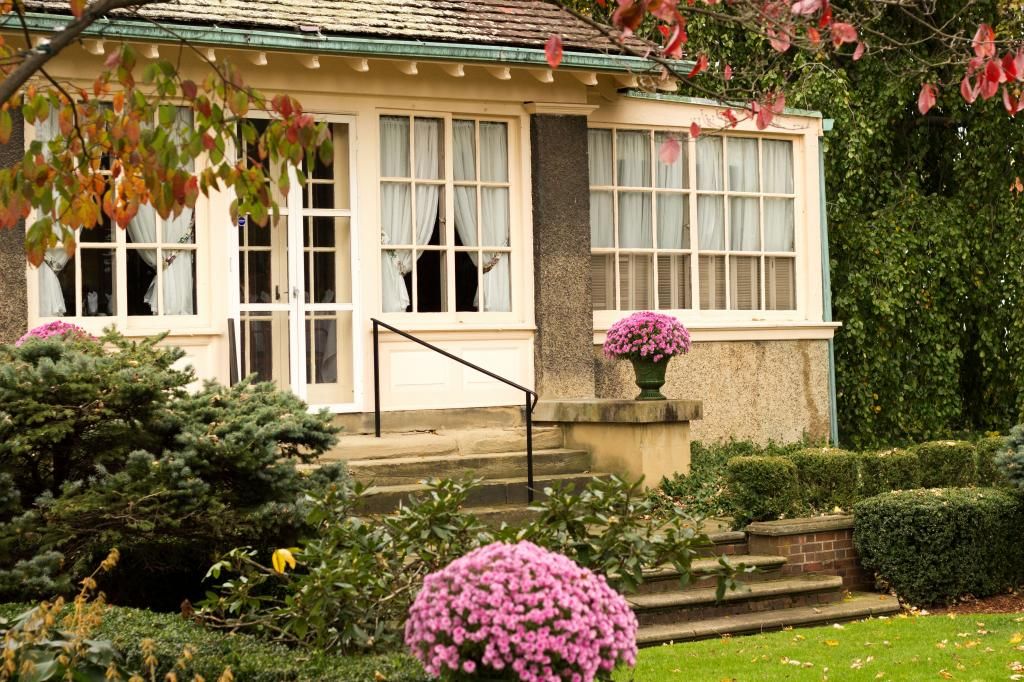 ...and this is the sun room off the left side of the main house. It leads into the garden where the ceremony would take place.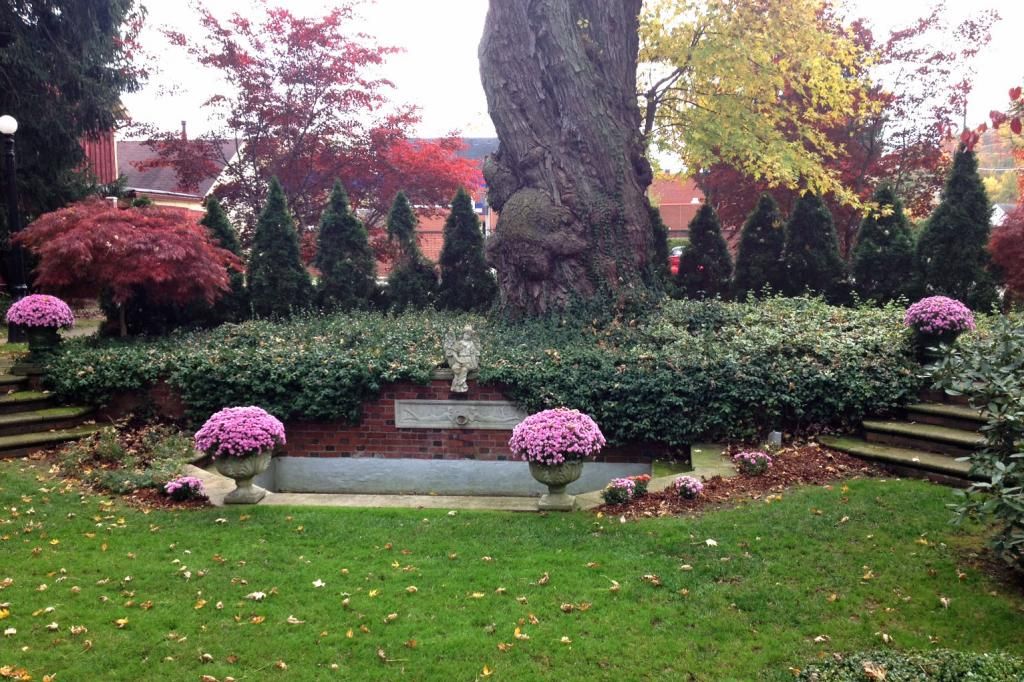 Here is the main garden area where the ceremony would hopefully take place, pending any crazy weather issues. The owners stated that they would fill up the fountain and replace the flowers with something that would fit my color scheme, which I thought would be awesome and one less detail to have to worry about. The only thing we would have to do out here is rent chairs, and maybe possibly put down a runner or something similar. My Dad would also have to set up a sound system for music, and since he owns a music store and rents out sound systems, he is totally in charge there!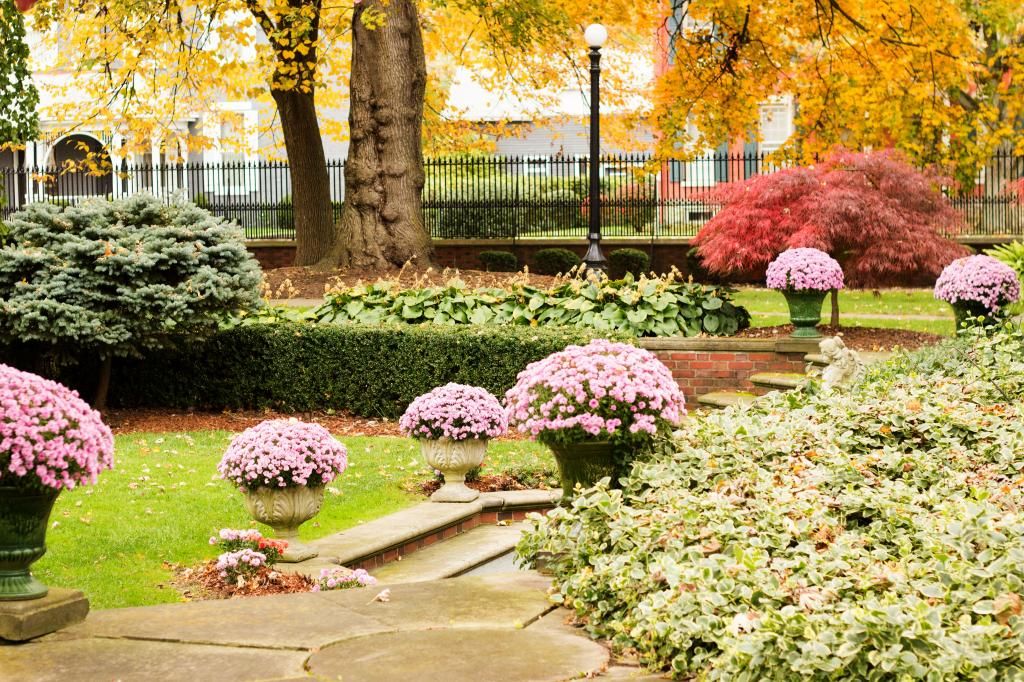 Here is another view of the gardens. They are so pretty, even on a crappy rainy day in the Fall. I can't wait to see how beautiful they will be come June.
This is the Carriage House which sits to the back of the main house. This is where they typically have the receptions. We were thinking we could also open all of the doors and let cocktail hour spill out into the garden.
Inside the Carriage House is divided up into 3 rooms. A smaller room to the left where the food would be set up. And then above is the main dining area where the reception would take place.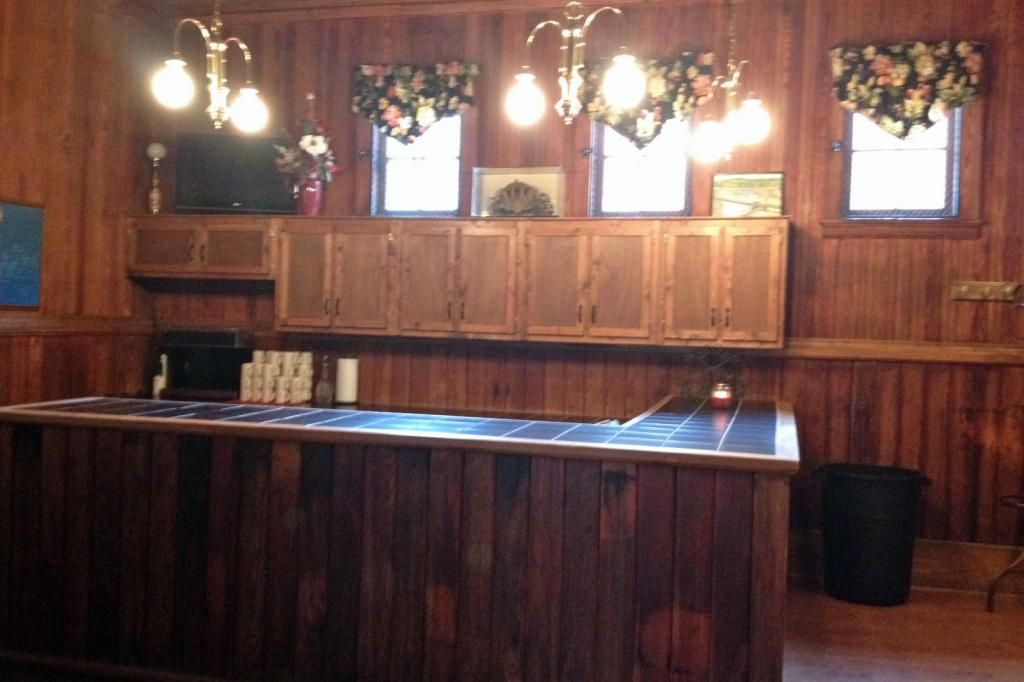 Off to the right is the bar area. The mansion doesn't carry a liquor license, so we would have to bring in our own bartender and any adult beverages. I think this is a huge benefit because Rick has plenty of bartender friends, and his sister is in the beverage business, so she can help us figure out what to order and hopefully get us a great deal. This will hopefully be a huge cost savings since this portion of any wedding budget is typically one of the highest cost.
Other items on the agenda:
-- We had a couple's mini photo shoot on Sunday to take some Save the Date and Christmas Card pics. I am hoping I will be able to share these sometime in the next week or so. We are so excited to see them! We had them taken up at Alum Creek where Rick proposed to me, so it was a very sentimental site for both of us.
-- We are meeting with our first photographer later today. I like her so far, so we will see how that goes.
-- I am also trying to decide on a color scheme. Every day it changes. The other day my 4-year old niece wanted to know if she could wear a pink swirly dress in my wedding. We aren't having a wedding party, but I would like for my niece and nephew to be in the wedding as a flower girl and ring bearer. So I guess the colors are going to have to include pink. Ha!

Follow Me: