2 days until T-Day! We have decided to host Thanksgiving this year, so I have 2 days to get my shopping and all of the prep done. Not to worry, thankfully I posted
my menu
from last year, which was a huge help in making my shopping list. Go me! And I have fun plans to make this little craft for our place settings.
Not that I need to assign seating or anything, but I think they are just plain cute, and I have a ton of pine cones left over from one of last year's
Pinterest projects
, so I just need to find some feathers.
Anyway, on to the weekend. I can't seem to get my act together until around Tuesday with my weekend recaps, but I guess better late than never.
On Sunday we went to a gender reveal party. This was the first time I had ever attended a gender reveal party. I have seen tons of ideas on Pinterest and blogs, but wasn't exactly sure of the protocol. Like do we bring a gift or not? At this party, a few people brought gifts, but they had just moved into their house, so they were sort of like housewarming gifts. But for the most part, no baby gifts. Let me know if you have ever been to one, and how it worked out. I feel like there needs to be some rules set for these kind of things :)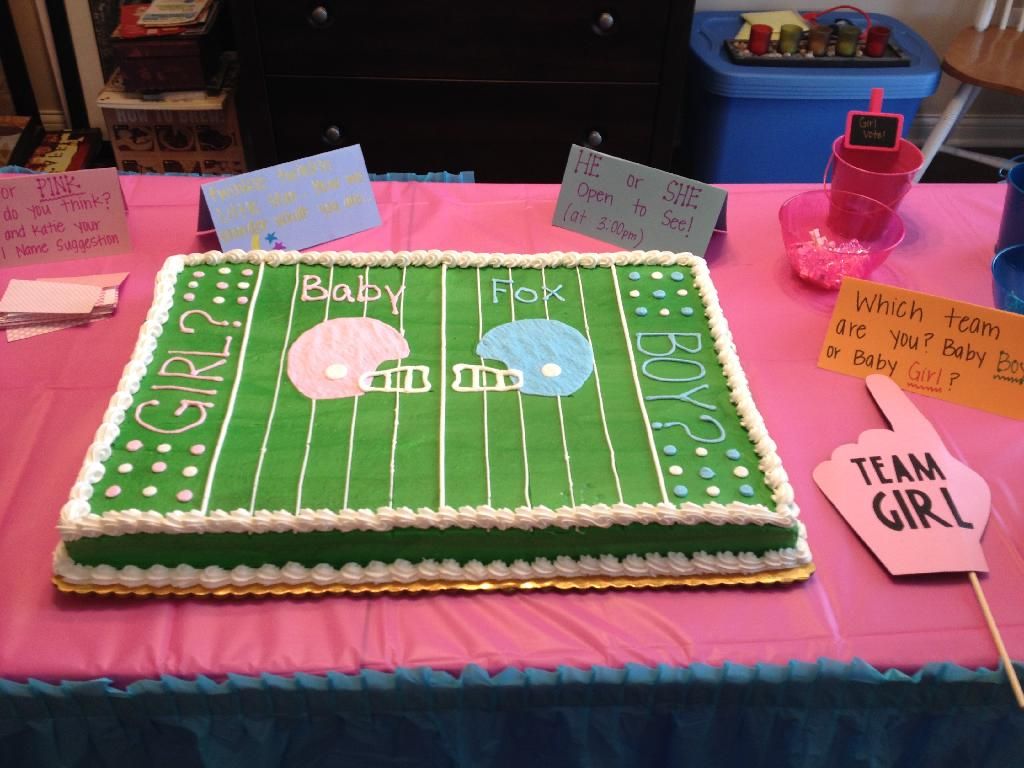 The theme was a football party of Team Girls vs Team Boys. And you had to come wearing either pink or blue to show which team you represented. They had little buckets where you could vote if you thought it was a boy or girl, and then you could also suggest baby boy or girl names. I thought they were cute ideas, but most of the guys put crazy names no one would ever name a child, and so although it was kind of funny, it kind of ruined it in a way also.
About half-way through the party they cut the cake to reveal...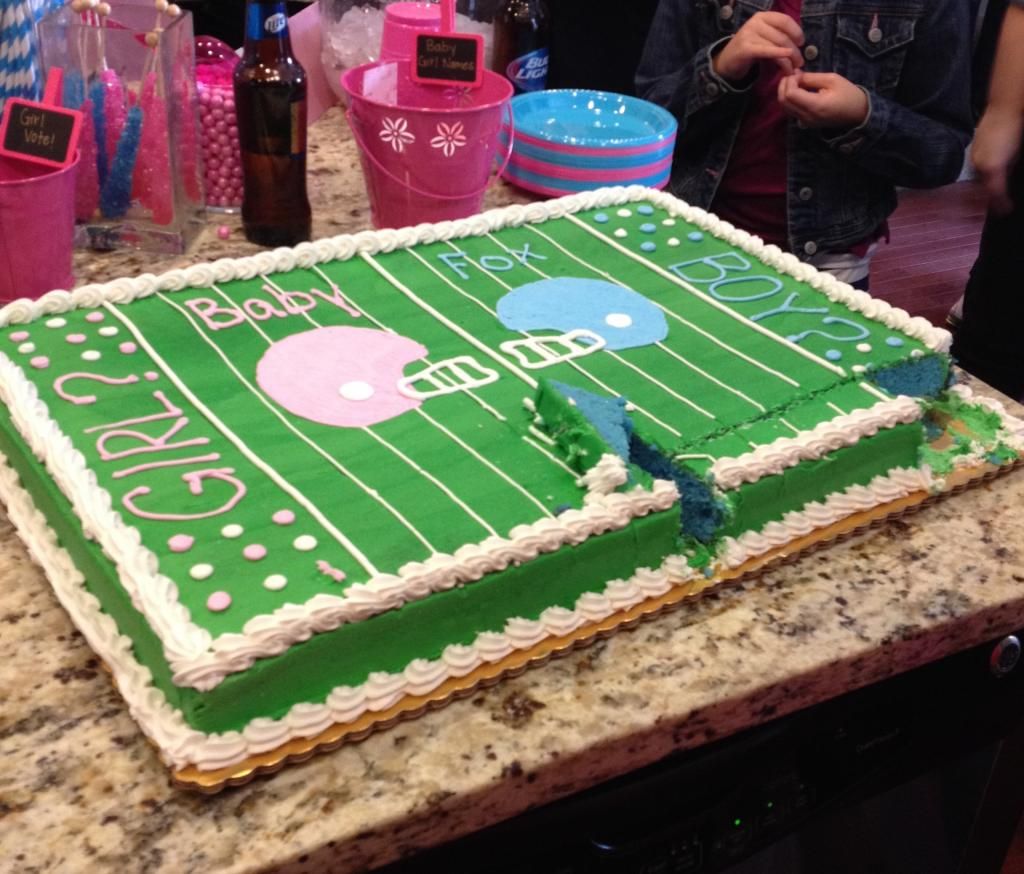 ...they are having a boy! I'll be honest, I was so excited and nervous waiting for them to cut the cake. There was a point where I just realized that holy crap, they are just now going to find out what they are having. Luckily no one was disappointed and just wanted a healthy baby, but me being a control-freak planner am not sure if I would be cool with this or not...ha! But I do love the idea of having a party to reveal to family and friends. How about you? Would you want to know before hand, or be just as surprised at the party?
Then on Sunday evening we went with some friends to go so
Catching Fire
. The movie was good, but I am going to be that annoying person that says the book was better. There were a few things that were cut out, which honestly didn't bother me so much, but the book does have some inner dialogue that's just hard to represent in the movie which I think helped tell the story a little more.
But overall it was a good movie, and I just love reading the book first, and then watching the movie. 9 x's out of 10 the book is better, but I think that is because you are able to let your imagination tell the story, and so sometimes your imagination gets a little more wild than the movie. Or at least it does in my case. But it's always fun to then see how a movie director would play it out in the movie. Definitely go see it if you haven't already!
Did anyone go see Catching Fire? What did you think? Did you like the book or the movie better?

Follow Me: