Hi y'all! Just wanted to drop in and share some of my favorite ornaments from this year. I had meant to do this earlier in the month, but got wrapped up in all things Christmasy! I am also including an amazing appetizer that would be perfect for New Years Eve, so keep scrolling, check it out, and make it. You will definitely thank me for it!
Recently Rick and I decided to start collecting ornaments to remind us of fun trips or things we have done throughout the year. I have a few ornaments from my childhood on our tree, but I thought it would be fun to start our own collection that we can look at and remind us of some really fun times.
We purchased a few last year from our trip to the Zoo, but I feel like this tradition really took off this year. Here are the ornaments that we added this year, and one from last year that I kinda like :)
This is my favorite ornament on our tree so far. I found this on
Etsy
, and had them personalize it with the date we got engaged. It took a few weeks to get here because it is completely hand made, but it would be a wonderful gift for a newly engaged couple.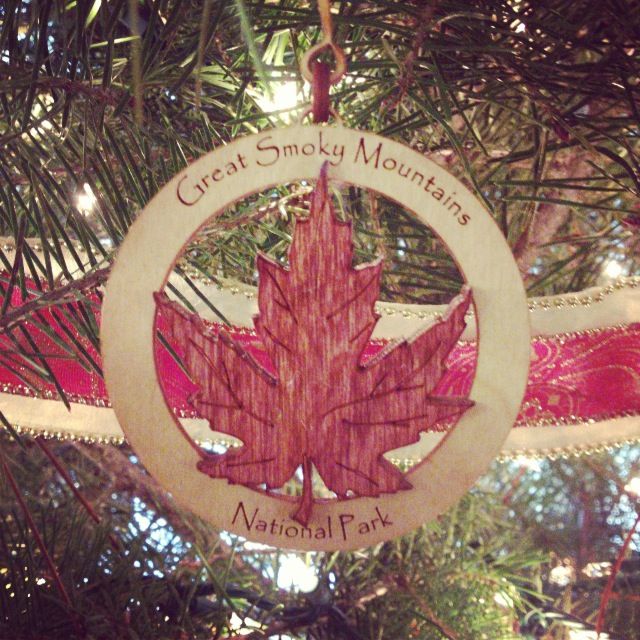 This ornament was from our trip in August to
Gatlinburg
and the Great Smoky Mountains. We had a blast hiking in the mountains, and I just realized I really didn't recap our full trip this summer...oops! But I plan on possibly doing that sometime in the next month or so. It will help remind us of some summer fun during these cold winter months.
On that same trip, we headed over to Asheville, NC to spend a few days. While there, we spent a day at the
Biltmore House
. This is one of my favorite places to visit, and I spend the entire time dreaming of what it would be like to live back in the early 1900's. I'm super excited because our wedding site reminds me so much of this place, just on a much smaller scale. I have more from Asheville I would love to recap as well, so I promise soon!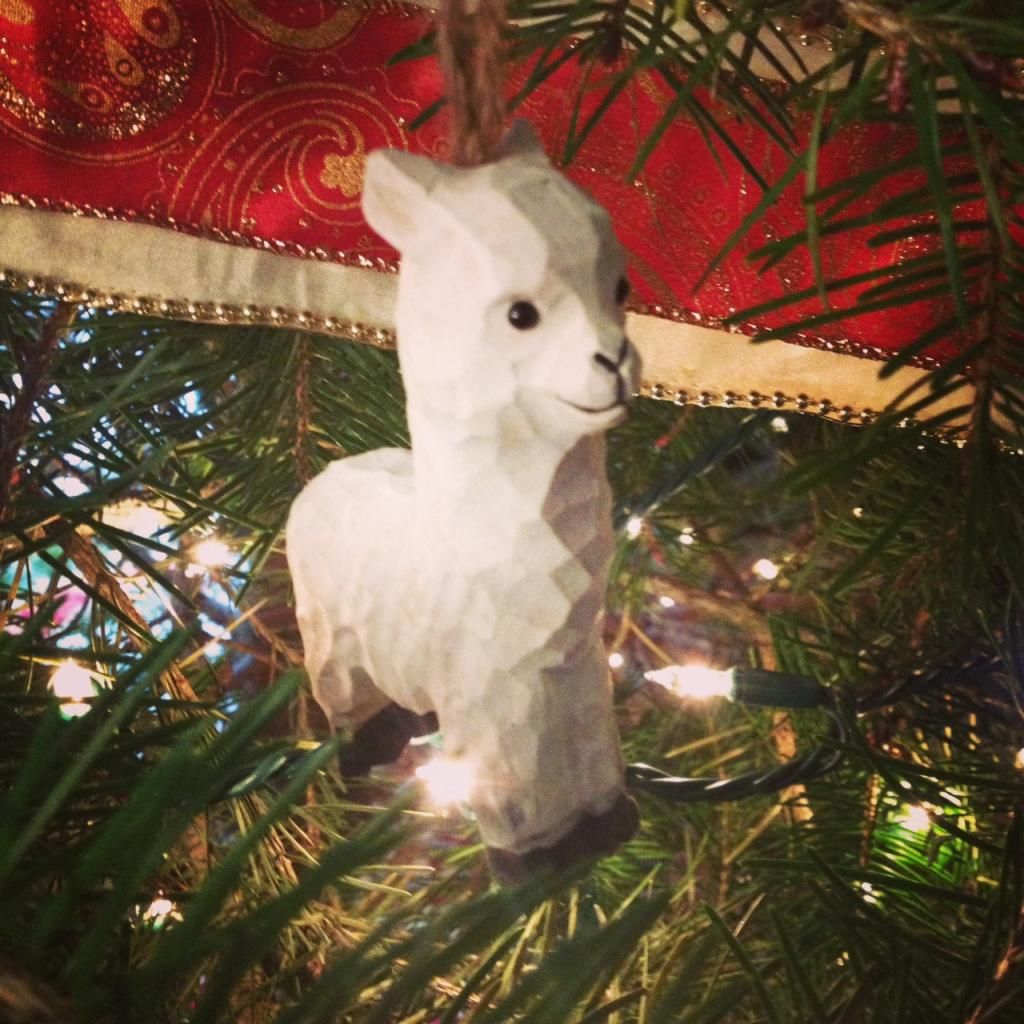 This ornament reminds me of my trip to the
Alpaca farm
. It wasn't purchased on this trip, but when I found it a few weeks back at Crate and Barrel, I had to pick it up. I have mentioned a few times that I have an obsession with Alpaca's and Llamas, so it was fun to finally see a bunch of them up close and personal.
This one really doesn't have any sentimental memories with it, I just really like it. I found this glitter burlap flower (and a red one), at Target a few weeks back, and thought it would fit in perfectly with my
burlap Christmas tree skirt
. I only wished they had a few more as I picked up the last ones in each color.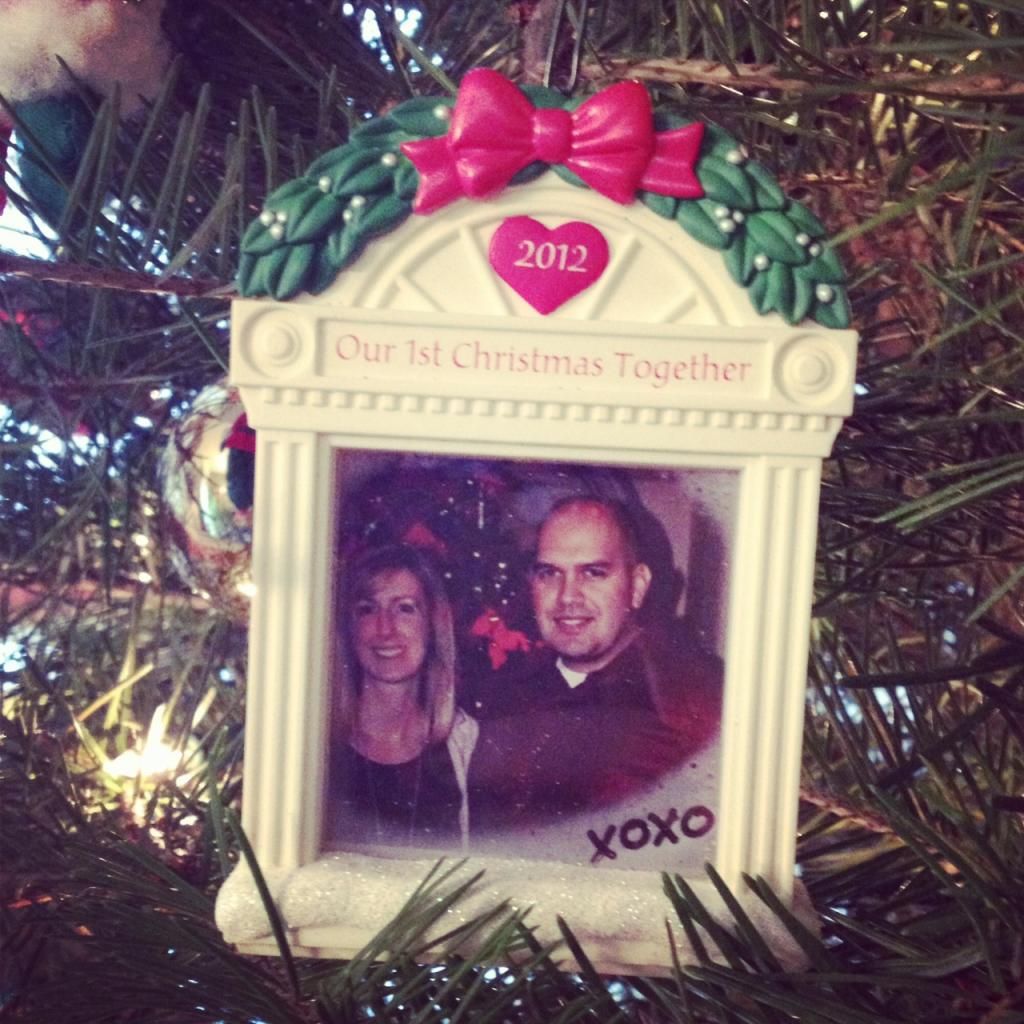 This is one of my favorite ornaments from last year. Since I didn't have a post about this last year, I'm sneaking it in. This is our First Christmas ornament. We had just moved in together, and it was our first
Christmas tree
, so I thought it was totally appropriate. The picture I used (although a little dark, need to lighten and reprint), was taken on
Christmas Eve
at my Mom's church in front of their beautiful Christmas tree. Who knew that a year later we would be engaged! So much can happen in a year, and I can't wait to see what's in store for us next Christmas :)
You can find more pictures of our Christmas Tree and Christmas decorations in this post
here
.
I also wanted to share a fun appetizer that I made for us on Christmas Eve and then also for my family on Christmas day. The
Pioneer Woman
made these on one of her Christmas shows, and I mean you can't go wrong with bacon! They were very simple and so tasty that we all couldn't stop eating them. They do take 2 hours to bake, so just keep that in mind when you are planning our your cooking schedule.
This really is a perfect appetizer for anytime, and you can make them ahead of time and just store in the freezer/fridge until you need them. They would be perfect for New Year's Eve as well, and I might actually make them again, so I definitely wanted to share so y'all could try them as well!
Ingredients:
-- Club Crackers
-- Bacon (2 packs used about 2/3 of the box of crackers)
-- Parmesan Cheese (I used the shredded, although PW used the powdered kind in the green can)
Directions:
Start by cutting your bacon slices in half. Then sprinkle a little parmesan cheese on your club cracker, not too much, and I tried to keep it in the middle of the cracker. Then starting on one side of the cracker, wrap the half a slice of bacon around your cracker, about two times to cover the entire cracker and parmesan cheese. Place on a wire rack on top of a baking sheet and then bake at 250 degrees for about 2 hours.
Do you collect ornaments from your favorite trips or fun events throughout the year? What is your favorite ornament this year?

Follow Me: