Happy Friday everyone! Not only am I excited it's Friday, but Christmas is only a few days away! Christmas is one of my favorite times of year. Just ask Rick, I have been getting geeked out over all things Christmas -- Christmas cards, Christmas music, Christmas movies, Eggnog. Oh we definitely have had our share of Eggnog this month, and at some point in time we have got to get back on the eating healthy bandwagon. But so far our favorites are the Christmas Cookie Eggnog and the Pumpkin Eggnog.
Some other things I'm geeking out about are: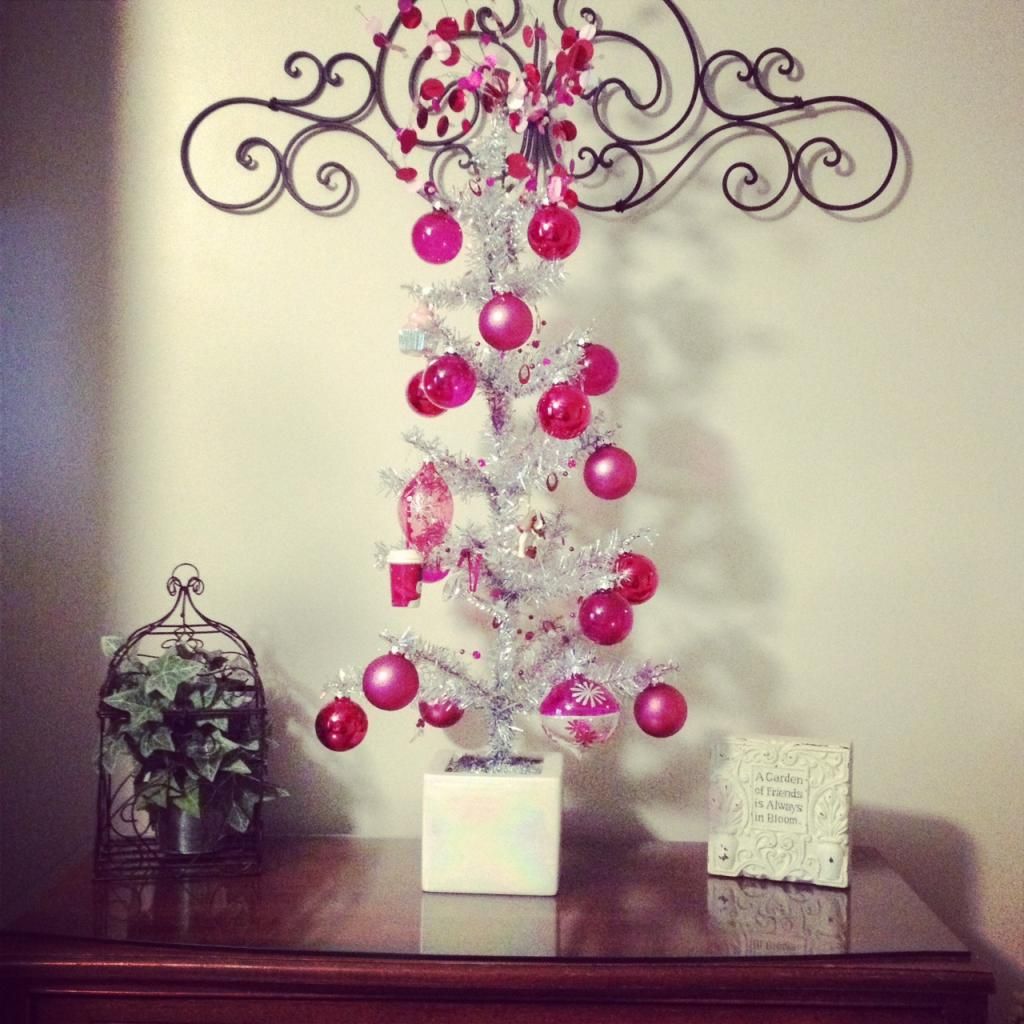 My favorite things Christmas tree. This was my Christmas tree during my single-girl, living in a small apartment tree. I loved that it was silvery and glittery, and totally pink! This year I put it in our guest bedroom because I just had to have it up somewhere. Some of my pink ornaments over the years have broken, so I have started adding ornaments to reflect some of my favorite things.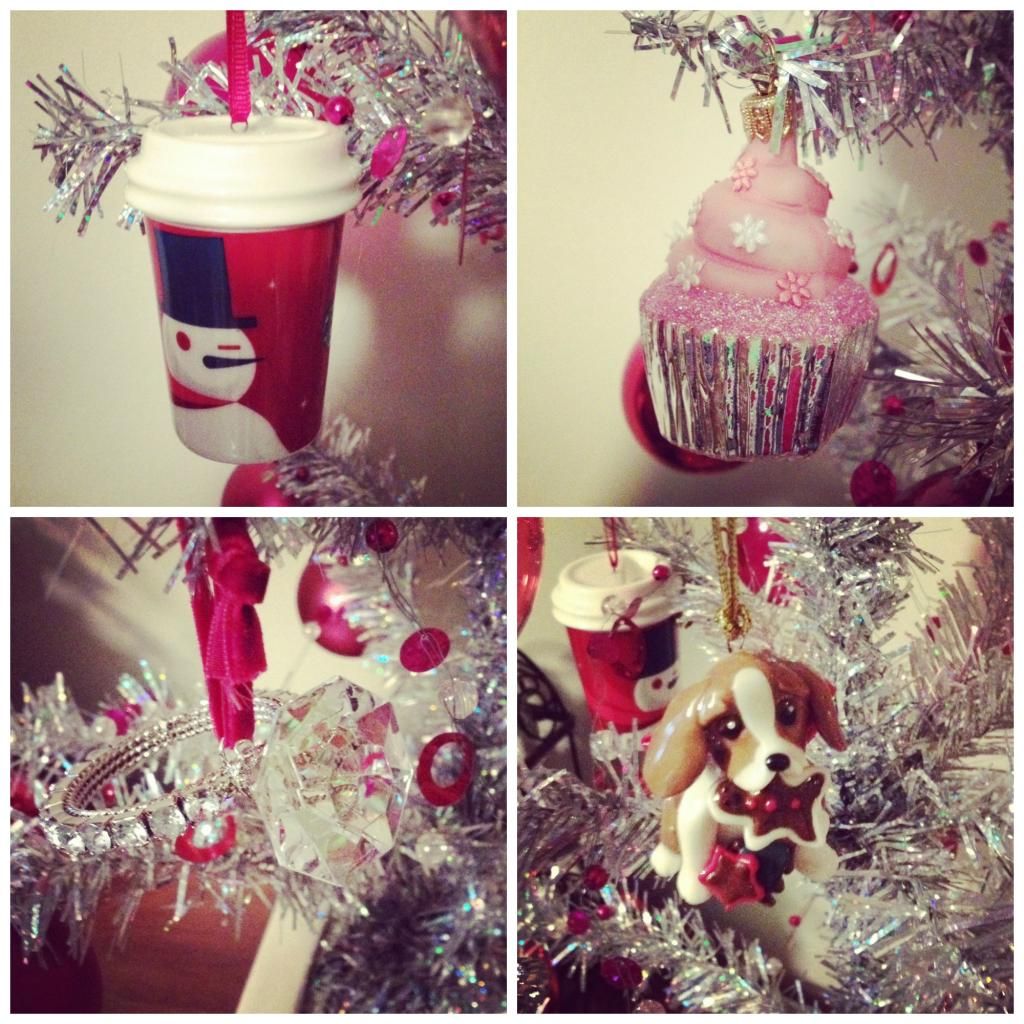 1. Starbucks Holiday Cup - because they are my treat every Friday morning for making it through another work week. This was purchased at Starbucks last year. Here is a
link
to this year's ornament, it's the red cups.
2. Cupcake - I love to bake, and this pink cupcake was just adorable. This was purchased at Sur La Table last year. Similar one available this
year
.
3. Sparkly Diamonds - Jewelry is a girl's best friend, and since we got engaged this year, I totally had to pick up this sparkler at
Pier 1
when I came across it earlier this month.
4. Beagles! Love my girl Abby, and since she is always getting into food, this ornament was totally appropriate. I found it on Etsy last year through this
shop
.
Jeweled Llama Sweater
- I am obsessed with all things alpaca and llamas, so when I came across this sweater at J Crew a few weeks ago, I had to snag it. I wore it last Friday to all of our holiday parties, and I'm sure I'll be wearing it even more over Christmas.
Peppermint Mocha Candle - I purchased this last year on clearance at Bath & Body Works and am just not getting around to burning it. It makes the whole house smell like a chocolate factory. Bad news it's not available this year, but it is available on
Ebay
. Warning though, it will make you hungry for sweets :)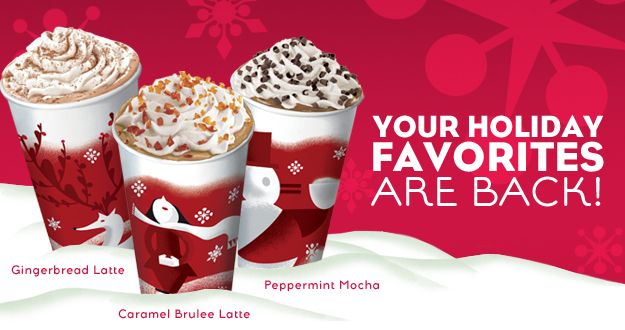 As I mentioned above, I love to treat myself to Starbucks every Friday morning, and I am obsessed with the Caramel Brulee Latte. I'm also obsessed with the Starbucks app. You can link your app to a Starbucks card and pay for drinks with your phone. And you can reload the card, way to easily I might add, through the app as well. I love that I never have to search for my wallet, I just pull out my phone, which is usually out anyway, and pay. And every time you use the app, you get to collect stars, which then turn into rewards. Definitely check it out if you have an iPhone.
What are you loving this Friday?
And for more Friday fun, check out the Five on Friday linkup hosted by
Christina
,
Darci
,
April
and
Natasha
. Also linking up with Lauren from Style Elixir for
Friday's Fab Favorites
and The Diary of a Real Housewife for Friday Favorites.

Follow Me: