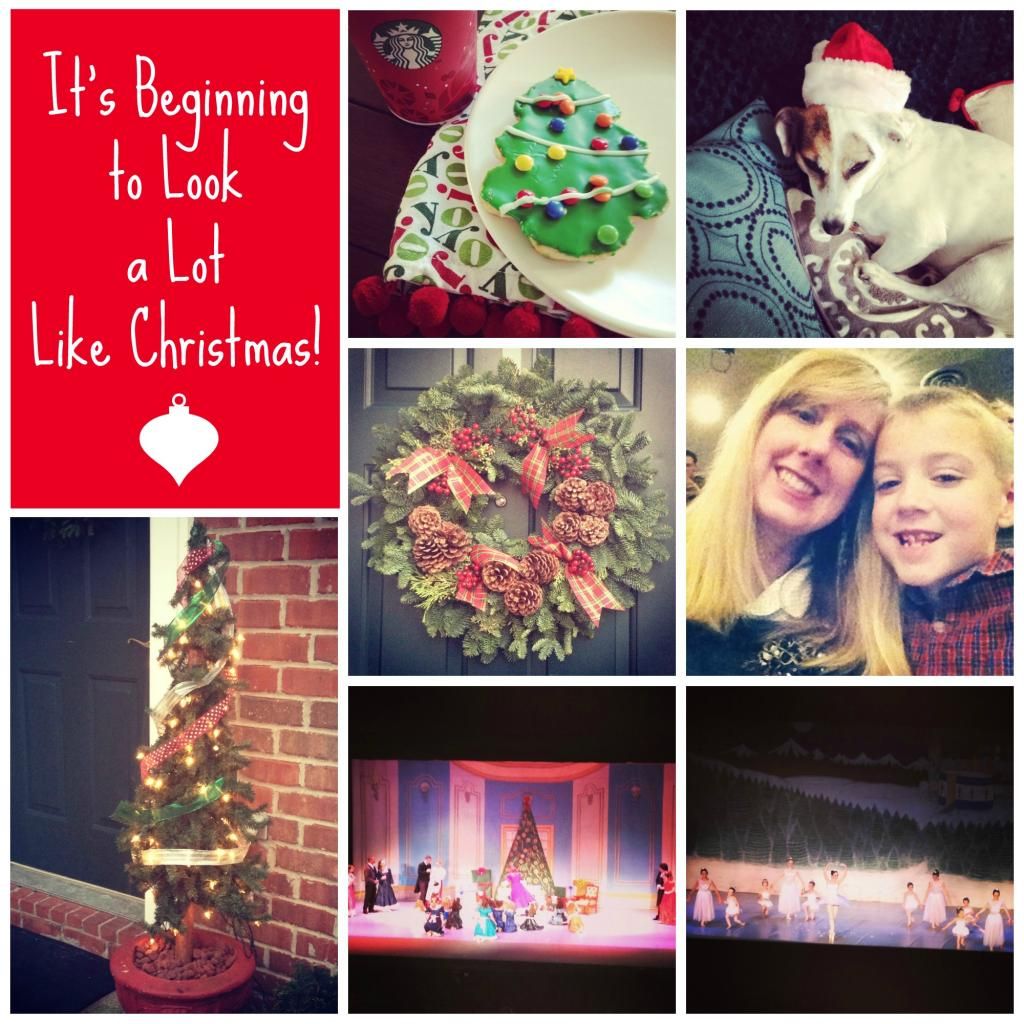 Rick made me wait until the day after Thanksgiving to begin decorating. He said that "every time someone puts up a Christmas decoration before Thanksgiving, an elf kills a baby reindeer." Well, no baby reindeer were killed in the making of this Christmassy weekend! Although I may have switched out my wreath a few days early, I stated that my wreath was a "Winter" wreath, since it could stay up throughout the winter months. So of course beginning Friday morning, I got to business with all things Christmas:
1. Enjoyed some festive treats while watching Hallmark holiday movies. Rick is seriously so over my Hallmark holiday movies, but there is still 20+ days left, so plenty of movies to come...ha!
2. Santa Bryn assisted with decorating indoors (more to come on this after we get our tree this weekend).
3. We did a little outdoor decorating as well.
4. My Mom and I took my niece and nephew to see the Nutcracker. My Mom and I went many times when I was younger, and I was so excited to be able to enjoy their first Nutcracker experience. I only got a picture with Jack as Izzie was a little nervous about the "Big Nutcracker."

Follow Me: