Happy New Years Eve! It's been a wonderful year, and I am very thankful for those of you who read and comment on my little blog here. I don't get to interact as much as I would like to with those of you who do comment, and I really want to change that in 2014. The blogging world can be a wonderful place, and I do really love to meet new people who enjoy this passion as much as I do.
2013 has been a great year, and I'm even more excited about what's to come in 2014. But before we jump ahead to the new year, let's recap some of my favorite moments of 2013.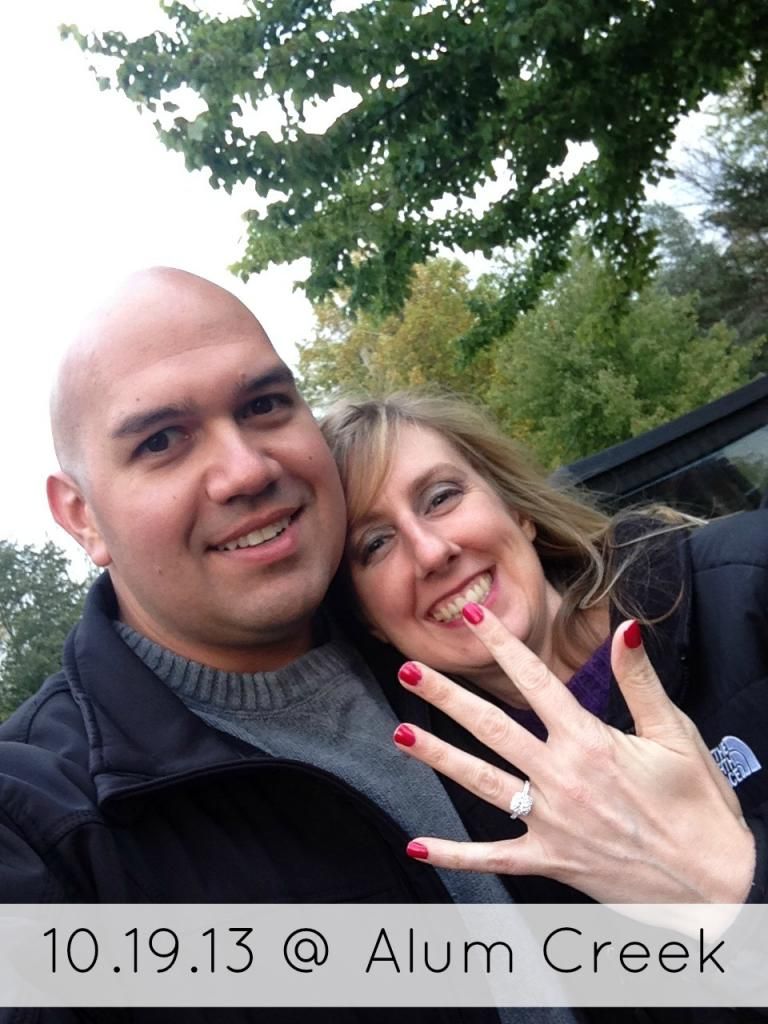 My favorite moment of 2013 was when we got
engaged
!
I did a lot of DIY projects over the year, and this
Spring wreath
was my favorite project. You can find all of my DIY projects
here
.
My most pinned project from 2013 is my
DIY Twine Letter
. If you are on Pinterest as well, follow me
here
.
Some of my other favorite moments of 2013 include:
Bryn filmed
Bryn-O-Vision
, which you have to check out, unless you get dizzy easily and have a weak stomach.
We spent an afternoon at the
Franklin Park Conservatory
to get out of the cold and practice using my new camera.
I joined a
Blogger FAQ chat
with Erin from
Living in Yellow
and Jenni from
Story of My Life
and learned about all things Blogging.
I shared my love of
alpacas
, and even got this cute little planter for
Valentine's Day
.
We enjoyed our
1st Anniversary
dinner at Cooper's Hawk Winery.
A
Cabela's
opened in town, which was some of the biggest news around C-bus at the time. My first shopping trip there was an experience.
We had a fun
Easter weekend
...
Easter dress
.
My brother and the kiddos moved back closer to home, so we've enjoyed spending lots of time with my two
favorite kiddos
these last 6 months.
We went fishing in Rick's new
canoe
, and I shared with all of you my stylish fishing outfit.
We gave our
deck
a makeover, which soon became my favorite spot in the house.
I became a
Mary Kay Consultant
.
We visited
Gatlinburg, TN
for my birthday...
as well as visited Asheville, NC and the
Biltmore Estate
.
The puppies enjoyed
riding in the Jeep
over the summer, and hanging out at the park.
We took the
kiddos to the Zoo
...
...and then I finally got to see some
alpacas
at Alpaca Days!! One of my biggest dreams.
We went
apple picking
, which is something I have always wanted to do.
And the puppies celebrated
Howl-o-ween
!
We had our
Save the Date photo shoot
in the spot where we got engaged.
Abby's
weird illness of 2013
was getting a cold in her tail, and we had to purchase her a trendy new coat to keep her warm.
We hosted our
2nd Thanksgiving
, and this year I managed to cook the turkey and most of everything on my own (go me!).
We celebrated
Christmas #1
and
Christmas #2
.
Hope you all had a wonderful 2013, and I can't wait to see you all again in the new year!