Happy Friday ladies, and gents if there are any out reading :)
It has been such a short/weird week at work that it doesn't feel like Friday. All day yesterday we kept saying it felt like a Monday. Which would make this feel like a Tuesday then. I'm excited it's Friday because we are having a date night tomorrow night! We received some gift cards that we are going to cash in and live it up! That's one way to get over these winter blues and the fact that Mother Nature dumped a million inches of snow on us yesterday, oh and it's bitter cold (2 degrees this am)! But I'm going to pretend I'm still in Hawaii with my best girl Katey, and maybe make some Mai Tai's over the weekend. Sound like a plan? But before we get to the weekend, let's look at some of my favorites from this week:
1.
Julep January Maven box
- Has anyone heard of the Julep Maven boxes? You sign up, and fill out your style profile, and then every month they pick out a nail color combo based on your style preference and send you two full size polishes, a full size nail or foot product, and a bonus gift. I'm apparently a bombshell, and my nail polishes for the month of January were
Mae
and
Margot
. Mae is a lilac shade with a satin finish, and Margot is a gold shimmer polish. The full size product I received was the Ta Da! Quick Dry Drops. Oh and my bonus product this month was little buffer squares. Last month they were glittery hair ties which I loved!
What I especially love about the Julep boxes is that they let you preview your selection and allow you to either pass for the month, send to a friend, or chose another Maven box. It's a lot of fun, and it's $19.95 a month. Totally
check it out
if you love painting your nails and trying out trendy shades.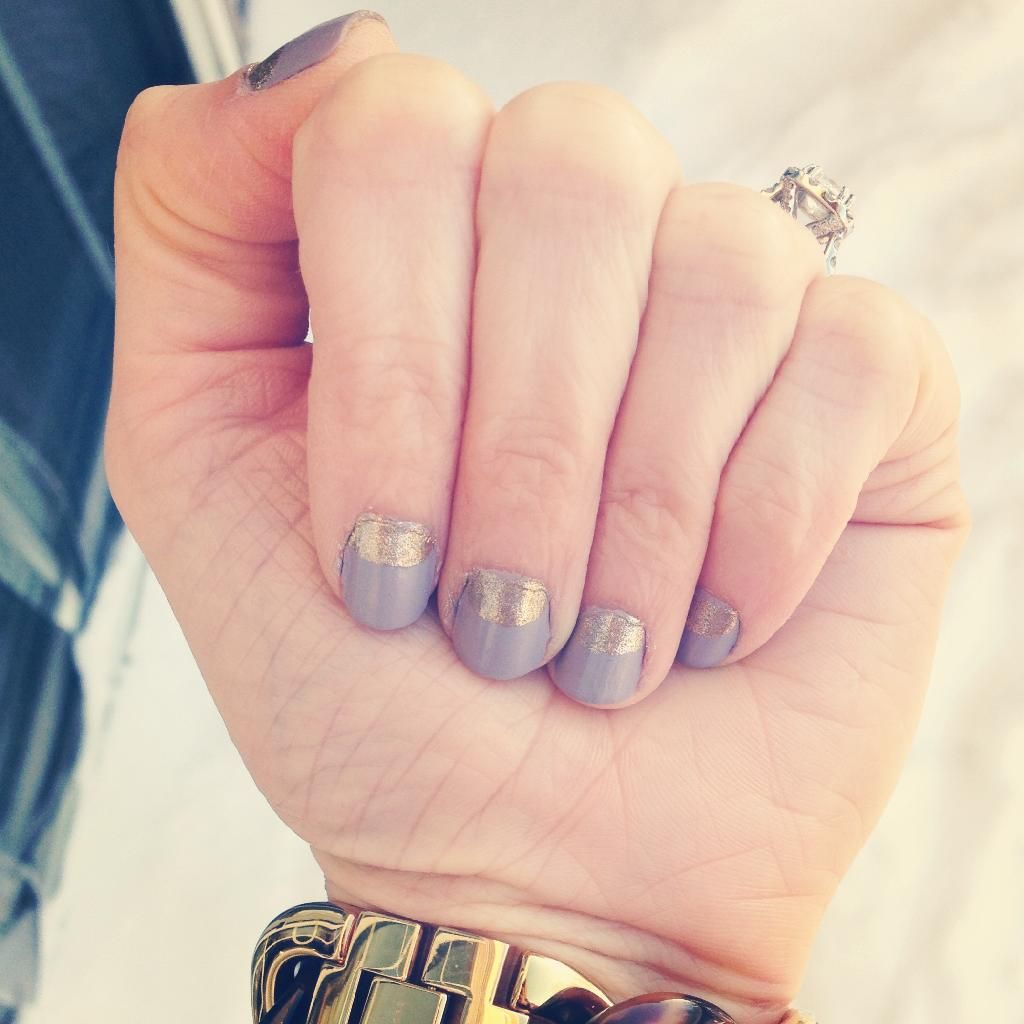 And here is a fun manicure I did using my January colors. I used Mae for the base, and then did little crescent moons with the Margot polish. I saw this idea a few months ago, and totally wanted to try it. Not sure what I think, but it was fun to do. Each month it seems they include a fun glitter or sparkly polish, so I am trying to find other ways to use these polishes other than the typical accent nail.
2.
Fitbit Flex
- I received this a few weeks ago in the mail and thought I would finally give it a try now that I'm getting all healthy in the new year. Apparently I won this as part of a contest for participating in our work's health screening program. I just wanted a discount on my health insurance, but this was a nice bonus! I started using it Wed night, and it's kind of cool because it tracks the number of steps you take, calories you burn and active minutes each day. It can also track your sleep patterns and determine how much time you actually slept vs being awake each night vs being restless. It also has a silent alarm, which I tried last night and it actually worked and woke me up. You can also track your water consumption and your diet. I'm planning on doing a full review once I have had a chance to use it for a few days/weeks. So far I have come across some things I like and things that I'm not sure about, but I would prefer to use it a few more times before I fully decide if it's worth continuing to use or not. But stay tuned!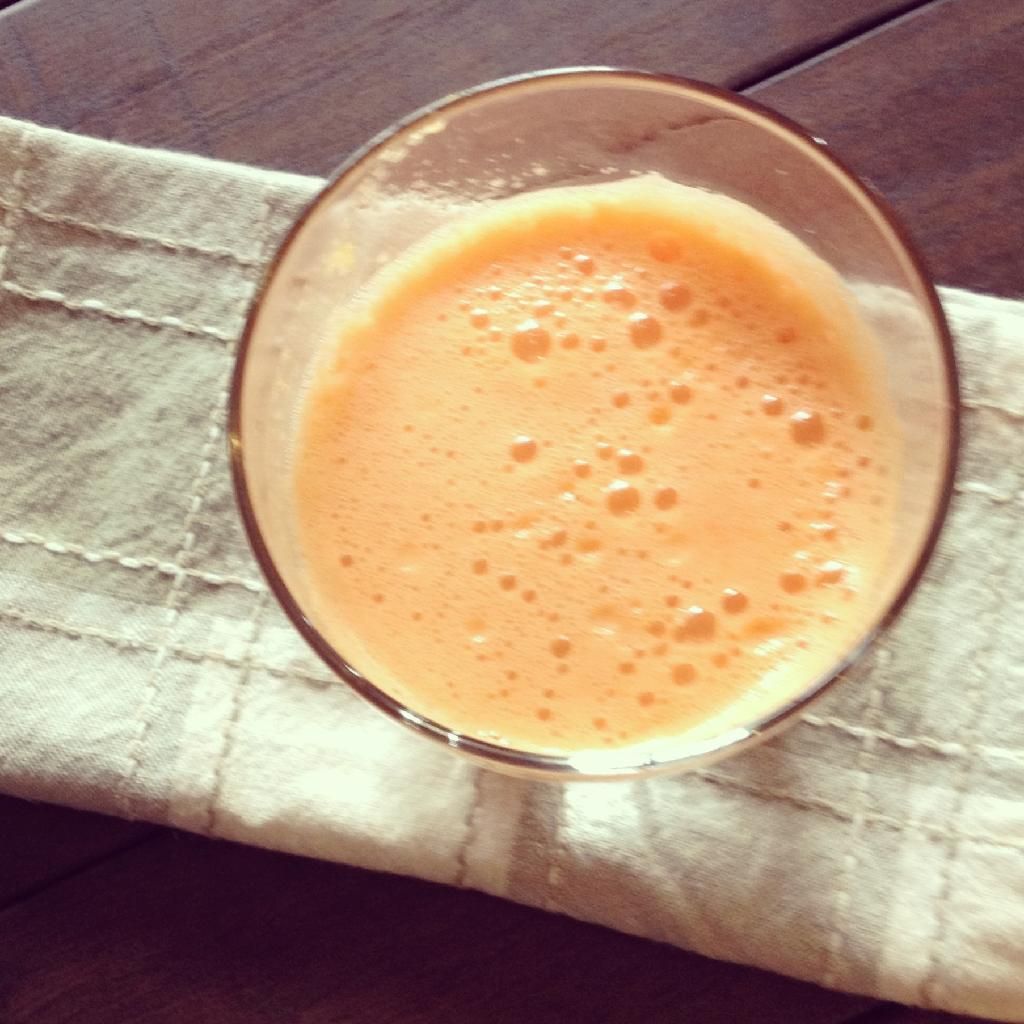 3. Juicing - I am jumping back on the juicing bandwagon again. It's time to detox and they are really tasty so why not! I am actually following Katie from
Keep Calm and Carry On
, and I've decided to start a 7 Day Juice Challenge. Beginning Sunday, I will try 1 new juice recipe every day for a week. I am planning on posting my juices and the recipes on
Instagram
each day, and then at the end I'll post my favorite juices on here to share with you all (
follow me
to get a preview). It's a great way for me to try new recipes, especially since I tend to juice the same ingredients every time. I also want to try a few new vegetables, which is actually more healthy for you than just juicing fruits all the time. Although fruits are good for you, they have a lot of sugar, so you need to be careful not to juice too many fruits and include veggies in there as well.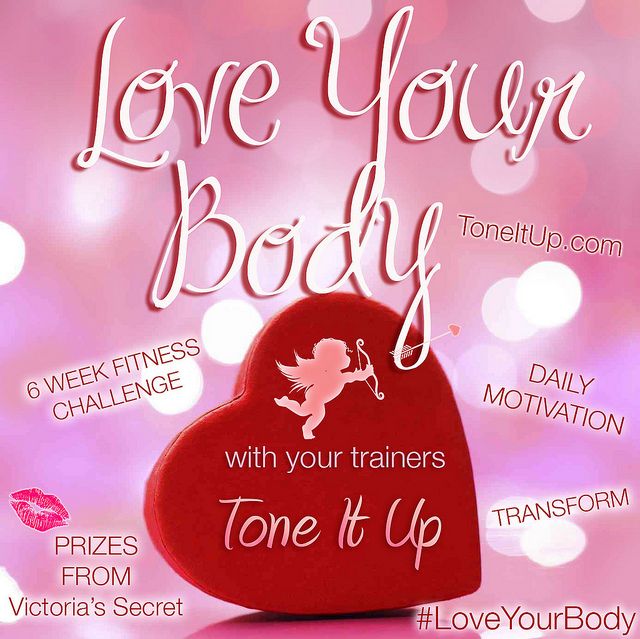 4. Tone It Up's
Love Your Body Challenge
- Did anyone watch
Toned Up
on Bravo last night? I did and loved every minute of it. Well the ladies have put together a challenge which runs through Valentine's Day. It is the Love Your Body Challenge. They are challenging us to go 100 miles in 6 weeks, which is an average of 2.2 miles per day. To help us all get there, they are posting fitness tips, workouts and lots of inspiration. They are also posting nutrition tips and recipes for those of us that want to take it a step further. You can also sign up for their daily newsletter for even more inspiration.
5.
Courtney Loves Dallas
- And speaking of Bravo shows, I am loving this show on Bravo. Do any of you remember Dallas' Most Eligible show from a few years ago? Well after the show Courtney started a fashion blog called
What Courtney Wore
, which took off, and now she is blogging full time and has a show on Bravo about it. It's just a ton of fun to see the behind the scenes of a fashion blogger, and she does fun stuff like go to New York Fashion Week, and it also shows scenes from her meetings to begin her collaboration with Bauble Bar. What I love most is her neurotic personality, and I mean that in a good way. I totally find some of the things that come out of her mouth are running through my head every day...ha! Oh and she has the most amazing closet! If you love fashion, blogging, or really any good gossip show on Bravo, you need to check it out.
So what are you all loving this fine Friday?
And for more Friday fun, check out the Five on Friday linkup hosted by
Christina
,
Darci
,
April
and
Natasha
. Also linking up with Lauren from Style Elixir for
Friday's Fab Favorites
and The Diary of a Real Housewife for Friday Favorites.

Follow Me: