For the last couple of weeks, we have been trying hard to eat much healthier. I've been trying to incorporate more veggies into our diet and trying to stay away from processed food and sugar. The only hard part about eating healthy in the Winter (at least for me), is that I want warm comfort food when the temps get chilly. But fear not, I found the most delicious comfort food that totally hits the spot, and it's actually good for you. And the left overs are just as good for lunch the next day!
I have always been intrigued by Ratatouille. It's a pretty dish, and incorporates lots of my favorite veggies, so last week I thought why not. I'll be honest I had a little meltdown trying to get all of the veggies to line up in perfect rows, but Rick had a great solution and propped something under the edge of the pan to cause it to tip back and keep my veggies standing upright. I used olive oil, salt, pepper and Italian seasoning to season the veggies and they were so flavorful. It has the comfort of a casserole, but it's all healthy veggies!
The second recipe I have come across, and has become a staple in our house, is Italian Meatloaf from OMG Paleo. What's great about this recipe is that all of the ingredients are pretty basic, so it's a good clean recipe. I use lean ground turkey to keep the fat content low, and I also use either rice flour, or rolled oats to keep it gluten free. The OMG Paleo recipe suggests using almond flour, but I have yet to get my hands on some, but the rice flour works perfect. The rolled oats also works, but your texture will be a little different, but still good. These are two recipes that will definitely be kept in our weekly dinner rotation.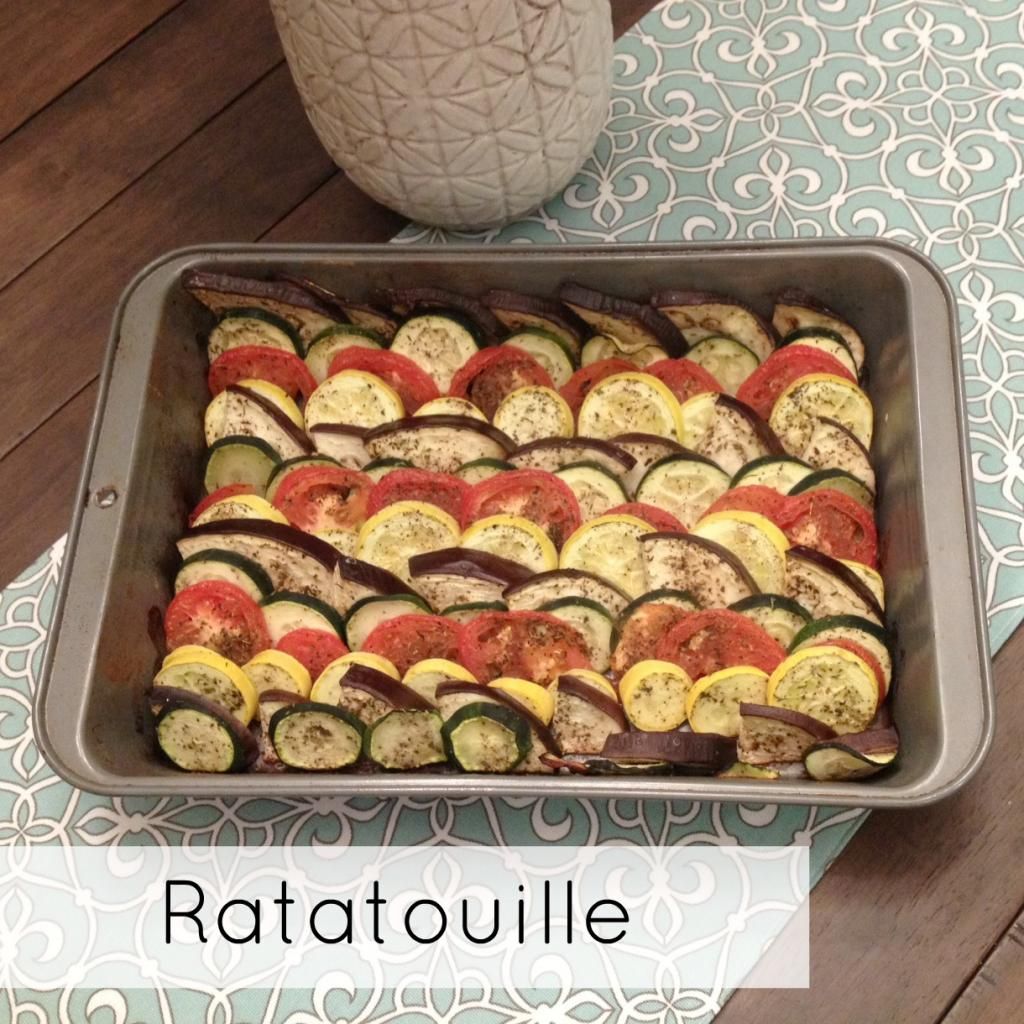 Ratatouille
Recipe inspired by
Southern Mess
Ingredients:
1 medium eggplant
3 medium zucchini
3 medium squash
4 or plum tomatoes (or any kind of tomatoes, really)
Olive oil
Sea salt
Pepper
Italian Seasoning
Directions:
Preheat oven to 425 degrees. Ahead of time slice your eggplant, sprinkle with a little salt and let sit for about 20 mins. This will draw out the water which will take out some of the bitter taste. Once you see water forming on top, blot with a paper towel.
Then slice the rest of your veggies in even slices (1/4" thick). Drizzle all of your veggies with olive oil and season with salt, pepper and Italian seasoning. After spraying your pan with non-stick spray, arrange your veggies in rows. Bake covered for 20 mins, and then uncovered for another 20 mins at 425 degrees.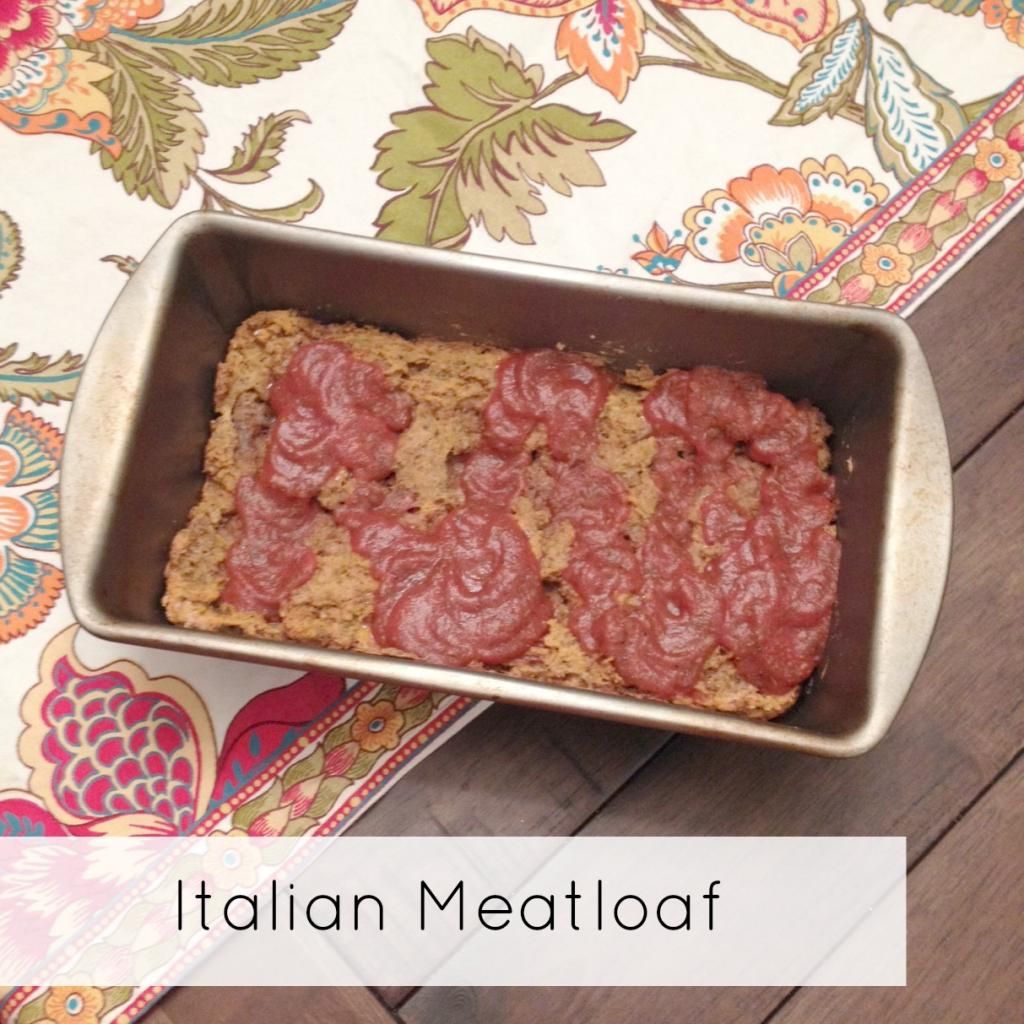 Italian Meatloaf
Inspired by
OMG Paleo
Ingredients:
1lb lean ground turkey
¼ cup tomato sauce
1 egg, whisked
¾ cup rice or almond flour (or rolled oats)
3 teaspoons Italian seasoning
salt and pepper, to taste
For the sauce:
¾ cup tomato sauce
3 teaspoons Italian seasoning
salt and pepper, to taste
Directions:
Preheat oven to 400 degrees. Mix all ingredients for the meatloaf in a bowl until well combined. The place in a greased loaf pan and bake at 400 degrees for 35-40 mins. About 5 mins before your meatloaf is done, combine all ingredients for the sauce into a saucepan on the stove and heat over low-medium heat until warmed up. Before serving, pour the sauce over the meatloaf and enjoy! Sometimes I double the sauce and use it for extra dipping.
What's your favorite healthy comfort food?

Follow Me: