This weekend consisted of snow, lots of naps, puppy cuddles, and more snow. The weekend #OOTD included yoga pants and hoodies :)
It started snowing overnight on Friday, and continued to snow throughout Sunday afternoon. We talked about going to a movie Sunday afternoon, but we hit a level 2 emergency around Noon on Sunday, and figured it was best we stayed at home. I didn't mind too much because I got a lot of organizing and cleaning done, but I think Rick was about to go stir crazy.
So what does one do when they have 2 full days with no where to go? They take lots of puppy pictures. So today I wanted to share what the pups did during their snowy weekend.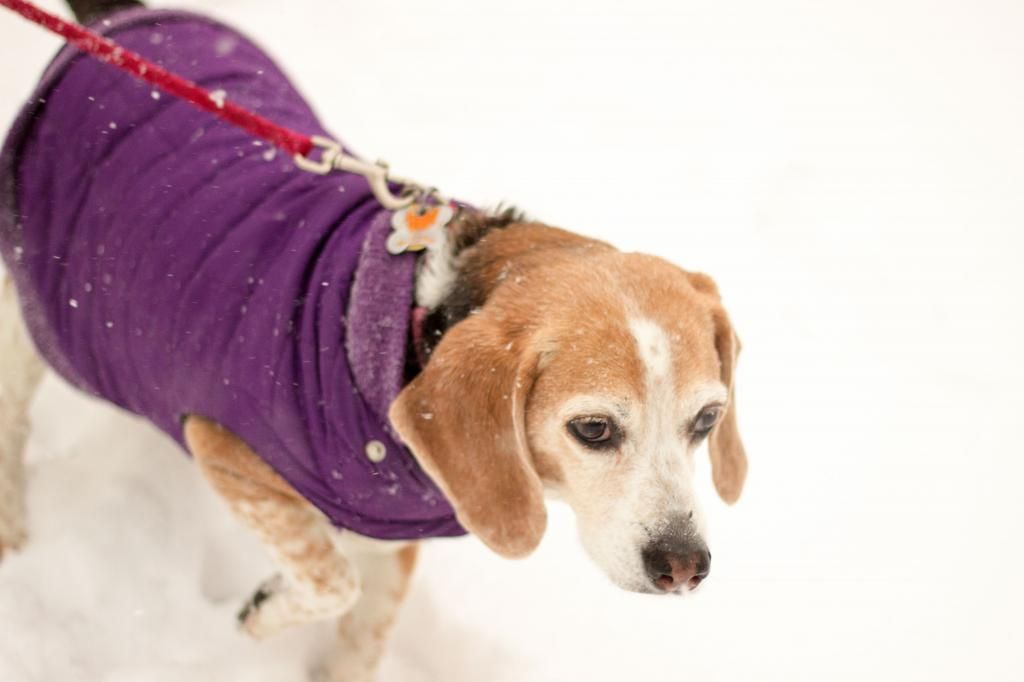 Miss Abby stayed warm in her winter coat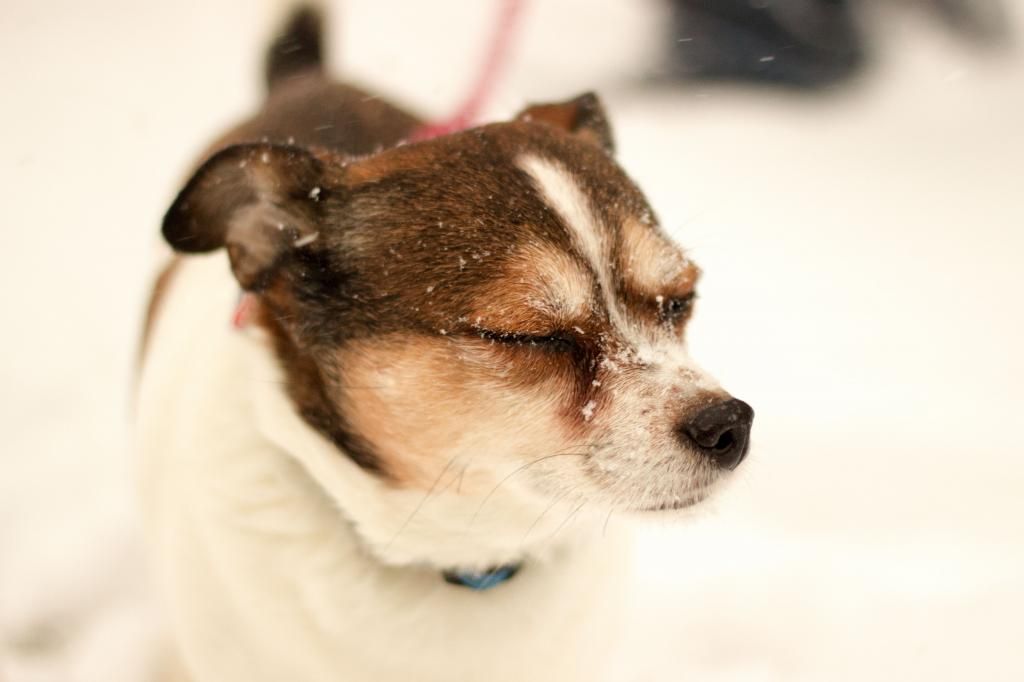 Napoleon showed his distaste for snow. Buddy I am starting to feel the same way.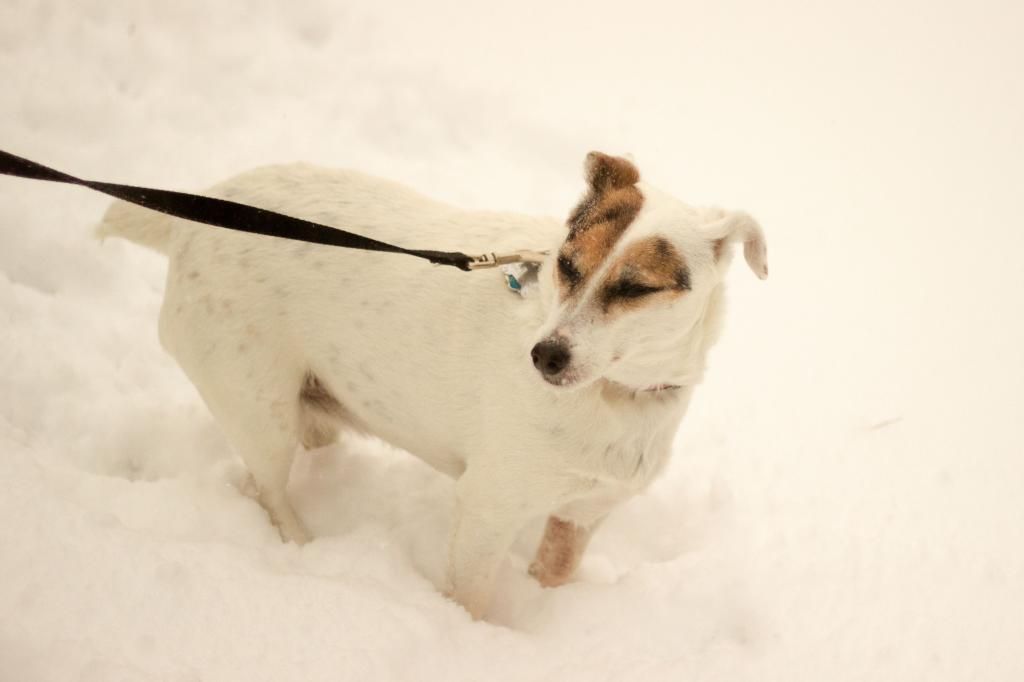 Bryn wasn't too crazy about it either.
After being out in the snow for approximately 2.5 mins, the puppies spent the rest of the time cuddling inside.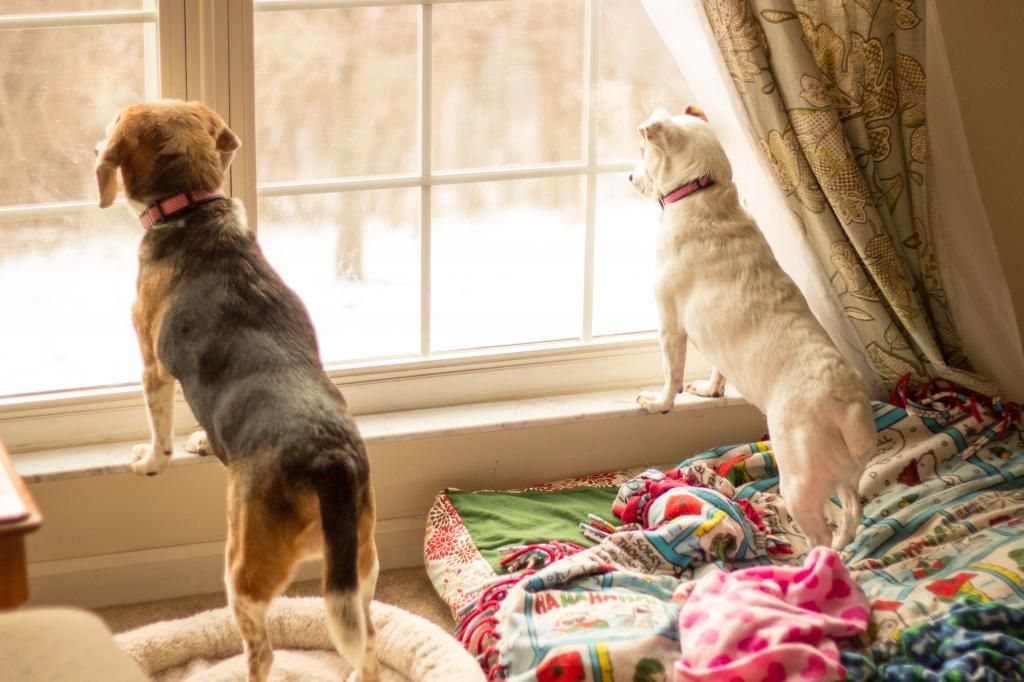 And took a few breaks to bark at the neighbors.
Being a puppy is hard work!
What did you do this weekend? Did you get any snow? If you have a pup, I'm curious, how are they handling the cold weather this year? Our pups used to love the snow, but lately they are out there for about 2 or 3 mins and their paws start to hurt. I don't know if it's just too cold for them this year, or if they have gotten spoiled. Anyone else having this issue? I don't mind not being out there too long, but there have been times when I have to actually carry them inside their paws hurt so much.

Follow Me: