Happy Monday all! Hope you all are staying warm. It seems like most of the country is enjoying some sort of snow and cold weather. It's only like -3 here today. Anyone else ready for Spring? Yes please!!
So how do we survive the cold this weekend?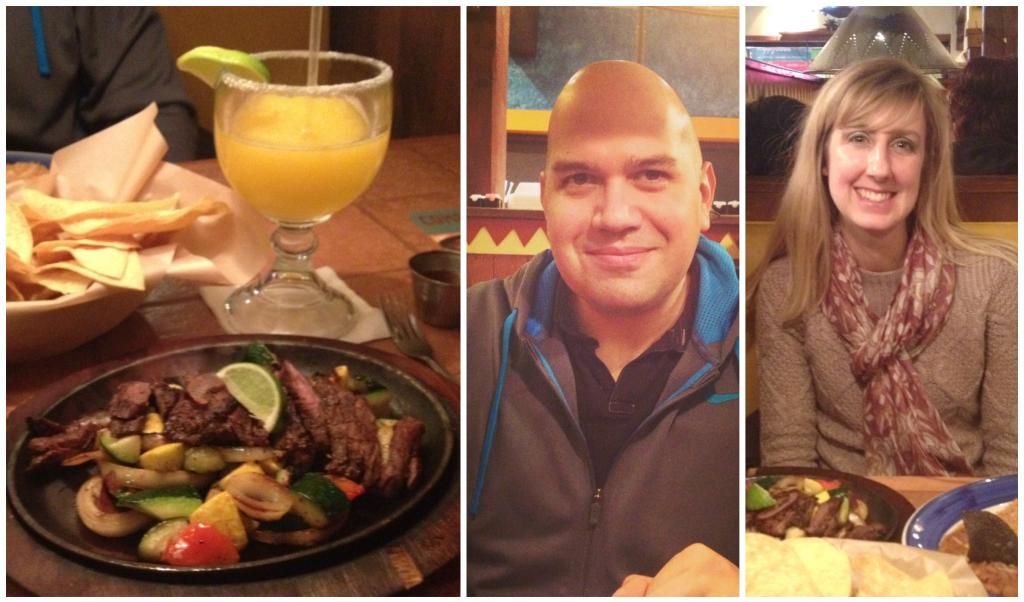 1. Date night for Mexican food and movies: We received some gift cards from family and friends, so we enjoyed a little
On the Border
Saturday night for dinner and then saw the
Hobbit
. I had the "Create Your Favorite Fajita" and it was amazing! You got to choose your meat (steak please), veggies (peppers, onions and squash), and sauce (steak sauce). It also came with 2 sides, pico and guac (yes!) or cheese. Probably the best fajitas I've ever had. And the mango margarita was a big win as well! Rick enjoyed some enchiladas and a Mexican martini.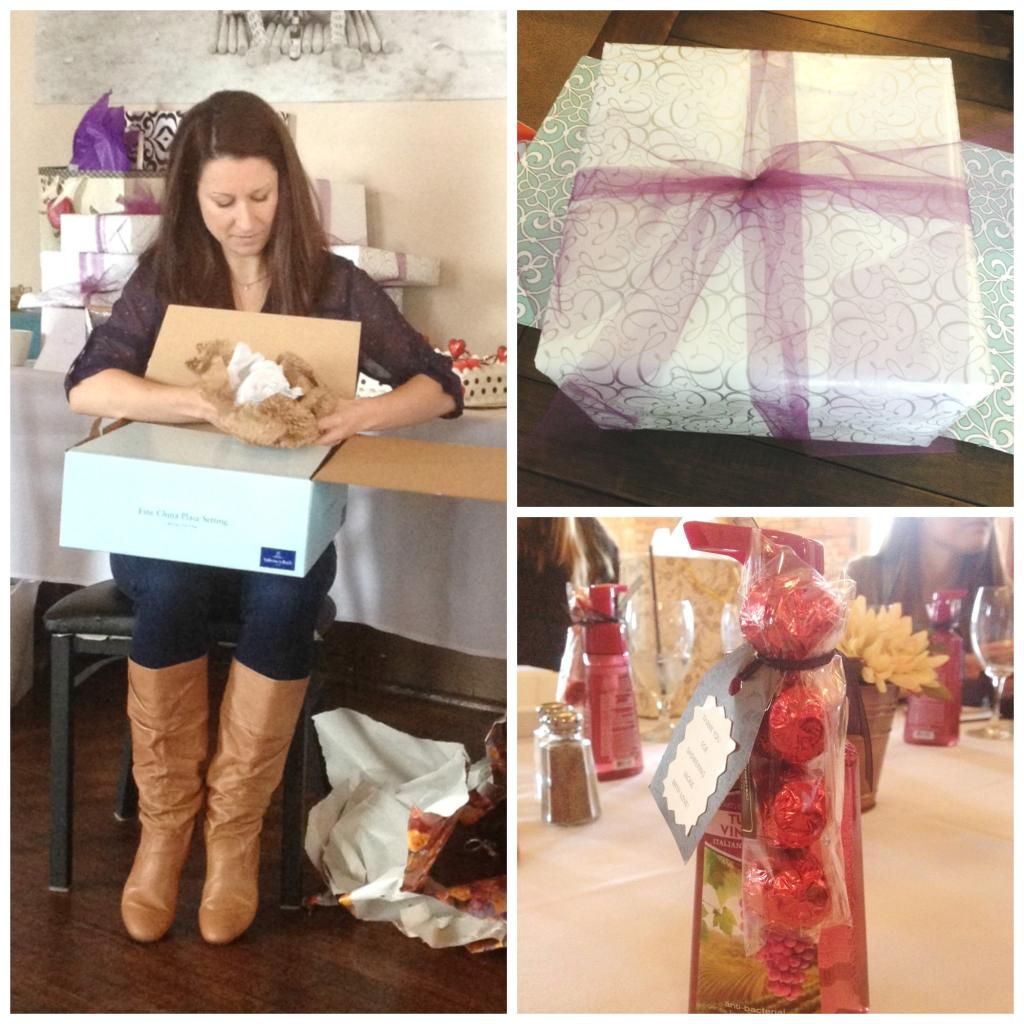 2. Parties with friends: I attended my friend Jackie's bridal shower on Sunday and it was a lot of fun meeting her family and friends. I also enjoyed watching her open all of her gifts, and starting take mental notes of things I may need to register for in the upcoming months. I'll admit, I totally love stalking people's registries. I see some registry research and blog posts in the near future.
I also have a funny story to share. Rick and I went to Bed, Bath & Beyond on Saturday to pick up her gift. I didn't realize it until we were there that BB&B has a complimentary gift wrapping station. I thought this was perfect so I wouldn't have to worry about picking up wrapping paper as well. So we head on over there, and the gift I purchased was a little too large to wrap on the station, so I ended up sitting down on the floor in the store to wrap my gift. I am sure the other customers thought I was completely nuts. Rick wanted to take a picture, but apparently I looked like a complete mess with my big coat on, and my pants riding down, trying to crawl all over the floor wrapping this gift. The gift looked pretty when I was done. So good thing to note though:
FREE Gift Wrapping at Bed, Bath & Beyond!!
3. Cuddling on the couch required: The puppies spent the majority of the weekend indoors cuddling up on the couch with us. They are definitely not enjoying this cold weather, and if they are out there too long (like more than 2 mins), they just stop in their tracks, sit down on their bums, lift their little puppy paws, start shaking and then look up at us with their little puppy dog eyes like "guys can you carry me back?" Yes we have 3 spoiled dogs, and we might have to invest in those little dog booties if the weather continues like this. I am not sure how I am going to be able to continue to carry 3 dogs back to the house. They are good cuddlers this time of year though :)
How did you survive the cold this weekend? Are you in negative temps as well today?
Oh and just a reminder: I am on day 2 of my 7 Days of Juicing Challenge. I'm trying 7 new juice recipes this week and posting the recipes on
Instagram
. I'll share my favorites (or all of them if I like them) here next week, so stay tuned!

Follow Me: